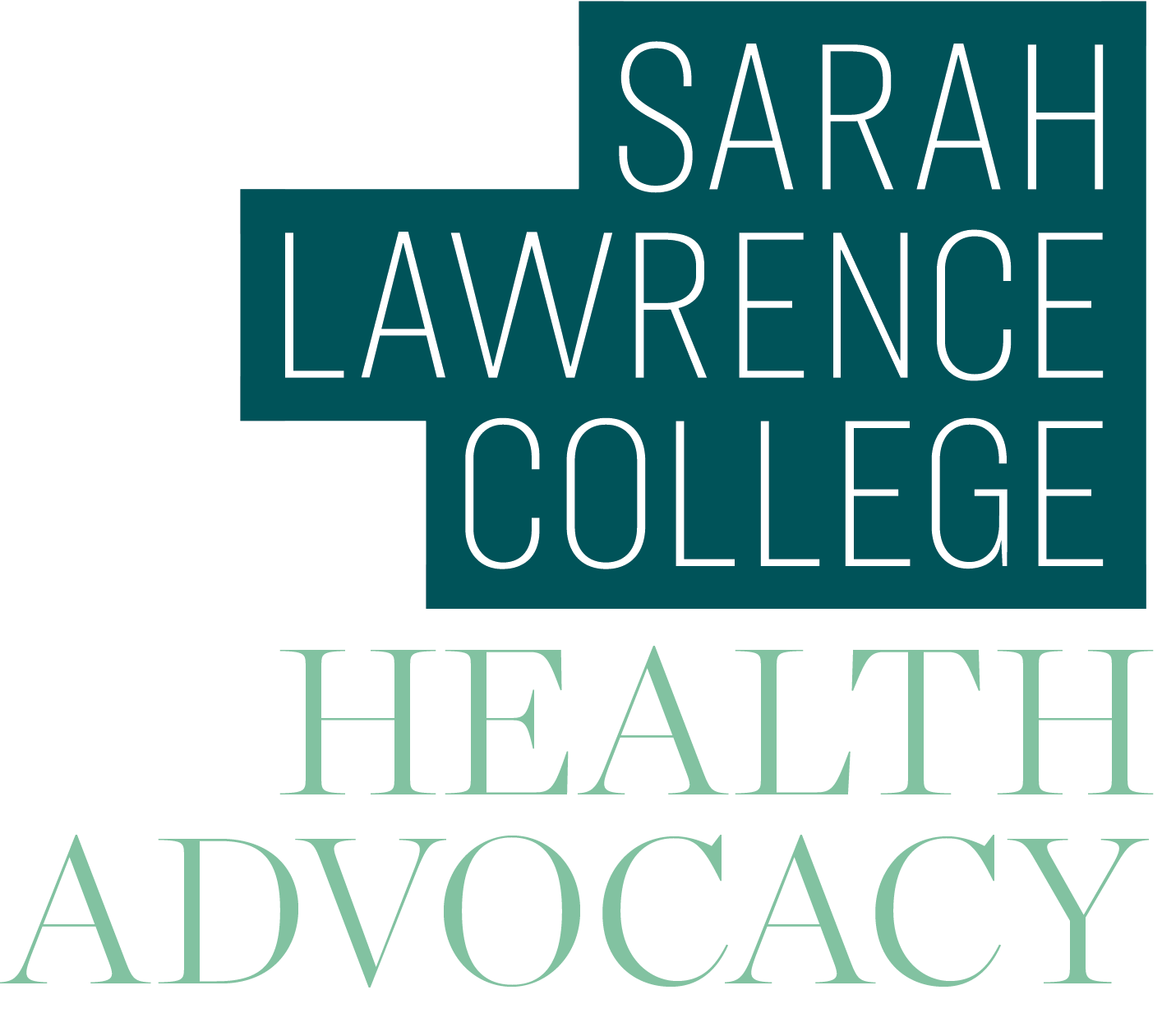 As the U.S. healthcare system grows increasingly complex and the need for advocacy is more important than ever, Sarah Lawrence College is proud to launch its first completely online health advocacy master's and professional development certificate program.
A pioneer in the field of health advocacy and founder of the nation's first master's program in the field in 1980, Sarah Lawrence is building on that legacy with the launch of these programs for students seeking an advanced degree and for professionals looking to enhance or evolve their careers by incorporating aspects of health advocacy. Both a master of arts degree and advanced certificates centered on health advocacy will be offered to students in an online and asynchronous fashion, allowing individuals to pursue their education at their own pace without uprooting their personal and professional lives. Applications for both programs are being accepted now, with classes slated to start in Fall 2023.
Students interested in a career in health advocacy can build a solid foundation in Sarah Lawrence's master of arts degree program, gaining skills that will prepare them for a wide range of career paths. Students who pursue a master's in health advocacy typically go on to work in patient or policy advocacy, research roles, non-profit and social service organizations, and in various healthcare settings. The goal of individuals trained in health advocacy, regardless of role or field, is to promote and protect the health and well-being of individuals and communities.
"Sarah Lawrence's MA in Health Advocacy provides students with a deep multidisciplinary understanding of the complexities shaping healthcare in the U.S. and the tools to make positive change on behalf of individuals and communities," said Bridget Bohannon, director of the program. "Students learn from both academic experts and experts in the field, and will have the opportunity to apply their coursework in a practical setting through fieldwork."
Sarah Lawrence's advanced certificates in health advocacy are designed for professionals—such as genetic counselors, nurses, social workers, community health workers, and community-based organization leaders—who are interested in expanding their understanding of the present day healthcare system as well as their ability to help others navigate it. At program launch, a total of three certificates will be available with staggered start dates. The first certificate, which launches in Fall 2023, explores the topic, Foundations of Health Advocacy: Theory and Practice. Each of the health advocacy advanced certificates will carry a course load of 12 credits and can be completed in two semesters. All credits earned in the advanced certificates can be applied to the Master of Arts degree, allowing students who complete a certificate to enroll in the MA program at a later point in time, should they wish to advance their studies further.
"These certificates are an excellent way for professionals across industries to build new skills or deepen their understanding of a focused aspect of health advocacy," said Bohannon. "They're also a great way for people to explore the field of health advocacy in order to determine if pursuing a master's degree is right for them."
As part of the program's launch, Bohannon has been hosting a series of online events to educate prospective students and the community at large not only about Sarah Lawrence's health advocacy program, but about the field itself and the role of health advocates in society. One upcoming community workshop—Overcoming Burnout/Compassion Fatigue—is geared toward anyone who has a role as caregiver, either in their personal or professional life. The event will take place on Saturday, January 14, at 10 a.m. ET via Zoom.
Sarah Lawrence College has a long history of identifying critical societal needs and responding with innovative educational programs. In addition to its legacy in the field of health advocacy, the College founded the nation's first graduate program in genetic counseling in 1969—a program that today remains the largest in the United States. And in 2021, President Cristle Collins Judd announced the launch of a new genomics institute at Sarah Lawrence College, aimed at expanding access to the benefits of genetic and genomic science for all people.
Sarah Lawrence College is accredited by the Middle States Commission on Higher Education Association, and the offerings of the Health Advocacy program have been reviewed and approved by the New York State Education Department's Office of College and University Evaluation.
---