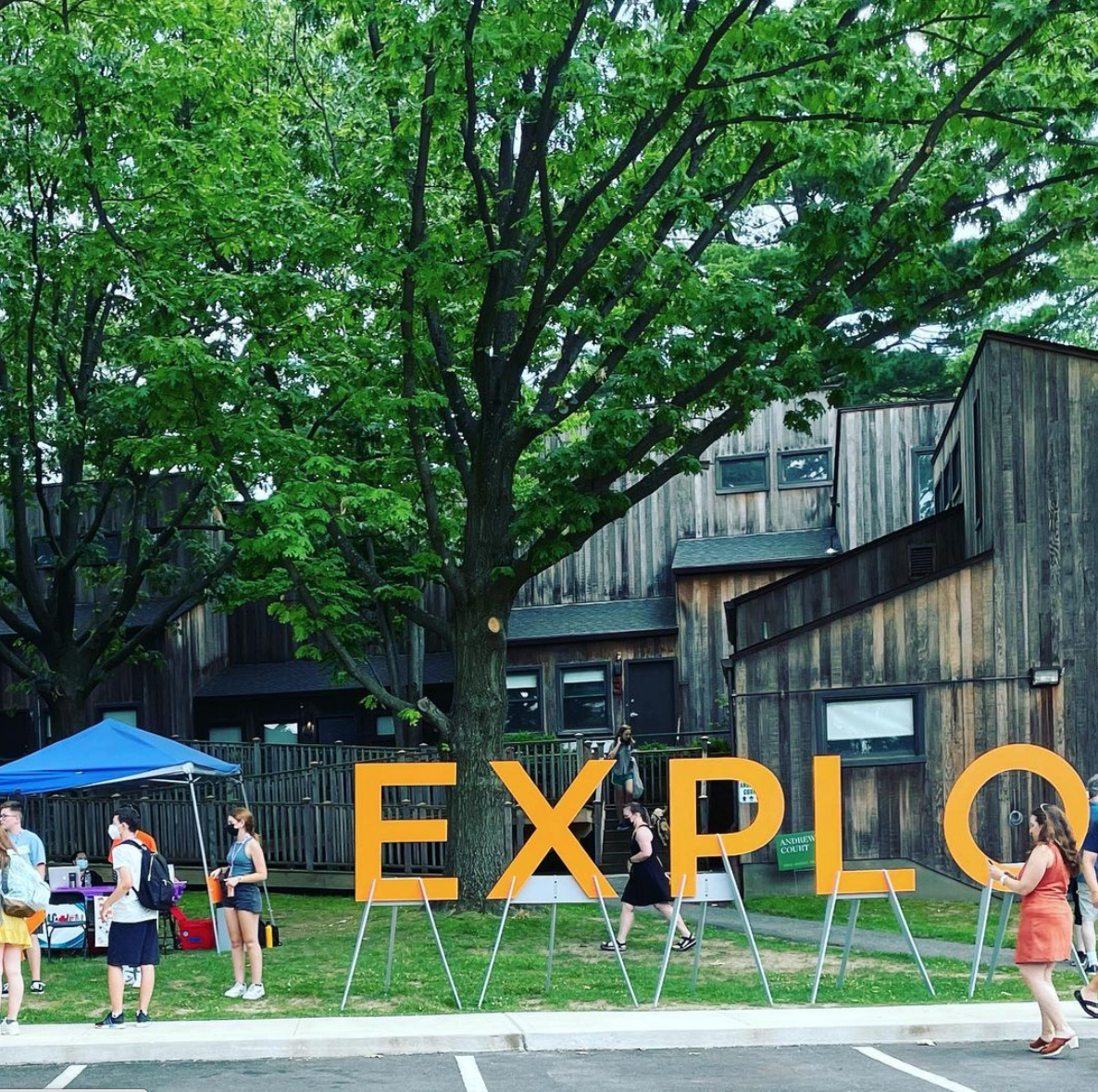 At the end of June, Sarah Lawrence welcomed 250 8th-10th grade students from across the northeast and around the world to campus as part of a multi-year partnership with Exploration Learning (EXPLO), an immersive residential summer program that fosters academic and intellectual enrichment and encourages students, in and out of the classroom, to explore their interests and connect their passions. 
The partnership between EXPLO and Sarah Lawrence, which was scheduled to begin with sessions during the summer of 2020, but delayed due to the COVID-19 pandemic, is a perfect fit. The College is a national leader in progressive liberal arts education known for its focus on student-faculty engagement and student-driven curriculum and encourages students to think deeply and connect their passions to create their futures. Similarly, EXPLO empowers students to immerse themselves in subjects and ideas that motivate them, to explore and pursue their strengths, discover new interests, and make friends who expand their horizons and embrace what makes them individuals.
EXPLO will offer two sessions on the Sarah Lawrence campus this summer, June 27-July 16 and July 18-August 6. The 250 participants will live and learn on the Sarah Lawrence campus, using residence and dining halls as well as facilities like the Barbara Walters Campus Center, Campbell Sports Center, and Esther Raushenbush Library. In addition, campers will make a few off-campus trips to local sites in pods to maintain safety protocols.
While many of the 250 students and 60 staff members are vaccinated (EXPLO requires vaccination for staff), robust COVID protocols, which exceed New York State Department of Health requirements, will be in place throughout the summer to support health and safety not only on campus, but also in the Yonkers and Bronxville communities. Campers are tested for the virus prior to arrival and throughout their session, masks will be worn indoors at all times, and campers, while staying in residence halls, will have their own bedrooms in order to appropriately de-densify living areas. Looking ahead to future summers, camp sessions will likely increase in size to 350 overnight campers and an additional 100 day students.
---