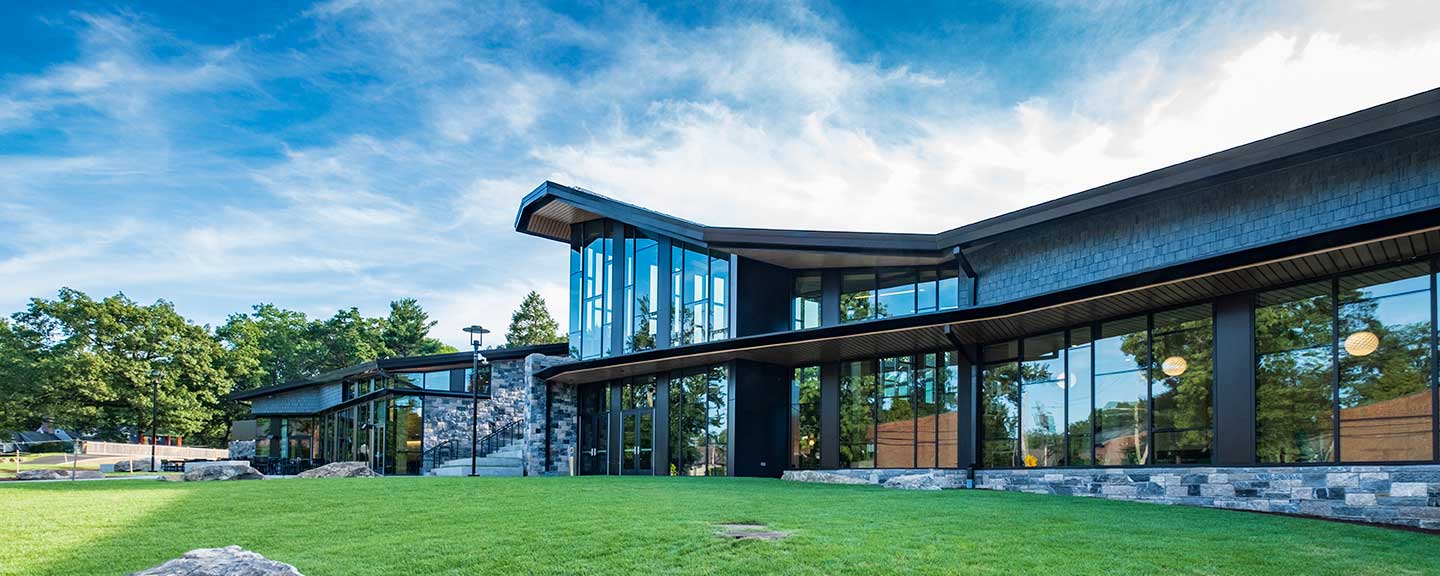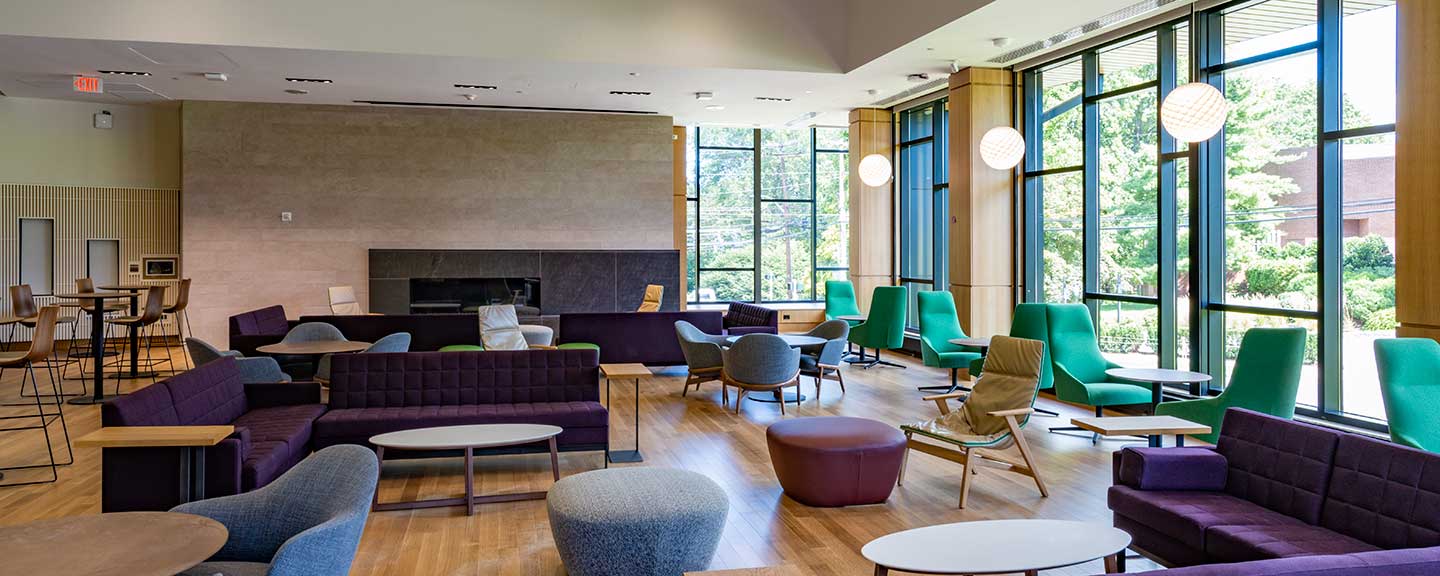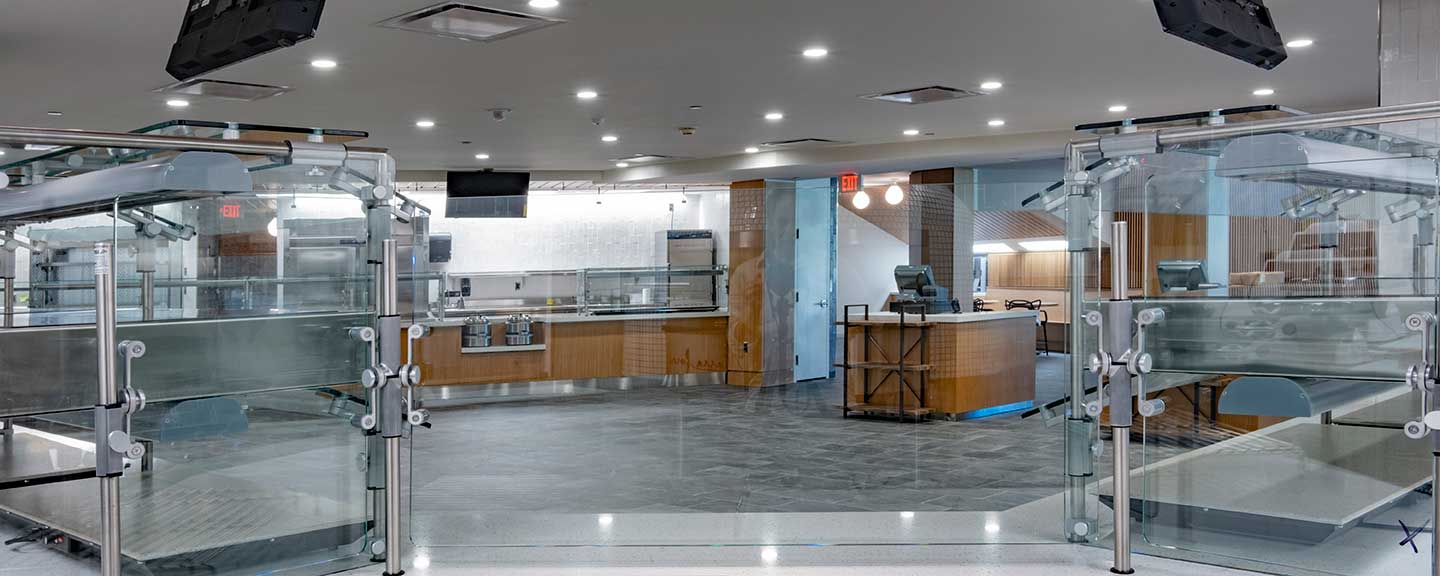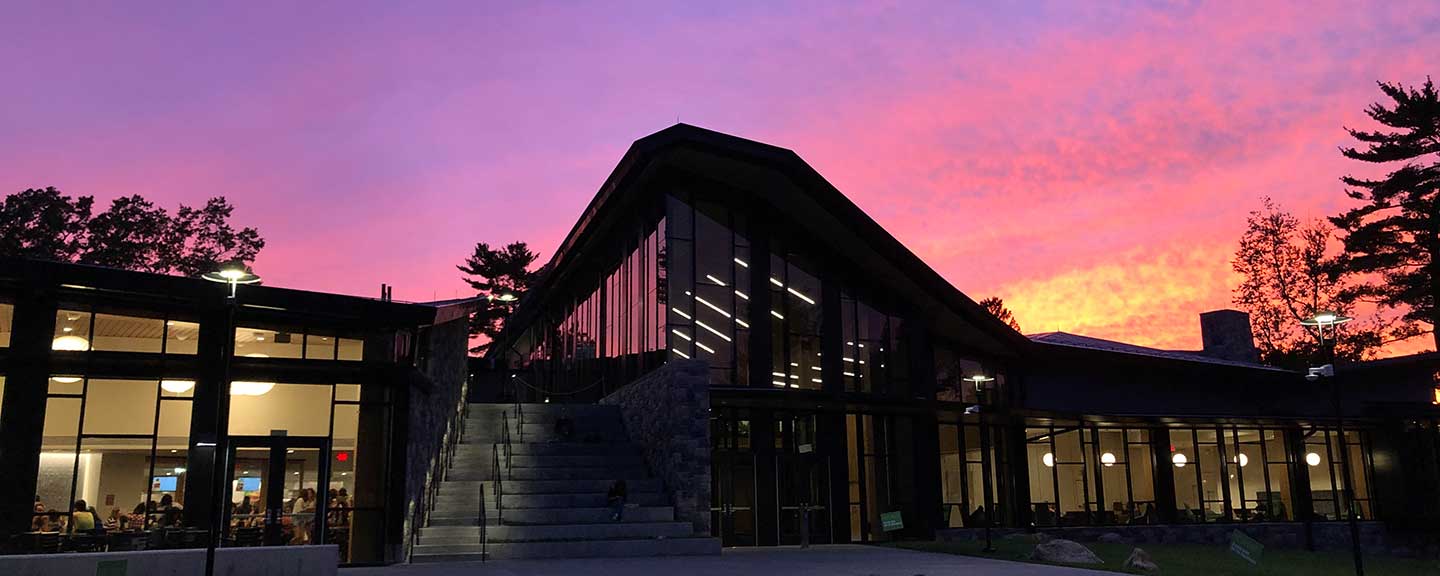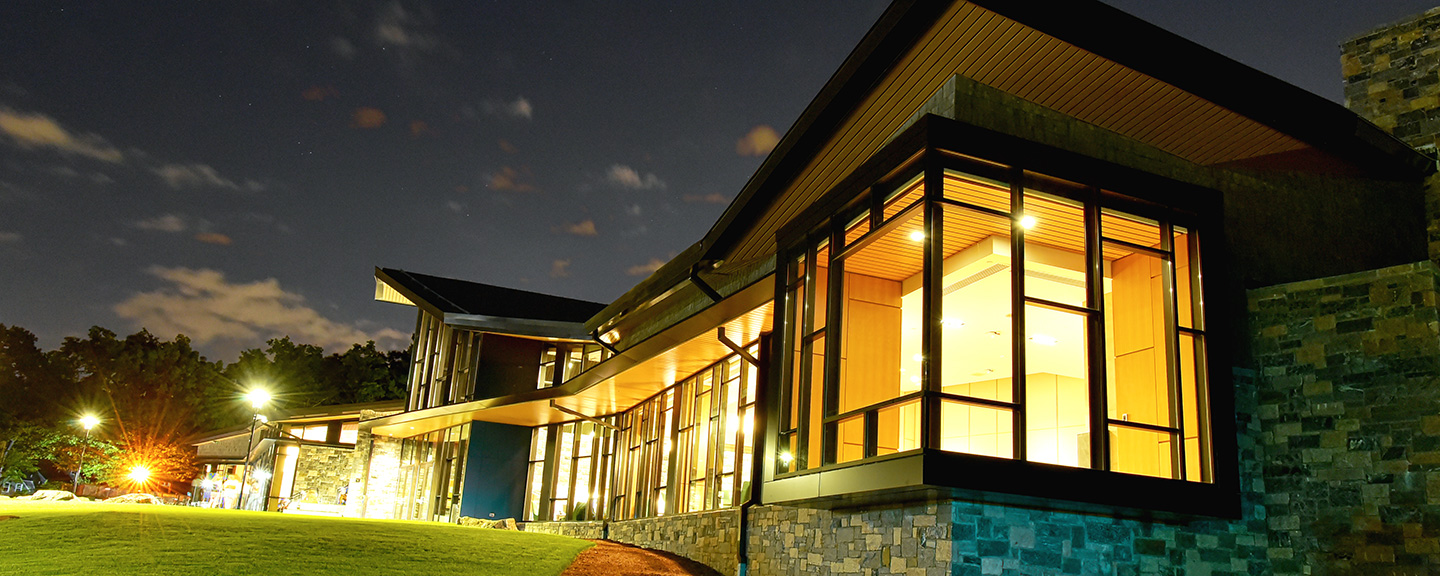 The Barbara Walters Campus Center is now open!
Whether it's sipping coffee by the fireplace, reading on the green roof, getting an early start on a conference project, or attending a student event, members of the Sarah Lawrence community will tailor their use of this new space and building to their unique needs and activities.
Campus Center at a Glance
Features that encourage and foster informal gatherings for students, faculty, and staff, both inside and outside of the Campus Center, such as a balcony overlooking the main atrium, outdoor patios, interior ledges, and flexible "living room," which features ample types of seating and a fireplace.
A flexible, divisible multipurpose space for social and academic activities, including student dances, faculty and guest lectures, meetings, and other large-scale community events, such as student recruitment, orientation, and reunion events.
The Student Organization Space, a dedicated collaborative work space for student organizations, and home to the offices of the Student Involvement & Leadership staff.
A dining pavilion featuring outdoor seating and enhanced kitchen and serving capabilities.
The Barbara Walters Gallery for exhibitions of fine art.
The Barbara Walters Reading Room, which includes a display of materials from the pioneering journalist's career and information kiosks to view the items available in the Barbara Walters archives.
Sustainable features

 

that include a green roof over a portion of the first floor, LED lighting, an efficient orientation of the building to manage solar heat gain while maximizing natural daylight, and a highly insulted exterior wall to minimize heat or cooling loss.