The production schedule for the alumni magazine requires that my column normally be completed a couple of months before an issue reaches your mailbox. Because of unfolding events, I have taken the extraordinary step of interrupting the production in its final stages on March 18, 2020, to add a brief, timely introduction to my column—and to the magazine as a whole. This has been one of my hardest days since arriving at our college, because today we completed an emergency move-out from our residences as we emptied the campus in response to the COVID-19 pandemic. Next week, we will return from spring break to complete the semester via remote instruction. We don't know what will occur between now and the time that you read this magazine. We have no idea, for example, whether we will be able to have commencement on campus on May 15 as planned. But I have committed to the Class of 2020 that if we have to mark that date virtually, we will bring them together in person when we are able to celebrate their graduation. In my announcement to the campus that we were suspending in-person classes, I observed that "I have the privilege of seeing day-in and day-out just how passionate, smart, creative, adaptable, and outside-the-box thinkers Sarah Lawrence people are, and that is something our world needs now more than ever." It is exactly that spirit you know and exactly that spirit you will recognize throughout the stories in this magazine. In challenging times, may these stories bring you hope.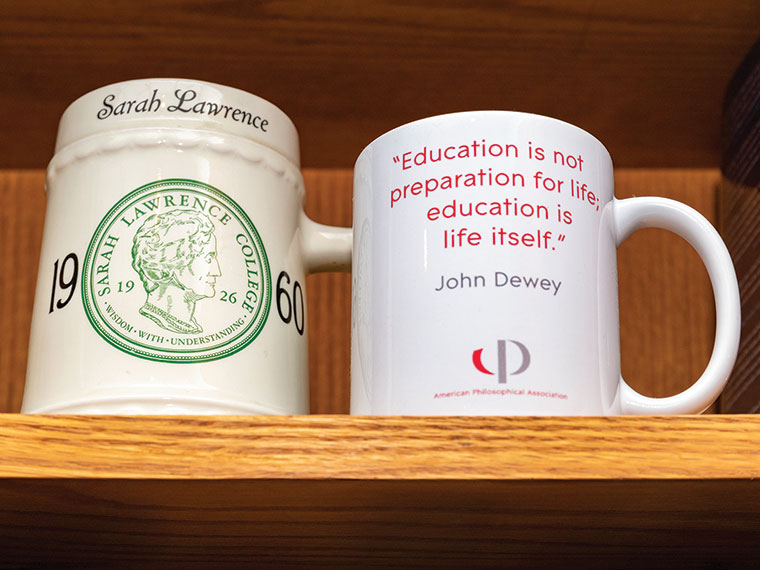 Shortly after I arrived at Sarah Lawrence, I was given a mug inscribed with the famous maxim attributed to John Dewey: Education is not preparation for life; education is life itself. The mug sits on a shelf in the president's office in direct view of my desk, an ever-present reminder of a sentiment that has animated Sarah Lawrence since the College's founding. This issue of the magazine offers a glimpse into the critical ways Sarah Lawrence students and alumni have reached beyond Westlands Gate to deepen connections to our surrounding community and the larger world as they create new opportunities and innovative ways of approaching seemingly intractable challenges.
As your president, I have the privilege of meeting and developing relationships with these alumni from all corners of the country and around the globe. And as I do, I take great pleasure in hearing how Sarah Lawrence has stayed with and influenced them. While our campus is anchored in Westchester County, the College reaches far beyond our campus boundaries. In fact, there are nearly 20,000 SLC alumni living and working around the world.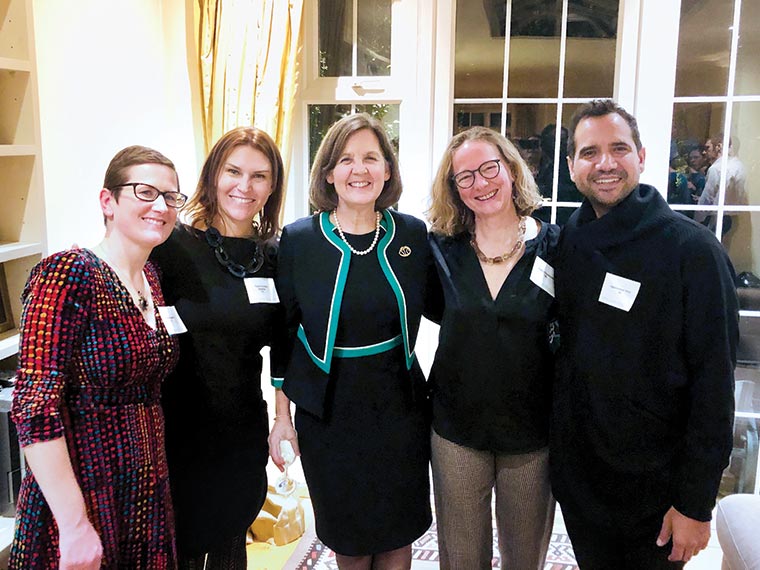 When I connect with members of our community who attended the College at different times in our shared history, in addition to nostalgic stories about seminars with a beloved professor, sitting on Westlands lawn, animated conversations at the Teahaus, and so on, I hear a consistent appreciation for a Sarah Lawrence education most often invoked as transformational and life-changing. Not only was Sarah Lawrence transformational for generations of alumni, but it is also transformational for current students and will continue to serve as an intellectual catalyst for generations to come. Those who know Sarah Lawrence best know what the rest of the world is just beginning to understand: Our model of education, with its emphasis on close student and faculty work, interdisciplinary exploration, experiential learning, critical thinking, and intellectual flexibility, is what's needed for today and for tomorrow.
In the pages of this magazine we explore the idea of "minding the gap," both on campus and off, and we meet a few of the alumni who are making their mark in a wide variety of fields. This is, after all, an endeavor that is so Sarah Lawrence, one that engages problem solving, creativity, persistence, deep consideration, and empathy—all of which are emblematic of the exceptional education for which we are known.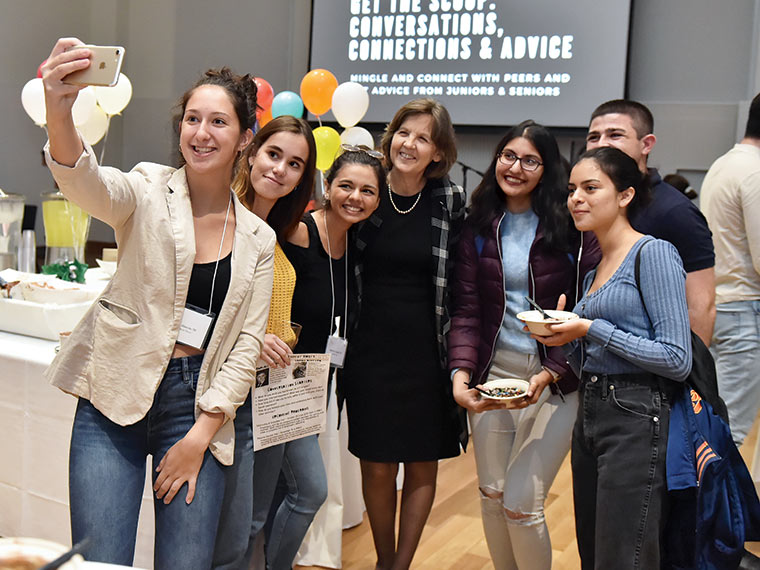 As we look toward our centennial in 2026 and plan into our second century, I know you share my admiration for the work being done by the Sarah Lawrence community. That work takes place right here in Yonkers, where our curriculum and programs continue to evolve, to places and spaces all across our planet, where SLC alumni are striving toward the betterment of our world. It is a formidable time to be a part of this global community. Amidst the many challenges confronting our world, I am heartened and encouraged by the ways the lives and actions of the Sarah Lawrence community affirm that education is indeed not just preparation for life, but life itself!
Cristle Collins Judd
President
president@sarahlawrence.edu
Instagram: @slcprez