Prizes are awarded to Sarah Lawrence's outstanding students and faculty each year to recognize and reward them for their artistic and academic achievements in the following areas: fiction writing, human genetics, humanities, mathematics and science, music, playwriting, poetry, stage management, and teaching.  We are grateful to the donors who have created and continue to support these meaningful prizes.  Below is a description of each prize, along with information about the 2020 recipients.​ 
Chamber Music Certificate of Excellence
Faculty emeritus Sungrai Sohn MFA '78 has been renowned in the Sarah Lawrence community as a premier violin teacher and director of chamber music for over four decades. He has generously created a prize for achievement in chamber music—The Chamber Music Certificate of Excellence. It will be awarded annually to a student actively involved in the program, showing commitment and dedication to chamber music, while supporting peers. This gift will continue Sungrai's influence on our students long after his retirement.
2020 Recipient:
Adele Benoit '22
With generous funding from former chamber music director, Sungrai Sohn, it is with joy that the Music Program presents the first Chamber Music Certificate of Excellence to Adele Benoit.​​ Adele has been an extremely active and valued student in the Music Program since starting at Sarah Lawrence College two years ago. As both an accomplished pianist and clarinetist she has participated in numerous chamber music ensembles. She is an ideal collaborator who has the gift of being a leader; she demands excellence of herself while always being supportive of her peers.
—Barbara Mort-Zieff, Faculty in Music; and Martin Goldray, Marjorie Leff Miller Faculty Scholar in Music
The Geraldine Putman Clark Prize for Visual Arts
An endowed enrichment fund established in memory of Geraldine Putman Clark '45 by her husband, Henry B. Clark, to recognize outstanding talent in a studio arts student.
2020 Recipient:
Haley Johnson '20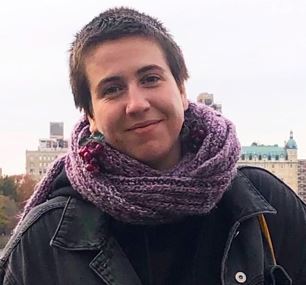 Haley is one of the only students at the College who has exploited drawing's potentials, extending it in ambitious conceptual and material ways. Her works are experimental in their form and process, and conceptually risky as they explore ideas of public and private, psychology of confessional language, material manifestations of emotional states of mind, and encoded language. She is extremely dedicated to her art making practice and very deserving of our support. –John O'Connor, Faculty in Visual and Studio Arts
The Edward Cogan Prize for Mathematics and Science
An endowed prize established in memory of Edward Cogan, teacher of mathematics from 1957-1996, to recognize a graduating senior exhibiting excellence in mathematics and science and contributing significantly to the mathematics and science community.
2020 Recipient:
Sarah Dennis '20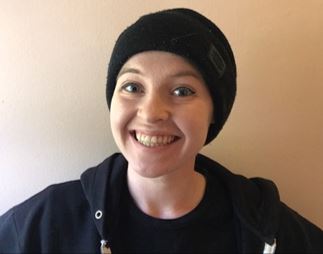 Sarah completed two on-campus Summer Science research projects: studying alternative solutions of cubic equations with Mathematics Faculty member, Philip Ording, and implementing interactive graphical software for writing, assembling, and simulating assembly code with Computer Science Faculty member, Mike Siff. She spent the Fall semester of her Junior year in Hungary with the Budapest Semester in Mathematics, and then interned in the lab of Dr. Amy Kuceyeski, a statistician and mathematician in the departments of Statistics, Data Science, and Radiology of the Mind Research Institute at Weill Cornell Medicine. Sarah's research in quantitative neuroimaging at Cornell was funded by the Suzanne Arkin Summer Science Fellowship. Currently, she is combining her mathematical and computer science interests in a senior thesis project, "A Program for Surface Classification," in which she is developing a web-based computer program to identify topological surfaces from a graphical user interface. Sarah has recently been accepted with full scholarship to multiple PhD programs in mathematics, one of which she plans to begin this fall to pursue her interest in geometry and topology. –Drew Cressman, Faculty in Biology
The Lucy Grealy Prize for Poetry
This endowed fund, established by an anonymous donor, was established to honor the memory of noted poet, essayist, and Sarah Lawrence alumna Lucy Grealy. To be awarded to an outstanding undergraduate student in poetry.
2020 Recipient:
Kindall Gant '20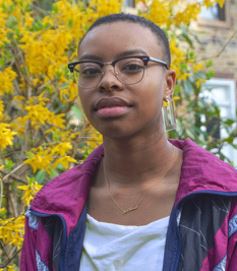 Kindall Gant has produced really powerful, well-written poems, including an amazing piece that appears to be about eating ice cream, but is actually about so much else.
Kindall's strongest poems have precise tactile details that play to the reader's senses and yet have a deeper underlying emotional resonance. She is implementing Emily Dickinson's advice: "tell the truth, but tell it slant." –Jeffrey McDaniel, Faculty in Writing
The Lori Hertzberg Prize for Creativity
An endowed enrichment prize established in memory of Lori Hertzberg '93 by her parents, Dr. and Mrs. Henry Hertzberg, to recognize exceptional creativity in writing or the visual arts on the part of a graduating senior.
2020 Recipients:
Ilyssa Daly '20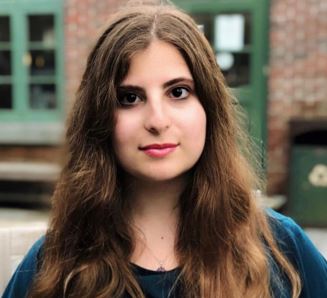 Ilyssa Daly is an investigative reporter as talented and hard working as any I've seen on campus. – Marek Fuchs, Ellen Kingsley Hirschfeld Chair in Writing 
Ilyssa Daly is an unstoppable force for good.  Her work in Marek's class, and stories she's pitched and researched for her editorial internships, go far, far above and beyond what any student would ever be expected to accomplish. –Jo Ann Beard, Faculty in Writing 
Ilyssa Daly exemplifies the kind of writer we all aspire to be: thoughtful, conscientious, hard-working, intuitive, and above all: honest. She represents Sarah Lawrence in the best way possible. –Carolyn Ferrell, Faculty in Writing
Olivia Diulus '20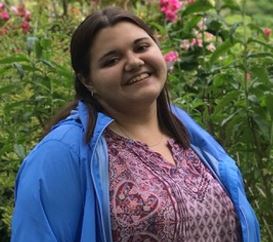 In addition to her generosity with her classmates and her zest for many hours of library work, Olivia Diulus has that admirable creative habit of refusing to rest in what she already knows how to do. Whether examining public lies or making maps through the intricacies of family life, she's brave enough to stay at the edge of her substantial accomplishments, head for what's next, and figure out how to put that into powerful words. –Suzanne Gardinier, Faculty in Writing
Olivia's gifts as a writer are matched by her intense focus and a fierce work ethic.  She has the highest expectations for her work, its honesty and craft, and it shows on every page.  She leaves Sarah Lawrence with a number of deeply impressed professors in her wake, and I am one of them. –Jacob Slichter, Faculty in Writing
The Ian Lipkin '74 Science Prize
A prize endowed in 2017 by Laurel Appell Lipkin '79 as a tribute to her brother, Dr. Ian Lipkin '74. Each year, the recipient of the prize will be selected on merit by the science and mathematics faculty, based on the quality of his or her proposed science research project.
2020 Recipient:
Nicholle Chew '21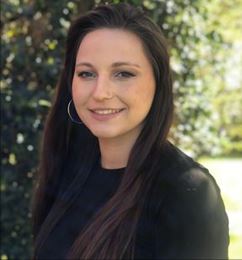 Nicholle will use the Prize funds to support reagents and conference travel related to her senior thesis research project entitled "The Synthesis and Catalytic Study of Niobium Bis(imino)acenaphthene (BIAN) Complexes for Radical Addition Reactions." She will complete this research in the lab of Chemistry professor Colin Abernethy, with whom she has been working since her first year at Sarah Lawrence, both as a research assistant in his lab studying synthetic chemistry, and as a laboratory technician in the chemistry lab. Nicholle has also been actively involved in the science community at Sarah Lawrence in numerous ways, including as the president of our American Chemical Society student chapter, the co-chair of the student group STEMming Women, co-manager of the Science Poster Symposium, and by serving on search committees for our two most recent hires in Biology and Environmental Science. Nicholle has been a very successful science-focused student at Sarah Lawrence, and we believe she has set herself up for success in her future plans to attend graduate school to pursue a Ph.D. in organic chemistry, specifically studying sustainable bond-forming catalysts. –The Ian Lipkin '74 Science Prize Committee: Meredith Frey, Faculty in Physics; Philip Ording, Faculty in Mathematics; Ceclia Toro, Faculty in Biology; and Colin Abernethy, Faculty in Chemistry (recused himself from this decision)
The Lipkin Family Fund of Prizes for Innovation and Creativity in the Arts and Science
Endowed funds established by Stanley and Evelyn Lipkin, parents of Ian Lipkin '74 and Laurel Lipkin '79. The following prizes are awarded annually to recognize student excellence: 
The Stanley and Evelyn Lipkin Prize for the Humanities
The Stanley and Evelyn Lipkin Prize for Playwriting
The Stanley and Evelyn Lipkin Prize for Poetry
The Lipkin Family Prize for Human Genetics (graduate studies)
Additionally, The Lipkin Family Prize for Inspirational Teaching annually recognizes a teacher, selected by the president and the Advisory Committee on Faculty Appointments, whose generosity of time and talent draws from students both high performance and a lifelong love of learning.​
2020 Recipients:
Lauren Frank MS '20 (The Lipkin Prize for Human Genetics)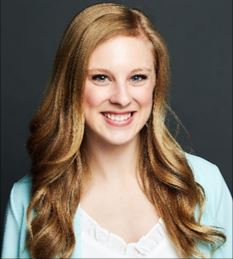 Lauren Frank is committed to becoming an exceptional genetic counselor. She works diligently, responds to emerging challenges with grace and optimism, and is determined to complete each task thoroughly and well.  She considers both scientific and humanistic aspects of her learning and approach to practice; she adeptly analyzes complex problems (demonstrating a flare for risk calculations) and genuinely cares about others - patients, colleagues, friends, and family alike. She has a talent for forming relationships - so very important in a helping professional - and others respond quickly and easily to her warmth and strength of character.  Lauren will no doubt continue to improve the profession and the lives of her future clients. –Claire Davis, Program Director and Faculty in Human Genetics
Kobi Appel-Bernstein '20 (The Stanley and Evelyn Lipkin Prize for the Humanities)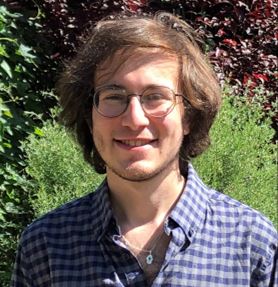 Kobi Appel-Bernstein's essay, One Nation under God: The Unifying Narrative of Bede's Historia Ecclesiastica, examines with considerable insight and originality how the greatest Anglo-Saxon scholar of the Northumbrian Golden Age sought to assert a new, medieval conception of Roman-ness structured and framed by the Roman Church, while at the same time celebrating his conception of a distinct English nation for embracing this Roman religious identity. Through careful, critical and well-argued analysis of this long and extremely complex text, Kobi has achieved remarkably well the primary goal of historians: disclosing the ideological agendas of primary sources to understand the past and the forces that shaped it. –Isabel de Sena, Spanish and Literature Faculty; and David Castriota, Mary Griggs Burke Chair in Art & Art History
Nora Della Fera '20 (The Stanley and Evelyn Lipkin Prize for the Humanities)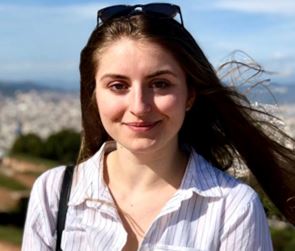 Nora Della Fera's essay, The Visitation: A Mirror into the Visionary World of a Medieval Convent, analyses in limpid and elegant prose the connection of two sculptures by the 14th-century artist Master Heinrich of Constance—the Virgin and Saint Elizabeth, and John the Baptist and Christ—to the long tradition of female spirituality, specifically within the context of women's devotional and visionary Christian mysticism in the St. Katharinenthal convent. The essay makes excellent use of sources to develop a compelling argument, resulting in a highly polished essay on medieval art history. –Isabel de Sena, Spanish and Literature Faculty; and David Castriota, Mary Griggs Burke Chair in Art & Art History
Elizabeth Johnston, Psychology Faculty (The Lipkin Family Prize for Inspirational Teaching)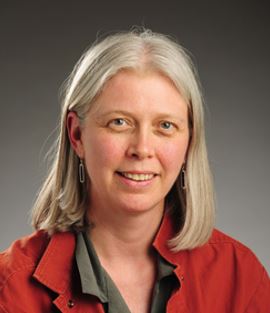 Lizzie Johnston is awarded the Lipkin Prize for Inspirational Teaching to honor her powerful teaching of our students during their years at Sarah Lawrence, and to acknowledge her enduring influence on their pursuits after graduation. Lizzie has fostered student research in psychology through her courses and summer research experiences as well as supporting student and faculty research as Chair of the SLC Institutional Review Board. Students in Lizzie's various courses at the college are known to develop unique interdisciplinary conference projects, and have consistently gone on to earn advanced degrees, successfully pursuing careers in the field of psychology along the lines of research, clinical practice and teaching. Moreover, as the current faculty representative on the Board of Trustees, Lizzie artfully provides to our Trustees a clear and compelling perspective on our unique pedagogy. We applaud Lizzie's exemplary contributions to the college and are delighted to acknowledge these here. –Advisory Committee on Appointments
Sol Ji Kim MFA '20 (The Stanley and Evelyn Lipkin Prize for Playwriting)
Kim, whose lyrical and surreal A Girl and A Doll was produced by the theatre program this year, has won the Lipkin Prize for demonstrating ​the ability and discipline to realize the potential of her work through readings, workshops, and intensive revisions. –Stuart Spencer, Faculty in Theatre
Mags Chmielarczyk '20 (The Stanley and Evelyn Lipkin Prize for Poetry)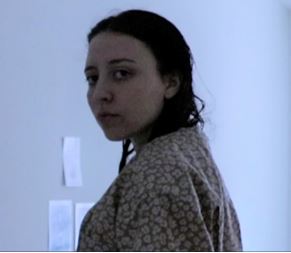 Mags Chmielarczyk is very developed as a writer and thinker. Mags' creative work is lucid, sophisticated, alive. –Jeffrey McDaniel, Faculty in Writing 
Mags Chmielarczyk is doing fabulous work in my profile class this spring: very exciting. –Alice Truax, Faculty in Writing
Mags Chmielarcyk's work is marvelous, and I'm especially excited to see what they'll be writing in the years to come. Care for language, interest in character, a sense of life: Mags has it all as a writer. They're one of the best young writers I've worked with, bar none. –Rattawut Lapcharoensap, Faculty in Writing
The Greta Minsky Prize for Stage Management
The Greta Minsky Prize for Stage Management was created in memory of longtime faculty and staff member and stage management guru Greta Minsky. It was established by her loving wife, Barbara de Bellis, and is awarded for excellence in stage management. The recipient should be, like Greta was, someone who cares about colleagues, someone who is generous of spirit, kind, and collaborative; basically, a great stage manager and a good, stand-up human being. ​​
2020 Recipient:
Joanna Eisenberg MFA '20
It is with great pride that we award the Minsky Prize to second year MFA graduate Joanna Eisenberg. She learned the ropes very quickly through the stage management class and a crash course of real life, hands-on experience in the theatre program. Her first-time stage management placement was for a mainstage musical with a cast and production team of 60 members and over a thousand light, sound, and projection cues. Through lists, spreadsheets, and diagrams she notated scenes, songs, and dances while also maintaining a safe, organized, and respectful room at all times. She went on to conquer stage management, administrative, and producer roles that supported her MFA cohort's solo festival, the program's First Look Reading Series, and the College at large. This student has impressively proven herself to be, in Greta's footsteps, a stage management guru herself. –Susan Sears, Associate Producer, Theatre Graduate Program
The Moser-Marsh Annual Fellowship in the Visual Arts and Visual Culture
An endowed prize established in honor of Joy Moser and Ellen Marsh, roommates in the Class of 1954, both of whom became passionate and professional artists, to be presented to one student for excellence in visual arts or visual culture, with preference for a student with an interest in the practice or study of drawing.
2020 Recipient:
Olaf Saaf '21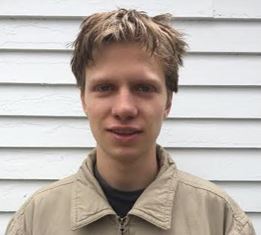 Olaf is a talented and hardworking student and a very imaginative artist. Olaf completed two of my studio courses (Intaglio Printmaking and Advanced Interdisciplinary Studio) and he excelled in both. Olaf works with great focus on all the assigned and independent projects, continuously challenging himself with conceptual and formal structure of his paintings, drawings and prints. He is deeply committed to his studio work and I strongly believe that this award will give a boost to his confidence and a necessary financial assistance. Olaf's paintings stand out with their inventive narratives, luscious surfaces and expressive use of color and shape. There is also a subtle sense of humor in his works. Drawing in an integral part of Olaf's process as it allows him to define the pictorial space and the nature of the narrative. The process of drawing allows Olaf to plan for the future application of paint and organization of color. –Vera Iliatova, Faculty in Visual and Studio Arts
The Presser Undergraduate Scholar Award in Music
The Presser Foundation funds this award to be presented to an outstanding student concentrating in music at or near his or her junior year​. The student is to be selected by the music faculty guided solely by consideration of excellence and merit. This award is an honor award and the student is to be known as a Presser Scholar.​
2020 Recipient:
Sam Kurzydlo '21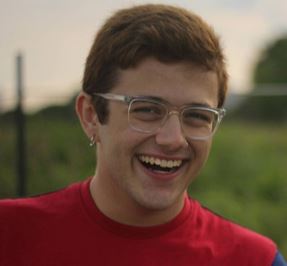 Sam Kurzydlo is a percussionist and composer pursuing a concentration in music and creative writing at Sarah Lawrence College. Across three years of undergraduate study and a further decade of music-making, Sam has cultivated an empathetic, expressive performance style and a dense, fluorescent compositional sensibility. Drawing from formative experiences working in Chicago's live music and storefront theatre scenes, Sam seeks to translate the kineticism of these settings into a tonal and timbral hybrid of jazz, classical, and electronic music. Before arriving at Sarah Lawrence, Sam graduated from the Merit School of Music's Tuition-Free Conservatory with the Chicago Jazz Orchestra Association Jazz Award, the Michael McLaughlin Award for Outstanding Jazz Musician, and placements at the Rembrandt and Barnett Chamber Music Competitions as a member of contemporary percussion ensemble Sticks & Stones. 
Sam was chosen by vote of the music faculty from among all the juniors currently studying music at Sarah Lawrence.  As a much sought after percussionist, his contribution to the music program is outstanding.  He is well liked by his peers and teachers, and has an almost encyclopedic knowledge of all types of music. –John Yannelli, Director, Program in Music and Music Technology; William Schuman Scholar in Music​
The Nancy Lynn Schwartz Prize for Fiction Writing
An endowed fund established in memory of Nancy Lynn Schwartz '73 by her family and friends to recognize an outstanding student in fiction writing.
Judge: Chandler Klang Smith
A graduate of Bennington College and the creative writing MFA program at Columbia University, Chandler Klang Smith has worked in book publishing, as a ghostwriter, and for the KGB Bar literary venue. She has served twice as a juror for the Shirley Jackson Awards. She has taught creative writing at a variety of institutions, most recently SUNY Purchase and the creative writing MFA program at Sarah Lawrence College, and lives in New York City.​
2020 Recipients:
Zoe Patterson '20 (First Place)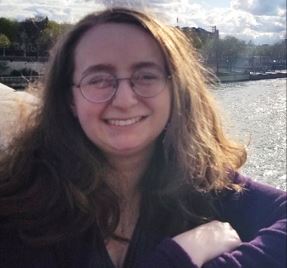 "Red Light" tackles the nightmare of late capitalism with postmodern playfulness. I loved this story's use of footnotes to visually separate the realm of an Uber driver from his oblivious, influencer-economy riders. And the distant specter of an unnamed, almighty "Company," responsible for the dehumanization of this society's unmentionable "Mouse People," extends that stark hierarchy still further. Perhaps five minutes in the future, perhaps parallel to our own reality, the strangest thing about this very strange piece is how close to home it hits. If it isn't excerpted from a larger project, I wish it were, because while it stands alone, it in no way exhausts the potential of its fictive universe. This author has a biting wit, and a roving, unsparing eye for the ever-evolving mechanisms of control that shape our daily lives.
Hannah Emilius '23 (Second Place)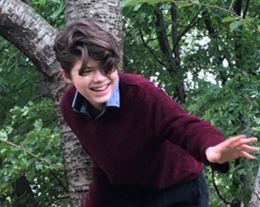 In the haunting post-apocalyptic fairy tale, "Mama Says We're Out of Paper But Still I Keep a Written Record," a child called the Historian innocently records their changed reality—a world defined by loss and hunger—until a shocking betrayal shatters their trust in the last refuge that remains: their family. Two things struck me while reading this piece. First, the voice. The choice to narrate this in the first person makes for piercing directness at some moments, unsettling elision at others. Second, the plot. Often a story of this short length can effectively coast on a character, a mood, an image. Although "Mama Says We're Out of Paper But Still I Keep a Written Record" features all of the above, it goes a step beyond, conjuring a central event that's truly consequential. The result evokes the travails of Hansel and Gretel, but with none of the reassuring sweetness.
Ava X. Rigelhaupt '20 (Third Place)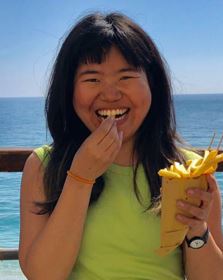 Part George Saunders theme park, part Black Mirror hellscape, "Disney's World" pulls out the stops with its worldbuilding of the titular dystopian kingdom. Writers of speculative fiction are sometimes afraid to embrace the absurdity of their premises for fear of not being taken seriously. With an organized rebellion called "the Grumpy Opposition" and a totalitarian movie studio employing mind control to churn out sequels like Wildcats Roar Again! and Bring It On: Cheer On!, this story brazenly careens headlong into that danger, while also reaching for moments of pathos and eerie beauty. Cinematic, action-packed, and sometimes deliberately cartoony, it makes for a highly entertaining rollercoaster ride.
Chatham Greenfield '20
(Honorable Mention)
Madison Rosandich '20
(Honorable Mention)
See a sample of Madison's work
The Andrea K. Willison Poetry Prize
A prize established by Malcolm Willison, Martha Huggins, and friends in memory of Andrea Klein Willison '81 to recognize that undergraduate student or staff member, other than faculty, who submits the best poem on relationships among women, especially in the context of justice for everyone.
2020 Recipient:
Venus Solomon '20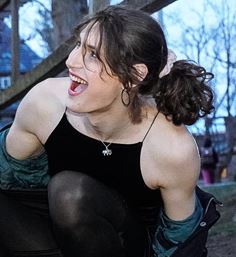 Venus Solomons's work is exuberant and celebrative. I think she is amazing in so many ways. She explores gender from the inside with heart and muscle and language magnificently energized and graceful. A wonderful poet. –Marie Howe, Faculty in Writing
Prizes Not Awarded This Year
The Spencer Barnett Memorial Prize for Excellence in Latin American Studies
A prize established to honor the memory of Spencer Barnett '09 by his parents to recognize outstanding talent in Latin American Studies.
The Raymond Seidelman Award for Political Advocacy
An endowed fund established by former students, colleagues, and friends of Raymond Seidelman, a member of the Sarah Lawrence faculty from 1982 until 2007. The award will be given annually to a student who has done the most to further the broad aims of economic and social justice and equality through action in social move¬ments or in mainstream politics.