The Spencer Barnett Memorial Prize for Excellence in Latin American and Latinx Studies
The Spencer Barnett Memorial Prize for Excellence in Latin American and Latinx Studies is awarded annually to students producing outstanding conference papers or projects dealing with Latin American, Caribbean, and Latinx Studies.  Across a range of disciplines and in both English and Spanish, the students' works are a demonstration of the diversity and caliber of and vital interest in Latin American Studies at Sarah Lawrence College. Since 2011, the family of Spencer Barnett has supported and sponsored this prize and ceremony in memory of their son.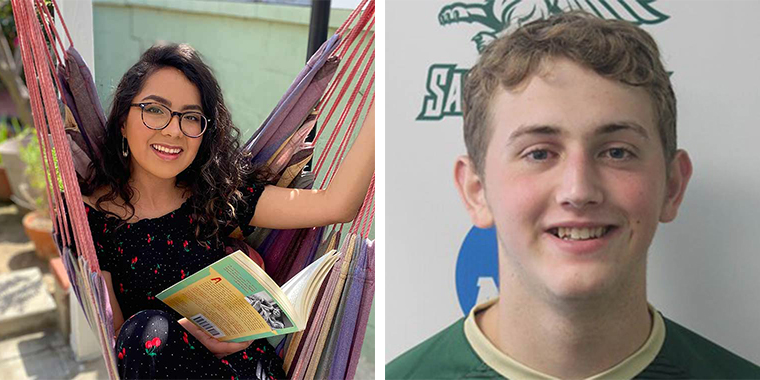 Sofia Aguilar '21 and Henry Bethell '22, 2021 Recipients
For their essay: The LGBTQIA+ Movement in Latin America
Faculty Sponsor: Margarita Fajardo-Hernandez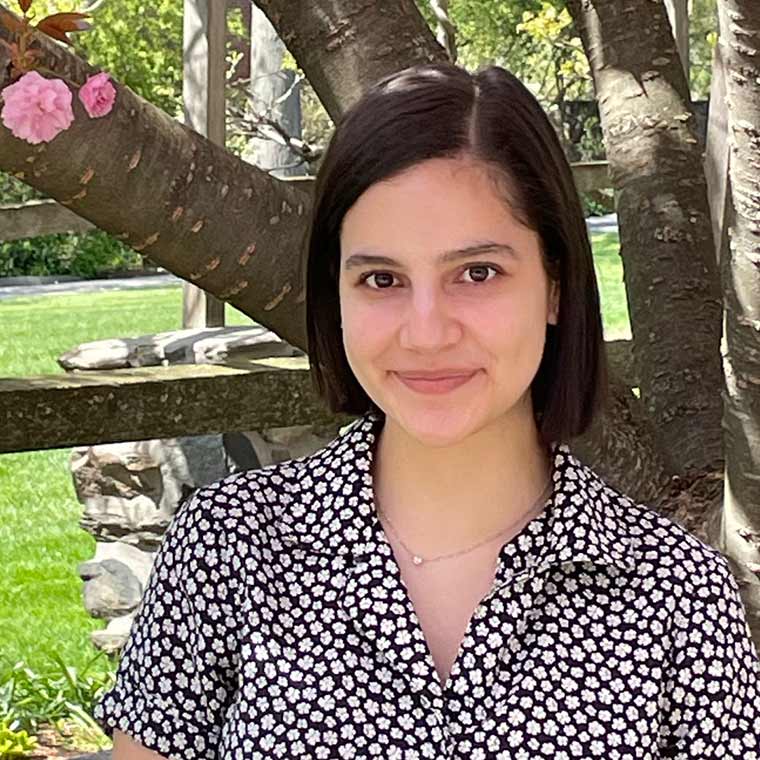 Gabrielle Gonzalez '21
For their essay: The Two Fridas: Cinematic Representations of the Life of Frida Kahlo
Faculty Sponsor: Sally Shafto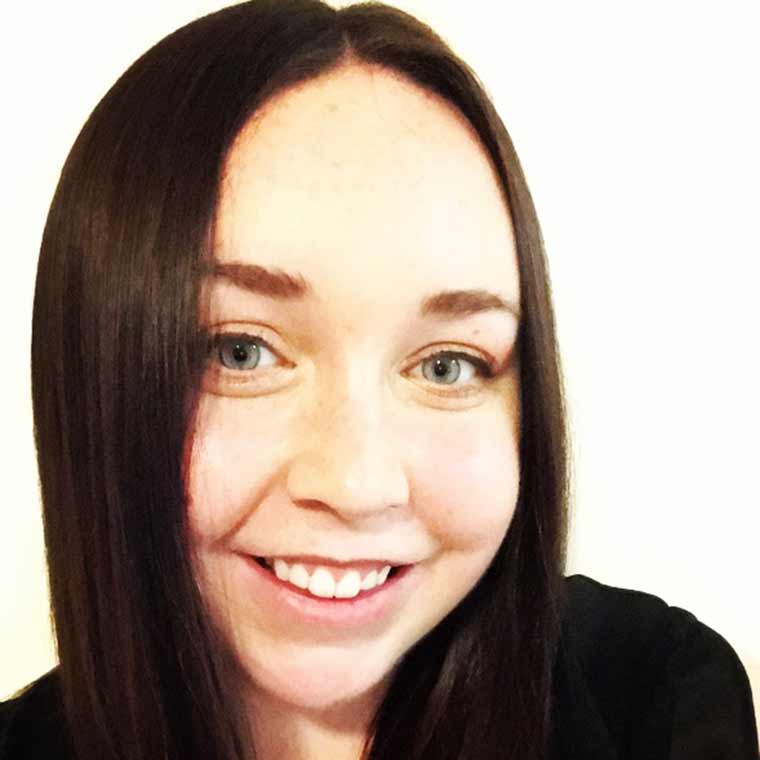 Breanna Steggell '20
For their essay: #CLOSETHECAMPS: Agency and Protest of United States Detention Centers
Faculty Sponsor: Deanna Barenboim
---
The Geraldine Putman Clark Prize for Visual Arts
An endowed enrichment fund established in memory of Geraldine Putman Clark '45 by her husband, Henry B. Clark, to recognize outstanding talent in a studio arts student.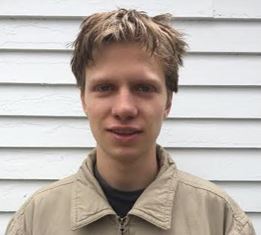 Olaf Saaf '21, 2021 Recipient
Olaf is an extremely focused and original artists. His paintings, drawings, and sculptures straddle the line between form, function, and narrative. His work is inventively strange and funny with a formal rigor that is rare for someone with such diverse interests. –John O'Connor, Faculty in Visual and Studio Arts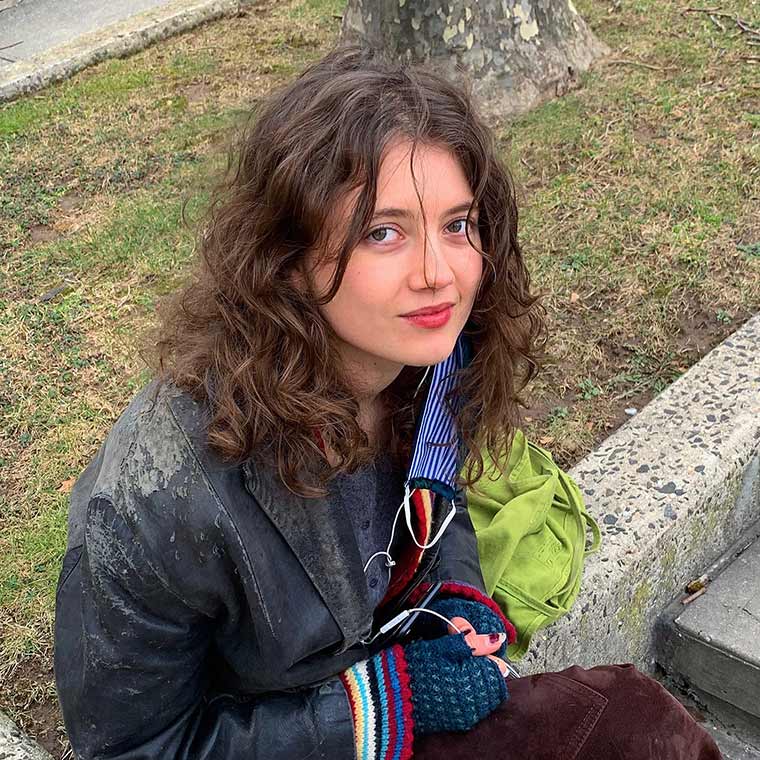 Lily Massee '22, Honorable Mention
---
The Edward Cogan Prize for Mathematics and Science
An endowed prize established in memory of Edward Cogan, teacher of mathematics from 1957-1996, to recognize a graduating senior exhibiting excellence in mathematics and science and contributing significantly to the mathematics and science community.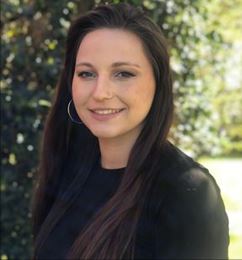 Nicholle Chew '21, 2021 Recipient
A resident of Chesapeake, VA, Nicholle Chew came to Sarah Lawrence with interests in Environmental Studies and Dance.  During her first year, she discovered a passion for Organic Chemistry and changed the focus of her studies accordingly.  Since that time, Nicholle has taken a great variety of Physical Science and Environmental Studies courses.  She has also pursued many leadership initiatives within the science community at Sarah Lawrence, including acting as the president of the SLC Chapter of the American Chemical Society and co-chair of the STEMming Women student group. Since her sophomore year, Nicholle has also been one of the organizers of the SciMath Poster Symposium, and has tutored for several chemistry classes. She also served on search committees for faculty hires in Biology, Environmental Science, and Physics.  Since last summer, Nicholle has undertaken chemistry research under the supervision of Professor Patrick Holland at Yale University as part of her Senior Thesis work.  Nicholle has been accepted into the chemistry graduate program of Indiana University, Bloomington where she will be conducting research in the field of catalysis towards her PhD.  –Colin Abernethy, Faculty in Chemistry 
View Nicholle's Work
---
The Lucy Grealy Prize for Poetry
This endowed fund, was established by an anonymous donor to honor the memory of noted poet, essayist, and Sarah Lawrence alumna Lucy Grealy. To be awarded to outstanding undergraduate students in poetry.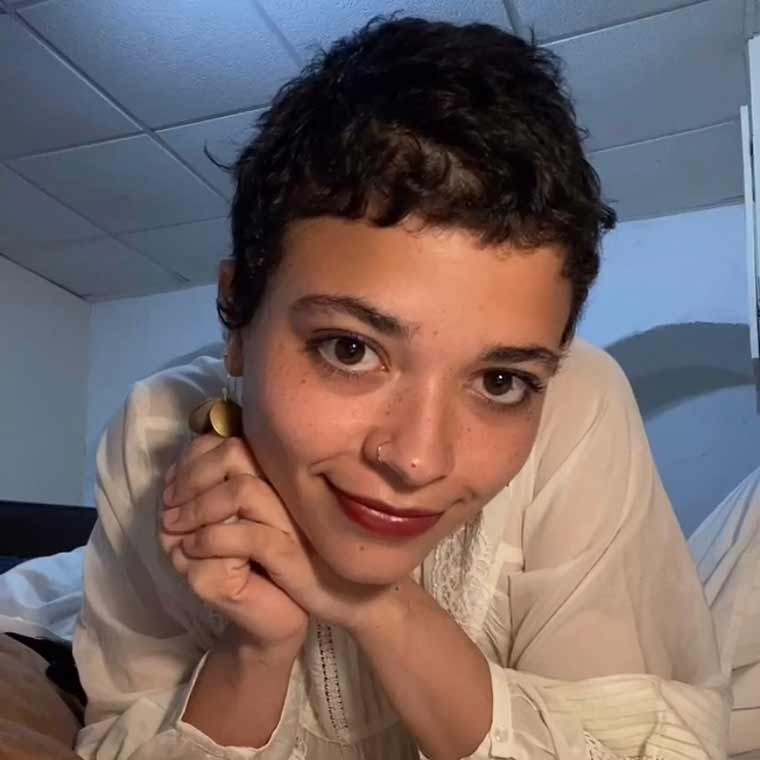 Elena Millwood '21, 2021 Recipient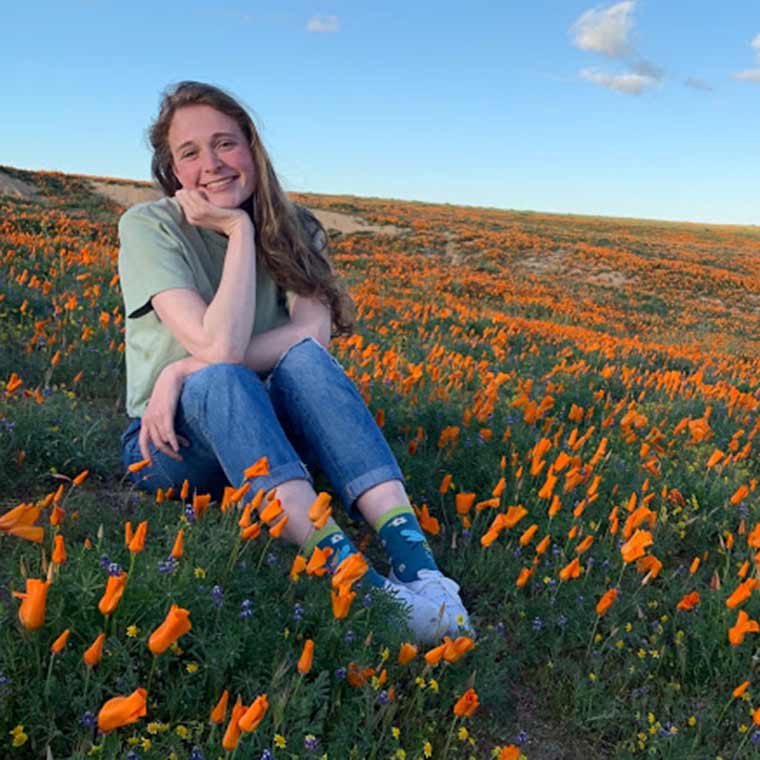 Anna Schechter '21, 2021 Recipient
---
The Lori Hertzberg Prize for Creativity
An endowed enrichment prize established in memory of Lori Hertzberg '93 by her parents, Dr. and Mrs. Henry Hertzberg, to recognize exceptional creativity in writing or the visual arts.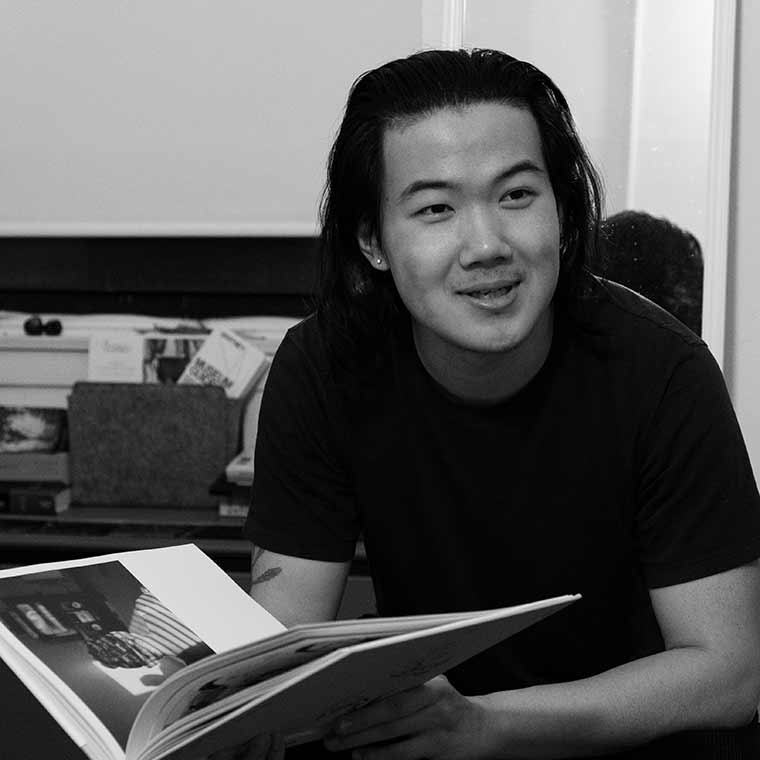 Yuan Oliver Jin '22, 2021 Recipient
A silver 2009 Ford passenger van outfitted to be a home and an artists' studio has been Oliver's Sarah Lawrence this covid year. Sleeping in truck stops and parking lots, he has diligently pursued his course work while simultaneously photographing and eloquently writing about "the much-erased history of Chinese migrant laborers in the 19th and early 20th centuries, from the gold miners of the Sierras, to the railroad workers of the Rocky Mountains, to the plantation workers along the Mississippi River."  His photographs are quiet, thoughtful, and ultimately brilliant. In our sad epoch of prejudice and violence towards persons of perceived Asian origins, the book that Oliver is humbly and bravely creating will surely be a work of art, writing, and understanding. – Joel Sternfeld, Faculty in Photography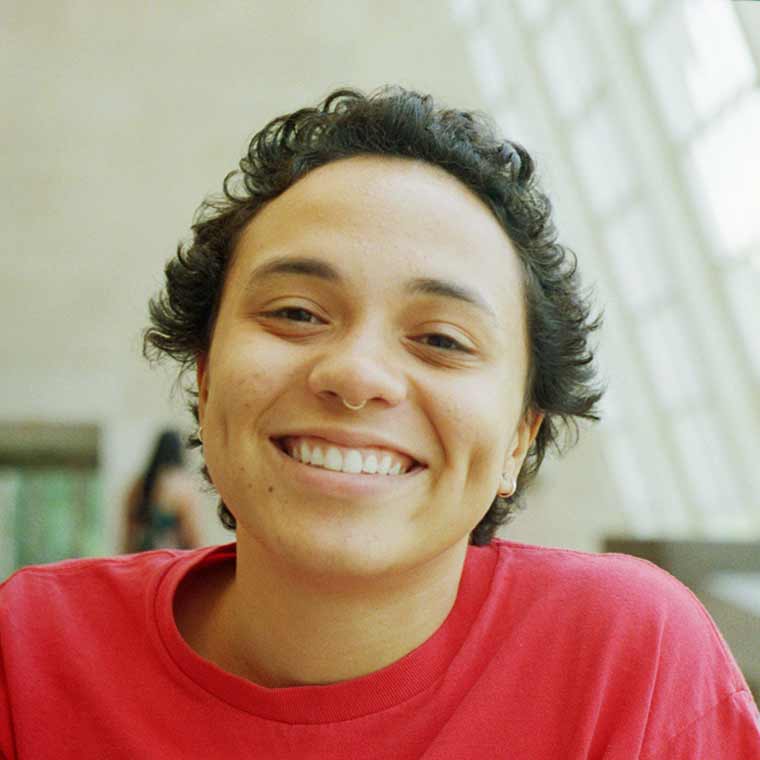 Adrienne (Adj) Samuels '21, Honorable Mention
---
The Ian Lipkin '74 Science Prize
A prize endowed in 2017 by Laurel Appell Lipkin '79 as a tribute to her brother, Dr. Ian Lipkin '74. Each year, the recipient of the prize will be selected on merit by the science and mathematics faculty, based on the quality of his or her proposed science research project.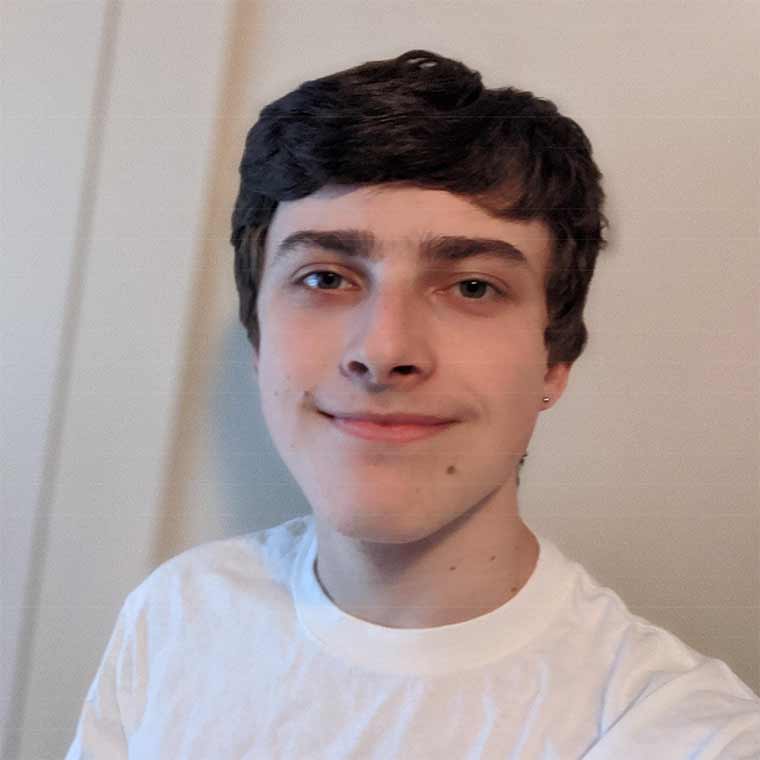 Aaron Conover '21, 2021 Recipient
Aaron has had an exemplary record of academic achievement at Sarah Lawrence as he has pursued his twin passions for physics and theatre. He spent the summers after his first and second years at Sarah Lawrence participating in the SLC Summer Science program, working with Professor Merideth Frey on developing new nuclear magnetic resonance technologies. Additionally, Aaron has worked to support his classmates as a physics tutor for the past two years. After just three years, Aaron will be graduating from Sarah Lawrence in May 2021 and plans to use the Lipkin Science Prize award to conduct research in the area of high-energy particle physics during the summer of 2021. Through this experience, Aaron hopes to acquire new research skills—especially concerning processing data from particle accelerators or neutrino detectors—that will support his applications to physics graduate programs next year. –The Ian Lipkin '74 Science Prize Committee: Colin Abernethy, Faculty in Chemistry, Merideth Frey, Faculty in Physics, Bernice Rosenzweig, Faculty in Environmental Science, Cecilia Toro, Faculty in Biology
---
The Lipkin Family Fund of Prizes for Innovation and Creativity in the Arts and Science
Endowed funds established by Stanley and Evelyn Lipkin, parents of Ian Lipkin '74 and Laurel Lipkin '79. The following prizes are awarded annually to recognize student excellence: 
The Stanley and Evelyn Lipkin Prize for the Humanities
The Stanley and Evelyn Lipkin Prize for Playwriting
The Stanley and Evelyn Lipkin Prize for Poetry
The Lipkin Family Prize for Human Genetics (graduate studies)
Additionally, The Lipkin Family Prize for Inspirational Teaching annually recognizes a teacher, selected by the president and the Advisory Committee on Faculty Appointments, whose generosity of time and talent draws from students both high performance and a lifelong love of learning.​
Cassandra Pisieczko MS '21 (The Lipkin Prize for Human Genetics), 2021 Recipient
Sandie Pisieczko has shown unparalleled dedication to growing as a person and professional during her time as a graduate student in the Joan H. Marks Graduate Program in Human Genetics.  Her commitment to genetic counseling is revealed through principled, collaborative action in the classroom and the clinic, such as prompting and promoting the use of simulated patient methodology in genetic counseling education.  She bravely challenges her perspectives with new experiences to yield stronger, more nuanced, and complex insights and shares her thinking in ways that demonstrate her willingness to learn from and with others. She is equally and effusively supportive of clients and colleagues alike and she contributes to shared goals in ways that enable all involved to feel empowered and successful. Through her passion for supporting others, she truly embodies the ethos of a caring healthcare professional who brings immense empathy, connection, humility, and kindness to all interactions. Sandie will no doubt be an excellent genetic counselor and make​ lasting positive changes in the profession. – Claire Davis, Program Director and Faculty in Human Genetics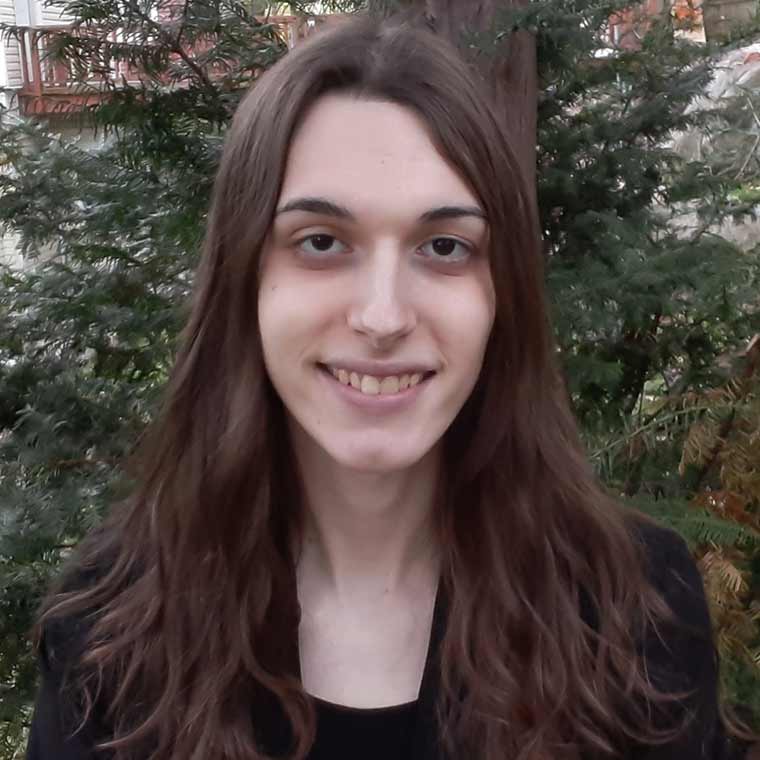 Raina Griffin '21 (The Stanley and Evelyn Lipkin Prize for the Humanities), 2021 Recipient
The Stanley and Evelyn Lipkin Prize for the humanities is awarded this year to Raina Griffin for her outstanding paper entitled "History in Transition: A Gender-Variant Interpretation of the Galli".
Raina Griffin's outstanding paper focuses on the Galli, the ancient Roman priests dedicated to the cult of the Great Mother Cybele, whose service involved ritual castration. Raina Griffin's work reviews the classic re-evaluations of ancient homosexuality produced in more recent scholarship as well as a rigorous conceptualization of gender identity based on new scholarship in this area. With her uncommonly sharp research abilities and critical skills, Raina discovered and adapted Nanda's cutting-edge anthropological research on gender variance, and that of other scholars as well, adapting their work to her own assessment of the ancient sources on the Galli, which she studied in the original Latin and which she interpreted with enormous subtlety, nuance, insight, and objectivity.​ – Isabel de Sena, Faculty in Spanish and Modern and Classical Languages and Literature
Linwood Lewis, Psychology Faculty (The Lipkin Family Prize for Inspirational Teaching), 2021 Recipient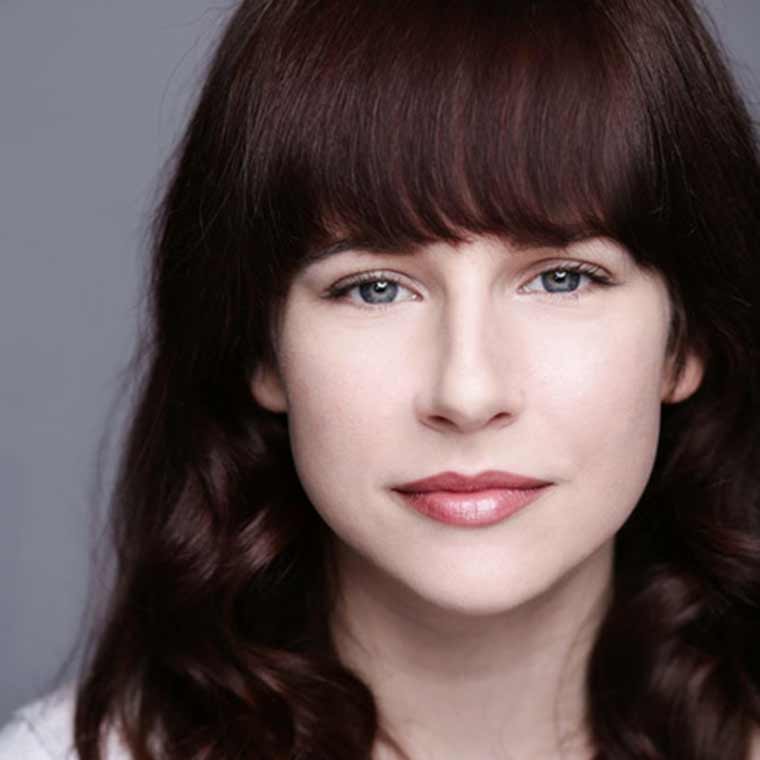 Amanda Card MFA'21 (The Stanley and Evelyn Lipkin Prize for Playwriting), 2021 Recipient
For her remarkably diverse subjects, her intense sense of theatricality, and her ability to wed serious subjects to comic material, the Lipkin Prize goes to Amanda Card. –The Sarah Lawrence Theatre Faculty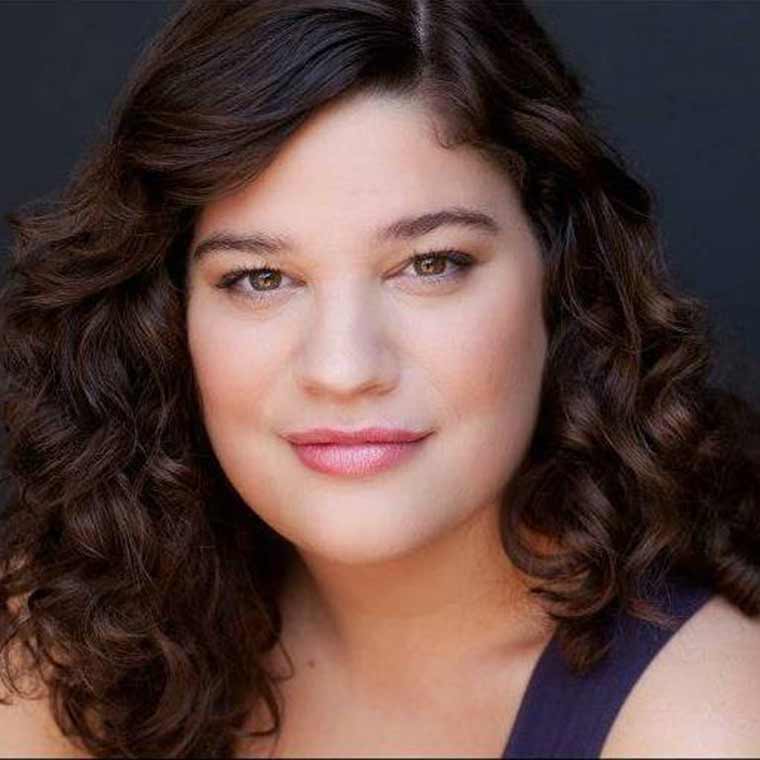 Sarah Sterling MFA'21 (The Stanley and Evelyn Lipkin Prize for Playwriting), 2021 Recipient
The Lipkin Prize goes to Sarah Sterling for her words are like red liquid on a white shirt, weighted fragments of humor, deliberate movements, and unvarnished truths. She bravely grapples with the process of creation through strong imagery and free association. –The Sarah Lawrence Theatre Faculty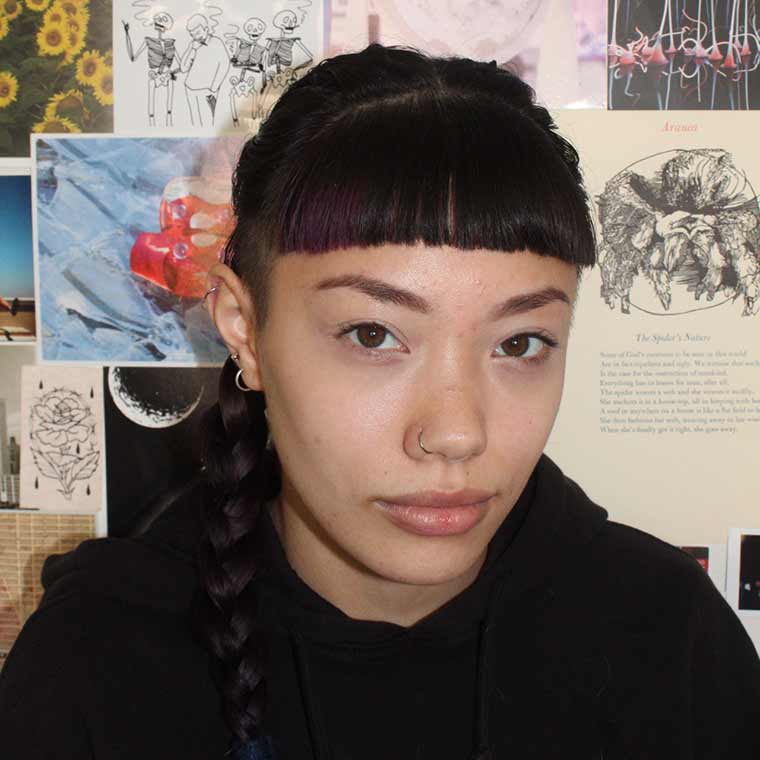 Colette Rae Chien '21 (The Stanley and Evelyn Lipkin Prize for Poetry), 2021 Recipient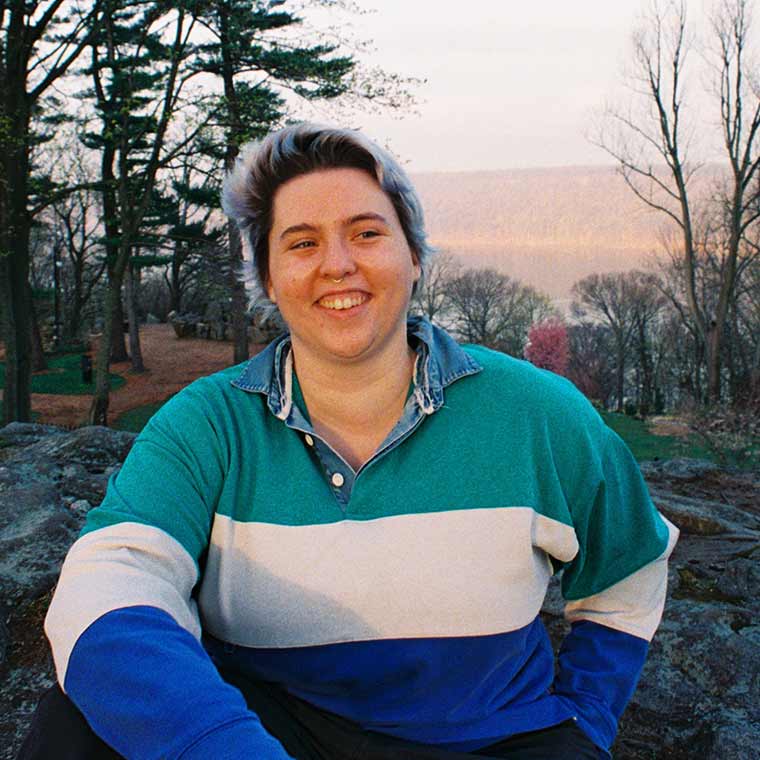 Margaret Cole '21 (The Stanley and Evelyn Lipkin Prize for Poetry), 2021 Recipient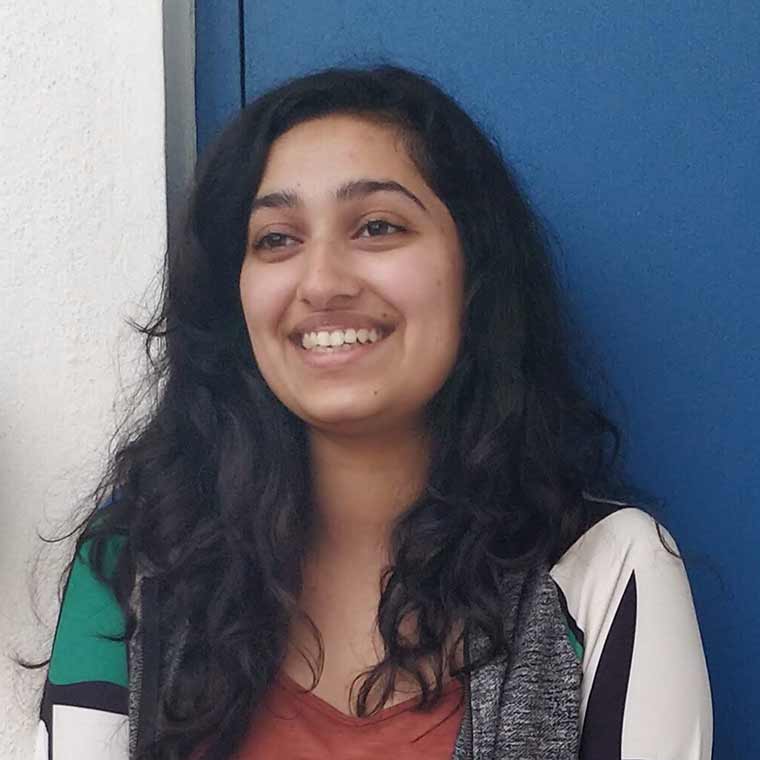 Devi Sastry '21 (The Stanley and Evelyn Lipkin Prize for Poetry), 2021 Recipient
---
The Greta Minsky Prize for Stage Management​​
The Greta Minsky Prize for Stage Management was created in memory of longtime faculty and staff member and stage management guru Greta Minsky. It was established by her loving wife, Barbara de Bellis, and is awarded for excellence in stage management. The recipient should be, like Greta was, someone who cares about colleagues, someone who is generous of spirit, kind, and collaborative; basically, a great stage manager and a good, stand-up human being. ​​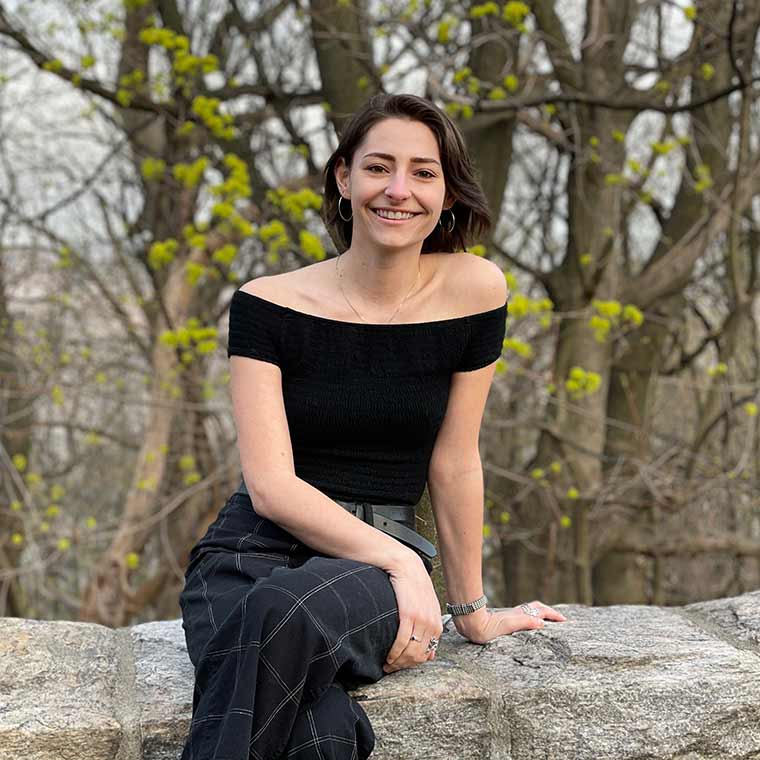 Sarah Brownstein '21, 2021 Recipient
Sarah Brownstein is an excellent stage manager of musicals, plays, and devised works and has also contributed as a director and playwright for our semester projects and Downstage. She has done the job skillfully and with humility, she is reliable, smart and a pleasure to work with. Sarah produces and performs annually in the SLC Rocky Horror Show live performance. She is kind, motivated, and volunteers her extra time to give back through our Mentorship Program. We feel that Greta would have enthusiastically approved of Sarah Brownstein as this year's recipient of the award.–Caden Manson, Director, Theatre Program
---
The Moser-Marsh Annual Fellowship in the Visual Arts and Visual Culture
An endowed prize established in honor of Joy Moser and Ellen Marsh, roommates in the Class of 1954, both of whom became passionate and professional artists, to be presented to one student for excellence in visual arts or visual culture, with preference for a student with an interest in the practice or study of drawing.
Simone Mittelstaedt '22, 2021 Recipient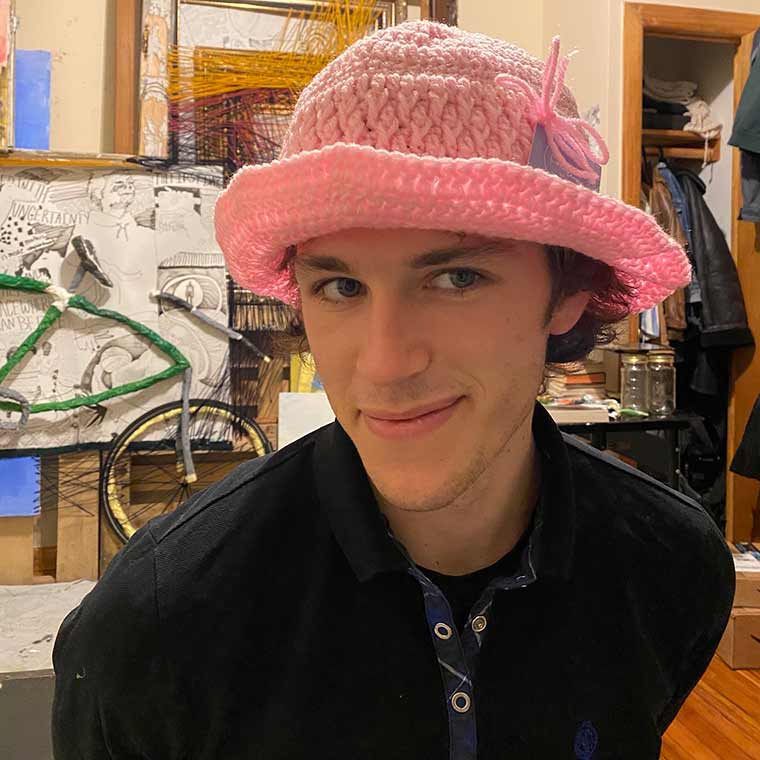 Henry McEachern '22, Honorable Mention
---
The Presser Undergraduate Scholar Award in Music
The Presser Foundation funds this award to be presented to an outstanding student concentrating in music at or near his or her junior year​.The student is to be selected by the music faculty guided solely by consideration of excellence and merit. This award is an honor award and the student is to be known as a Presser Scholar.​
Adele Benoit '22, 2021 Recipient
Adele is truly an ideal recipient for this award.  She is highly musical, intelligent, and extremely curious about and dedicated to all kinds of music and music scholarship.  She has made great contributions to the academic classes that she has been in, and perhaps even more importantly to musical life and performance at SLC on piano, clarinet, and harpsichord.  She is very supportive and well-liked by her peers, always willing to go the extra mile, try new ideas, and is a delight to work with. –John Yannelli, Director, Program in Music and Music Technology; William Schuman Scholar in Music​
---
The Nancy Lynn Schwartz Prize for Fiction Writing
An endowed fund established in memory of Nancy Lynn Schwartz '73 by her family and friends to recognize an outstanding student in fiction writing.
---
The Raymond Seidelman Award for Political Advocacy
An endowed fund established by former students, colleagues, and friends of Raymond Seidelman, a member of the Sarah Lawrence faculty from 1982 until 2007. The award will be given annually to a student who has done the most to further the broad aims of economic and social justice and equality through action in social movements or in mainstream politics.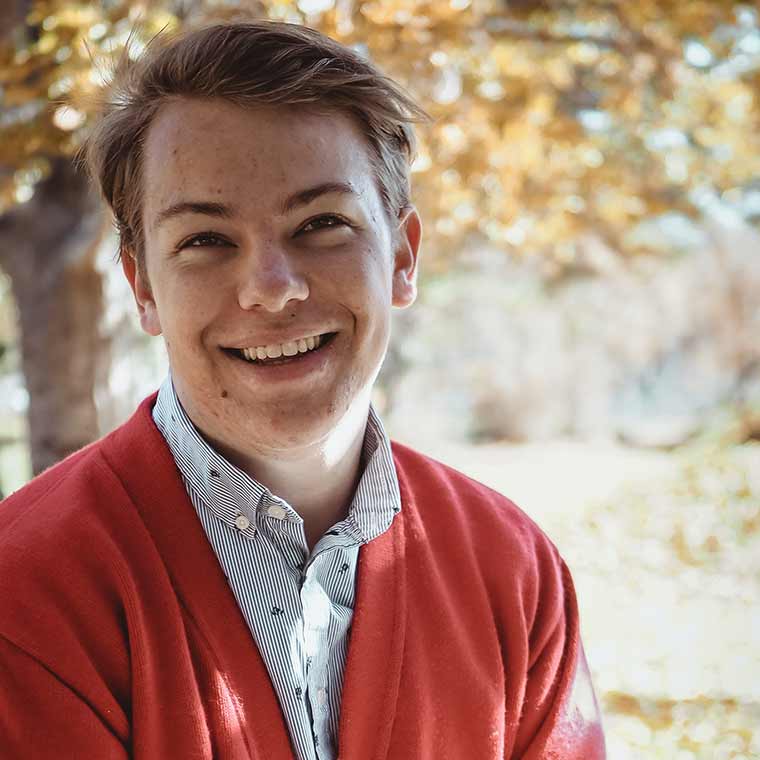 Calvin Mumm '24, 2021 Recipient
For their documentary film project, Old King Coal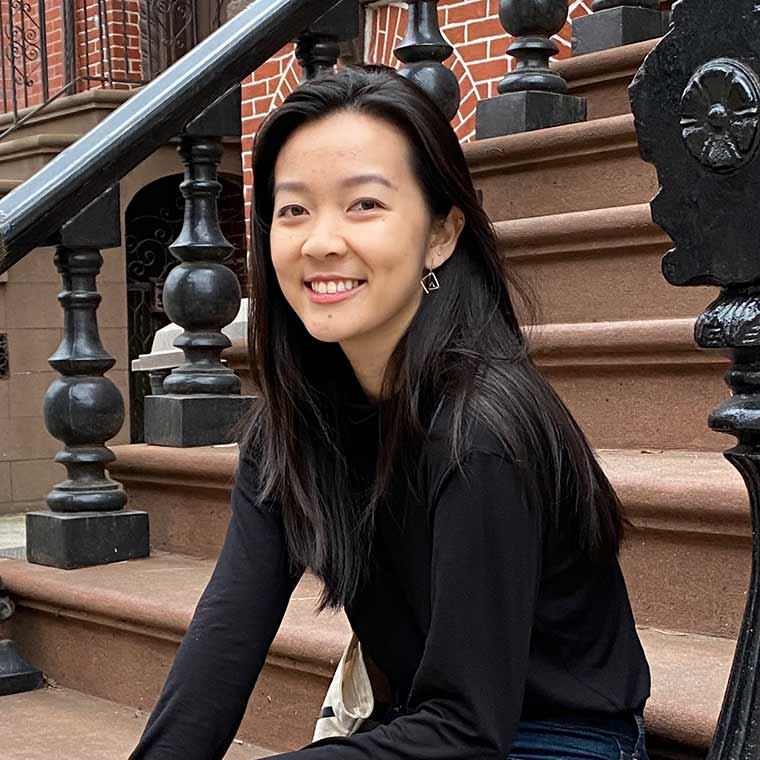 Mai Tran MFA '24, 2021 Recipient
For their work organizing recruitment efforts for more diversity in MFA programs through the MFA App Review program.
---
The Andrea K. Willison Poetry Prize
A prize established by Malcolm Willison, Martha Huggins, and friends in memory of Andrea Klein Willison '81 to recognize that undergraduate student or staff member, other than faculty, who submits the best poem on relationships among women, especially in the context of justice for everyone.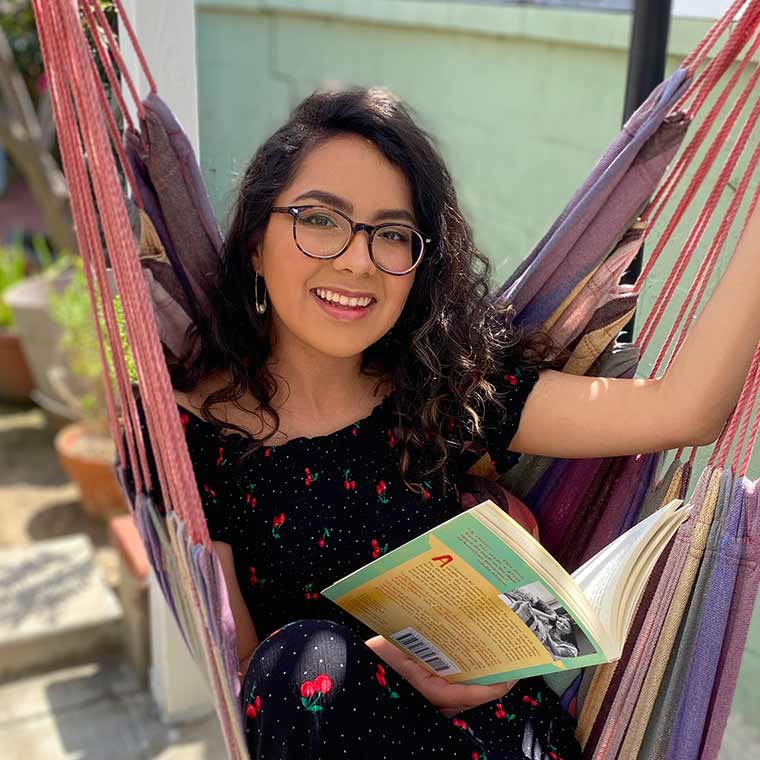 Sofia Aguilar '21, 2021 Recipient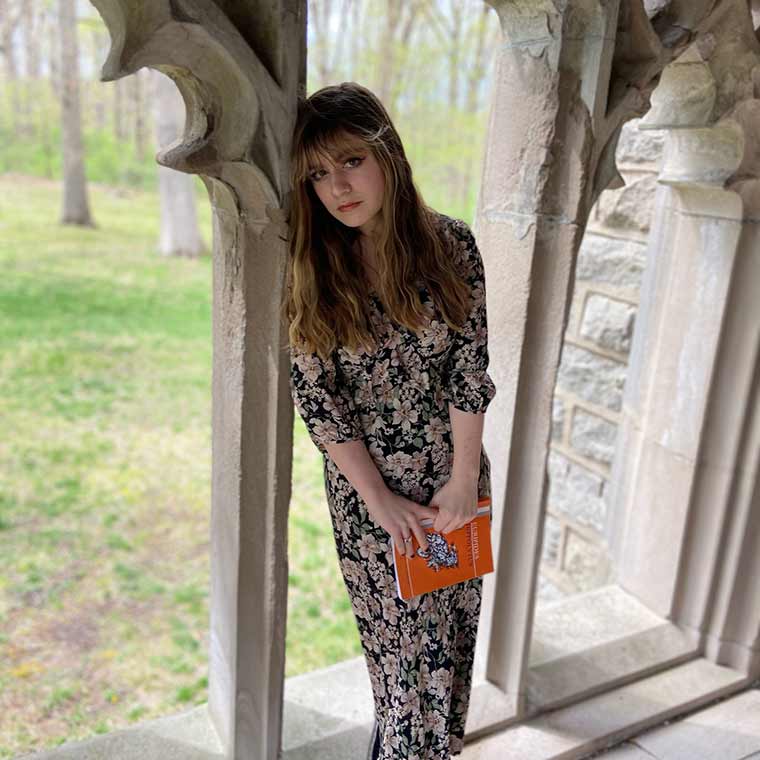 Rebecca Frankel '21, 2021 Recipient
---
Prizes Not Awarded This Year
Chamber Music Certificate of Excellence
Faculty emeritus Sungrai Sohn MFA '78 has been renowned in the Sarah Lawrence community as a premier violin teacher and director of chamber music for over four decades. He has generously created a prize for achievement in chamber music—The Chamber Music Certificate of Excellence. It will be awarded annually to a student actively involved in the program, showing commitment and dedication to chamber music, while supporting peers. This gift will continue Sungrai's influence on our students long after his retirement.