Have been making two- and three-dimensional art since childhood. The current paintings, oil on panels, are small landscapes that propel the real subject: the abstraction of color-defined forms. Painting in New York City for 45 years, I've relied on imagination; now for a year I've been in the Catskills, in a lake-view cottage in woods, painting under the direct influence of nature.
---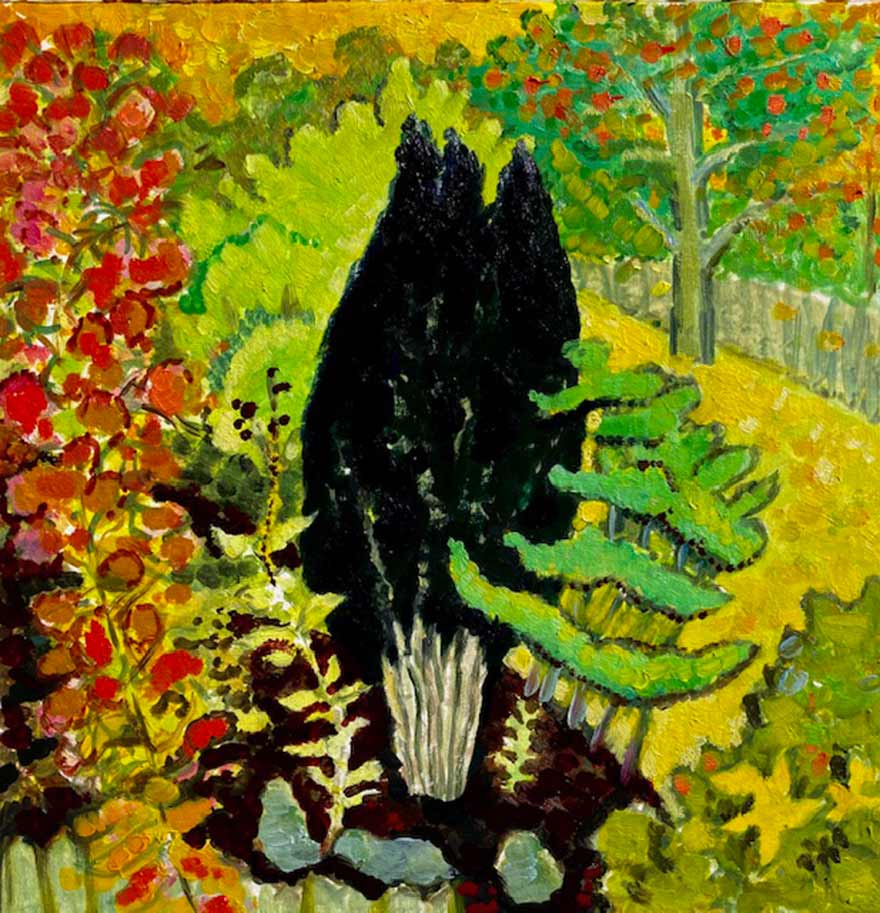 Yew Trees
2021
oil on panel
Scene from the cottage window.
---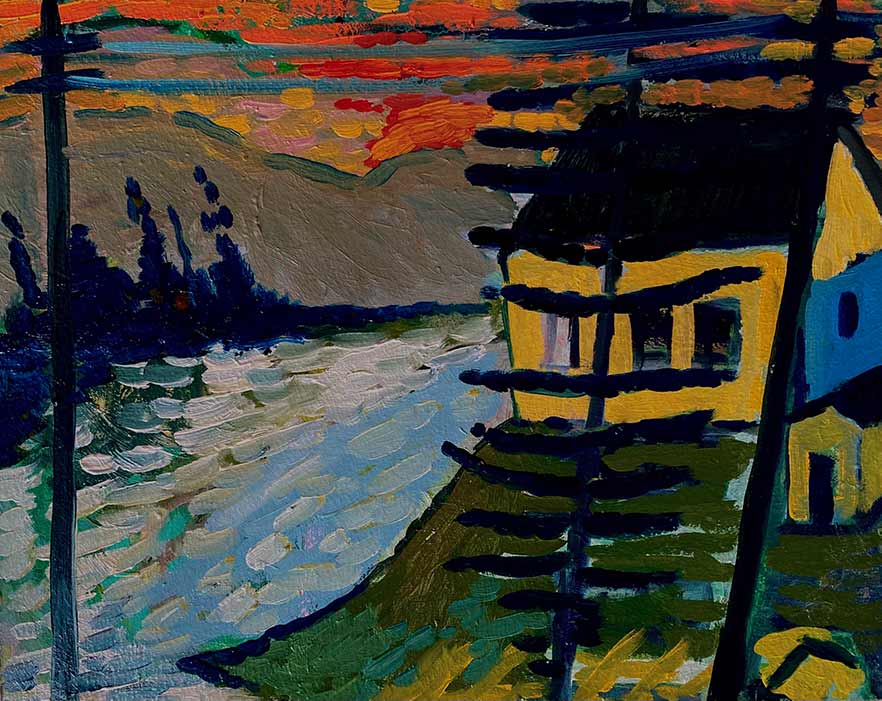 Painting the country when back in the city.
2021
Oil on panel
I wish I could paint every sunset over the hills.
---