I hear a calling for a new kind of eco-justice-artist whose function will be to bridge culture, education and the sciences. I believe that when we are able to see our earth as sacred, we will not want to exploit it. To delve into my process I start each spring morning by foraging for fresh blooms. With reverence I gently paint the tips of the petals and leaves. They are imprinted into paper via a mono-printing press. Art from this series is a visual invitation to connect emotionally to the world around us, and ultimately, to the infinity of the cosmos.
---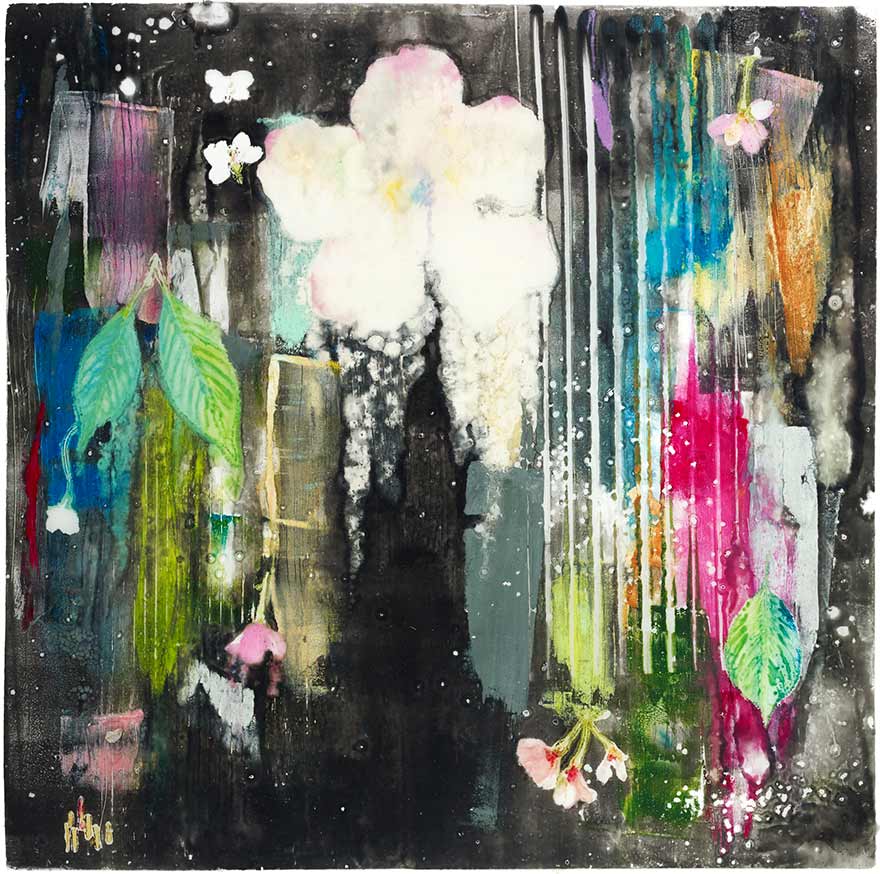 Abstract Square Flower 001
2018
Original Mono-type Painting
From the Waking to Wonder Series 2014-2012: Painting with Blossoms.
---
---