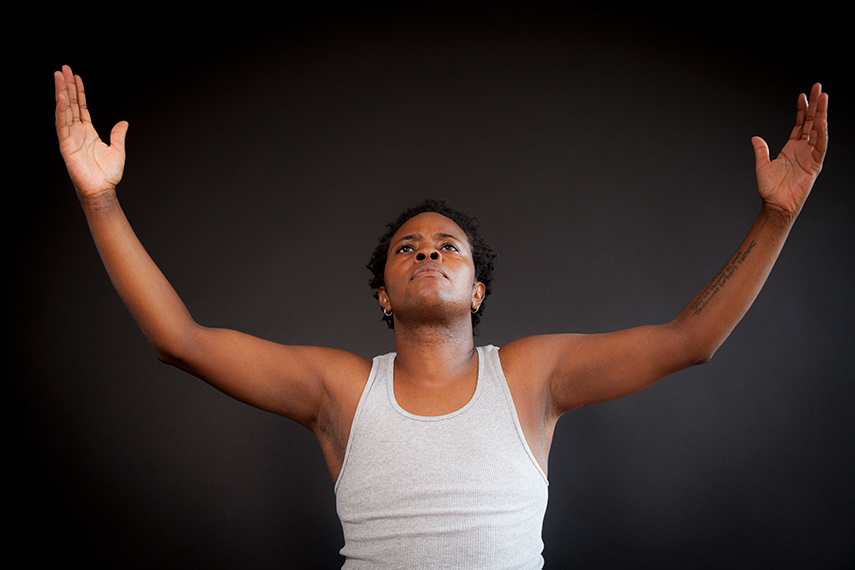 Maisha Yearwood '94 is an award-winning Harlem-based playwright and screenwriter. She teaches at Hofstra University.
Why did you choose Sarah Lawrence?
I met a Sarah Lawrence woman at the end of my college freshman year at my high school's following-year graduation party. We kissed and I fell in love. My first girlfriend! We were together for most of the first semester of sophomore year. I visited her on campus numerous times and I liked the school. It was much more progressive than Connecticut College, the school I was at. She broke up with me in early November and I pined for her. My first heartbreak. To win her back, I decided to transfer to Sarah Lawrence and I got in! I got to campus and she wasn't there; she was spending her junior away.
In the end I got a new SLC girlfriend and was pleased to be spending the year at such a progressive school with such a wonderful young woman. I went to Sarah Lawrence to be in an environment that would be supportive of my coming OUT. I moved on the campus in August and came out of the closet to my family during Thanksgiving break. Life was wonderful from there on.
Did you have a favorite class?
My favorite class was Clit Lit, a lesbian English class taught by a lesbian, Liz, who introduced us to classic lesbian literature like Stone Butch Blues, The Well of Loneliness, Audre Lorde writings and poetry. It was a great class! I learned a ton it expanded my mind immensely.
What was your favorite spot on campus?
I didn't have a favorite spot per se but I did enjoy leaving Westlands regularly and watching Elisabeth Röhm '96 with her sparkling blue eyes exit from acting classes. I knew she'd be a star simply because she was engaging without even trying!!!
What's your coming out story?
Keep in mind that my mother named me after a woman that had a crush on her in college.
There are six members of my family. Myself, three siblings, Mom, and Dad. I came out to my mother first. She was in town from L.A. (she worked as a television writer). I came out to her in our dining room and she said I should just take the phone and hit her over the head with it. (She was a comedy writer.) We talked a bit and she ended looking up to the sky talking to God and saying, "I was only kidding."
Came out to my dad and he was chill. Kept saying, "So you're AC/DC." I'd been involved with boys in high school. My siblings didn't care, though my little sister was a bit surprised. In the end, I had the support of my family so I didn't care much about what anyone else thought about me being gay.
What was your favorite part of Reunion 2019?
Dinner with the president was AWESOME and the tree dedication to Alana Devich Cyril '97 was bittersweet but heartfelt and important.