Our Mission
The purpose of the Sarah Lawrence College Alumni Association is to further the intellectual and fiscal vitality of the College, promote its educational philosophy, and encourage continuing interaction and collegiality among alumni, the College, and its past and present faculty and students.
Our Newest Council Members     
The following members were added to the Alumni Council at the annual Alumni Association Meeting on Saturday, June 10, 2023. They will serve for a three-year term from June 2023 to June 2026.
Tracey Bey Johnson '99
Sean Campbell MFA '11
Ann Fountain '05
Halie May MS '18
Slade Roff '12
B Dean Skibinski '96
Members
Leigh Heyman '98—President (2021-2024)
Brookline, MA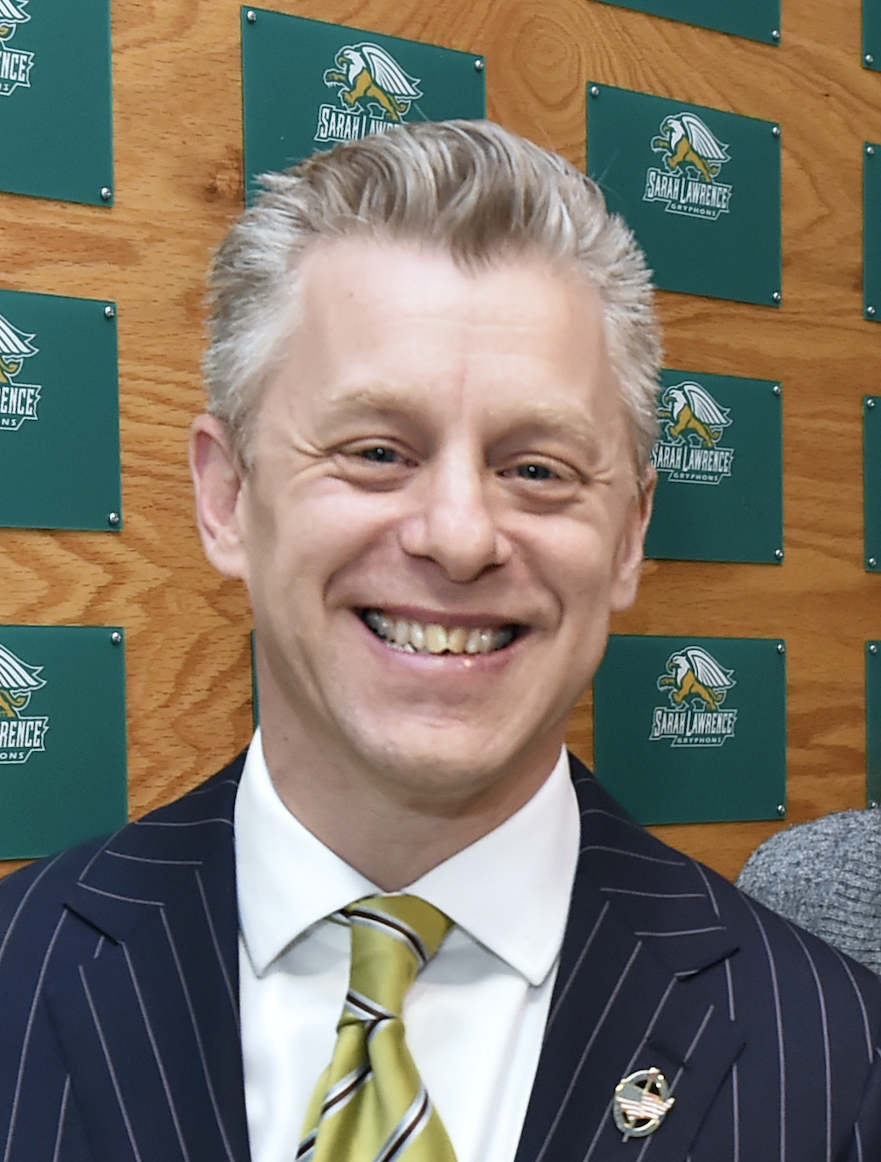 Leigh Heyman '98 studied Philosophy at Sarah Lawrence, an experience that set him up well for a career at the intersection of technology, and civic and political action. He is currently the Chief Technology Officer at Framework Homeownership, a fintech startup building technologies supporting inclusion and access for first-time and first-generation homebuyers. Previously Leigh was a White House Senior Policy Advisor and Technology Director in the Obama Administration, where he was responsible for the development and operations supporting President Obama's digital engagement. Since 2018, Leigh has also served as the Chair of The Fund for Sarah Lawrence. While at Sarah Lawrence, Leigh also joined the rowing team, and continued with the sport after graduation, eventually becoming a member of the U.S. National Team, competing at the World Championships and winning multiple national championships. In 2019 Leigh was inducted into the SLC Sports Hall Of Fame. In addition to his SLC degree, Leigh holds an MBA from MIT Sloan School of Management. He currently lives in Brookline, MA with his wife, daughter, and cat.
Khaliah Williams '02—Vice President (2021-2024)
Baltimore, MD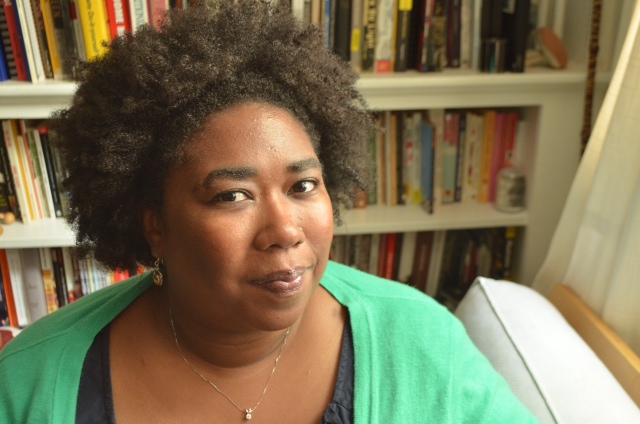 Khaliah Williams '02 began her career in college admissions and counseling as a Sarah Lawrence tour guide and senior interviewer in the Office of Admission. After graduation she joined the office as an Admission Counselor and later as the Director of Multicultural Recruitment. She received her MFA in Fiction Writing from the Iowa Writers' Workshop and has published her short stories and nonfiction at the Hawaii Women's Journal, Frontier Psychiatrist, Buzzfeed Book Country, Day One, American Short Fiction and Day One Year One Best New Stories & Poems 2014. She is also a fellow at the Kimbilio Center for African American Fiction. While at Sarah Lawrence Khaliah studied Italian, Literature, and Film History and credits Judy Serafini-Sauli, Bill Park, and Cristina Anzilotti for shaping her SLC experience. She is currently a college counselor at the Berkeley Carroll School and a Fiction Writing instructor at the Sackett Street Writers' Workshop.
Myles Lewis Alexander '10—Member at Large (2021-2024)
Pasadena, CA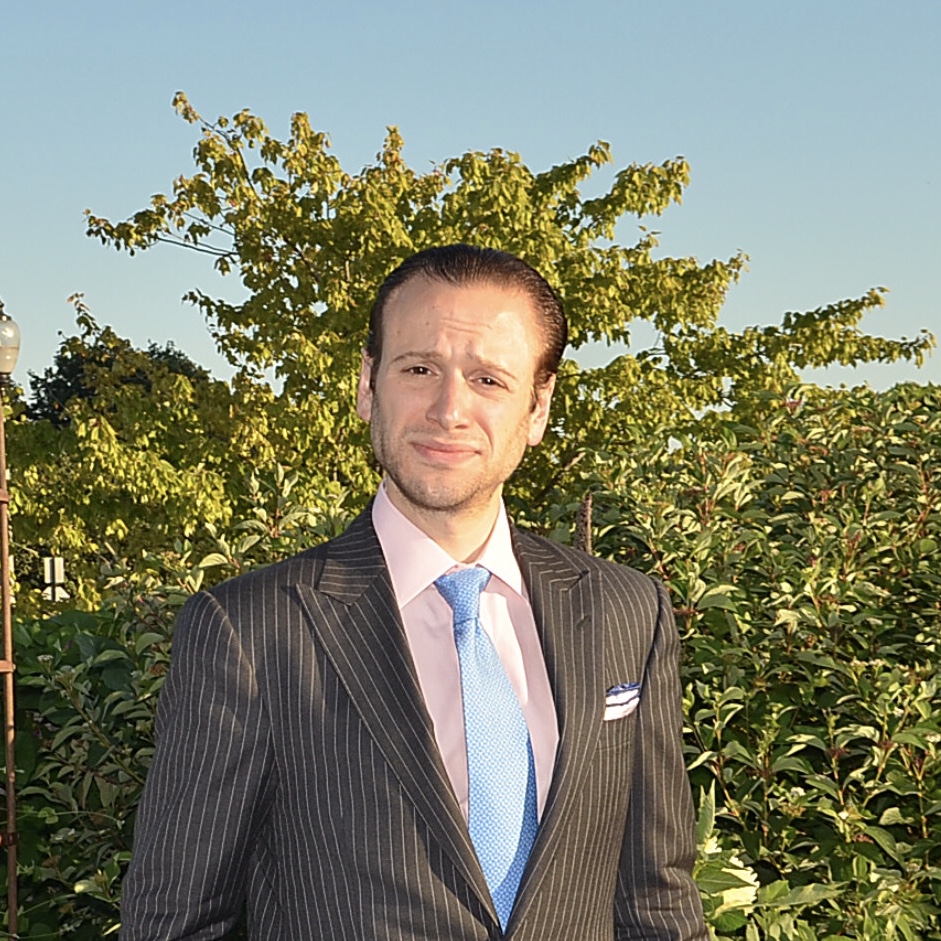 Myles Lewis Alexander '10 studied Economics with a concentration in the financial markets while at Sarah Lawrence College. His third and fourth year conference work on the 2008 Credit Crunch and Islamic financial products landed him a job as an Associate at Zeus Capital Advisors, a boutique financial services firm in Chicago, IL. After ZCA was sold to Northern Trust, he went to work at an options house, TradeMonster, and focused on technology and financial contracts. After a stint there Myles left the finance community to pursue a dream and race triathlons at a professional level earning All-American status three times, was crowned NYC Elite Champion, represented Team USA at the World Championships and Pan America Cup, and retired as world and multiple course record holder. He was then recruited by The Walsh Group where he put his knowledge of financial products back to work where he eventually championed their Leased Back Financial Design and Event Remediation Program. Alexander then joined Far Point Global as a Partner, and now serves as Managing Partner where they invest in firms, financial markets, and real estate. In addition to his work at the firm, he also serves on the board of BGW Zhu Holdings as acting Global General Manager and Vice President of US Sales and Acquisitions. He is an active member of the arts community in Chicago and Los Angeles and sits on the junior boards of the Chicago Symphony Orchestra and The Art Institute of Chicago. He currently lives in Pasadena, CA with his wife, daughter, and dog.
Manuela Barreneche '14—Member at Large (2021-2024)
Chicago, IL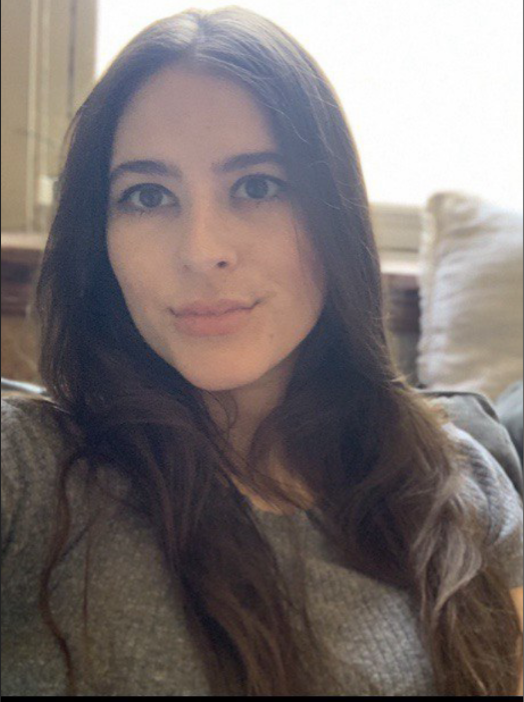 Manuela Barreneche  '14 graduated from Sarah Lawrence College in 2014. Granted DACA while a student, she attended every recruitment event to ensure that she had a job once she graduated. Applying for jobs she had experience in and was qualified for, it never occurred to her she could enter the tech or corporate world. At one of these recruitment fairs, an unexpected cancellation and some good luck led her to Morningstar, a financial software company. The company was looking for people who thought a certain way and would teach them about finance and tech. Manuelaworked at Morningstar for close to 2 and 1/2 years before being recruited to join Sagence, a management consulting firm where for 3 years, she helped CTOs with data strategy. This job helped catapulted her career to the next level! Currently, she is a Technical Product Manager II at Expedia for the Resiliency and Environment team working with all the developer teams within Expedia Partner Solutions. Manuela, passionate about bringing tech accessibility to those most marginalized in our communities, founded LatinasWhoCode.
Tracey Bey Johnson '99—Member at Large (2023-2026)
Montclair, NJ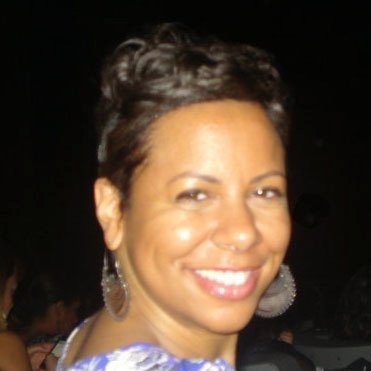 Sean Campbell MFA '11—Member at Large (2023-2026)
New York, NY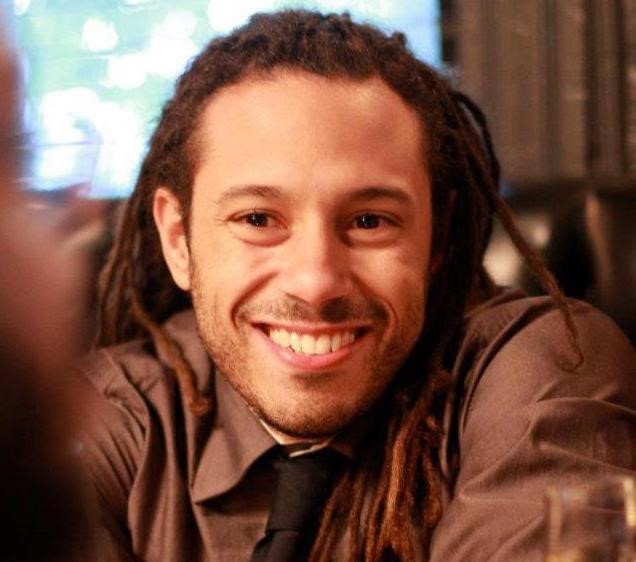 Sean Campbell's stories focus at the intersection of social justice, race, and public health. His articles have prompted action from members of Congress, change in the CDC, and contributed to changing Twitter's policy, among other forms of impact. His investigations have covered topics ranging from racism and discrimination in Doctors Without Borders, to disproportionate federal sentences for George Floyd protesters, to children being shot in Flint, Michigan, to nursing home deaths during the COVID-19 pandemic. His pieces on disproportionate gunshot death rates in New York City sparked conversations about hospital trauma care, promises for action from local politicians, and discussion within the data journalism community on combining gun violence and health reporting. Jamaica Hospital Medical Center, the facility at the center of that investigation, launched a new trauma wing this year. His interrogation of the "Craigslist" of gun sales formed the basis for a lawsuit against Armlist.com, and his pandemic reporting has spurred legislation by state lawmakers. Sean's story on the Black Lives Matter Global Network Foundation's finances was one of the lead features for New York magazine's "Ten Years Since Trayvon" issue, which was honored with a 2023 National Magazine Award. He's received the 2021 Excellence in Journalism Award by the North Carolina Advocates for Justice, the 2020 Les Payne Award for Coverage on Communities of Color from the Society of Professional Journalists' Deadline Club, and a Sidney Award from the Hillman Foundation, among other recognitions. His feature work has been published by Rolling Stone, ProPublica, and Insider, among other outlets. He's also published short stories with the Bellevue Literary Review and Hayden's Ferry Review.
He is an adjunct assistant professor in the Columbia Graduate School of Journalism and holds a bachelor of science in aerospace engineering from the University of Florida, a master of fine arts in writing from Sarah Lawrence College, and a master of science degree from Columbia Journalism School.
Andrea Fono '86—Member at Large (2021-2024)
San Francisco, CA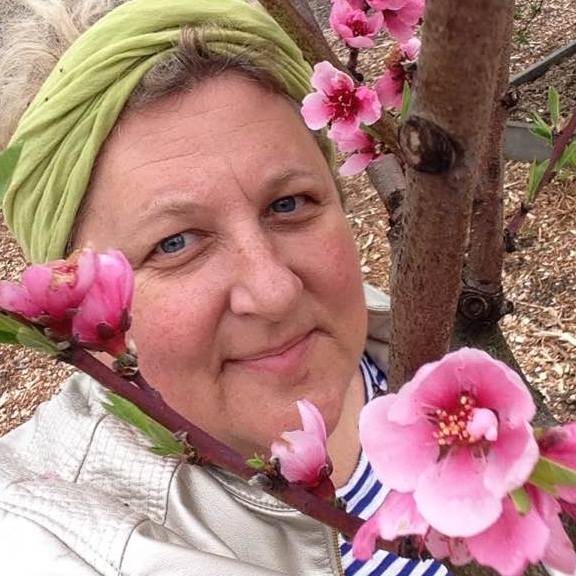 Andrea Fono's passion for life is expressed through laughter and paintings which are collected around the world. Her art is an exploration of what "love looks like." In 2008, she founded Global Coloring; Painting for Peace in which more than 1200 people in Europe, Africa and Ecuador have participated as a community art celebration. Fono and her husband Frank, a native Fijian, have co-founded the Fiji Reads Project, contributing art supplies and thousands of children's books to schools in Fiji. Her joy is mentoring artist's hearts. A television segment she wrote on "inspiration" was nominated for an Emmy Award.
Ann Fountain '05—Member at Large (2023-2026)
Atlanta, Georgia
Ann Fountain '05 (they/them) became an unexpected "Sarah Lawrence evangelist" during their time at SLC, where they studied literature & writing, anthropology & sociology, and art history and theory, while also working in the admission office, becoming captain of the crew team, serving as a resident advisor, and participating in student government. After gra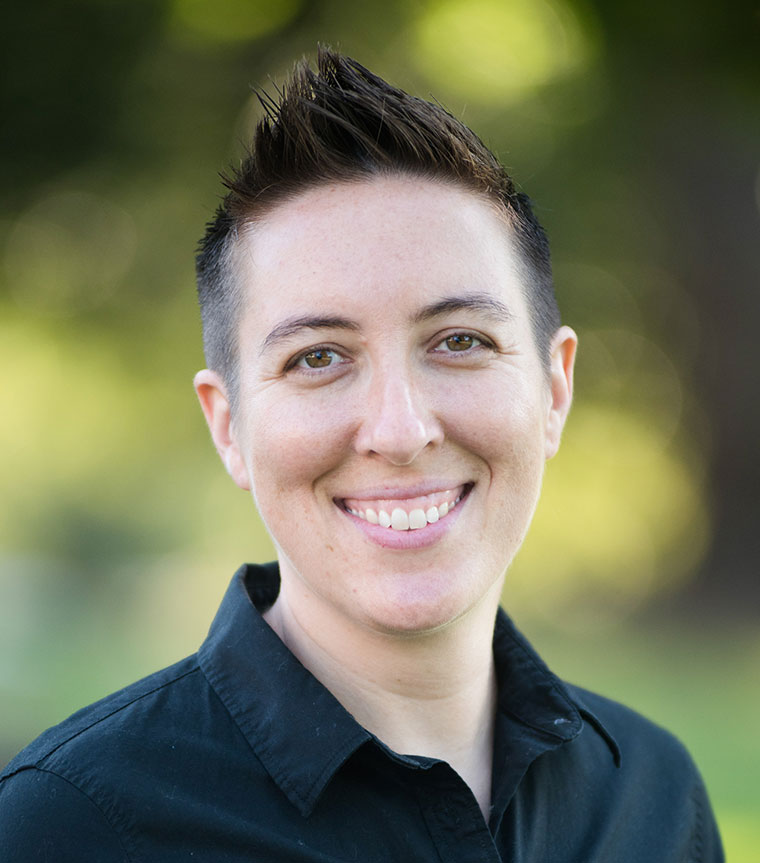 duating, they stayed at SLC for several years as an admission counselor and crew coach before moving on to roles at Bennington College in Vermont and Saint Edward's School, a K12 independent school in Florida. Today, they work as a college counselor at The Galloway School, a progressive K12 school in Atlanta, Georgia – an environment that shares many commonalities with SLC, from its strengths in the creative and performing arts to the significant amount of trust, freedom, and agency it gives to students in their educational pursuits. Ann is passionate about helping define their paths to, through, and beyond high school.
Ann lives in Atlanta with their spouse, Alison Keohane '05, and their two energetic, video-game-loving nine-year-old sons. Ann serves on the Alumni Council to help SLC sustain and grow its unique mission, vision, and pedagogy. 
Soledad Fox Maura '90—Member at Large (2022-2025)
Williamstown, MA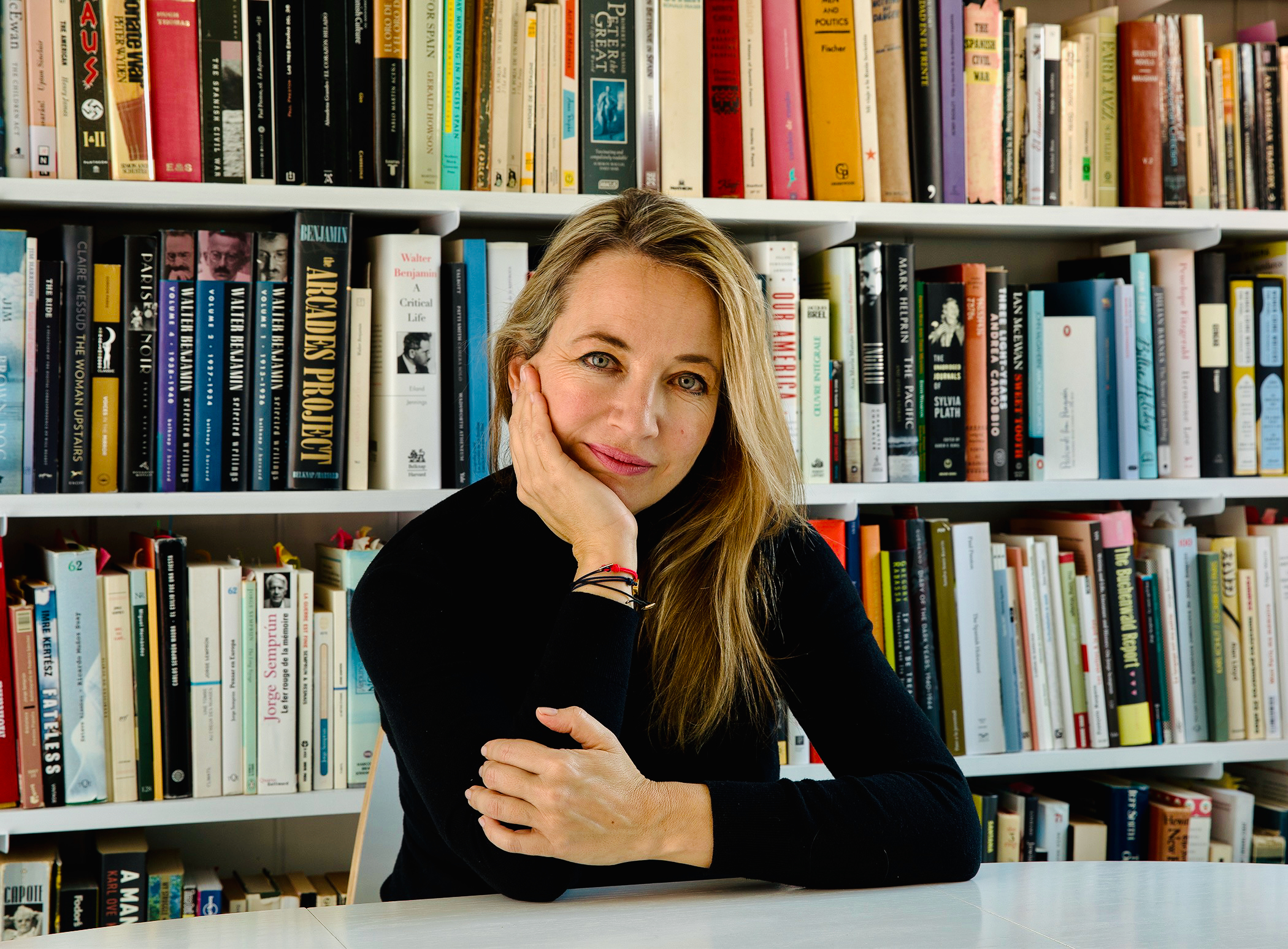 Soledad Fox Maura is V-Nee Yeh '81 Chair in Spanish and Comparative Literature at Williams College. She has a a B.A. from Sarah Lawrence College and an MPhil and PhD in Comparative Literature from the Graduate Center of the City University of New York. She is a scholar who has also written about women, politics, and literature for El Mundo, El País, La Revista de Libros, and Lit Hub, including an op-ed in El País was an op-ed on the role of women in President Biden's successful presidential campaign.
Her work has focused on Spanish and French literature and history, biography, exile, particularly Spanish exiles in France and Mexico, the Spanish Civil War, and life-writing in its broadest sense. Her revised doctoral dissertation on the influence of Cervantes on Flaubert was published by Sussex Academic Press (UK) in 2008. The Spanish translation was released in 2021 by the Editorial Renacimiento (Spain). Her first biography, of Constancia de la Mora, one of the most important female figures in the Spanish Civil War, was also published by Sussex Academic Press and Editorial Renacimiento. 
Soledad spent five years researching and writing her biography of Jorge Semprún which was published by Penguin Random House (Spain) in 2016, Flammarion, Grandes Biographies (France) in 2017, Arcade (USA) in 2018, and Sussex Academic Press in 2018. This biography was excerpted in Salon.com and was internationally reviewed in numerous publications, including: The Wall Street Journal, the Times Literary Supplement, Le Monde, La Vanguardia, Marianne, and many more. In 2019 The Wall Street Journal listed it as one of the "top five literary lives".
In France, she presented the book at the Instituto Cervantes Paris with Semprún's nephew, historian Jean-Marie Soutou and the then Cervantes Director Juan Manuel Bonet. She was interviewed by Pierre-Edouard Deldique for RFI. She was also featured on RFI's Spanish Language program "El Invitado", and on the Radio de La Communauté Juive. In New York the US edition was presented at Albertine.
Her first novel, Madrid Again, was published by Arcade in November 2020. It was a WAMC Radio Fall Pick, and the release was featured in profiles of the author in Vanity Fair Spain and The Berkshire Eagle. She presented Madrid Again at the Oxford Center for Life Writing at Wolfson College, Oxford University, the Silver Unicorn Bookstore (USA) and at the Desperate Literature Bookstore in Madrid. 
In 2021 and 2022 she edited and prologued two books of recovered women authors in collaboration with Editorial Renacimiento in Spain. The first volume in this series, Mi Cárcel (My Prison) by Isabel Alvarez de Toledo, is the autobiography of a Spanish aristocrat who was imprisoned for her anti-Franco activities. A best-seller in 1972 when it was published in the United States by Harper & Row, this is the first time it has been published in Spain. The second volume is Tiempo de llorar: Obra reunida the collected work of María Luisa Elío, an exiled Spanish-Mexican author, screenwriter, and actress.
Melanie Hood-Wilson '93, MSEd '94—Member at Large (2022-2025)
Baltimore, MD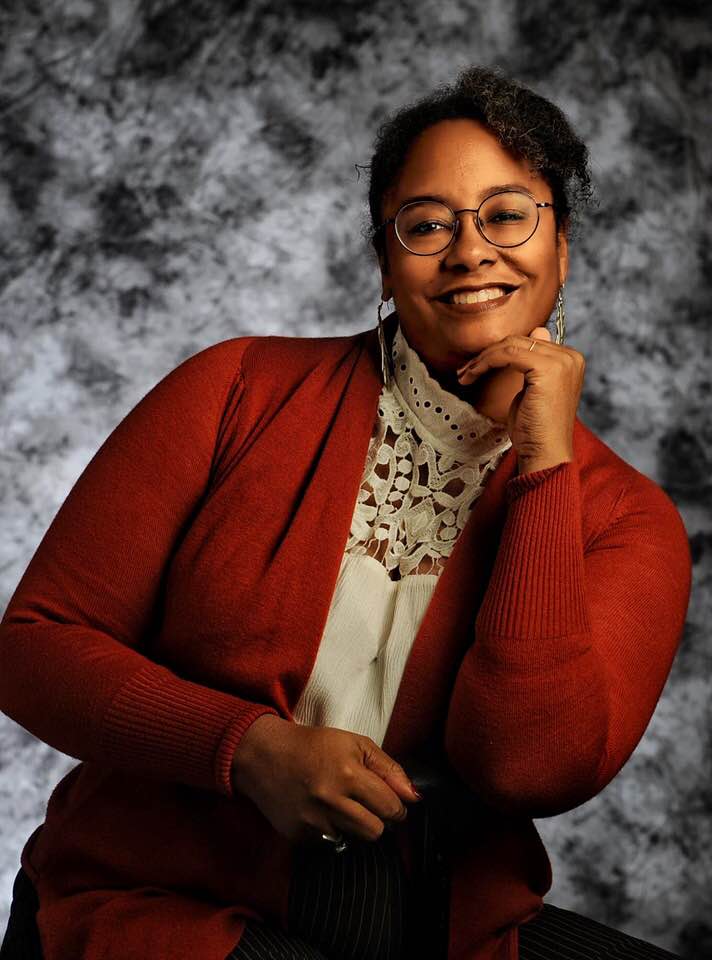 After receiving her BA in '93 and MSEd in '94 from SLC, Melanie returned to her native Baltimore to teach middle school. In 2001, she was hired to lead the Single Step Program at the Community College of Baltimore County, developing new career certifications and courses for individuals with disabilities, developing training  partnerships with state and local government, and supervising and coaching teachers.  During her tenure, Single Step grew from eight students to over 300.  Melanie and her program were honored with  five local and statewide awards between 2012 and 2016. She left CCBC in February 2019 to start her own education consulting company.
Between 2004 and 2012, Melanie was a founder and board president of Patterson Park Public Charter School in Baltimore, chair of the Parent and Community Advisory Board for Baltimore's school system, and member of Baltimore's New and Charter School Advisory Board. As part of a small team, she attended the Public Education Leadership Project at the Harvard Business School drafting recommendations Common Core transition in Baltimore. She currently serves on the board of the Fund for Educational Excellence.
Sarah Blanche Klein '20—Member at Large (2020-2023)
Locust, NJ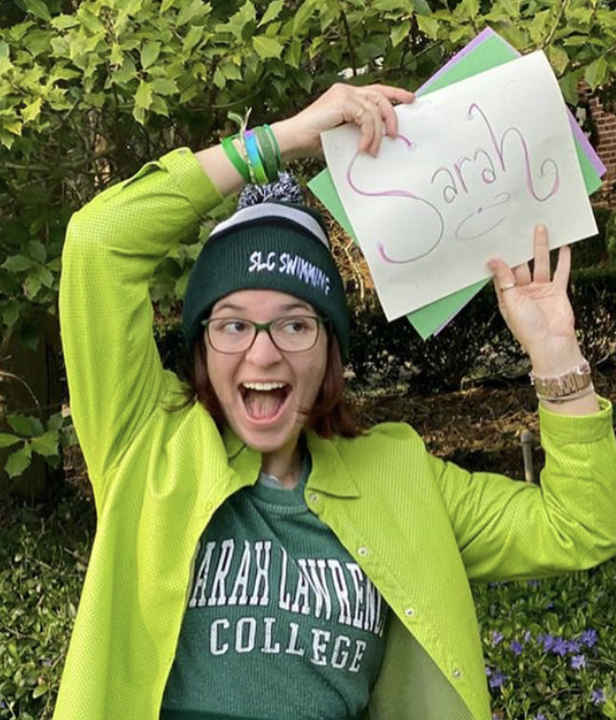 Sarah Blanche Klein '20 is all about sharing happiness with the world in every way! On the job as an Assistant Buyer at Bloomingdales, through continuous volunteer efforts, and with general day-to-day-non-stop-action… this alum is determined to strengthen and illuminate her community! Sarah's SLC academics covered global inequalities, public policy, marketing, and philanthropy. Her extracurriculars let her passions shine. Some highlights included student government, The Fund for SLC, admissions, athletics, and freelance mascotting (sshhhh! don't tell anyone). Sarah has loved playing her part on the regional events subcommittee with the association and wants to give a special shoutout to everyones' efforts on Reunion 2022! What's next? She's all ears to make it happen!
Alex Leff '00—Member at Large (2021-2024)
Washington, DC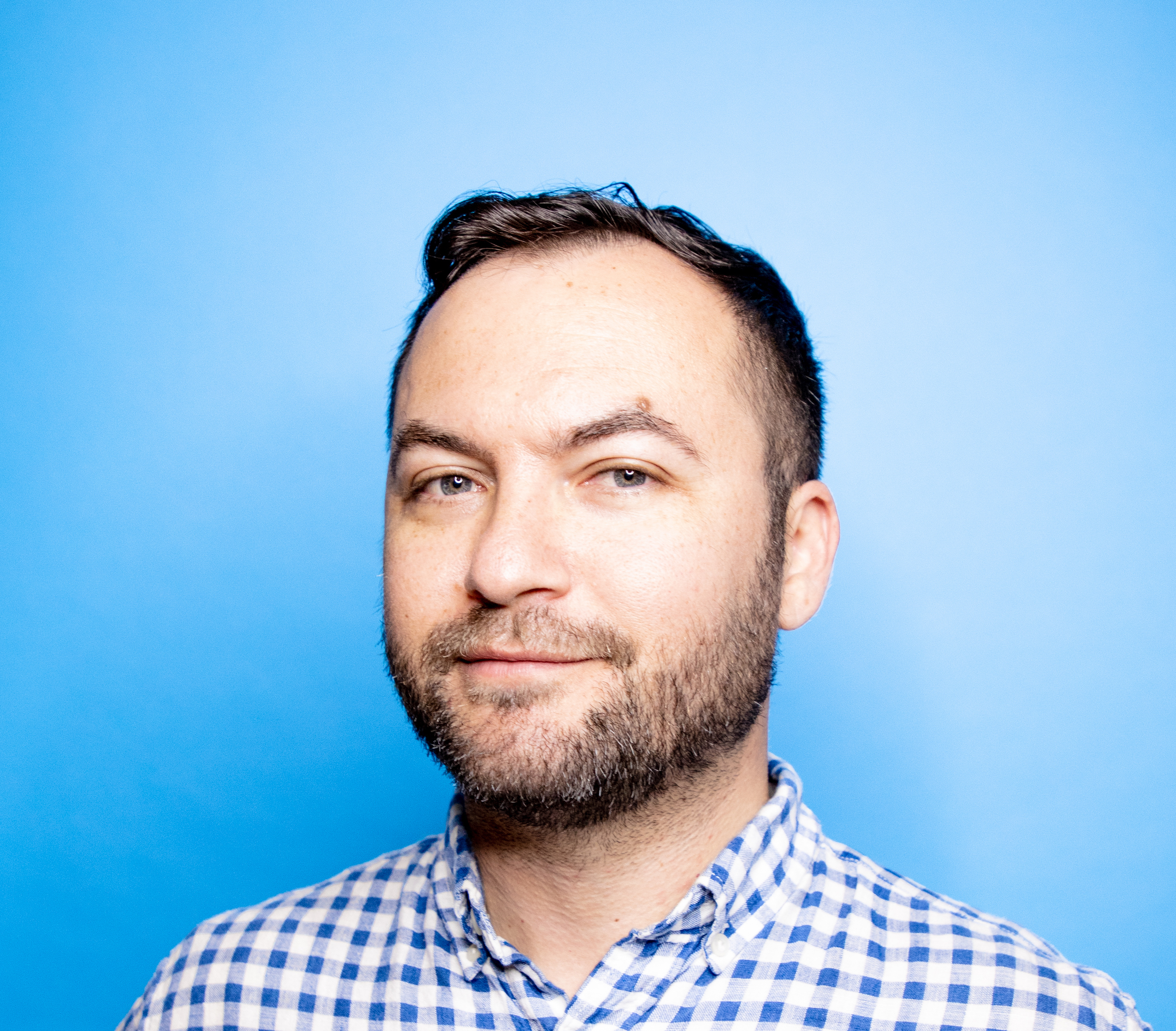 Alex Leff '00, born and raised in Brooklyn, NY, is a digital editor on the international desk at NPR in Washington, D.C. After completinghis BA at Sarah Lawrence College in 2000 (largely in social sciences, but with many arts and music courses in between), he moved to Barcelona, where he taught English, resumed studying piano and choir singing as he had done at SLC — this time performing with a Catalan chorus in centuries-old churches. While in Europe he eventually discovered his passion: international journalism. He completed a master's in journalism taught at the University of Barcelona in conjunction with Columbia University, and became a reporter at a local newspaper. He soon relocated to San José, Costa Rica, where he edited stories at The Tico Times newspaper and went on to report for Reuters, GlobalPost and other publications. There he also met his future wife, Jessica Webb, an environmental conservation professional. The two finally moved back to the U.S. in 2012, first to Boston for a few years, and now in Washington, where they live in a little old rowhouse and recently adopted a rescue dog from Puerto Rico.
Ouida Maedel '06—Member at Large (2021-2024)
Washington, DC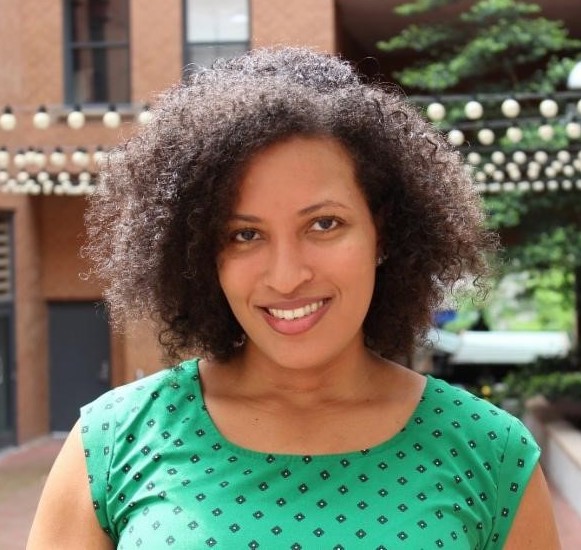 Ouida Maedel '06 has served as a Theater and Musical Theater Specialist at the NationalEndowment for the Arts since 2018, where she manages a diverse portfolio of applicants and grantees seeking funding for arts projects across all 50 states and the U.S. territories.
Previously, she was the Grants Manager at Woolly Mammoth Theatre Company in Washington, DC.  In that capacity, she leveraged more than a decade of experience in theatre performance and production to maximize efficiency and collaboration in institutional fundraising efforts and special project management including Woolly's participation in the Doris Duke Charitable Foundation's Adaptive Capacity program, the Wallace Foundation's Building Audiences for Sustainability initiative, and the Weissberg Foundation's Fund for Diversity in Theater.  While at Woolly Mammoth, Ouida also served as an inaugural co-chair of the theatre's Equity, Diversity, and Inclusion Working Group. 
Prior to her work at Woolly Mammoth, Ouida led artistic producing efforts for Dance Exchange in Takoma Park, MD as Partnerships and Production Manager. Notable projects under her supervision were How to Lose a Mountain which included a 500-mile hike and community engagement tour from Washington, DC to West Virginia and culminated in an award-winning National Performance Network commission for the stage, and Bricks & Bones, a multi-site performance series developed in partnership with Dallas Faces Race. She has also worked with New York City based organizations Move This World, 13th Street Repertory Company, and NYU Tisch's Lee Strasberg Lee Strasberg Theatre & Film Institute where she was a Stage Manager in Residence, among others.
Ouida has served as a mentor for early-career stage managers through USITT's Stage Management Mentor Project, and Theatre Communications Group, the national service organization for the American theatre, named her a Rising Leader of Color in 2016. She holds a BA from Sarah Lawrence College, and an MA in International Communication and Arts Management from American University, where she was a recipient of the Dean's Award in the School of International Service. 
Vrinda Manglik '08—Member at Large (2021-2024)
San Francisco Bay Area, CA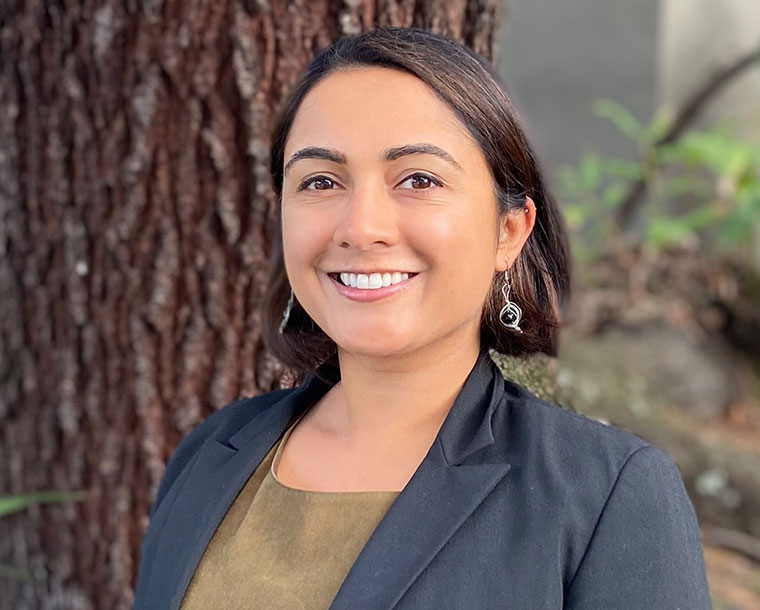 Since graduating from SLC in 2008, Vrinda Manglik '08 has spent over a decade working in non-profits and foundations including the Pisces Foundation, Sierra Club, Environmental Law Institute, Natural Resources Defense Council, and as a field organizer on Obama's 2012 re-election campaign and as a Storyteller at Google. She currently works as a portfolio manager at Growald Climate Fund, and serves on the boards of Corporate Accountability and Earthworks.

Vrinda is passionate about climate change and holds a master's in environmental management from the Yale School of the Environment. She is also an illustrator, loves singing and music, and is grateful for the space a Sarah Lawrence education provides to explore varied interests and passions. Vrinda serves on the board of the non-profit Corporate Accountability, lives in Oakland, CA, and loves connecting with members of the Sarah Lawrence community.
Halie May MS '18—Member at Large (2023-2026)
New York, NY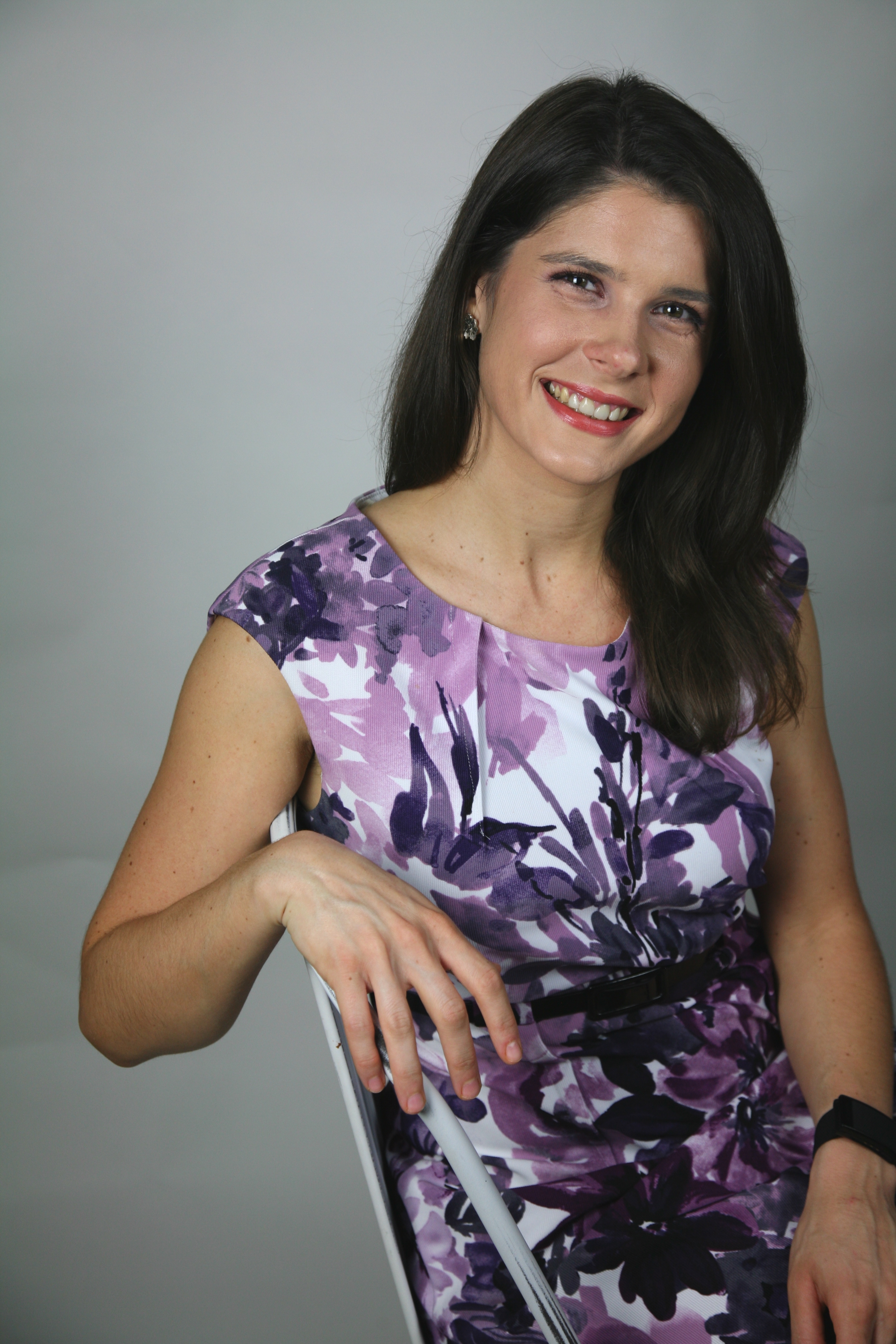 Halie May MS '18 is a graduate of the Joan H. Marks Graduate Program in Human Genetics at Sarah Lawrence College. Upon graduating in 2018, she began working at the Institute for Genomic Medicine at Columbia University Irving Medical Center (CUIMC), where she led research in the areas of rare disease-gene discovery and the genetics of cerebral palsy, publishing her first manuscripts and joining the ranks of faculty in just a couple of years. She left CUIMC to work as a private genetics consultant, and is currently creating direct-to-consumer genetic testing panels at Tomorrow's Health. Halie is Chair of the New York State Genetics Task Force's Public Policy Committee, and leads the efforts in passing New York state's bill for genetic counseling licensure. Halie is committed to increasing access to genetic counselors and conducting research that results in actionable information and transformative healthcare. She is grateful for the widespread alumni-base of the Joan H. Marks Graduate Program, and is proud to be an alumni of the first genetic counseling program in the country!
Tasha Neumeister '99—Member at Large (2021-2024)
Chicago, IL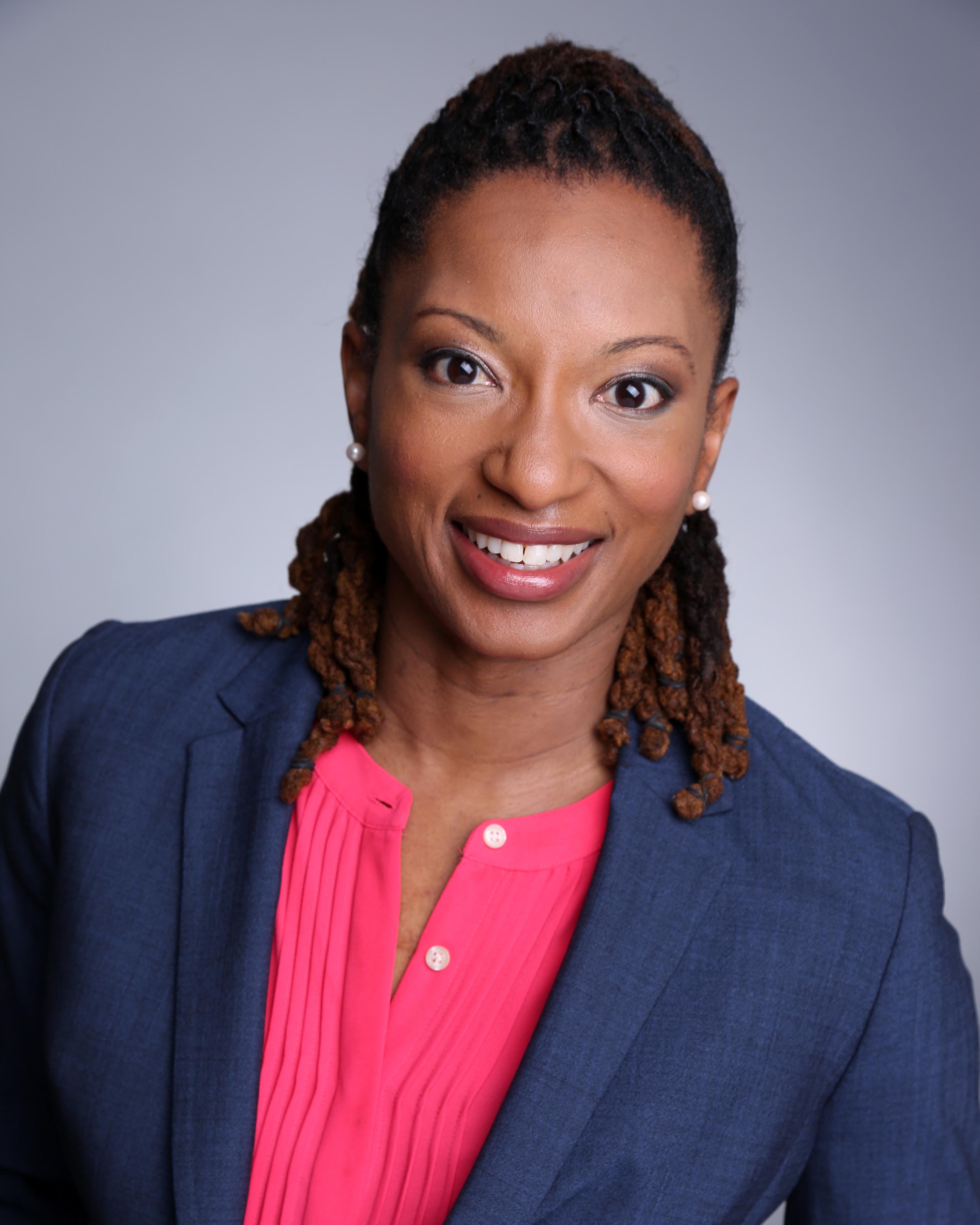 Tasha F. Neumeister '99 focused her studies on developmental psychology, African American literature, and creative writing while at Sarah Lawrence. During her junior year, she participated in the now discontinued Florence program, which had a pivotal influence on her world view and fostered a love of opera and Italian culture.
After graduating, Tasha earned a master's degree in newspaper and online journalism from Syracuse University. She went on to become a multimedia journalist for several NPR affiliates and print media outlets in New York, Cleveland, and Chicago. Covering topics from economics and municipal government to education and politics, a highlight of her journalism career was covering the 2008 presidential election and the ultimate election of President Barack Obama.
Tasha now works in higher education communications and faculty development, having won numerous accolades and serving on the board of PRSA's Counselors to Higher Education. A  native of Los Angeles, Tasha finds herself still adapting to Midwest winters after living in Chicago for more than a decade. In her free time, she spends time fighting for racial equity and inclusivity in K-12 public schools and hanging out and indulging the curiosities with her two little people.
Denne Michele Norris MFA '12—Member at Large (2022-2025)
New York, NY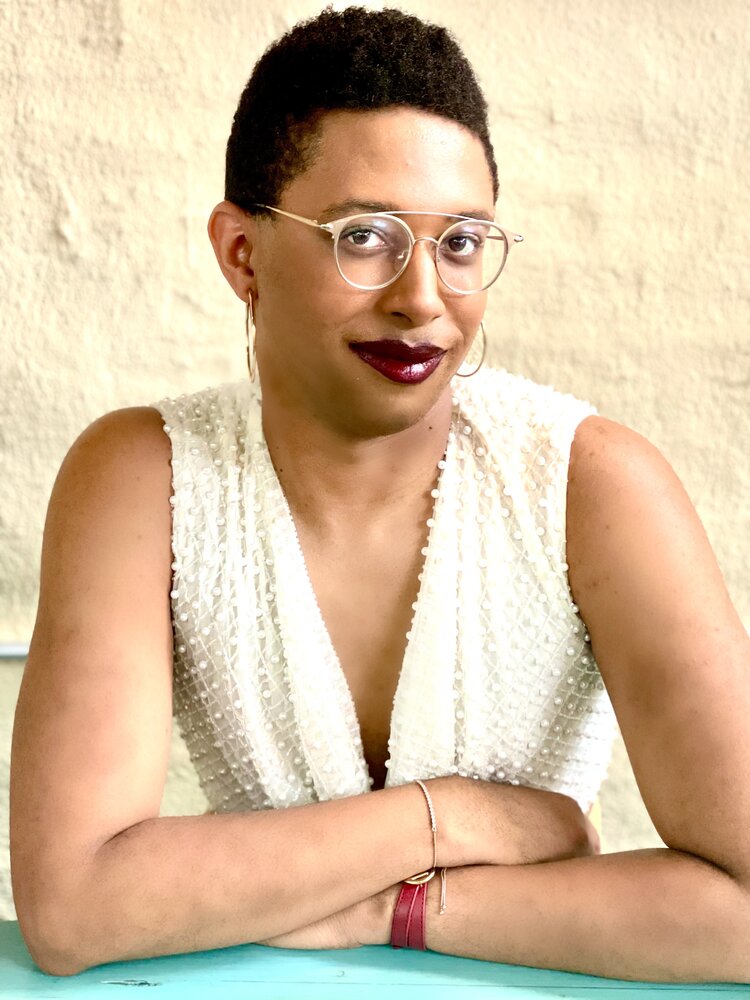 Denne Michele Norris MFA '12 is the editor-in-chief of Electric Literature, winner of the 2022 Whiting Literary Magazine Prize. She is the first Black, openly trans woman to helm a major literary publication. A 2021 Out100 Honoree, her writing has been supported by MacDowell, Tin House, and the Kimbilio Center for African American Fiction, and appears in McSweeney's, American Short Fiction, and ZORA. Her short story Last Rites appears in Everyday People: The Color of Life, an anthology published by Atria Books in 2018, and her story Daddy's Boy appears in the new anthology Forward: 21st Century Flash Fiction. Her fiction has twice been nominated for a Pushcart Prize, and her story Where Every Boy is Known and Loved was a finalist for the 2018 Best Small Fictions Prize. She is a 2019 Peter Taylor Fellow at The Kenyon Review Fiction Workshop. She is the former Fiction Editor for both Apogee Journal and The Rumpus, and is co-host of the critically-acclaimed podcast Food 4 Thot. Her debut novel, When The Harvest Comes, is forthcoming from Random House.
Celia Pilkington '94—Member at Large (2022-2025)
New York, NY
Celia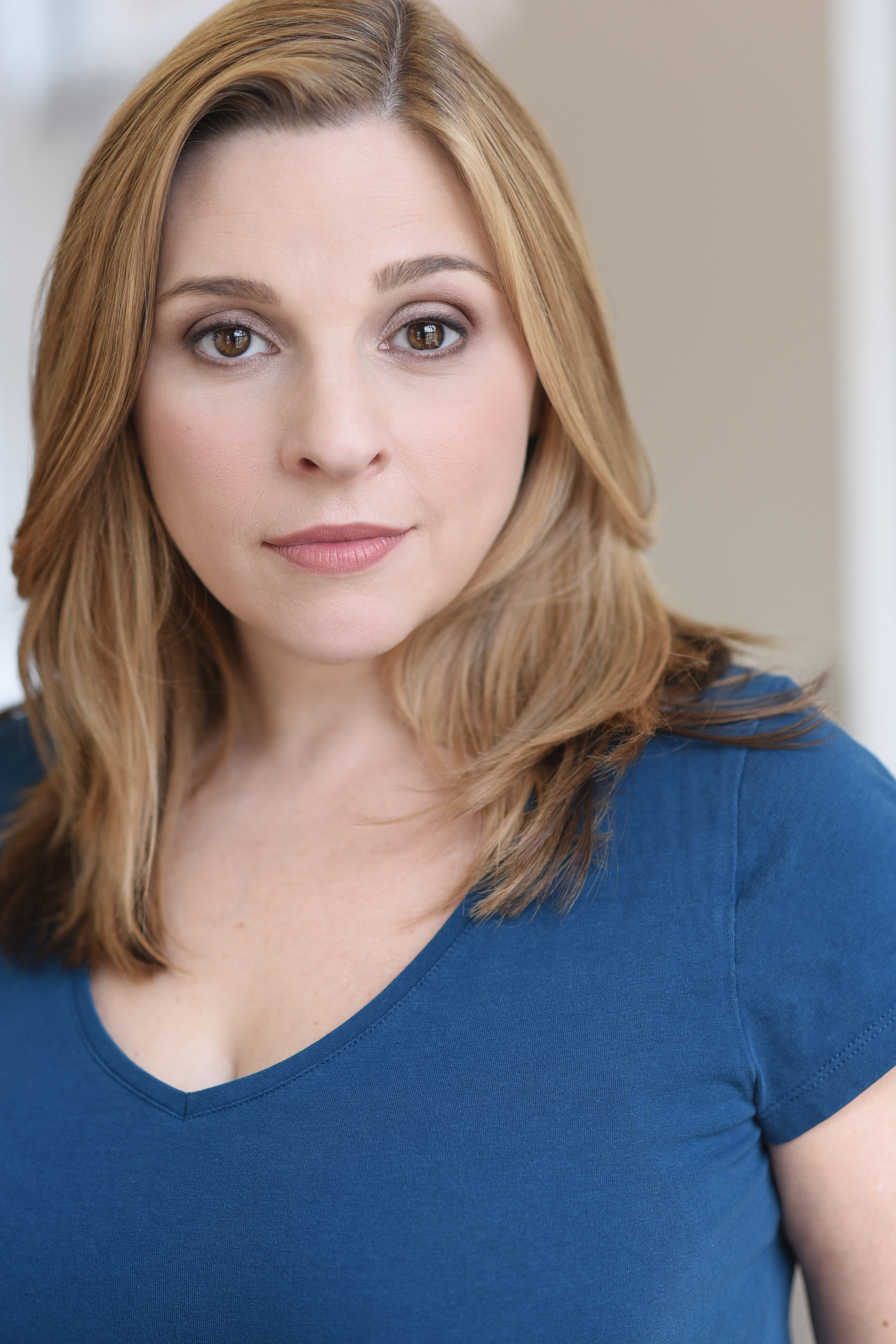 Pilkington '94 studied Theatre at SLC. A member of Actors Equity Association and SAG-AFTRA, she created the production company Studio 28 and has produced original plays Off-Broadway. She has performed in numerous Off-Broadway productions including Aftermath based on the writings of feminist icon Andrea Dwo
rkin. Stuyvesant Town: This is Your Home which was presented at The Signature Theatre, a dramatization of the turbulent formation of Stuyvesant Town. Freed Speech, based on testimony taken from the first public hearings on pornography in which she portrayed Linda Lovelace. Hiroshima, a play with music by Yoko Ono, at Theater for the New City. She has also appeared in numerous television shows and independent films.  
She has served on the Reunion Committee and is currently the the 1994 Class Chair.
Slade Roff '12—Member at Large (2023-2026)
Philadelphia, PA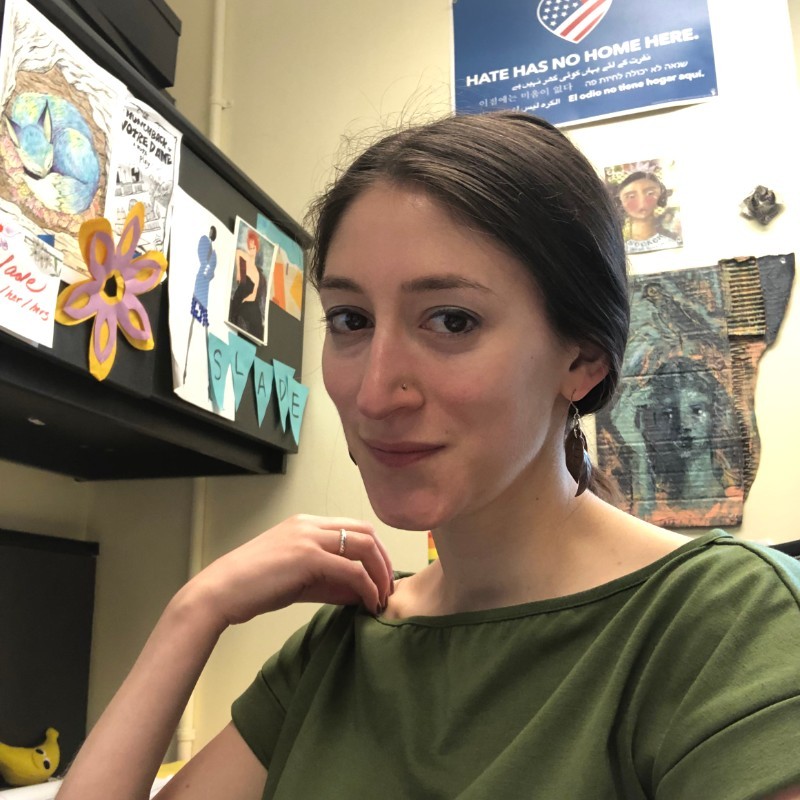 Slade Roff '12 studied social psychology, theater and languages (Spanish and Italian) during her time at Sarah Lawrence. After graduating, Slade moved to Philadelphia where she developed great friendships and even happened to stumble upon her now-husband, Jeff. Slade holds a Master's degree in Social Work (MSW) from The University of Pennsylvania--with a concentration in direct clinical practice. Currently, Slade serves as a mental health counselor at Thomas Jefferson University and has recently entered into private practice. Slade is passionate about working with the emerging adult population and credits her Sarah Lawrence experience for her desire to work with college students. Slade has always recognized the uniqueness of the Sarah Lawrence education, but since working in college/university settings for eight years, Slade has grown a deeper appreciation for the academic freedom Sarah Lawrence provided.
Benjamin J. Salazar, '95, MSEd '96—Member at Large (2022-2025)
Austin, TX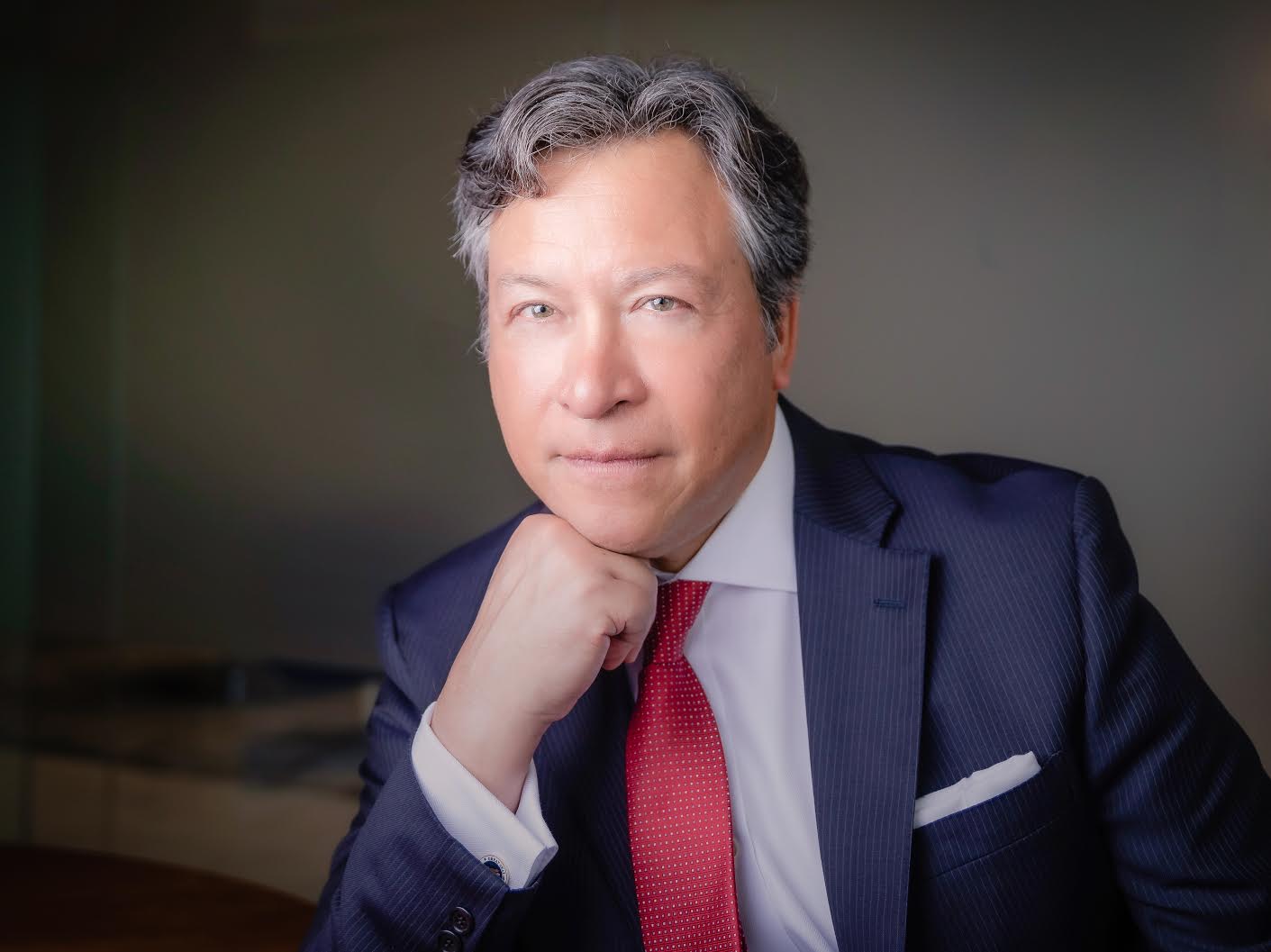 Benjamin J. Salazar, '95, MSEd '96, was mentored at Sarah Lawrence by Sara Wilford, who taught him that not only was there an art to teaching, but also that teaching itself is a lifelong vocation, if the passion remains.  While finishing his undergraduate degree, Benjamin served as a cultural expert for the Organization of American States throughout Latin America on a multi-year economic development initiative that provided technical and sales assistance to indigenous women entrepreneurs working in sustainable materials.  During his graduate studies, he simultaneously directed an arts program in the New York City public schools.  Benjamin's grandparents were California farmworkers, and as the graduate commencement speaker, he remembers the thrill of sharing the podium with Cornel West and publicly having the opportunity to give thanks to his family and to Sarah Lawrence for all their support.
After graduation, Benjamin taught for two years in Westchester public schools before returning to graduate school full-time for his MBA at UNC, Chapel Hill, where he received a full fellowship and was a teaching assistant in economics.  He was a consultant for HP to begin his corporate experience, and later worked for American Express, Citigroup, The Richards Group and BBVA USA in roles that included business development, marketing, strategic planning and commercial lending, where his practice focused on business owners and entrepreneurs. 
He currently lives and works in Austin, TX for the Technology & Life Science division of a bank that provides capital to venture-backed technology startups.  His clients represent many sectors, and all stages of growth from inception to post-IPO.  He also mentors and advises numerous startups in the ecosystem and is active in various investor networks.  He is a gallery teacher for the Blanton Museum of Art and is involved with the Austin Music Foundation's artist development program.  Benjamin has also recently begun fundraising for a nonprofit, The Mexican Coalition, that provides infrastructure, public health, and legal aid programs and opportunities for youth in rural, migrant-sending communities throughout Mexico and Central America.  
B Dean Skibinski '96—Member at Large (2023-2026)
New York, NY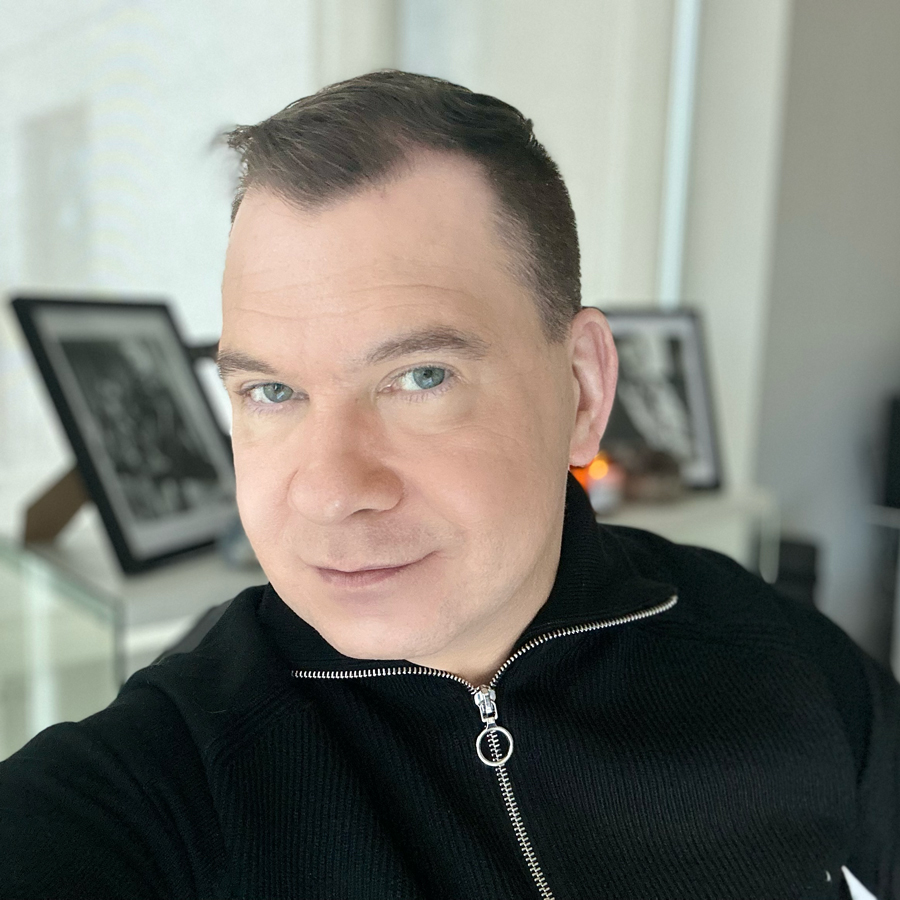 B Dean Skibinski '96 spent his years at Sarah Lawrence immersed in comparative literature, philosophy, and film theory, and fully intended to pursue a Ph.D. in comparative literature before falling unexpectedly into graphic design and the visual arts shortly after graduation. From production designer in the dynamic in-house design studio of a large New York City nonprofit, to sole designer in the Honolulu office of a global risk management firm, to his current role as creative director leading the design teams of a global law firm, Dean has spent years honing the crafts of visual storytelling, design direction, and brand strategizing. And, he credits his experiences at Sarah Lawrence, and his time spent learning from Bella Brodzki, Elfie Raymond, and Gil Perez, with his abilities to do so. Dean is an active member of AIGA the professional association for design, and is a passionate supporter of the arts and letters in New York City and beyond. He lives with his tuxedo cat Zelda (Fitzgerald) in Long Island City, Queens.
Sarah Lawrence holds a very special place in Dean's heart, and he looks forward to engaging with fellow alums, to maintaining the rich, diverse community we share, and to contributing to the future intellectual, creative, and fiscal vitality of this very special College.
Adam Treitler '15—Member at Large (2022-2025)
New York, NY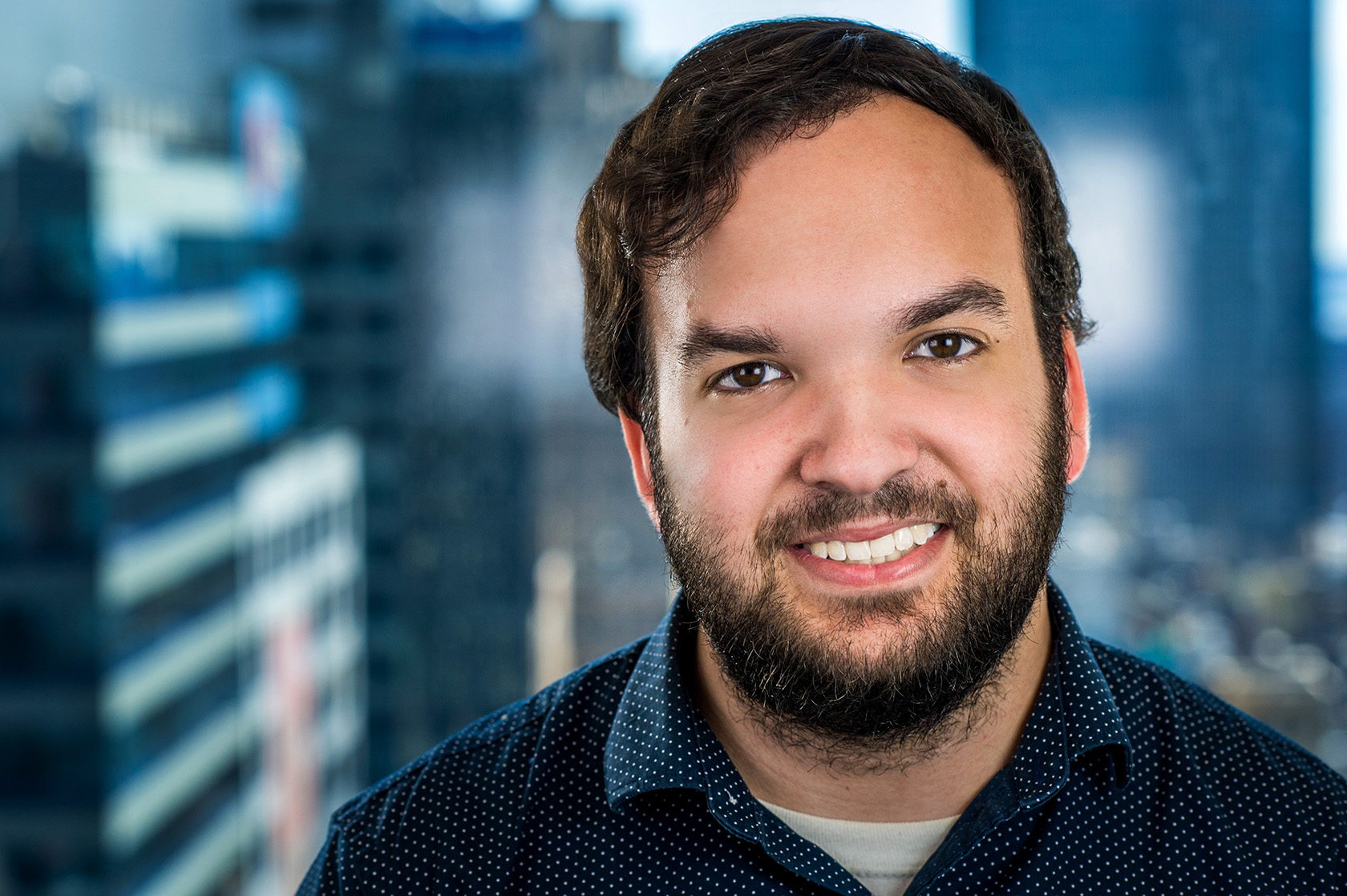 Adam Treitler '15 is a data-driven people advocate with a personal and professional mission to empower workers in the entertainment industry with clarity, compassion, and collaborative technologies. Adam graduated from Sarah Lawrence College in Fall 2014 where he concentrated in Poetry and Film & TV Production. After freelancing in unscripted development at an eOne production company and working part-time at an eco-friendly startup company, Adam landed his first full-time position at Viacom in July 2015. Since then, he has grown from a recruiting assistant into a dynamic Talent Acquisition Operations and Process role. Currently, Adam implements new technologies, redesigns recruiting processes, and delivers insights to business leadership. He is an active member of the NYC HR Analytics community, a frequent partner with Sarah Lawrence's Office of Career Services, and Co-Chair of Viacom's Emerging Leadership group. He lives in Manhattan where he explores new foods and films on a weekly basis.
Emma Tynan '20—Member at Large (2020-2023)
Los Angeles, CA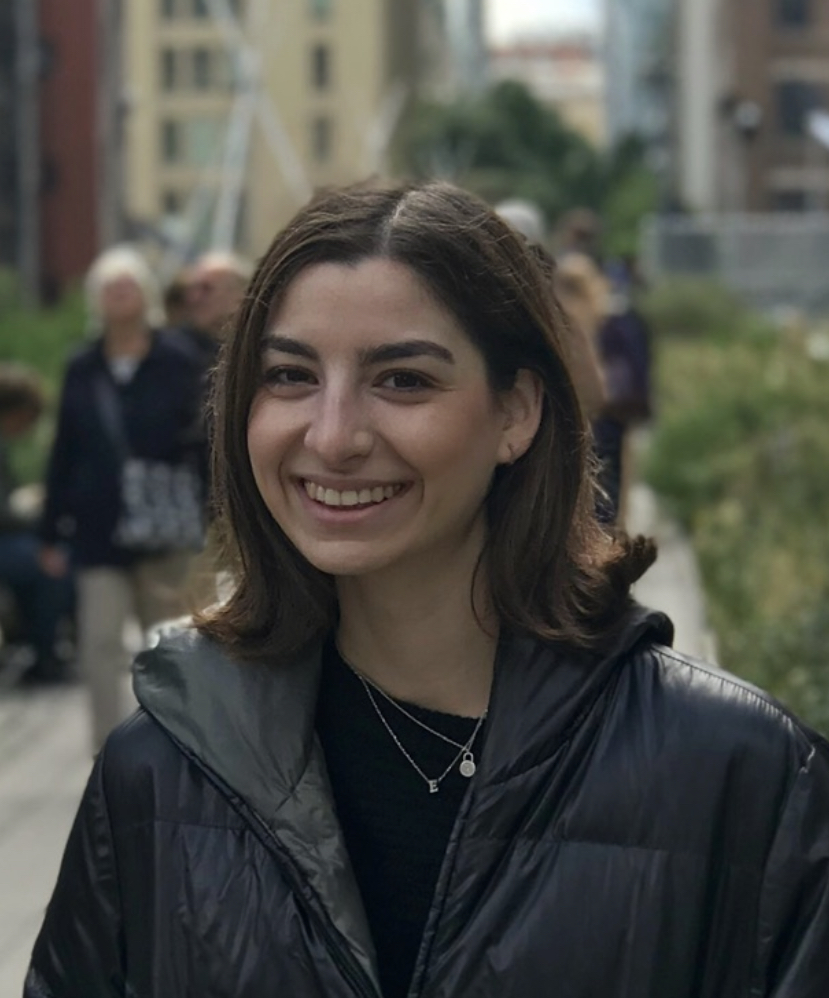 Emma Tynan '20 studied filmmaking, writing, and literature at Sarah Lawrence. Following her graduation, Emma earned a master's degree at USC in entertainment law. Throughout her time at the College, she was an active member of multiple committees such as General Committee and Curriculum Committee. Emma currently works as an assistant talent segment researcher at Late Night with Seth Meyers. She is working toward becoming a talk show or news producer with the goal of creating innovative, comical and progressive content that pushes the boundaries of non-fiction storytelling.
She is beyond grateful for the enchanting academic experience she had at the College where she developed treasured relationships with an extraordinary battalion of professors, staff and peers (you know who you are!). She has two dogs, Woody and Rizzo, and they are the most precious cinnamon rolls on earth.
Natalia Vargas-Caba '18—Member at Large (2022-2025)
New York, NY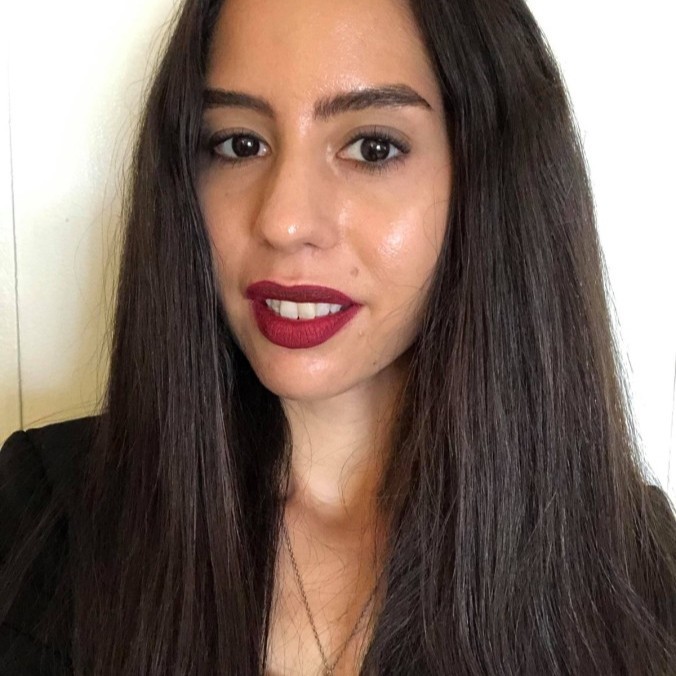 Honorary Council Members
The following alumni are honorary members of the Sarah Lawrence College Alumni Association Council:
Stephanie Cooper '65, MFA '76
Barbara Kolsun '71
Nancie Schnur '74
Estha Weiner '72
Harriet Wohlgemuth '59, MFA '79