Sarah Lawrence has known 11 presidents in its first 90 years. Their words—in off-the-cuff reminiscences, and in more formal statements and reflections—are preserved in the College Archives.
Marion Coats, 1926-1929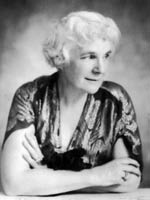 "Certain facts have led us to hesitate, to question, not so much the worth of a university education as it is, but whether there are not other domains…with which the universities do not as yet deal effectively. We are increasingly aware that, rapid as our scientific advance has been..., its failure to discover panaceas for our ethical, religious and social difficulties is conspicuous. We are in need of a new technique—not of fact, but of value—and it is the obligation of the modern university to devise this technique. Its basis will be not the rational and precise thinking characteristic of growth in science, but an establishment of the rules of validity in the realm of appreciation, of aesthetic judgment, of cultivated taste."
Coats had traditional views of women's role in society ("We want to turn out the sort of person you'd like to sit beside at dinner") that were at odds with her progressive approach to women's education.
Constance Warren, 1929-1945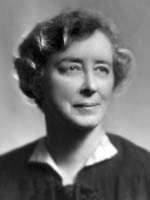 "The Depression came when the College was scarcely on its feet. Many people predicted that such a new college could not survive under the circumstances. I was besieged by publicity experts wanting to be hired to help us recruit students. I said, 'No. Even in the worst depression, there are enough people who can afford an expensive education for their daughters if it is really worth it, so we will concentrate on making it so.' And we did. We had some falling off in applications, but our reputation for good work was spreading through our students to their families and schools, and we kept full during the Depression."
Warren's promotion of an individualized education model and her innovative curriculum structure are still at the core of the Sarah Lawrence philosophy. Her knack for recruiting excellent faculty members and their skills helped establish the College as a serious educational institution.
Harold Taylor, 1945-1959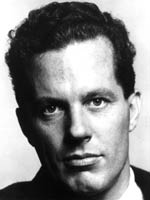 "We cannot preserve the loyalty and political integrity of our students and teachers by congressional investigation. We can only paralyze their will to think independently and to act politically. It is the proper function of boards of trustees to protect the educational system from political control by the Government. If education is conceived as a means of telling students what to think and making sure that they think it, this is the most un-American activity of all."
Inaugurated at age 30, Taylor was—and remains—the youngest president in the College's history. In addition to defending academic freedom during the McCarthy years and establishing the first graduate studies program, Taylor was renowned for remembering the name of every student on campus.
Harrison Tweed, 1959-1960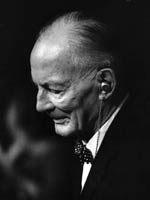 "As I see the educational process [at Sarah Lawrence] today, it follows closely the philosophy enunciated by founder William Van Duzer Lawrence, put into operation by Constance Warren and brilliantly carried forward by Harold Taylor. We are all very well satisfied with it. But to try to stand still is to be sure of sliding back. So, a desire for the further development of our fundamental philosophy and for the experimentation necessary to implement it has resulted in the decision to increase the student body from 400 to 550."
During his brief tenure, longtime trustee Tweed increased the size of the student body to pull Sarah Lawrence out of financial crisis, but managed to preserve the individual philosophy by refusing to enlarge classes or standardize the academic program.
Paul Ward, 1960-1965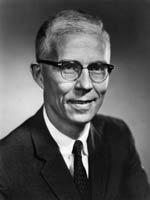 "Indoctrinating, even when in the service of an incontrovertibly 'right' interpretation, prevents the kind of education we want most—the kind of education which enables the student to go on growing in judgment later, in the face of new choices. Good education requires valuing the dispassionate eye for the evidence, which is characteristic of science—and valuing equally the imaginative perceptiveness about human involvements, which is characteristic of the humanities. These standards should help students see more—and see more clearly—on controversial issues, first in their regular studies and then on outside subjects. The academic atmosphere, as a whole, can give substantial support against outside uncertainties and emotional pressures."
Before coming to Sarah Lawrence, Ward taught history to engineering students at the Carnegie Institute of Technology, to people in pre-Communist China and to Pittsburgh high school students.
Esther Raushenbush, 1965-1969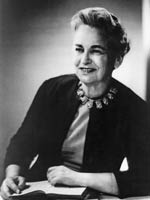 "From the beginning, this was the concern: that education should not be entirely for the purpose of letting students acquire a body of knowledge, which they could then use for their life purposes, or professional purposes, or whatever, and to discipline their minds—but that education should also be concerned with the total growth of the young person at a very dramatic and complicated period of life. It's time-consuming and complicated. This is not psychotherapy; it's education. But it looks upon education as dealing with the whole growth of the individual person."
As a member of the Sarah Lawrence literature faculty (1935-1946 and 1957-1962), dean of the College (1946-57), founder and director of the Center for Continuing Education (1962-1965), and ultimately president, Raushenbush devoted her entire career to her passionate belief in the education of the individual.
Charles DeCarlo, 1969-1981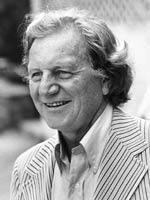 "It has become evident to me how important education is, to guarantee the future will be both technological and humane. I reject the romantic vision that suggests…that technology and science are the villains responsible for today's problems. In addition to the moral imperatives implied by the developing technological future, it seems inevitable that the next several decades will show increasing concern with the aesthetics possible in a technological world. The problems of taste and style...will acquire increasing importance. This must be reflected in the educational system, and Sarah Lawrence should be a leader in this regard."
DeCarlo was an executive at IBM before becoming president, and his business sense played an essential role in stabilizing the College's finances.
Alice Stone Ilchman, 1981-1998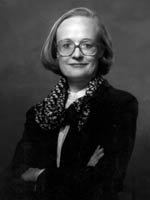 "At the outset, I was skeptical about the large claims made for the distinctive pedagogy, a bit suspicious of words such as 'donnee,' and allergic to the frequent use of 'unique.' But, I soon learned, here was a student body with a sense of commitment and stylish fun, and abounding in creativity, and a faculty who were open, candid and generous.… In my presidency, I did not ever focus on 'fixing up' the educational philosophy or practice. This pedagogy is remarkably supple and, in the main, retains its usefulness across faculty and student generations. The greater task is protecting and raising the funds to support high-quality teaching in intimate settings."
Ilchman oversaw the establishment of buildings dedicated to the sciences and to the phys-ed/athletic programs, ten new faculty chairs, and three overseas programs, while turning the face of the College outward toward an international community of politicians and scholars.
Michele Tolela Myers, 1998-2007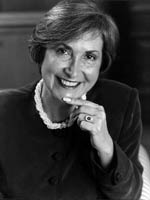 "We have a chance now, if we can build the right sort of dedicated space for the visual arts, to make a bold statement about our dreams of a singular education, a singular pedagogy, and a singular commitment to the visual arts, the performing arts, the literary arts. It will require the cooperation of the entire Sarah Lawrence extended family, including all our friends who believe in this bold, smart and stubborn small college with big dreams. And it will require a broad vision from our faculty, the men and women who will give us the intellectual measure of the undertaking."
Myers's inaugural speech (excerpted above) revealed both her passionate belief in the Sarah Lawrence model and the boldness of her vision for the College, as manifested in the Heimbold Visual Arts Center. Her decision to invest significantly in the institution and its pedagogy, and to work toward the realization of major projects, set a tone of renewed confidence that continued throughout her tenure.
Karen R. Lawrence, 2007-2017
"One of the impressive aspects of SLC tradition is that the individuality so prized here—the emphasis on developing individual capacities that was so important to John Dewey, whose educational philosophy was part of our origin—is allied with a commitment to improving our society and to fostering social justice. The life of the intellect must be celebrated and nurtured, and space provided for dreaming and thinking. But along with it, what I have also seen at Sarah Lawrence is a commitment to contributing to society, to solving problems, to being involved. The ethos here is one of activism. Students take hold of their education, and this extends to outreach and service. At the same time, it is crucial that we provide a bigger tent for students from different backgrounds, with different ideas. Diversity is not a quota system. It is a means of enriching the intellectual and social environment for all and a means of ensuring that people don't think alike, look alike, have the same assumptions, prefer the same things."—Letter to the Sarah Lawrence Community, August 2007
During her tenure as president, Lawrence grew the size and diversity of the student body, significantly increased financial aid, set new records for applications, led the College in joining the NCAA Division III, and spearheaded the most successful fundraising campaign in Sarah Lawrence's history.
Cristle Collins Judd, 2017-Present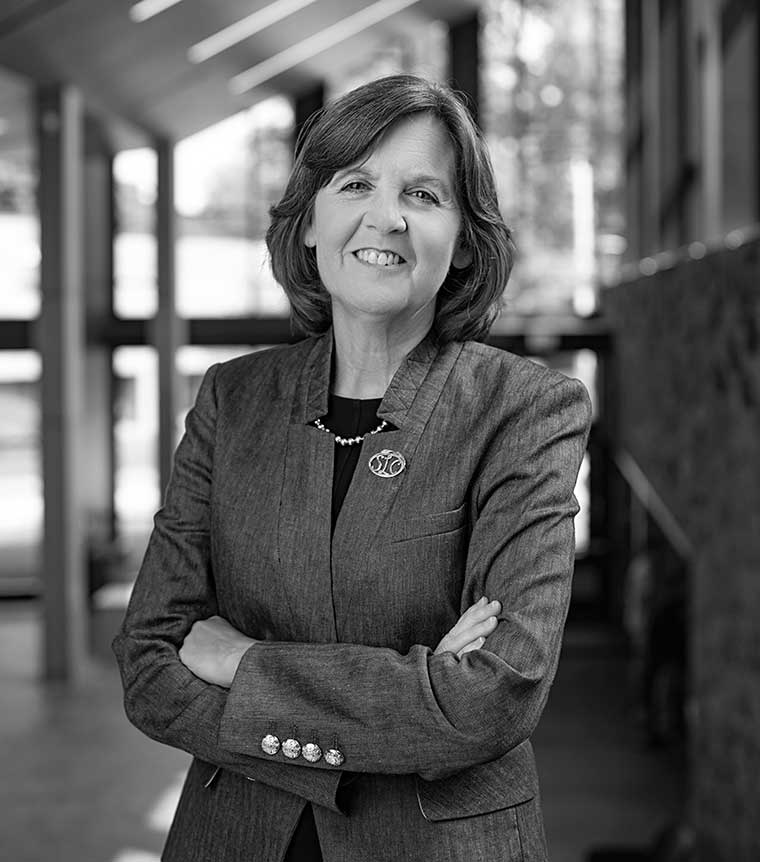 "I have long known about the special qualities of Sarah Lawrence students—their creativity, their intellectual passion, their desire to dig deep, their aspiration to change the world—and the way these qualities are cultivated in one-on-one work with a superb faculty and dedicated staff, preparing students for meaningful lives that make a difference, as so clearly evidenced by the College's alumni. At this moment in history, when our greatest need is for people who can think creatively across a variety of disciplines to imagine bold solutions for complex problems, a Sarah Lawrence education is more important than ever."