Mendieta Exercise
Loosely based off of Ana Mendieta's work, "Body At Sunset" simultaneously explores various physical positions and the inner thoughts of one's mind as the sun descends in the background.
Intersections
A series of pictures of the artist's indoor quarters rotate played alongside the natural and man-made musings of her environment.
A Fruition of Peace
Loosely based off of Tupac Shakur's "The Rose That Grew From The Concrete," this poem articulates a feeling of inner peace and comfort.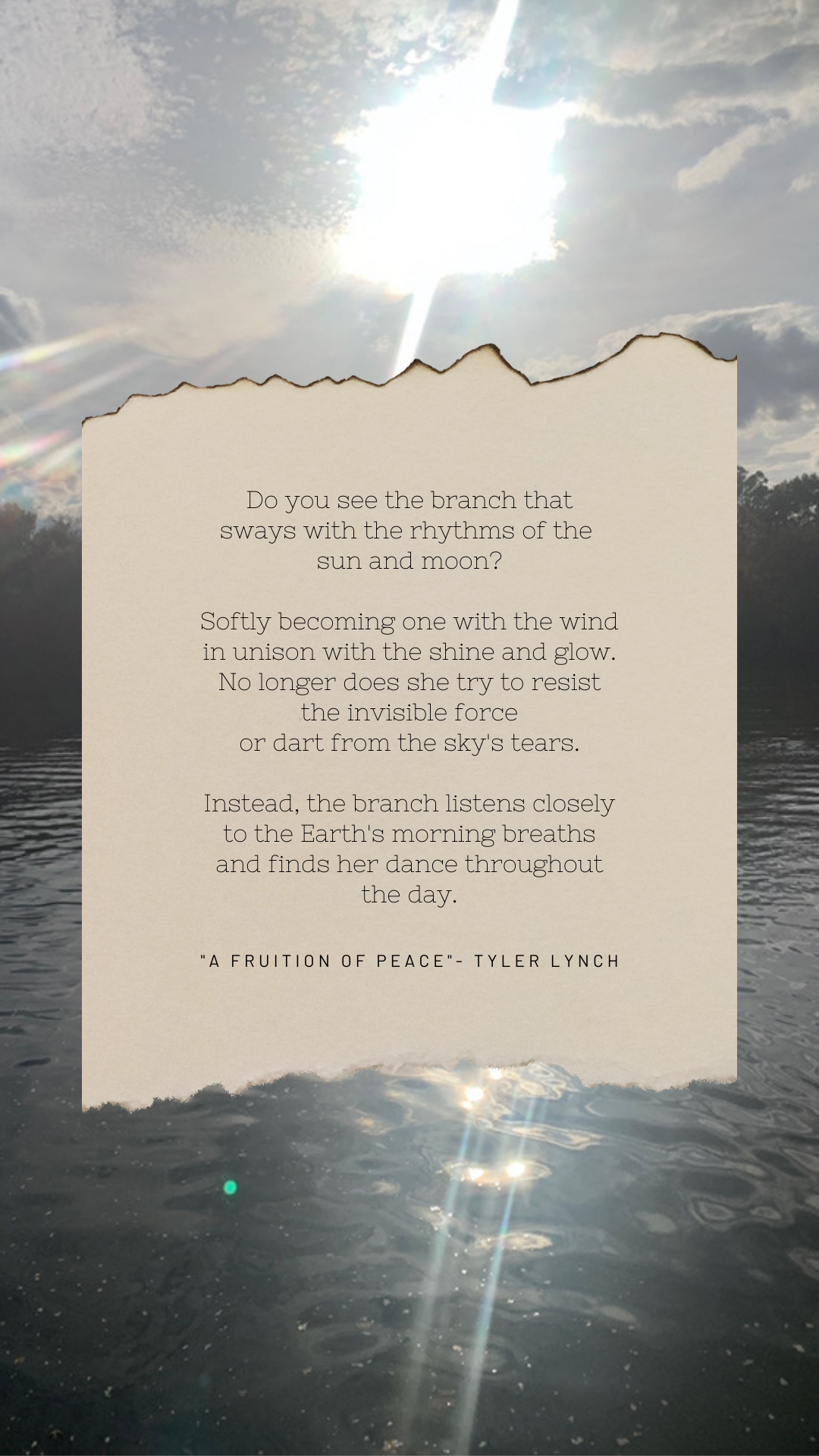 Do you see the branch that
sways with the rhythms of the
sun and moon?

Softly becoming one with the wind
in unison with the shine and glow.
No longer does she try to resist
the invisible force
or dart from the sky's tears.

Instead, the branch listens closely
to the Earth's morning breaths
and finds her dance throughout
the day.

"A Fruition of Peace" — Tyler Lynch