Dear Members of the Sarah Lawrence Community,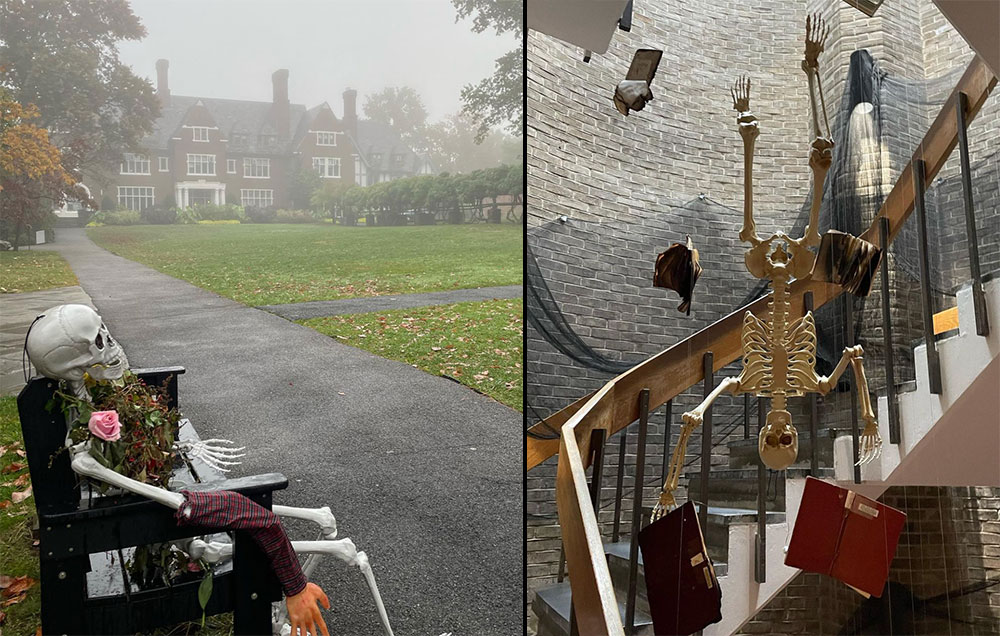 Just as falling leaves signal the approach of winter, so do October Study Days signal the crescendo of the fall semester, with conference work burgeoning, the events calendar brimming, and our sense of community building. The weather on campus earlier this week provided a perfect foggy backdrop for the lead-up to Halloween, as many on campus are clearly getting in the spirit (come visit or check the library out on Instagram to see their impressive display). Meanwhile, I'm looking forward to my annual "s'mores and cider" evening with students at the President's House (at which costumes are not required, but always welcomed!). This week, the eighth of the semester, has been particularly busy, bookended by a Family & Friends Weekend that brought more than 700 guests to campus, and the arrival today of the Board of Trustees for its first meeting of the academic year.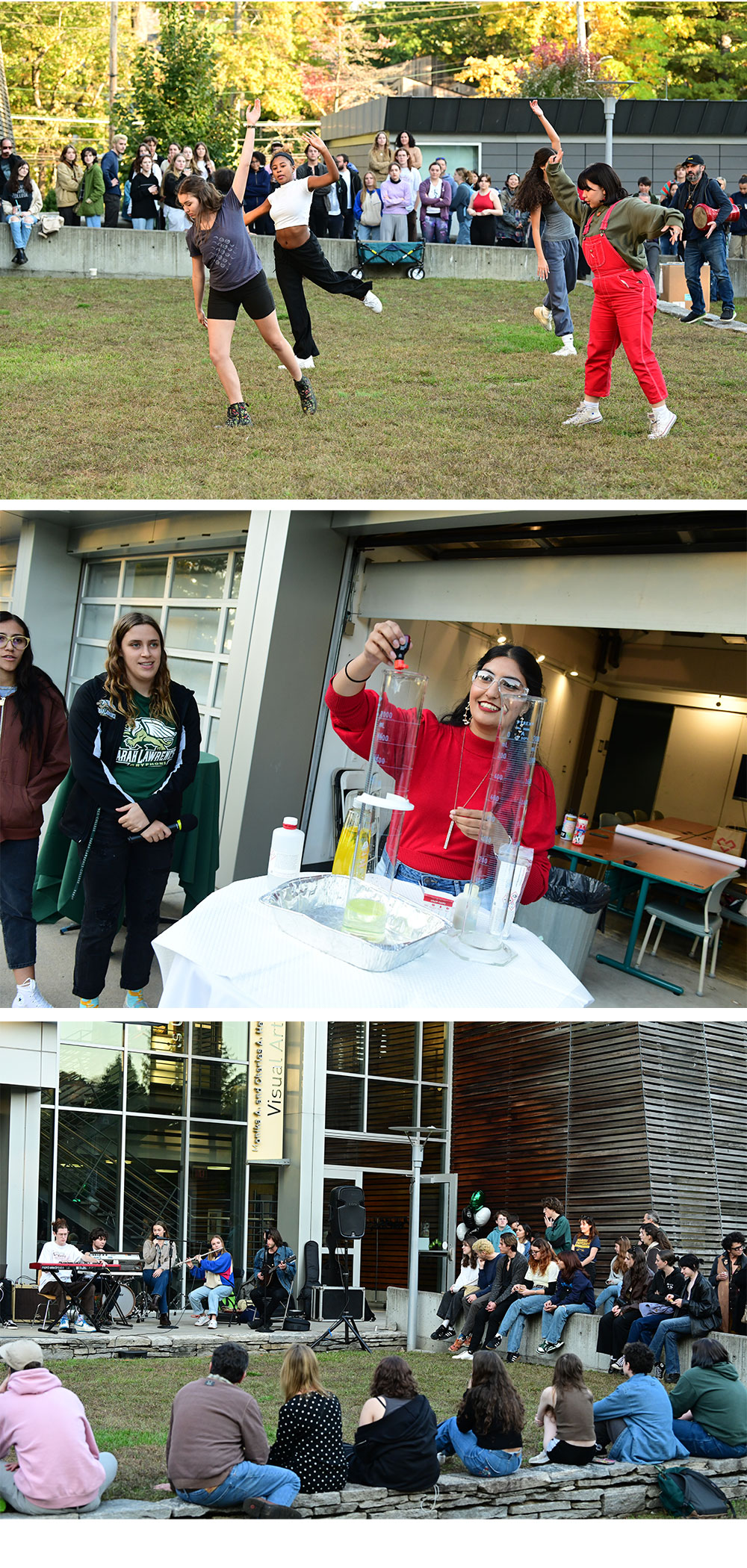 Celebrate Sarah Lawrence returned as the overarching theme for Family & Friends Weekend, taking its name from our annual showcase of student and faculty work. On Friday afternoon, parents, grandparents, siblings, and friends gathered with the campus community in and around the Heimbold Visual Arts Center for a vibrant sampling of our students' creativity, from dance and music performances to science experiments, art exhibits, and film screenings, while our Child Development Institute invited guests of all ages to take part in one of its signature Community Adventure Play Experiences. On Friday and Saturday evening, family and friends took in a performance of Rabbits, Rabbits, a new puppet work created by Camille Cooper '23, and on Saturday, our Gryphons were active in a variety of matches as family and friends cheered them on.
On Saturday morning, I offered a few brief highlights of what's happening at Sarah Lawrence followed by a Q&A session in which I was joined by Provost Kanwal Singh and Interim Dean of Studies & Student Life Jody Spooner. I always appreciate the timely touchpoint this event provides for us with parents and families, an opportunity to hear what is on their minds and connect them with critical information and resources. And it's also a chance for me to thank parents and families for the place they hold in this community. Everyone—anyone—who is part of a support network for our students is such an important part of SLC. And, like our alumni, parents and families help represent Sarah Lawrence in their corners of the world; something as simple as a mug on a desk can prompt a conversation about the College. Parents, families, and alumni are critical parts of the network for our students during and long after their time at the College, particularly by providing internships and other resources that support Career Services. And participation by families and alumni in fundraising signals to the world confidence in this College and in this education. These are invaluable resources for Sarah Lawrence. And while Sarah Lawrence is important to parents and families, first and foremost, of course, for the education of their students, I hope that we also foster connection and community as families form relationships with the College and among themselves that will last well beyond their student's graduation.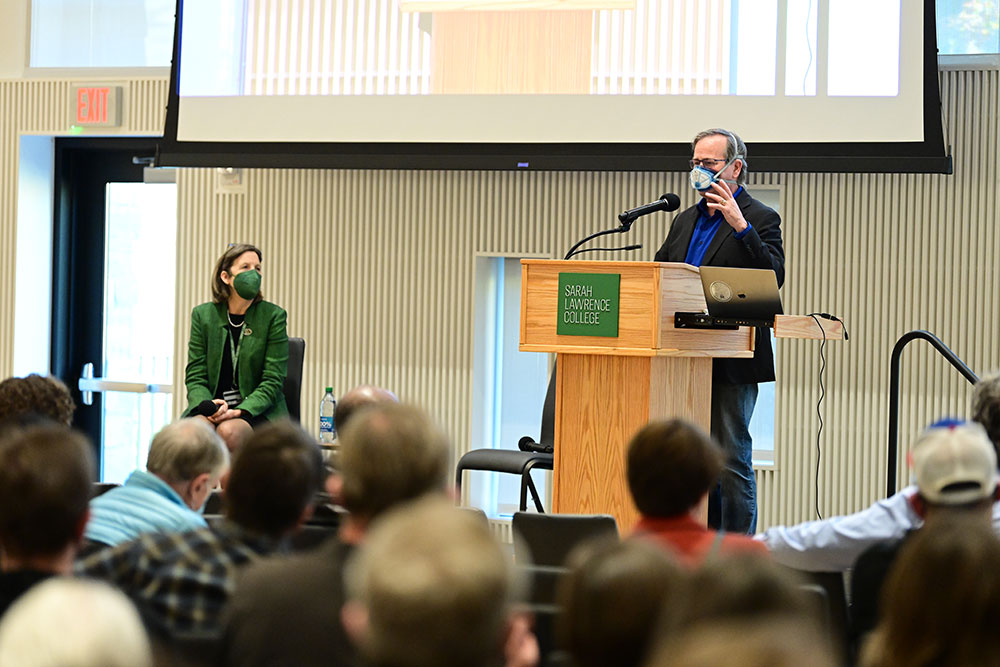 A very special part of this year's Family & Friends Weekend was the third event in our History Matters series, a talk by Paul Edwards, Director of the Program on Science, Technology & Society at Stanford University. The way this event came about further underscores the role families play in our community—and is so Sarah Lawrence: Paul and his partner Gabrielle Hecht, both distinguished historians at Stanford and parents of a first-year student, learned of the History Matters series in the August issue of this newsletter. Inspired by the theme, Paul and Gabrielle each volunteered to participate in the series. Watch the full video of Paul's talk from Saturday, The 20th Century's Crimes Against Time: How Technology Hijacked The Past, The Present, And The Future.
Thank you to all who joined us for Family & Friends Weekend, and to all the staff and faculty who worked so hard to make it happen. We were delighted to welcome not only parents, but siblings, friends and neighbors, aunts and uncles, godparents, and grandparents. And families and students graciously extended their plans for the weekend to include roommates and friends who may not have had guests of their own in town. Our community has long been our strength, but never more so than these last few years. I have been so proud from day one to see our students—all coming into this year with markedly different experiences—approach this semester with such positivity and with such intentionality around building community. To see that mirrored in our extended Sarah Lawrence family is one of my greatest privileges as your president.
Yours,
Cristle Collins Judd
President
president@sarahlawrence.edu
Instagram: @slcprez
Recent Announcements
Go Gryphons!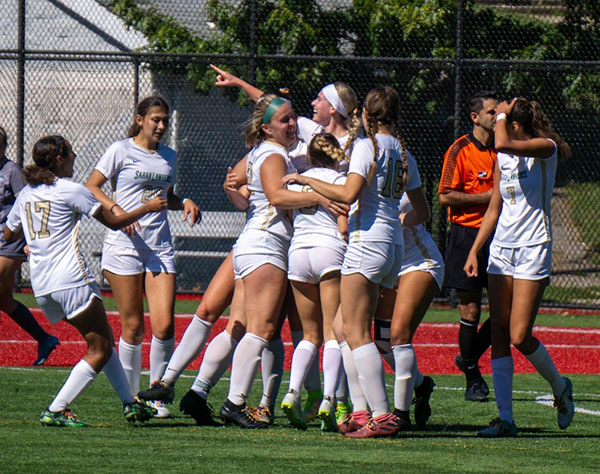 With their win last night, the women's soccer team earned the first regular season conference title in college history. The Gryphons will enter the Skyline Conference Women's Soccer Tournament on 11/2 as the top seed. #GoGryphons!
Internship & Volunteer Fair
On Tuesday, Career Services hosted its annual Fall Internship & Volunteer Fair. The BWCC was bustling with our students and with organizations eager to work with them. Also on hand was a professional photographer, offering students the chance to have a headshot taken for use on LinkedIn and other networking sites. See photos and read more about this important event.
History Matters
Our next History Matters event will be on Tuesday, 11/15. I'm looking forward to a conversation with historian and Pulitzer Prize winning author Stacy Schiff about her new book on Samuel Adams, The Revolutionary. Join us!
Panel on Iran Protests
Yesterday, four faculty and alumni held a panel discussion for the campus community exploring the protests in Iran through various lenses, including the historical background, the role of gender, the language and symbolism used by protesters, and what the protests might mean for Iran's short- and long-term future. I'm grateful to them for responding and giving context to these unfolding events in real time.
Connecting Passions & Creating Futures
Next Wednesday, students and alumni are invited to Connecting Passions & Creating Your Future: Faculty, Students, and Alumni in Conversation. An alumni panel discussion will be followed by a keynote from Dave Porter '94, award-winning composer best known for scoring Breaking Bad. Students will be attending in person, but alumni are invited to join online. I encourage you to learn more and register.
On the President's Desk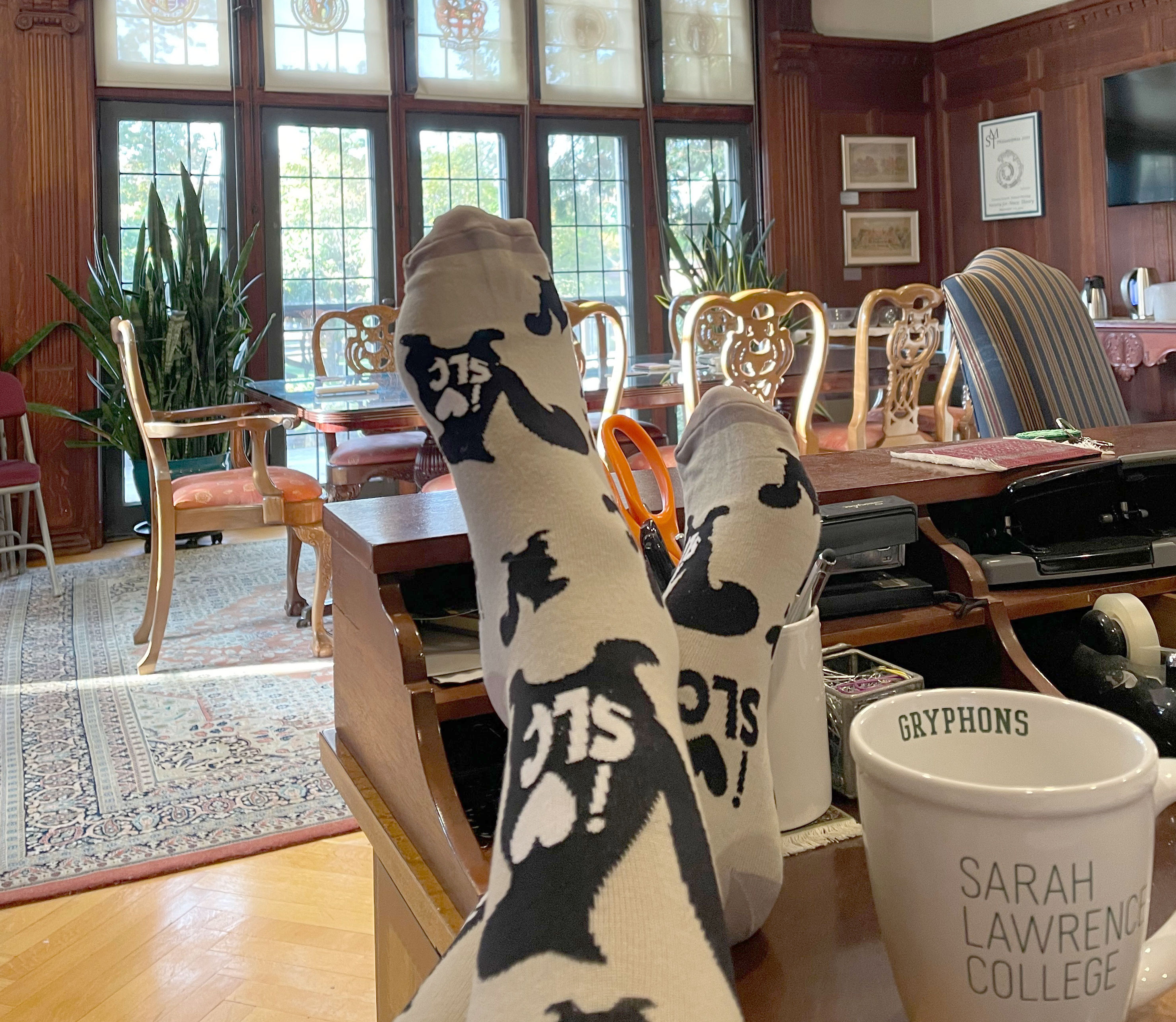 There are a few days left in #SLCsocktober! Make a donation of $25 or more to The Fund for Sarah Lawrence by the end of Monday, 10/31, to receive a pair of these black squirrel socks, which add a touch of SLC fun to any situation!
---