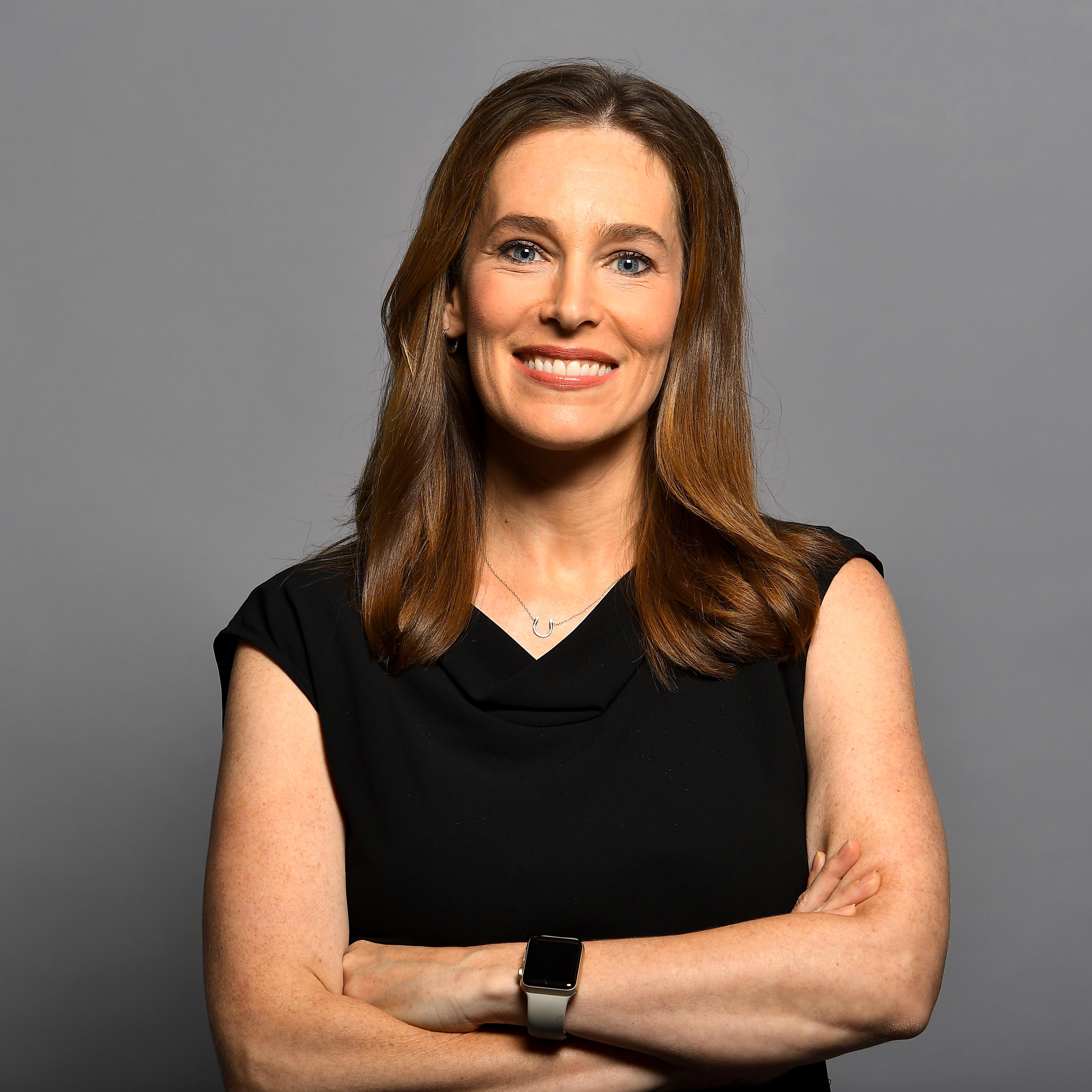 Elizabeth "Libby" Casey '99 is a Pulitzer Prize winner, part of a team from The Washington Post that covered the January 6, 2021 attack on the Capitol. The team received the 2022 Pulitzer Prize for Public Service "for its compellingly told and vividly presented account of the assault on Washington on January 6, 2021, providing the public with a thorough and unflinching understanding of one of the nation's darkest days." The team's winning work can be read here.
"It is humbling to be part of The Washington Post team to win the Pulitzer Prize for Public Service," said Casey. "Serving the public is why we do our jobs as journalists. It's especially exciting for our visual contributions to be included in newsroom recognition."
In reflecting on covering the events of January 6, Casey shared vivid memories: "I was in the anchor chair at The Washington Post when the Capitol was attacked, and then breached. Our correspondent and videographer inside the Capitol complex had to flee and barricade themselves in a basement, and still we kept broadcasting. Colleagues outside the Capitol fed us footage and called in dispatches, describing to me what was happening. We stayed on air that day for about 12 hours, all of which I anchored, so that we could bring millions of viewers around the world a minute-by-minute account of what was happening."
Casey, who at one point worked out of a broadcast booth in the Capitol, views the iconic building as a "second work home," so the events of the day had a particularly stinging impact on her. "I was horrified thinking about my colleagues and friends, the lawmakers and janitors, the people who go to work every day in the Capitol believing in democracy." But still, she put her journalistic integrity first, carrying out her duty to bring the facts to the people. "It was my job to stay calm and focused so I could guide our audience through what was happening. In a moment of crisis like that, it's more important than ever to continue to focus on the facts, report the truth, and stay steady in our mission."
Casey traces her career success to her time at Sarah Lawrence, recalling how her don, Bill Shullenberger, showed her how to tap into her curiosity and "dive into a question with gusto and openness, and then share what I learned with others," and how faculty member Nicolaus Mills, with whom she studied non-fiction writing, taught her "how creative and humane journalism could be." Lyde Cullen Sizer, history faculty and incoming Associate Dean of the College, "taught me how to find my voice—both in my writing and literally in her classroom discussions," Casey recalled fondly.
"My Sarah Lawrence education taught me to ask questions and keep asking questions. It taught me to be an open listener and a critical thinker. I use those skills every day in my job at The Washington Post. Preparing to anchor a live show is like doing a deep dive for a Sarah Lawrence project. I research, I make calls and talk to people, and then I synthesize what I know with the goal of making our live broadcasts smarter and sharper."
Congratulations to Libby and her team at The Washington Post!
---