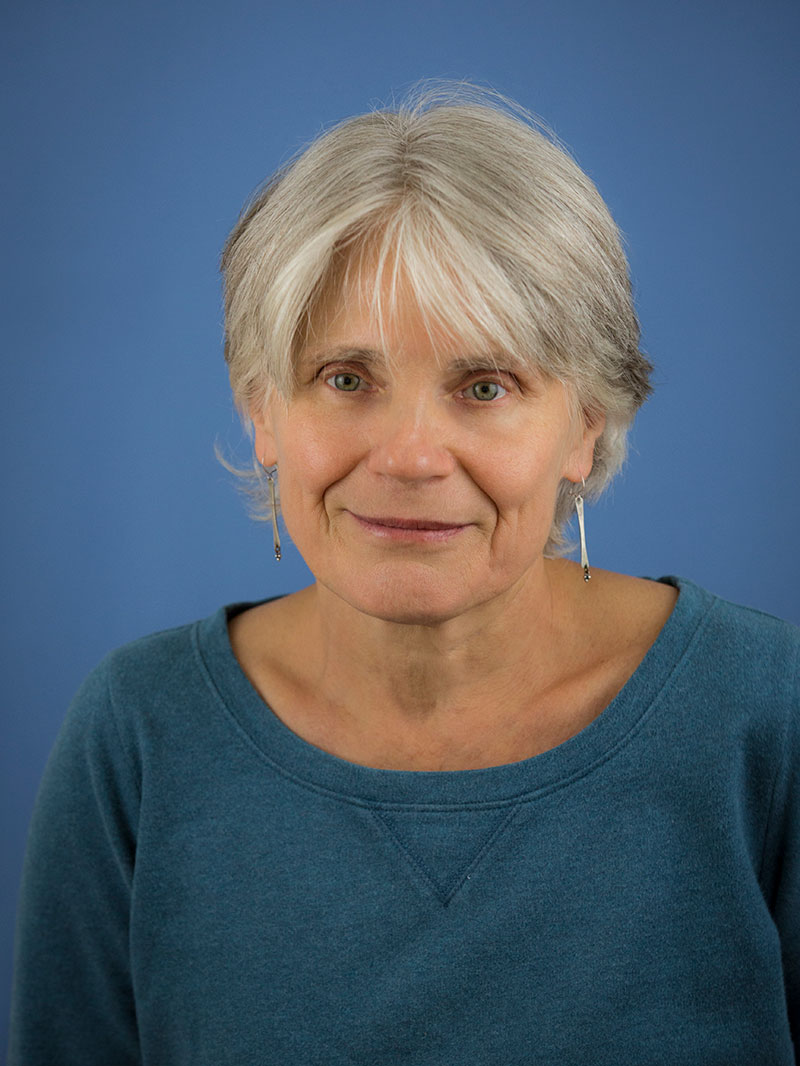 Priscilla Murolo '80 has had a kaleidoscopic understanding of what it is to be a member of the Sarah Lawrence College community. She is a 1980 graduate of the College; she has been a member of the history faculty since 1988, specializing in labor history; she helmed the Graduate Program in Women's History for nearly two decades; and she is the proud parent of two Sarah Lawrence College graduates. 
Sarah Lawrence president Cristle Collins Judd reflects on Murolo's impact on the College: "Priscilla is an insightful scholar, a gifted administrator, and an unfailingly generous teacher and mentor. Her commitment to equity and social justice have helped keep our campus community oriented toward fairness and inclusion. We are deeply grateful for Priscilla's 34 years of service to Sarah Lawrence and will miss her voice, her energy, and her passion."
Murolo first encountered Sarah Lawrence as a 27-year-old mother of two young children, eager to complete the BA she had begun at Barnard years prior. In her time away from the classroom, Murolo had immersed herself in activism, working a series of jobs that connected her with union workers, tenant activists, and community organizers. Her lived experience inspired her to return to school, and she sought an educational setting that would support a non-traditional undergraduate. In Sarah Lawrence's Center for Continuing Education, Murolo found an educational format that fed her curiosity and faculty who pushed her to achieve more than even she anticipated. Upon her graduation in 1980, Murolo pursued doctoral studies at Yale University. 
A return to teach at Sarah Lawrence wasn't part of a grand plan, but Murolo says that her undergraduate studies had spoiled her for other approaches to teaching and learning: "When you've had this kind of education, you keep trying to replicate it, and the fact is that it's virtually impossible to replicate outside of this environment. I was primed to seek a place that had small classes and individual meetings." When Sarah Lawrence's history department offered her a position teaching labor history, Murolo leapt at the chance. She designed courses that explored the intersection of class, gender, race, and work, and earned a reputation as a challenging, charismatic teacher.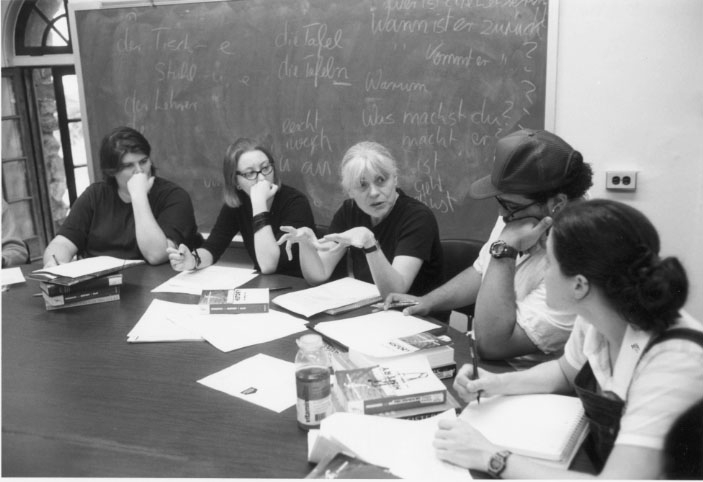 Murolo reflects, "The interactions with students have been the most enjoyable part of my job. Sarah Lawrence students really are more concerned about learning than about their grade point average, and that makes them fun to deal with. I have come to think of my job as putting people in the occasion of learning. I ask interesting questions and offer resources I know they can use to explore those questions."
In 1997, Murolo took the reins of the Graduate Program in Women's History for what she believed would be a short turn as the program director. She served in that role for some 19 years (as co-director with Rona Holub from 2011-2014), guiding individual students through their master's work and also setting a course for the program as a whole. Under her leadership, the program established an annual conference in honor of Women's History Month; launched a fifth-year program that enabled Sarah Lawrence seniors to begin graduate work toward the MA in women's history; instituted a joint degree with Pace Law School; strengthened the core curriculum for first-year graduate students and enhanced the second-year thesis-writing process; and diversified the student body by race, nationality, geography, and gender, among many other significant advances.
History faculty member Mary Dillard says, "I view Priscilla as an icon for the College and for the Women's History program. She's a brilliant strategist, and she could always see two and three steps ahead of everyone to ensure that the program had the resources it needed. At the Women's History Conference this past year, former students were invited to talk about Priscilla, and their tributes to her were remarkable. They talked about how fiercely intelligent she is, how supportive, and how transformational she was in helping people to see themselves as scholars and activists."
Among her published work, the book Murolo is best known for is From the Folks Who Brought You the Weekend: An Illustrated History of Labor in the United States, written with her husband Ben Chitty and illustrated by Joe Sacco. The survey, now in an updated edition with an audio book soon to be available, has been adopted as a textbook for labor courses at colleges across the country. Noam Chomsky praised the book as, "[a] marvelously informed, carefully crafted, far-ranging history of working people."
In her retirement, Murolo jokes that her first goal is to catch up on 34 years of sleep. She also looks forward to fleshing out a book concept that has been developing over the past many years, writing a series of essays on how the Cold War has affected and continues to affect the American labor movement.
After a lifetime's connection with Sarah Lawrence, Murolo says she's just as committed to the educational mission that first attracted her: "The core of the College is extremely precious. The seminar system and the conference system are unusual and special, and I hope they'll continue to be what makes Sarah Lawrence distinctive."
Share your well-wishes for and memories of Priscilla Murolo on our Kudoboard for this year's retiring faculty! 
---