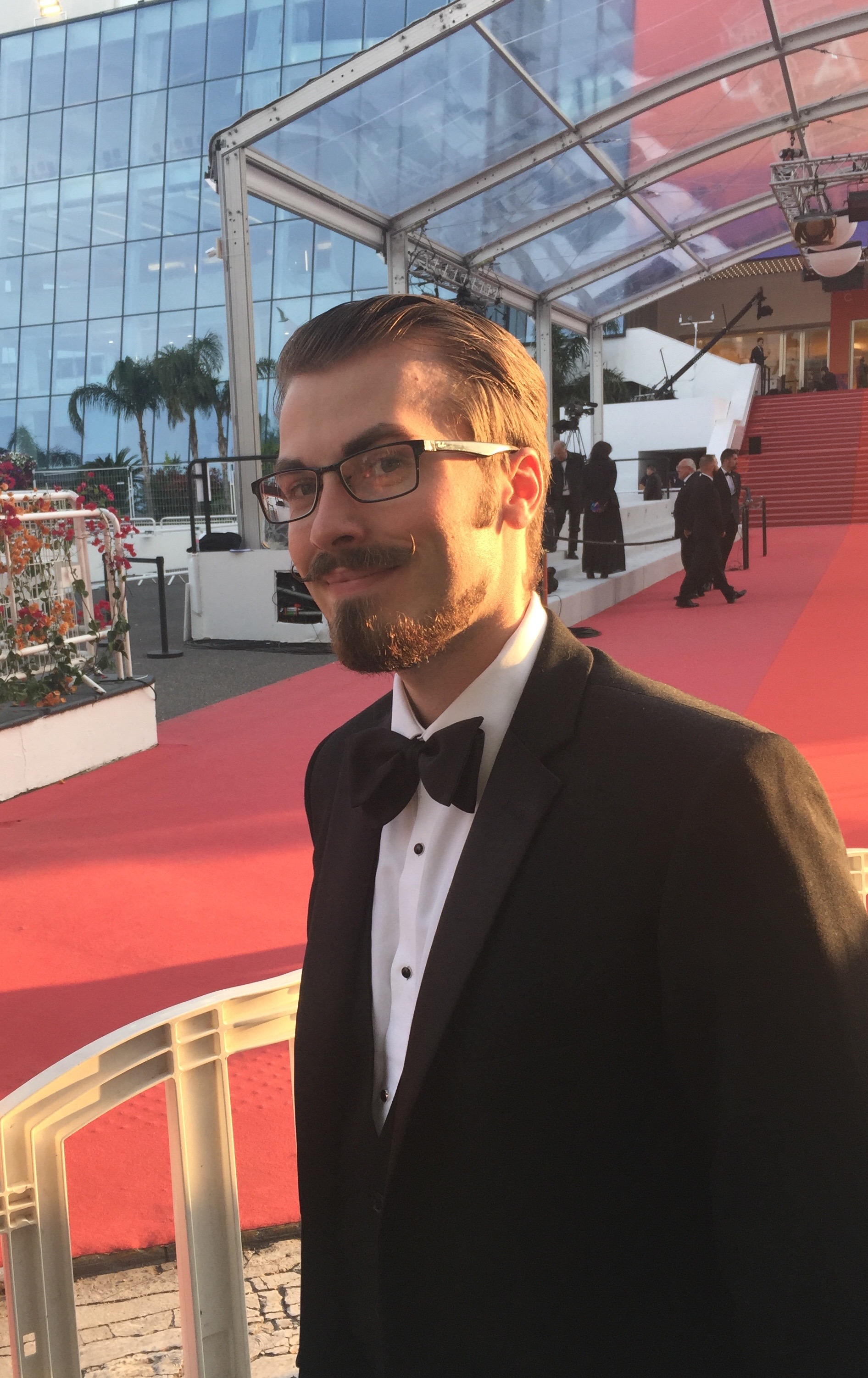 While most seniors at Sarah Lawrence College were enjoying a leisurely last week on campus before their commencement on May 24, Ian Kent '19 found himself in the midst of the prestigious Cannes Film Festival in France thanks to his short film Hindsight, which was accepted and screened in the Cannes Short Film Corner (Cannes Court Métrage).
Kent's was one of 1,000 short films selected for this opportunity, in which "diverse, creative, and promising films" are brought to the attention of film programmers, distributors, and buyers who are attending the Festival's Film Market.
Hindsight was also included in an independent platform, Beyond Borders: Diversity in Cannes, which promotes diversity and inclusion at the Festival. Kent's film was part of their "Black Lives Black Stories Matter" Short Film Showcase Special Screening.
Over the course of the Market's one week, participants have access to a program of professional meetings, workshops, master classes and panels that address topics such as distribution, festival strategy, and co-production.The Short Film Corner aims to boost networking between professionals as it promotes emerging talents and connects them with industry professionals.
"It is such an unexpected honor and privilege to have the opportunity to be here at Cannes," said Kent from the Festival grounds. "It is exhilarating to be among so many other talented young filmworkers and humbling to be in the presence of master filmmakers."
Kent says he has met industry professionals from around the world, including film students from various European film schools, members of the Academy of Motion Pictures Arts and Sciences, journalists from varying publications, and coordinators from other festivals, just to name a few.
Hindsight was shot on location in Charleston, South Carolina and Kent dedicated it to his grandfather, who passed away shortly after filming ended. He directed and co-wrote the film with Terri Thomas, who also co-produced it with Geno Dimaria, both Charleston filmmakers.
The film's story takes place during the sentencing phase of the trial of Dylann Roof, the shooter who killed nine people at the Emanuel African Methodist Episcopal Church in Charleston in June 2015. It depicts a troubled young white artist who falls into trouble with the law and does community service through the local Meals on Wheels program. One of his clients is an elderly, visually impaired African American former dobro player, who takes an interest in the young artist and motivates him to break free from his trauma and let his art flourish. The two characters bond and help one another move forward despite their differences in age, race, orientation, background, and abilities.
Kent is flying back to New York to participate in SLC's commencement ceremony, and he will attend the University of Southern California School of Cinematic Arts in the fall.
---