Congratulations, Class of 2019. We are finally here!
Sarah Lawrence taught me a lot of things, but most importantly it taught me to advocate for myself and my peers. I want to thank the 130 participating seniors, our families, President Judd, and the alumni who made this gift possible. Giving to The Fund for Sarah Lawrence has been very important to me as someone who would not have been able to come here without financial aid.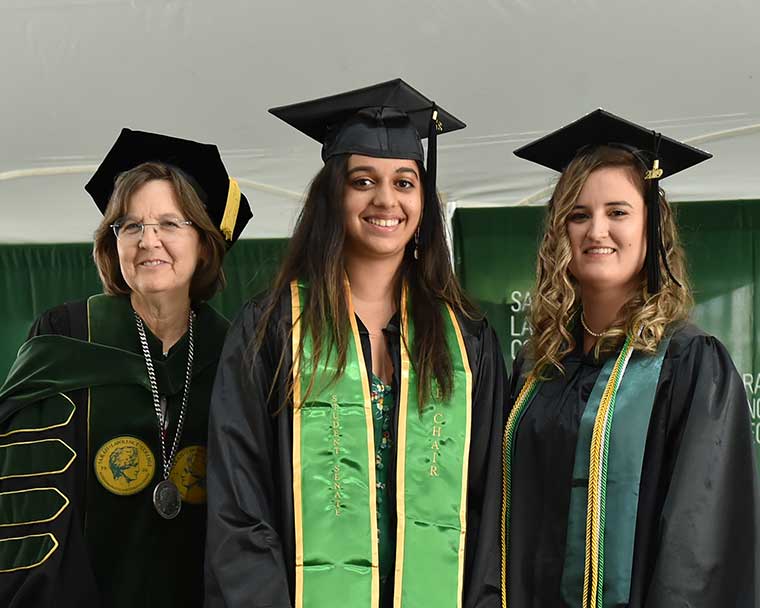 The education we received here was non-conventional, to say the least. It taught us how to harness our creativity and to fight for what we want. It taught us to face our fears and turn them into our biggest strengths. Sarah Lawrence would not be what it is without students' activism and commitment. The students are part of the backbone of this community.
Thank you to my crazy fun and beautiful friends. I wouldn't have finished without all of your support. Thank you to my family, for helping me come here, and to my mum most importantly.
Being Senior Class Gift Chair has given me the opportunity to connect and give back. I am excited and honored to announce that, so far, the 2019 Senior Class, their families, and the community have raised $62,442 for financial aid for incoming and returning students.
Remarks as prepared for delivery