As the number of displaced people around the world rises to figures not seen since World War II, those who come to their aid see the global crisis unfold one person at a time.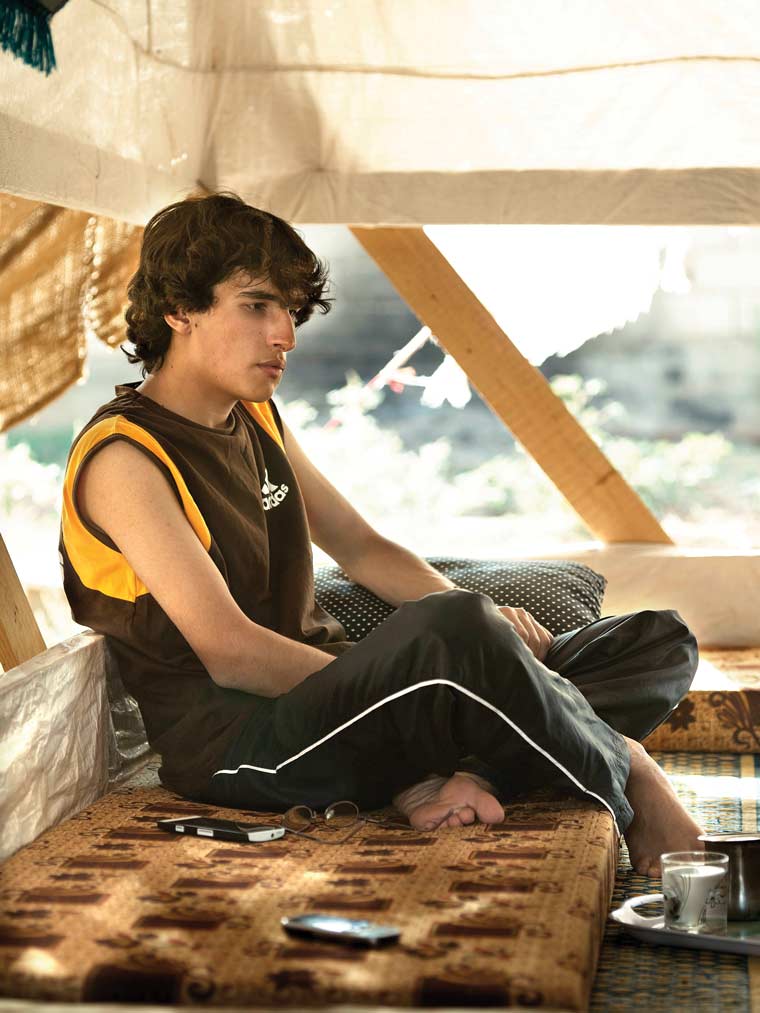 James Francis Cerretani '17 was living in Ireland last August, nearing the end of his summer stay with a community of Rohingya exiles, when news began arriving from the country they had fled years earlier. A military crackdown was under way in Myanmar, and countless Rohingya were frantically crossing the border into Bangladesh.
"Something had gone drastically wrong, and tons of people were running for their lives," says Cerretani, who had gone to Ireland on a Sarah Lawrence Meredith Fonda Russell International Fieldwork Grant. "Everyone was glued to their phones just waiting to hear." A few days earlier, Cerretani remembers, "Two men called and said: 'The village is surrounded and they're setting it on fire and we don't know if we'll ever talk to you again. We can't get out.' We never did hear from them again."
Hundreds of thousands of Rohingya—a mostly Muslim minority long persecuted in a Buddhist majority country—joined a worldwide population of refugees and displaced people that now exceeds 65 million, according to the United Nations Refugee Agency, more than at any time since World War II.
"They had been sitting in silence, overwhelmed by the traumatic shift in their lives, and they needed to tell their stories."—Elena Dorfman, American Photo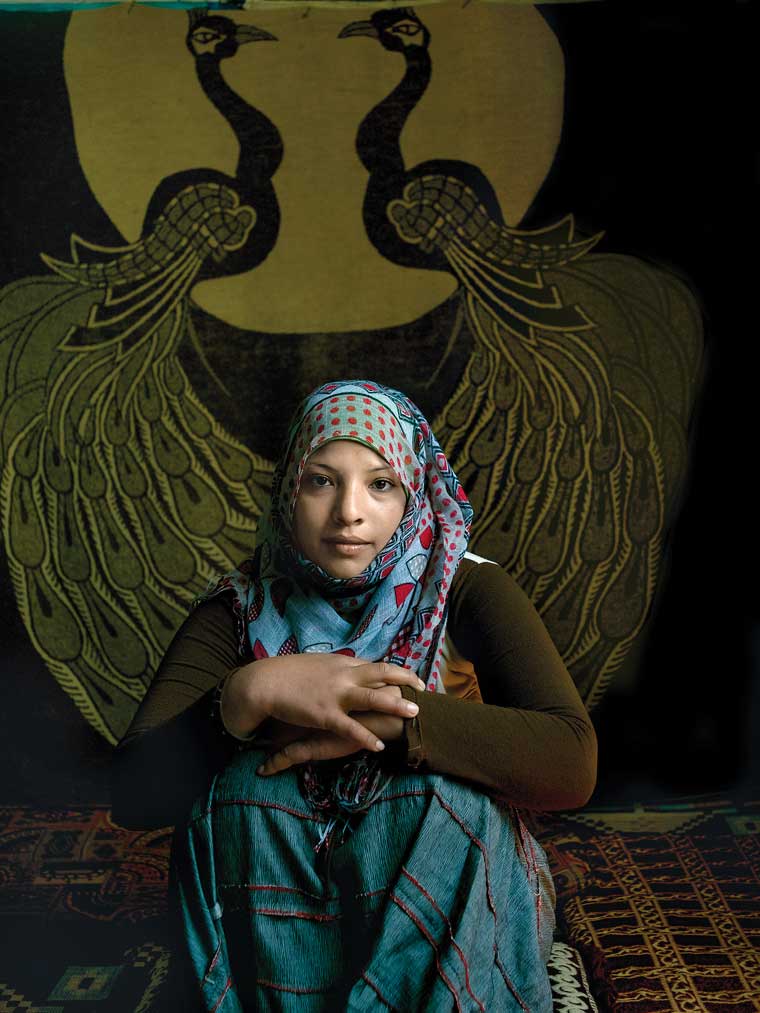 "Refugees are still fleeing for the same fundamental reasons," says Kay Bellor MA '15, vice president for programs at Lutheran Immigration and Refugee Service (LIRS). "What's changed dramatically in the time I've been working with refugees is the response."
Over the last 30 years, Bellor has helped resettle tens of thousands of refugees, starting with mostly Vietnamese refugees in Malaysia in the late 1980s. At LIRS, she also works with unaccompanied children crossing the US border seeking refuge. These days, as the United States tightens immigration enforcement, LIRS is serving even younger unaccompanied children and finds itself establishing nurseries and kindergartens for the children separated from their families.
"I never thought we'd be in a place like we are today," she says. "This particular administration seems bound and determined to destroy the US refugee resettlement program."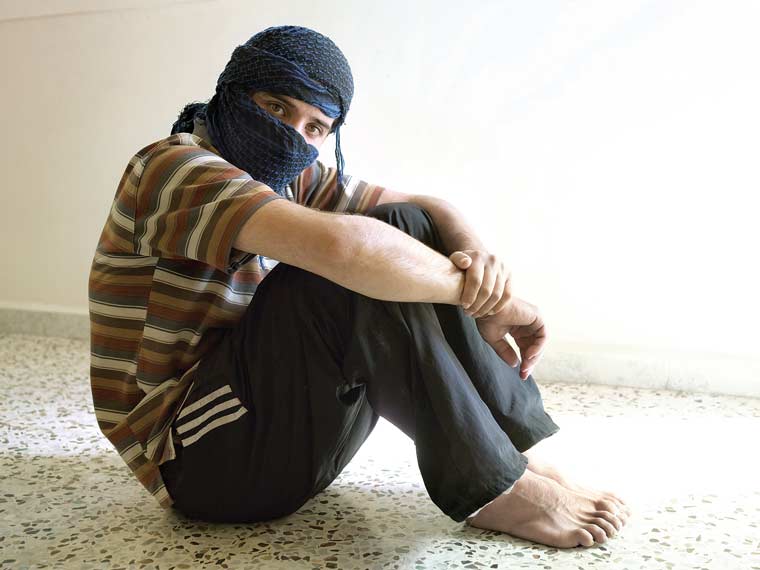 "They spoke to me of powerful longing and frustration [and] futures that now seem lost." —Elena Dorfman, The New Yorker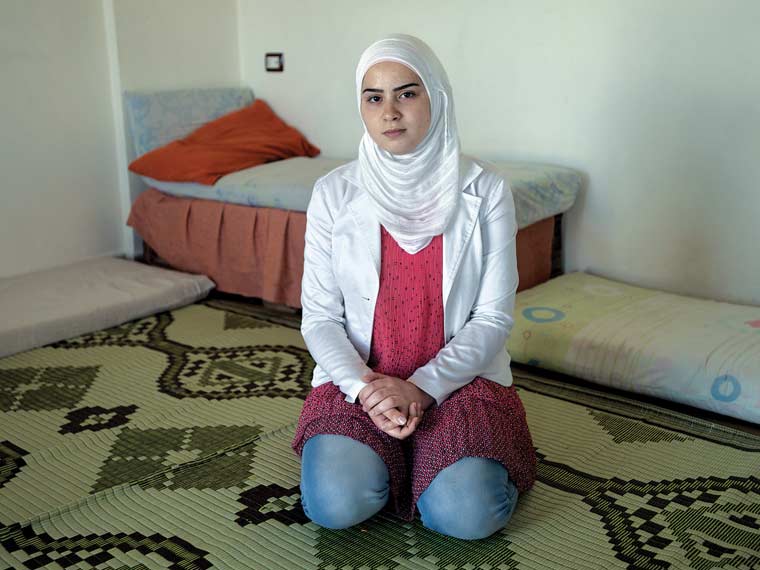 Because gaining asylum in a new country is such a long and difficult process, many refugees linger for years, decades even, in camps that were never meant to be permanent homes. "I was trying to define the concept of 'temporary people'—people who are stateless, asylum seekers, refugees, undocumented migrants," says Parthiban Muniandy (sociology), the author of Politics of the Temporary: Ethnography of Migrant Life in Urban Malaysia (2015). "'Temporary' in quotes because many of them have been living in these countries a long time. It's just that they aren't recognized as citizens."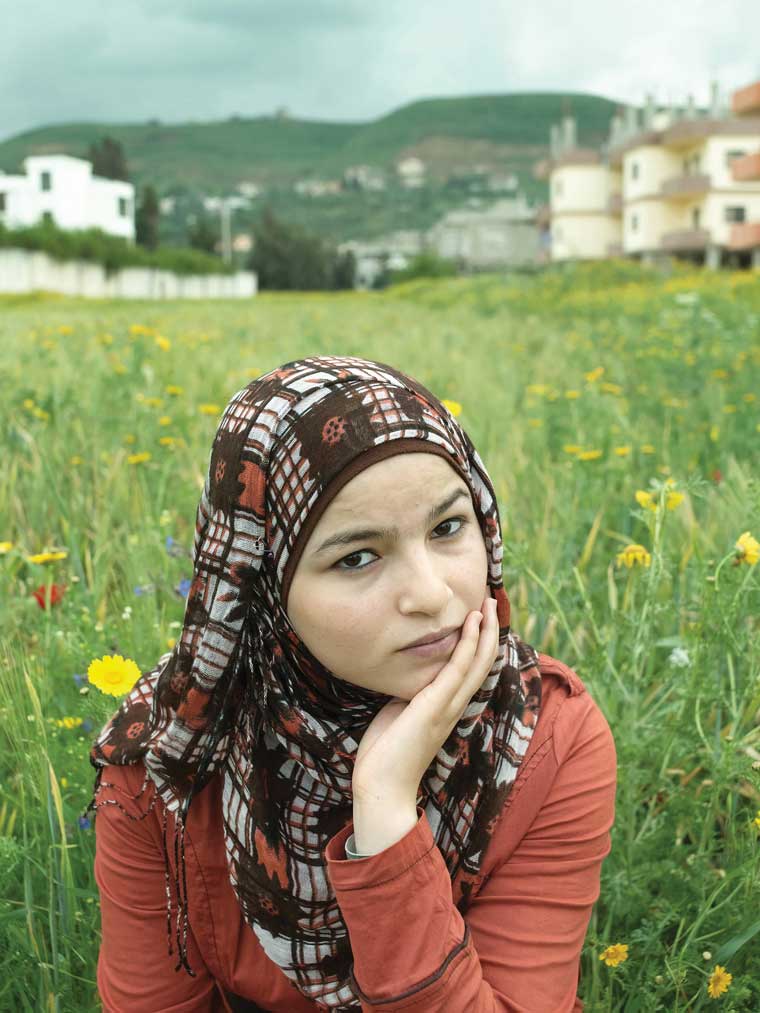 Muniandy was born in Malaysia and educated there until the middle of college, and he often returns there for fieldwork. This summer he visited Rohingya communities in Malaysia that have emerged in just the last two years.
"There is certainly fatigue of hearing: 'There's no work. What can we do? We can't help you.'"—Elena Dorfman, 7500 Magazine
"I went in early on expecting to be upset, to be sad, that these are very difficult conditions and that people would talk about pain a lot, which they do," he says. "But I was surprised they would rather spend time talking about good things, the positive things they find meaningful and entertaining in their everyday lives."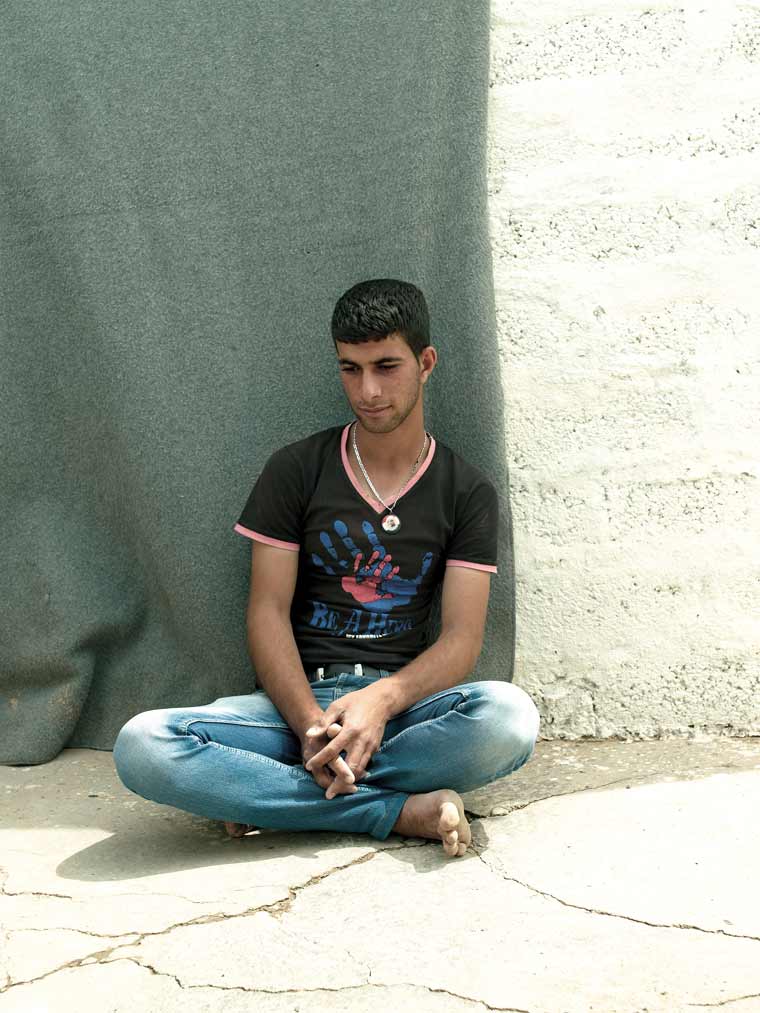 For her master's thesis in child development, Rachel Kerber MA '17 interned at a refugee aid organization that was planning to resettle Syrian refugees in Westchester County. "People were really trying to do something," she says, describing the new community partnership model that was established to help support the refugees for a full year. "This was a group of volunteers committed to becoming a network they could rely on."
But after the 2016 election, the flow of Syrian refugees all but stopped. Kerber regularly, and wistfully, checks in now at a website that charts the trickle of resettled refugees. "It's more disheartening than anything," she says. "There's a little bit of what-might-have-been if the election had gone differently."
During her four years at Sarah Lawrence, Annabelle "Annie" Zadikoff '18 spent her Saturdays volunteering at a program for elementary school–age refugee children at the International Rescue Committee in Midtown Manhattan. She designed a curriculum that used social-emotional lessons, including "calm jars" the students made using glitter, glycerin, soap, and water (the idea came from a book, Moody Cow Meditates, by Kerry MacLean).
"You shake them like snow globes and then watch the snow fall down," says Zadikoff, whose senior thesis ("Pathways to Resilience for Refugee Youth: Reflections from a Mindfulness and Social Emotional Learning Program") grew out of her work with the students. "All the little pieces of glitter are like thoughts in your head, and when you're not using mindfulness it can be really easy for the thoughts to be scattered everywhere. But when you take time to take a few deep breaths and calm down, the glitter sinks down and so do your thoughts."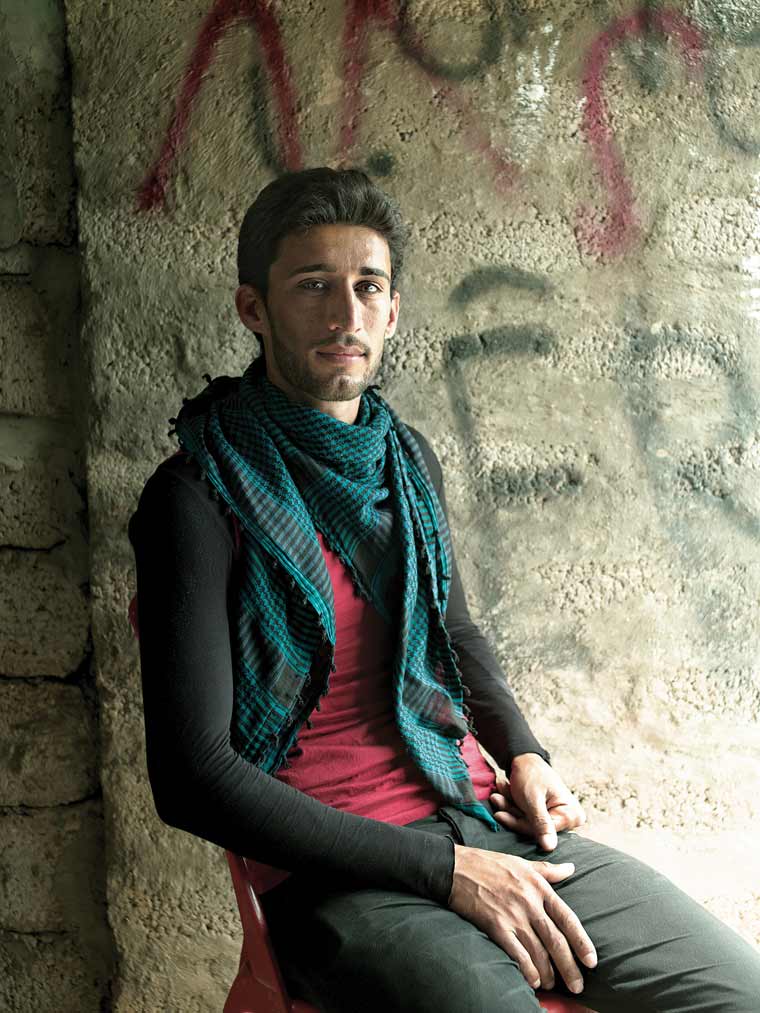 Creative work helped the students open up "where it doesn't matter how good your grammar is or what you're saying, where you're just able to express some part of yourself and show who you are."
"Just for a moment, try to get a sense of what it would be like to lose everything." —Elena Dorfman, My Modern Met
Zadikoff also spent two summers at a program that prepared refugee children for the New York public schools. The elementary-school students she worked with learned the English language quickly, such as a boy from West Africa who knew no English when she met him. "The very first day, all we did was look at a book with pictures of lions and pretend to be lions," she says. By the end of the year he was translating for other newly arrived children.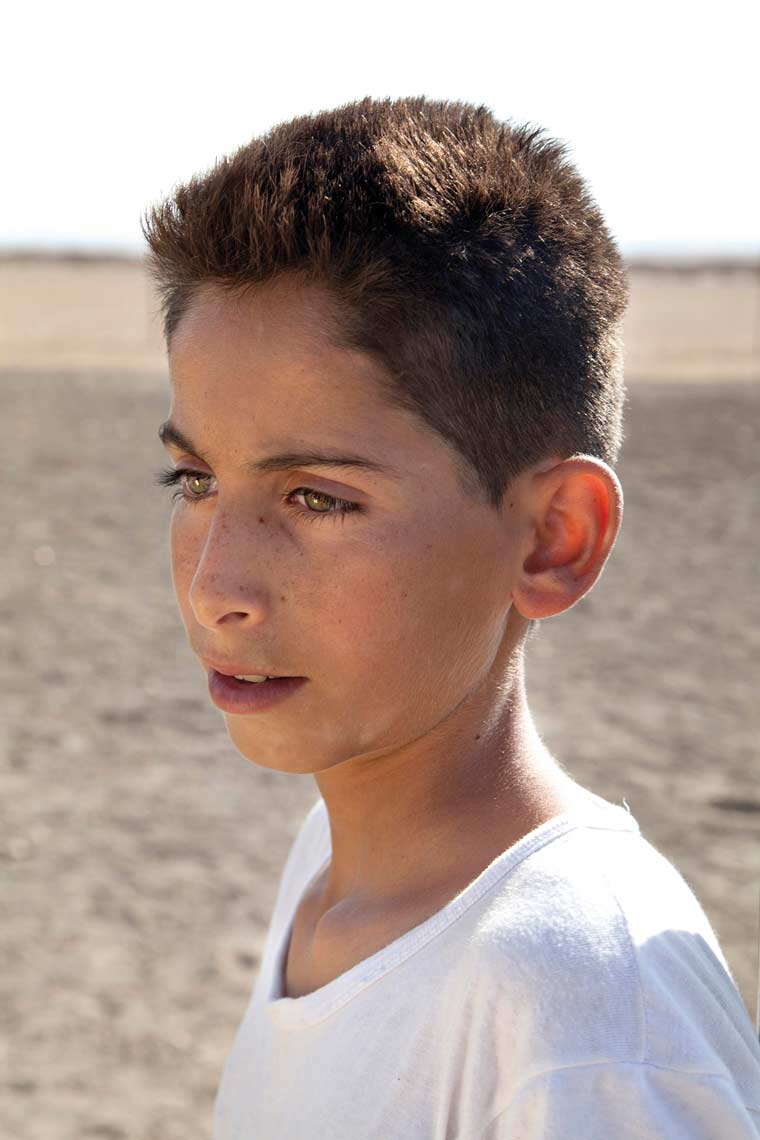 Adults sometimes face a steeper climb. "The circumstances that lead a refugee to move to a new country have a very high probability of causing emotional or psychosocial challenges," says Abbie Heffelfinger '10, assistant director of foundation partnerships at UNICEF USA.
Heffelfinger worked with refugees from the Congo Basin, in Central Africa, while a graduate student at the University of North Carolina—she earned master's degrees in both social work and public health—running cultural adjustment groups and mental health screenings.
"When I would screen refugees they would come in and say, 'I am glad there is someone recognizing that I'm depressed,' or 'Thank you for identifying that I might be struggling with schizophrenia. But I still need a job, I still need a house, I still need to provide for my family,'" she says. "It's really hard, when you have so many concerns, to figure out how to prioritize mental health."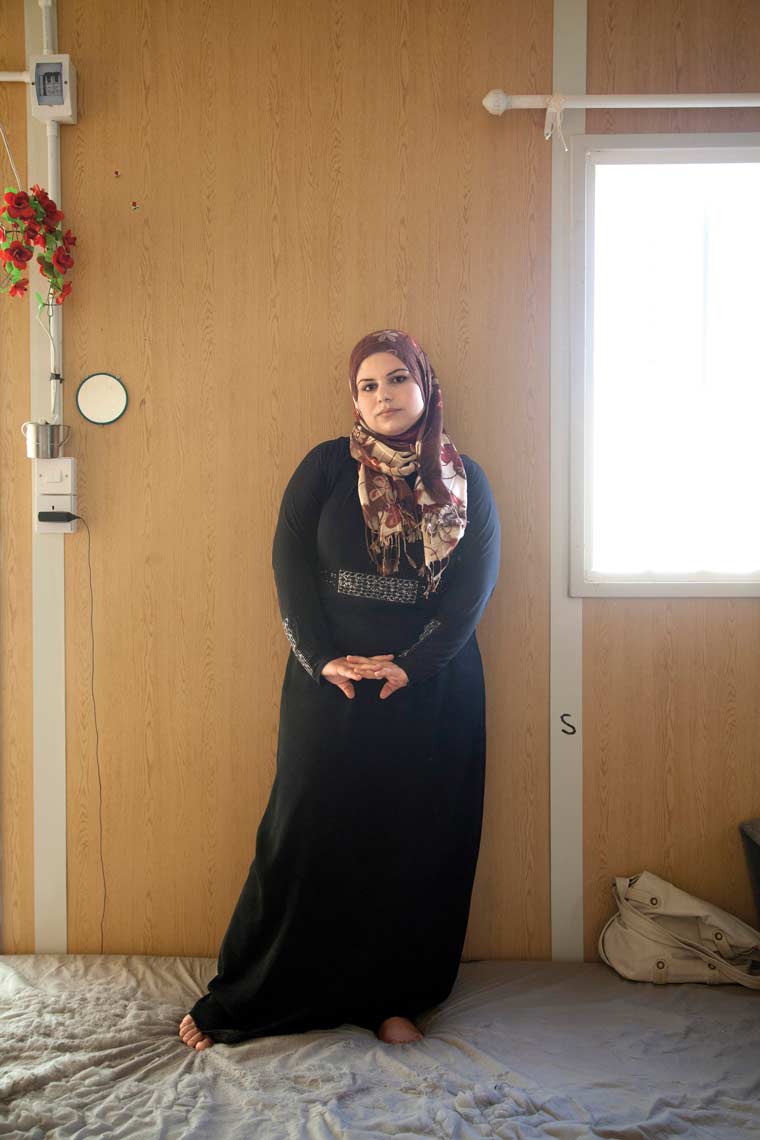 Every effort to help starts with just listening. "We would gather, and we'd sit and talk for a while, and then stories would emerge," says Cerretani, who traveled several times to Myanmar and to Rohingya exile communities in Bangladesh, Thailand, and Malaysia after enrolling at Sarah Lawrence in his late 20s.
The Rohingya exiles he lived with in Ireland had been away from home for more than two decades, having fled an earlier crackdown and lived for years in a refugee camp before they were resettled into the town of Carlow. He ran film workshops for teenagers and took hundreds of photos that he brought with him when he returned to the refugee camps in Southeast Asia. Many of the photos carried messages that he delivered to family members who were still in the camps.
Cerretani, who is applying to graduate programs in anthropology, returned to Carlow this summer, near the anniversary of the August 2017 exodus, to screen the film he helped the teenagers make. "These are just very, very small things," he says. "They're not going to solve the larger issue, but what they can do is offer some comfort."