As you will see in this issue of the alumni magazine, John Dewey's Democracy and Education from 1916 is serving as a catalyst for a conversation that has engaged the entire Sarah Lawrence community throughout the academic year. For Dewey, education and democracy were inextricably linked—both imperiled but also offering empowering and mutually reinforcing foundations for a globally just society. Dewey's writings require a critical reading (as one group of our faculty has undertaken), but reframing his topic for our moment could not be more timely.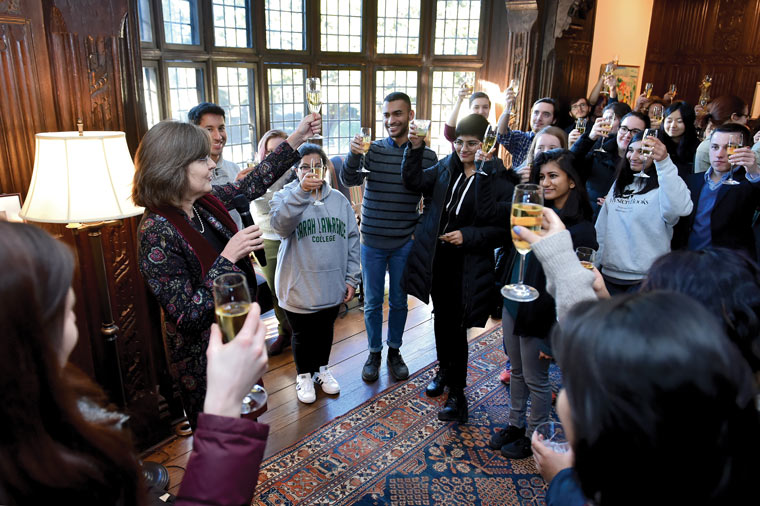 This year we have convened thought leaders from within and beyond the Sarah Lawrence community to address this theme with panel discussions and events on education and access, immigration and citizenship, and much more—here on campus, via alumni groups, and through our web and social media channels. Our yearlong focus on democracy and education will conclude with Darren Walker, president of the Ford Foundation, as our undergraduate commencement speaker, and a conversation with New York Times journalist Maggie Haberman '96 as our keynote event at Reunion 2018. We hope you will join us for these events on campus and via the College website.
One point of consensus emerging from this focus is the essential need— the obligation, really—for each of us to engage and participate in both democratic and educational forums, as well as the need for civic spaces in which to do so. It seems especially appropriate that we began the spring semester by breaking ground for the Barbara Walters Campus Center on a bright, sunny, very cold day. This donor-funded project, a milestone for Sarah Lawrence, will provide a dedicated nexus for social, curricular, and co-curricular engagement.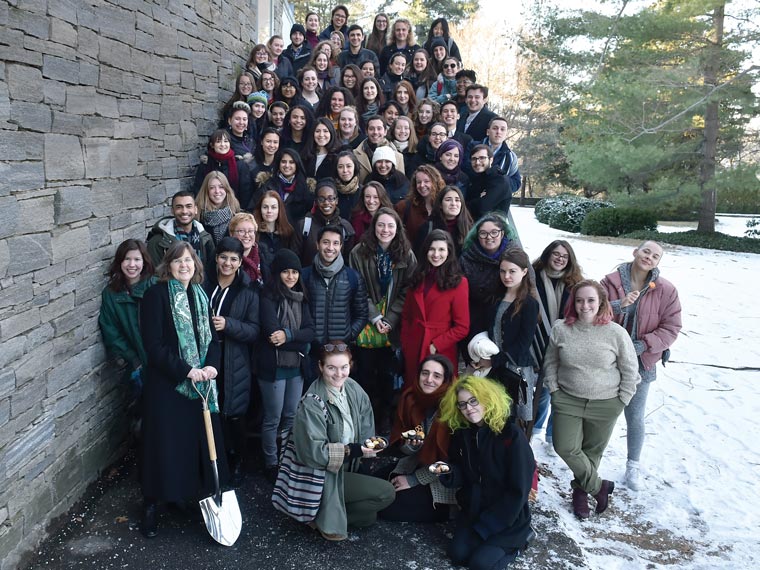 When the building is completed in August 2019, the crossroads of Kimball Avenue and Glen Washington Road will become the front door to the College, presenting a welcoming face to the world and a point of intersection for town and gown. The center will create a civic space and a cultural anchor at a time when we, as a society, face a pressing need for opportunities to embrace collaboration, to foster open conversation, to encourage listening, to create and forge bonds of community.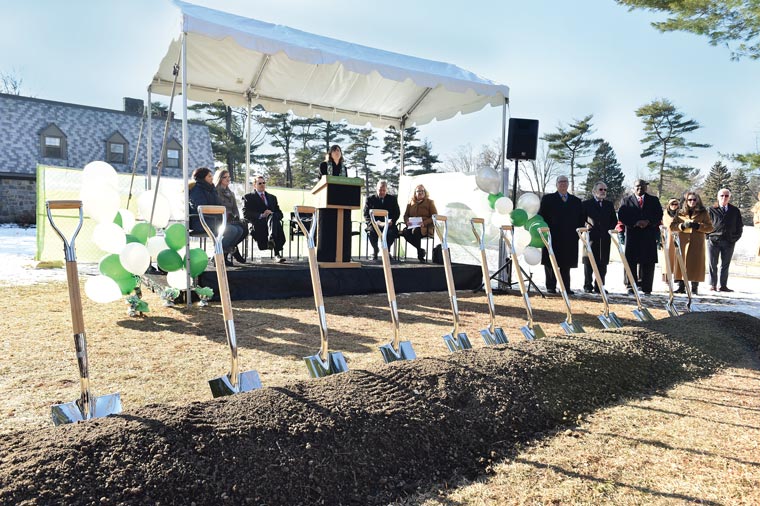 We were delighted to be joined for the ceremony by elected officials from Yonkers, Bronxville, and Westchester County as we embarked on the next stage in our important relationships with Sarah Lawrence's surrounding communities. The generosity and foresight of donors who have followed Barbara Walters' lead in supporting this new building will be appreciated for generations to come. Following the groundbreaking, I invited the senior class to join me for a toast at the President's House to mark the start of their final semester. We look forward to their return after graduation to visit the completed campus center.
We [broke] ground for the Barbara Walters Campus Center … at a time when we, as a society, face a pressing need … to foster open conversation, to encourage listening, to create and forge bonds of community.
Another aspect of democracy and education highlighted in our discussions this year is the vital role of participation in our civil and civic institutions. Those of you I've had the pleasure to meet at alumni events around the country know that I have been speaking specifically about your participation as it relates to Sarah Lawrence: the way in which alumni gifts to our College serve as an important signal of the value in which you hold your Sarah Lawrence education and your commitment to pay it forward for future generations of students. I look forward to working together as we deepen the bonds and expand the reach of the Sarah Lawrence network through alumni gatherings, through internships and externships for students, and especially through the rich tapestry of your lives—lives shaped by the Sarah Lawrence experience—at work in the world.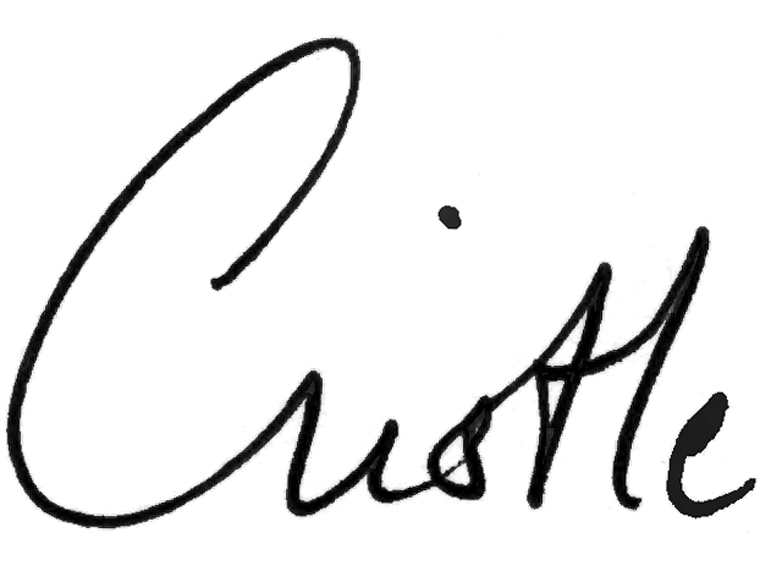 Cristle Collins Judd, President