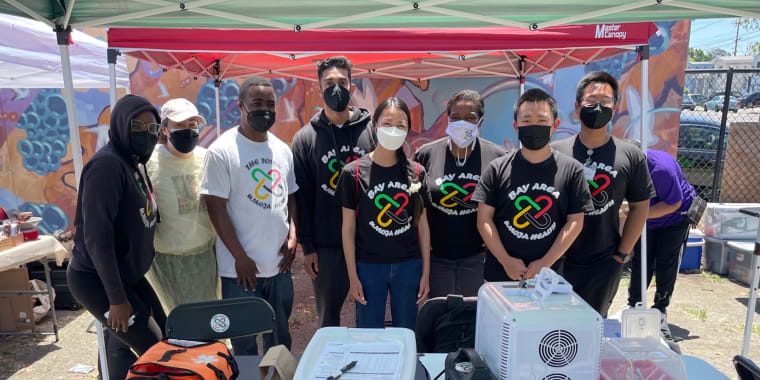 Dr. Kim Rhoads had some atypical partners in her COVID-19 outreach strategies: a filmmaker, community-based organizations working in human trafficking and domestic violence, and a local resident trusted within his community who could help spread information on a grassroots level. But people of color were being hospitalized and dying from the virus at higher rates than their white counterparts, and Dr. Rhoads knew she needed to be creative if she would impact these disparities.
In early 2020, Dr. Rhoads,  an associate professor of epidemiology and biostatistics at the University of California, San Francisco, and the Director of the Office of Community Engagement at the UCSF Cancer Center, was determined to find ways "to address the COVID-19 and health-related needs of underserved communities of color in the Bay Area." At the time, data pointed to higher COVID infection rates in Black communities than in white ones. When looking at the data, Dr. Rhoads realized that it was misleading. Public health departments were missing large parts of the community because large swaths of the community were not testing and, therefore, uncounted. To bring testing and education to these communities, Dr. Rhoads founded Umoja.
Umoja, which means unity in Swahili, and refers to a concept of "oneness,"  is the guiding principle behind this initiative. Umoja Health's approach to addressing these needs was markedly different from what was being rolled out across the country, approaches that were failing communities of color. It comprises a true community partnership. "[We] intentionally did the opposite of what's been done before," Dr. Rhoads said. 
Communities of color have an ongoing history of harm and exclusion perpetrated by the medical system. For Umoja to be successful, the efforts needed to be community-led and driven. And to do that, Umoja needed to build trust with the communities they were serving. Umoja Health entered into coalitions with established community-based organizations that were already credible messengers in their communities. These coalitions allowed Umoja to learn from those who already live and work in these communities. Dr. Rhoads described it as a "stone soup" strategy; everyone brought whatever they could to the table.
Umoja Health's approach to addressing these needs was markedly different from what was being rolled out across the country, approaches that were failing communities of color. It comprises a true community partnership.
The coalitions also led to an efficiency of efforts across sectors, which is not often seen. When a community organization gave out turkeys for the holidays, Umoja would set up a table for COVID testing or vaccinations. When an HIV testing and education organization had an outreach campaign, Umoja could tag along. If Umoja were holding a vaccine pop-up, an organization working on insurance enrollment would partner with them. The key was that Umoja only went where they were invited.
Weekly coalition meetings continued to build trust and credibility in the community. Every week, Umoja would discuss plans, hear from community stakeholders, and share data. In the rapidly shifting landscape of the pandemic, these calls also kept partners up-to-date on the latest protocols and best practices, which they could share with their organizations.
Dr. Rhoads emphasized the important difference between credibility and branding. Credibility meant showing up when they said they would, getting community buy-in, and taking a back seat. People showed up, not because of Dr. Rhoads' UCSF ties but because of Umoja and the integrity of the partners who were participating in delivering the services.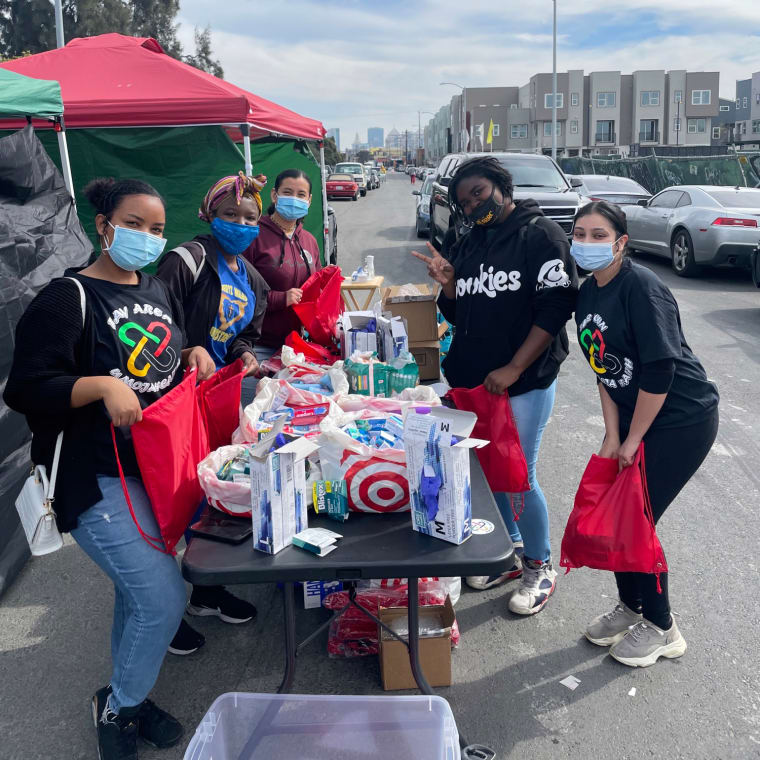 The communities saw what Umoja was doing and wanted to get involved. This was not a big detached health system coming in and leaving at the end of the day. It was for the community, caring for their neighbors. As a result, the volunteers at each Umoja event reflected the communities Umoja was trying to serve.
One subset of volunteers has been particularly powerful. When the COVID vaccines were made available, 18-30-year-olds across all demographics were vaccinated at much lower rates than other age groups. Umoja's response was to get youth involved in the vaccine effort. The Youth Mobilizers group knocked on 19,000 doors in San Mateo county, handing out hand sanitizer and info about the vaccines. Their counterparts in Alameda County held community forums at high schools. The youth of both areas developed and handed out cards with QR codes linking to memes and videos. 
Umoja's youth volunteers did what many other public health organizations try to do with middling success – launch social media campaigns aimed at youth. Seeing teens' interest in being involved, Dr. Rhoads and her team looked for other opportunities to invest in these young people and keep them engaged. By having this population sitting at the table, Dr. Rhoads has ensured they will be ready to solve the next pandemic. 
Since the summer of 2021, the Umoja Health Workforce has enlisted two cohorts of summer interns who work to get exposure to community-based public health by participating at Umoja and other clinical partners' community engagement events. In subsequent years, they received support for summer placements. Currently, the interns are working at local tech companies and leading youth programs at UCSF-affiliated sites. Dr. Rhoads emphasized the importance of the diversity of roles interns take on, from IT to PR to care delivery to avoid reinforcing stereotypes in employment based on background. All these sectors play a vital role in health care, and many are often overlooked.
The Umoja interns also spend time learning about structural racism and other oppressive forces present in health care. Dr. Rhoads' approach is to get these young people comfortable with identifying racism, sexism, transphobia, or any other bias when it happens. Her experience has shown her that people often spend a lot of time and energy asking if discrimination is something they experienced or witnessed. The Umoja interns learn how these "isms" are systematized and operate to influence health outcomes, increasing the capacity to fix them. 
The internships also allow young people to see a different way of doing things. More often than not, medical training and healthcare services follow heavily prescribed pathways. The students working with Umoja see a novel way of delivering care in, for, and by the community. Umoja is creating opportunities for young people with fresh eyes to re-envision what care could and should look like in the future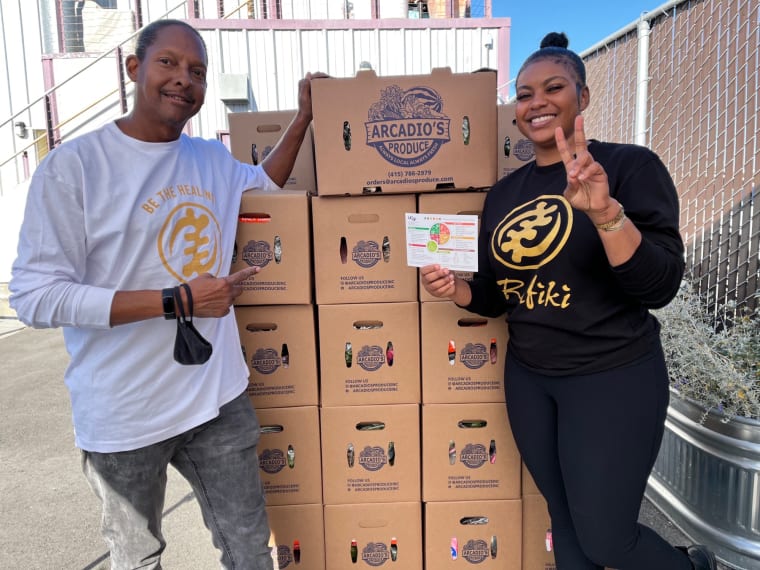 The incredible success of Umoja's COVID projects has set them up to do more. Umoja is now providing cancer screenings and plugging people into care if needed. Kaiser Family Foundation research "suggests that people of color receive later-stage diagnoses for some types of cancer compared to their white counterparts. These disparities are driven by a combination of inequities within and beyond the health system rooted in racism and discrimination." Umoja's model of meeting people where they are with cancer screenings has the potential to close the gap in these disparities. 
In the drive towards health equity and justice, Umoja's success underscores an important tenet: effective care for communities requires community engagement and participation.