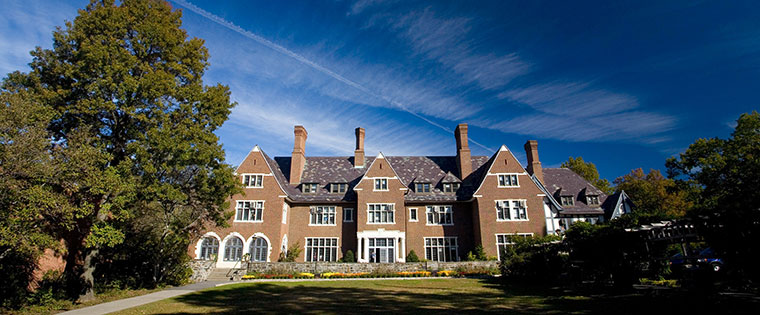 Thanks to creative students, dedicated faculty, and generous donors, Sarah Lawrence College is a constantly evolving hub for creative thought, collaboration, and uplifting action. These stories illustrate the power of your support.
---
SLC EmbeddED: Learning from Experience, Supported by Community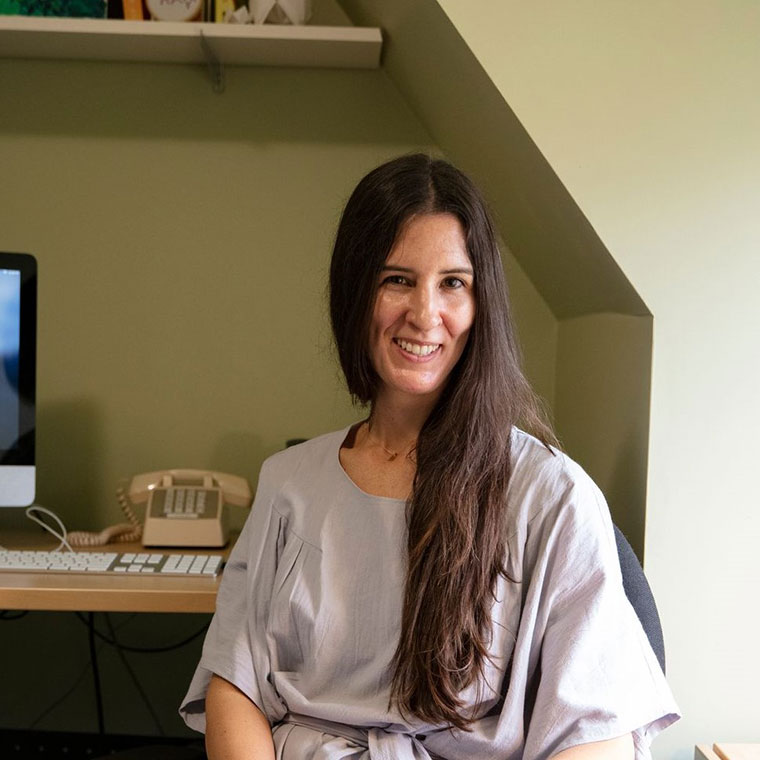 Sarah Lawrence students have always been eager to take classroom concepts into the wider world. A full 50 percent of undergraduates complete one or more internships; at any given time, some 40-50 students work and volunteer with community partners; countless others immerse themselves in political causes, artistic initiatives, and other areas where experience drives discovery.
With the launch of SLC EmbeddED last fall, Sarah Lawrence students now have access to an innovative platform of classes, events, and dedicated resources designed to help them navigate learning opportunities that emerge through experience. SLC EmbeddED Director Meghan Jablonski has been essential to the platform's development, drawing upon her 20 years as a clinical psychologist and her commitment to initiating creative, supportive, rigorous, and relevant opportunities.
SLC EmbeddED courses were built to be nimble: they can be taken sequentially or in isolation and can be paired with almost any kind of sustained extracurricular learning experience.s. Weekly reflections, thought-provoking readings, and engaging discussions invite students to reflect on work/life balance; communication strategies; power dynamics;  diversity, equity, inclusion; tackling impostor syndrome, and more. The SLC EmbeddED platform has grown to include a student-produced podcast, an alumni networking component, and partnerships with academic and extracurricular offices campuswide.
Nonso Elelleh '22, an environmental science student who interned at Schema Design in Brooklyn, attests to the transformative power of SLC EmbeddED. "Sarah Lawrence prepares us for the complexities of life in ways directly applicable to the job market," she says.
Jablonski is energized by the almost limitless opportunities for collaboration that lie ahead. "What started as an experiment now has a place to live," she says, "an identity that will allow us to build relationships and spread our roots throughout campus."
Sarah Lawrence students want more from an internship than a line on a resume. SLC EmbeddED helps them contextualize their practical experience outside the classroom, connecting this work to their academic passions as we prepare them to thrive in and solve the problems of a complex and rapidly evolving world.
Pulling it All Together: Introducing the SLC Learning Commons.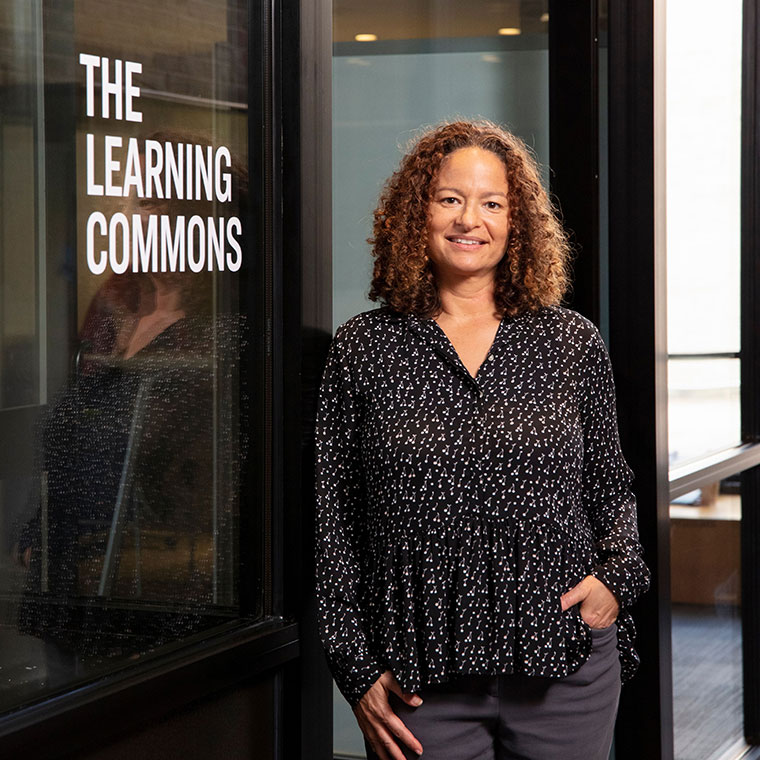 When COVID-19 dispersed Sarah Lawrence College's student body worldwide, Associate Dean of Studies Rachelle Rumph and her team recognized the need for comprehensive academic support. They centralized resources into the Learning Commons, an online hub providing easy access to math and science tutoring, writing support, and academic coaching with just one click.
The Learning Commons site quickly became a go-to resource. Building on its success, Rumph transformed a space in the Esther Raushenbush Library into a physical hub for collaboration, tutoring, and independent study. Equipped with flexible seating and movable whiteboards, the Commons became a vibrant space for academic engagement.
Students seeking academic support can visit the Learning Commons--online or in-person--to book a session in the Writing Center, schedule a research visit with a librarian, or connect with peer tutoring for math and science. The Learning Commons accommodated over 700 visits with tutors and mentors in its inaugural year. It expanded to offer language tutoring and workshops on study skills, time management, mindfulness, and career strategies.
The Learning Commons reimagined its role at Sarah Lawrence College by centralizing academic support. Collaborations with other campus offices and spaces have become integral, fostering a holistic support ecosystem. The goal is simple: to provide students with the online and in-person resources necessary for their success.
Building a Legacy: A Tribute To A Celebrated Photographer, Humanitarian, And Donor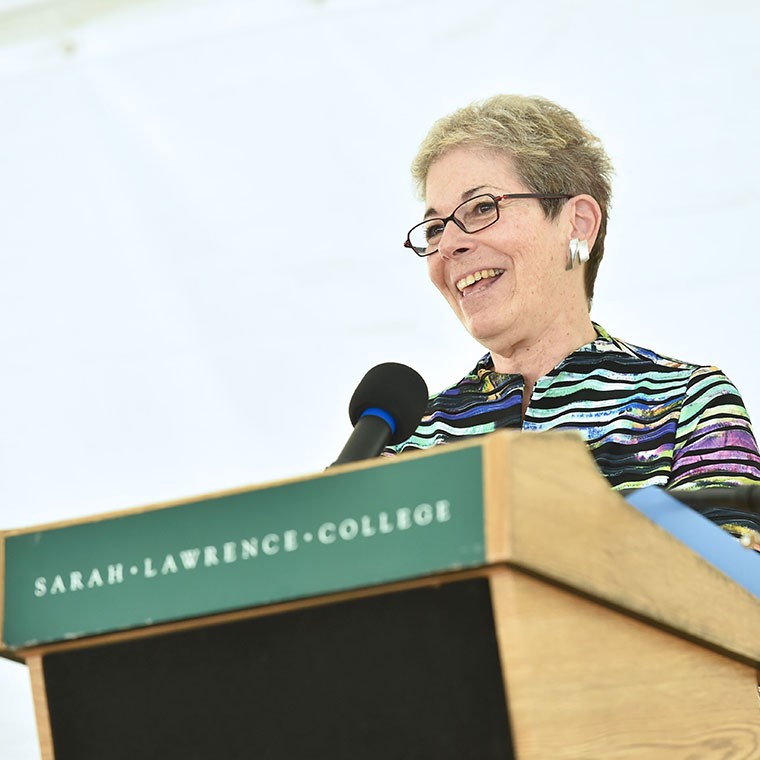 Kay Chernush '66, who passed away last winter, was an internationally acclaimed photographer, an intrepid world traveler, a tireless advocate for the voiceless and unseen, and—as her many friends around the globe would attest—profoundly empathetic, relentlessly curious, and full of life. She was also deeply loyal to Sarah Lawrence. Her husband of over three decades, Judah "Lee" Rosner, recalls how eagerly she followed news stories about fellow alumni, and how delighted she was to attend alumni events on campus and in their hometown of Washington, DC. As a 42-year donor to The Fund for Sarah Lawrence, Chernush progressively increased her annual gifts to become a leadership donor. Long before her sudden death of complications from a stroke, she had included Sarah Lawrence College in her will. Chernush cherished her time at Sarah Lawrence and credited her teacher/mentors—including Joseph Campbell, William Rubin, David Rubin, and Rudolf Arnheim—with helping to forge her worldview. After graduation, a Fulbright Fellowship took Chernush to India. She then spent time in Europe before returning to the United States. Chernush happened into photography while working as a writer for the Peace Corps: Sent to cover a drought in Africa, she was told to come back with pictures. She soon discovered a gift for storytelling through images. As a photographer, Chernush traveled the world, capturing images that would grace the pages of prestigious publications, including Smithsonian magazine. In 2005, an assignment for the US State Department exposed Chernush to the harrowing realities of human trafficking and modern slavery. Deeply moved, she harnessed her artistic prowess to shed light on these injustices. Chernush founded ArtWorks for Freedom, a global initiative that uses the arts to expose the truth about modern-day slavery. Her art became a powerful catalyst for change, inspiring action. Kay's legacy lives on in her captivating photographs and the hearts of those she touched. In supporting The Fund for Sarah Lawrence, Kay Chernush's legacy gift will provide for the next generation of intellectually curious, conscientious, global thinkers. As an unrestricted gift, it allows College leadership to direct her investment where needed most. Rosner emphasizes that Chernush's gift was given in gratitude for her lifelong relationship with her alma mater: "She just felt that Sarah Lawrence was so important to the whole arc of her life."