on leave for 23-24
AB, Dartmouth College. PhD, Yale University. Primary interests are Greek epic and lyric poetry, Greek historiography, Greek tragedy, and Greek and Roman sexuality. Publications include: Embattled: How Ancient Greek Myths Empower Us to Resist Tyranny (Stanford University Press, 2021), Enraged: Why Violent Times Need Ancient Greek Myths (Yale University Press, 2017), Solon the Singer: Politics and Poetics (Lanham, MD, 1993), as well as several articles on the poetics of metaphor in Homer and on narrative techniques in Herodotus. SLC, 2004–
Previous Courses
Literature
Greek (Ancient)
Latin
Additional Information
Selected Publications
Nikkei Asia: "How the Ancient Greeks Can Help China and the U.S. Avoid War." July 10, 2022.
Book Review: From Rome in 63 BCE — A Warning for Our Perilous Political Moment
Enraged: Why Violent Times Need Ancient Greek Myths
Enraged: Why Violent Times Need Ancient Greek Myths
A fascinating new study of three classic works of ancient Greek literature, exposing their enduring relevance. These stories, by Homer, Sophocles, and Euripides, all emphasize the consequences of glorifying violent rage and cultivate instead the capacity for empathy, self-restraint, and rational debate.
Yale University Press, August 2017
Solon the Singer: Politics and Poetics
In the series <em>Greek Studies: Interdisciplinary Approaches</em>, edited by Gregory Nagy.
Lanham, Maryland: Rowman and Littlefield Publishers, Inc., 1993.
The Tragic Io: Defining Identity in a Democratic Age
New England Classical Journal
42.4 (2015), 246-260
A Man Out of Time: Sophocles' Aias: 646-692
Transference Literary Journal
Fall 2015: 94-97
Seeing is Believing: Four Women on Display in Herodotus' Histories
Translation and Interpretation for Intermediate and Advanced Students.
Classical World
100.1 (2006) 45-48.
Polycrates and his Brothers: Herodotus' Depiction of Fraternal Relationships in the Histories.
98.2 (Winter 2005), 139-151.
A Matter of Perspective: Penelope and the Nightingale in Odyssey 19. 512-534.
The Classical Journal
vol. 97, no. 2. (Dec.-Jan., 2001-2002), 145-159.
Lectures, Talks and Presentations
Appearance on the New Books Network
Interview on The Arts Fuse
Interview on the Future Imperfect Podcast
Interview on the Future Imperfect Podcast
What can ancient Greeks teach us about resisting tyranny? Overbearing governments have been with us throughout time. Professor Emily K. Anhalt believes that the ancient Greeks left us good advice in their poetry to tell us how to resist tyranny.
Guest Appearance on BYU Humanities Podcast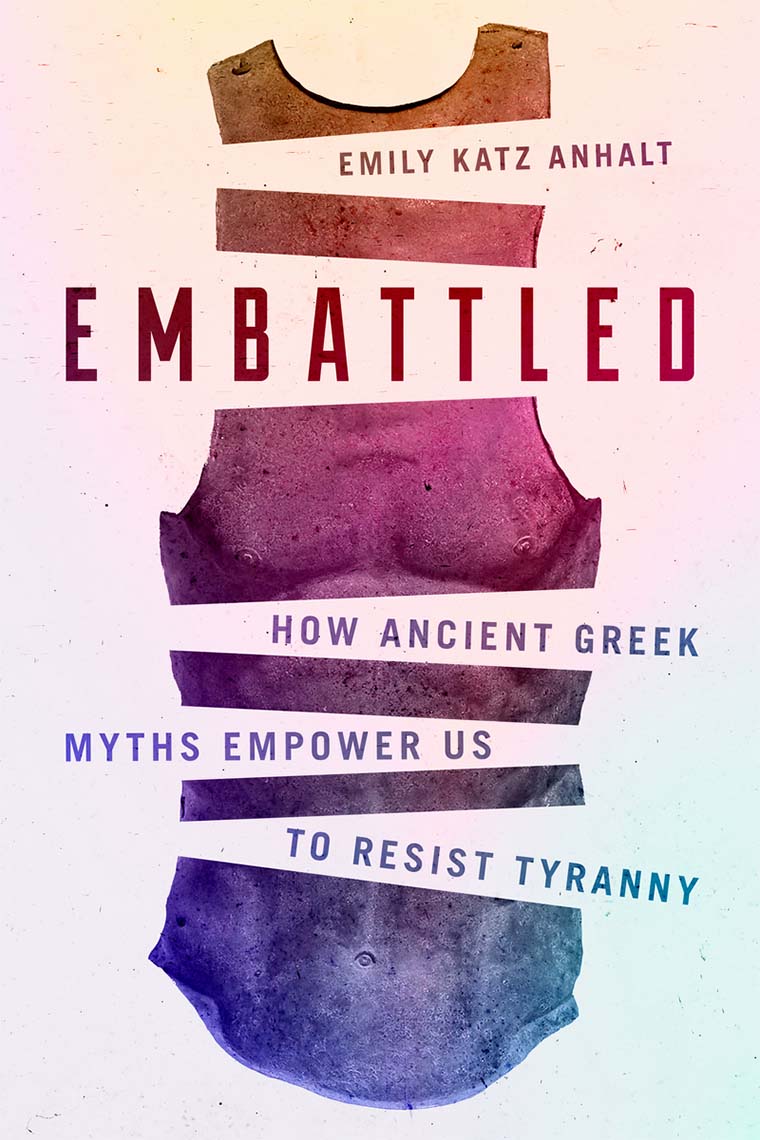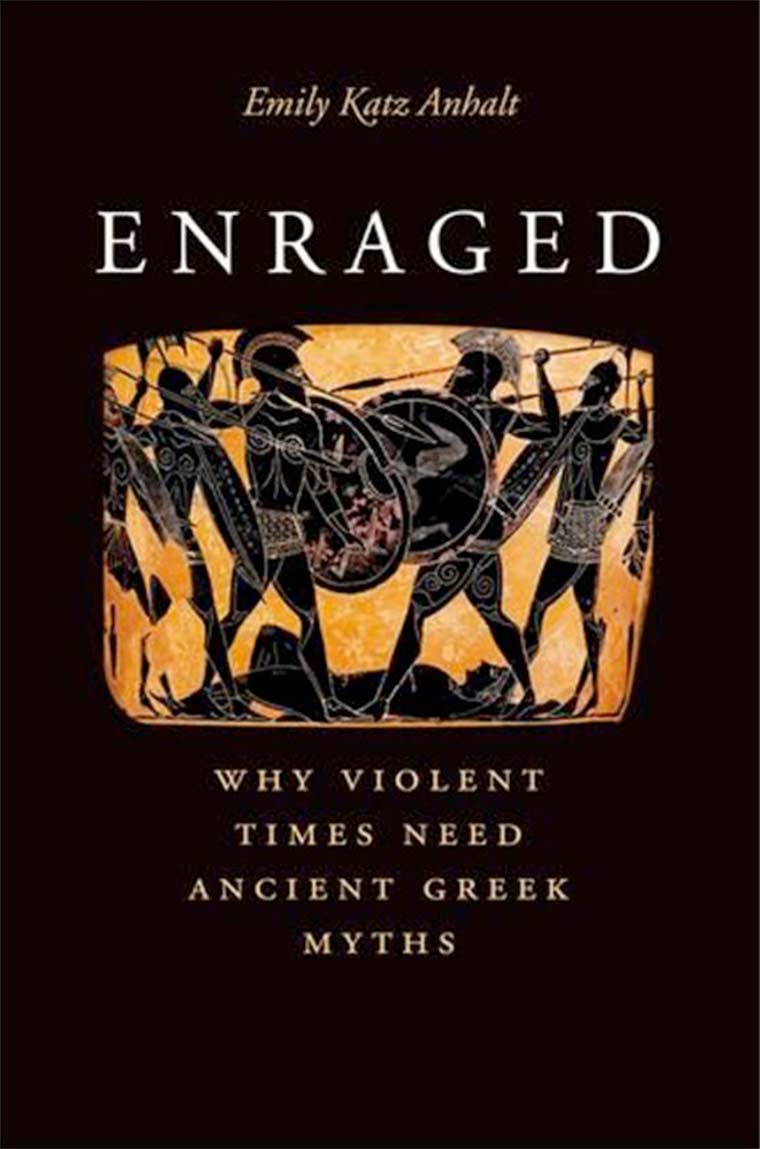 Read the New York Times review of Emily Katz Anhalt's book, Enraged: Why Violent Times Need Ancient Greek Myths
A Match Made in Ancient Greece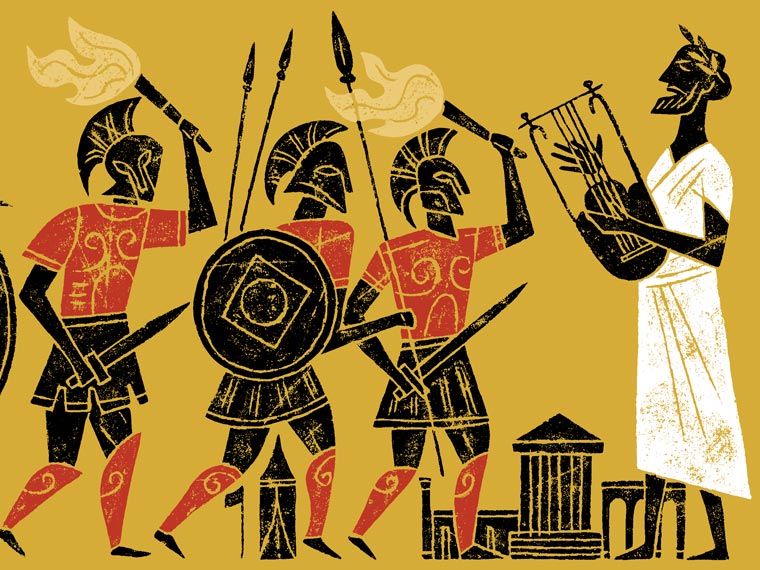 Emily Katz Anhalt reflects on the origins of democracy and education's vital role in protecting civil society from violence and tyranny in Sarah Lawrence Magazine
Questions & Answers
What do you love about teaching at Sarah Lawrence?

Education here is a collaborative process. Students have to find out what they are excited about. When my students are devising their conference projects, I tell them the topic they choose should be the thing that gets them out of bed in the morning.

And they are very creative. I had one student who did a conference project looking at gender and sexuality in fifth-century Greek vase painting and comparing that to modern clothing advertisements. Another student examined the wartime rhetoric recorded by Thucydides, the fifth-century historian, and compared these speeches to the wartime speeches of Presidents Lincoln, Roosevelt, and George W. Bush. I love it when students can take lessons from the ancient world and translate them for modern times.
How do you connect with students and make sure they are engaged in the material you teach?

My goals are to help students discover how they love to use their minds and to give them the tools to think with. I think college students are at a stage in their lives when they are drawn to the big questions; they really want to understand what it means to be a human being.

I try to draw that curiosity out by being inventive in my classes. We do some role-playing, which my students love. We usually have a "conversation in the underworld," where students take on the roles of various fictional characters or historical/mythical figures, and discuss the implications of what they've read—for then and for now. I've had classes do a pre-war Congress where we tried to avert the Peloponnesian War. We also put Cicero on trial for his execution of the Catilinarian conspirators. I think students like that I try to get them to engage with the material and engage with each other and they are usually very receptive to that.