AB, Dartmouth College. PhD, Yale University. Primary interests are Greek epic and lyric poetry, Greek historiography, Greek tragedy, and Greek and Roman sexuality. Publications include: Embattled: How Ancient Greek Myths Empower Us to Resist Tyranny (Stanford University Press, 2021), Enraged: Why Violent Times Need Ancient Greek Myths (Yale University Press, 2017), Solon the Singer: Politics and Poetics (Lanham, MD, 1993), as well as several articles on the poetics of metaphor in Homer and on narrative techniques in Herodotus. SLC, 2004–
Undergraduate Courses 2022-2023
Literature
First-Year Studies: Reality Check: Homer, Herodotus, and the Invention of History
FYS—Year
Reality is currently under siege. Millions of people today believe, to their core, things that are demonstrably not true. Are we "each entitled to our own reality," as some would argue? The ancient Greeks thought otherwise. Some 2,500 years ago, the Greeks began to distinguish muthos (origin of the English word "myth")—an unverified, unverifiable story—from historiē (origin of the English word "history"), an inquiry into the facts for the purpose of making a rational assessment. Simultaneously, the Ancient Greeks began to reject tyranny and introduce democratic political ideals and institutions. Tyrants, however, require obedient subjects unwilling or unable to fact-check even their most preposterous lies. Today's autocrats and would-be autocrats bombard us with fictions, even contradictory fictions, so as to eradicate the very concept of objective fact. As individuals, we are losing the ability to assess facts on their merits. We're losing the ability to learn not only from history but even from our own experience. Succumbing to authoritative speakers, many of us prefer virtue-signaling to real-world problem solving. We're abandoning verbal persuasion in favor of violence and intimidation. Can democratic ideals and institutions survive if we can no longer distinguish myth from history, fiction from fact? What is the value of evidence-based, logical reasoning? How can we learn from fiction without being deceived by it? Reading and discussing Homer's Iliad and Odyssey (c. 8th cent. BCE) and Herodotus's Histories (c. 440s, 430s BCE), we will examine these and other questions that are as vital to human survival and success today as they were centuries ago. This course is designed for students who welcome open-minded critical inquiry and are eager to read texts that are challenging both intellectually and emotionally. During the fall semester, students will meet with the instructor weekly for individual conferences. In the spring, we will meet weekly or every other week, depending on students' needs and the progress of their conference projects.
Faculty
Latin
Beginning Latin
Open, Seminar—Year
This course provides an intensive introduction to Latin grammar, syntax, and vocabulary, with a view toward reading the language as soon as possible. Close reading of Vergil's Aeneid in English will accompany intensive language study in the fall. By midsemester, students will be translating authentic excerpts of Latin poetry and prose. During the spring semester, while continuing to develop and refine their knowledge of Latin grammar and vocabulary, students will read selections from Vergil's Aeneid in Latin.
Faculty
Greek (Ancient)
Readings in Intermediate Greek
Intermediate, Seminar—Fall
Qualified students will read selected passages of Homer and Herodotus in Greek. The class will meet twice each week.
Faculty
Previous Courses
Literature
Greek (Ancient)
Latin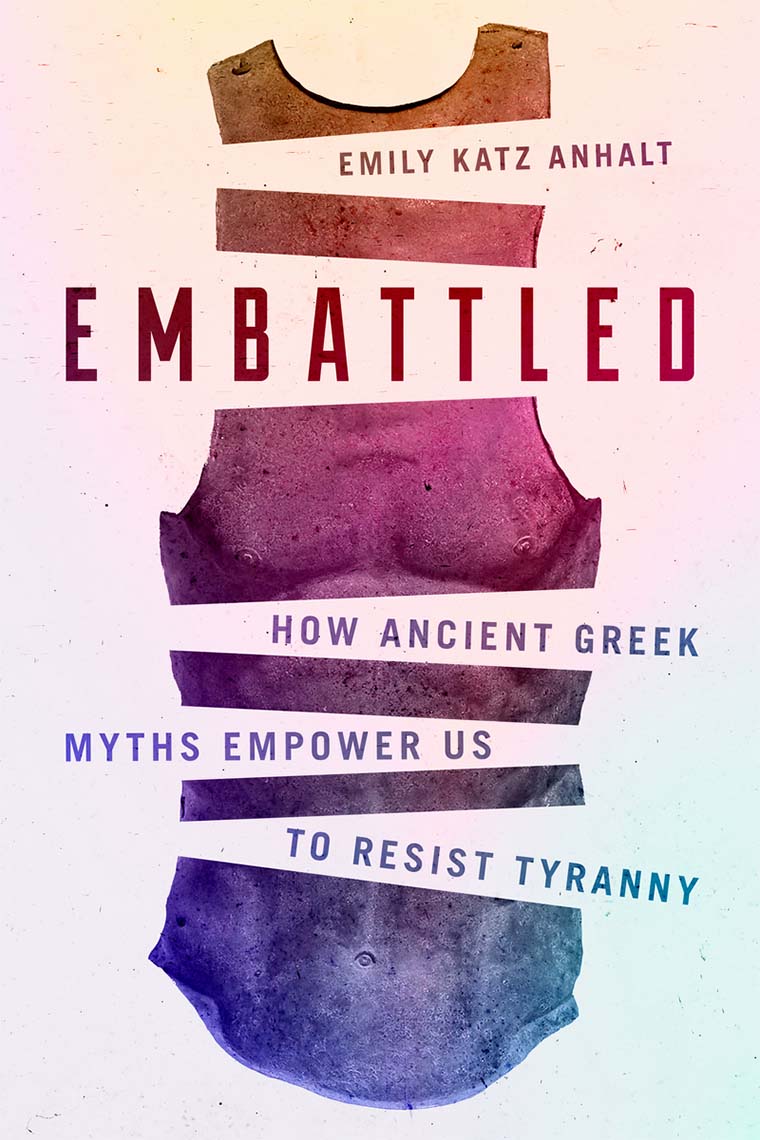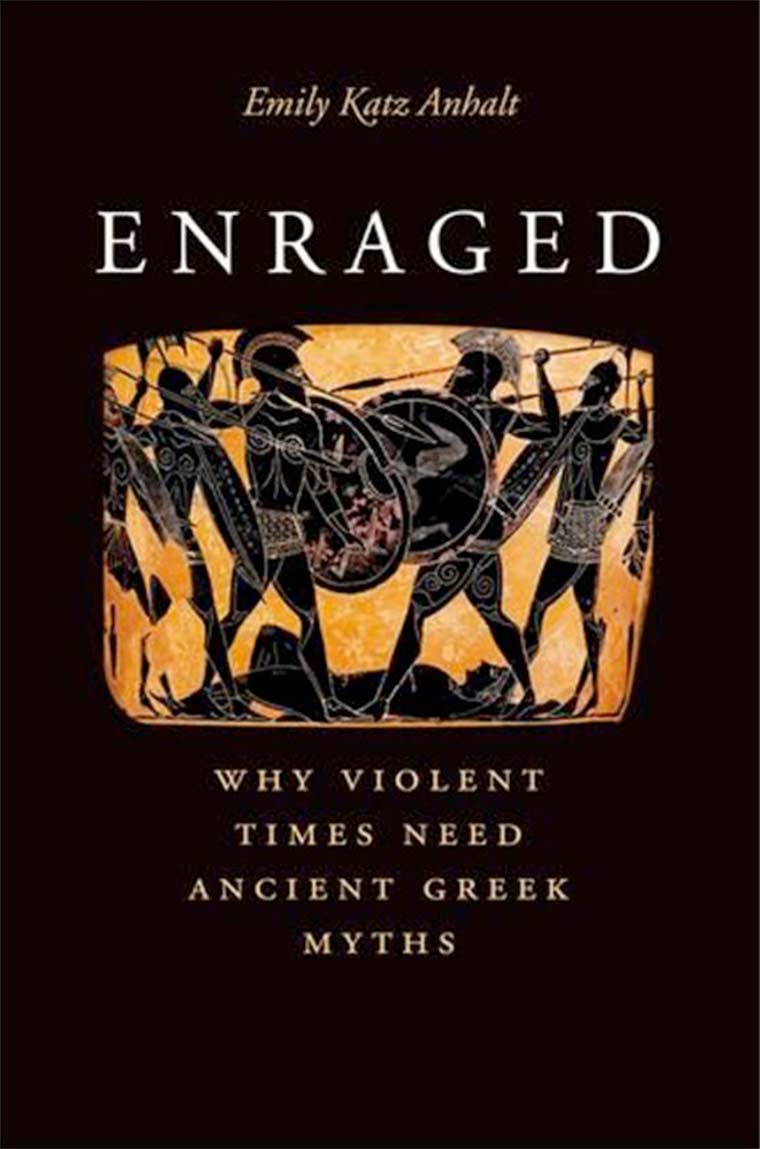 Read the New York Times review of Emily Katz Anhalt's book, Enraged: Why Violent Times Need Ancient Greek Myths
A Match Made in Ancient Greece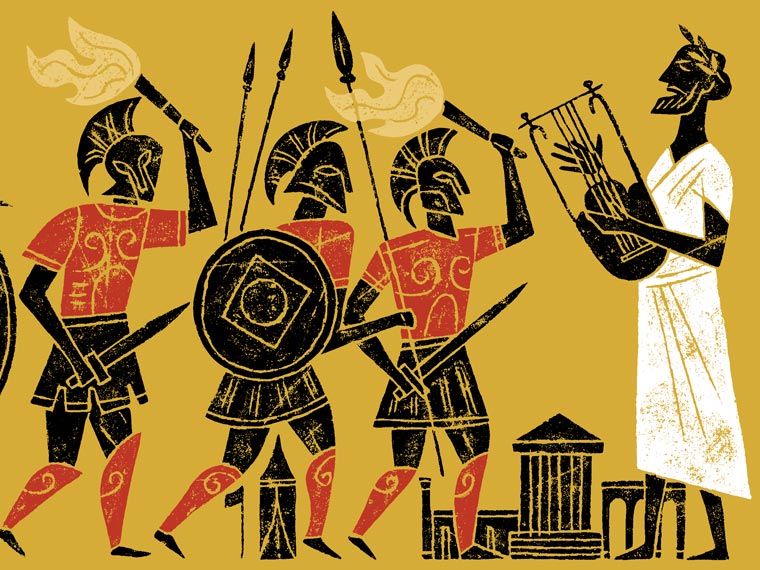 Emily Katz Anhalt reflects on the origins of democracy and education's vital role in protecting civil society from violence and tyranny in Sarah Lawrence Magazine
Questions & Answers
What do you love about teaching at Sarah Lawrence?

Education here is a collaborative process. Students have to find out what they are excited about. When my students are devising their conference projects, I tell them the topic they choose should be the thing that gets them out of bed in the morning.

And they are very creative. I had one student who did a conference project looking at gender and sexuality in fifth-century Greek vase painting and comparing that to modern clothing advertisements. Another student examined the wartime rhetoric recorded by Thucydides, the fifth-century historian, and compared these speeches to the wartime speeches of Presidents Lincoln, Roosevelt, and George W. Bush. I love it when students can take lessons from the ancient world and translate them for modern times.
How do you connect with students and make sure they are engaged in the material you teach?

My goals are to help students discover how they love to use their minds and to give them the tools to think with. I think college students are at a stage in their lives when they are drawn to the big questions; they really want to understand what it means to be a human being.

I try to draw that curiosity out by being inventive in my classes. We do some role-playing, which my students love. We usually have a "conversation in the underworld," where students take on the roles of various fictional characters or historical/mythical figures, and discuss the implications of what they've read—for then and for now. I've had classes do a pre-war Congress where we tried to avert the Peloponnesian War. We also put Cicero on trial for his execution of the Catilinarian conspirators. I think students like that I try to get them to engage with the material and engage with each other and they are usually very receptive to that.