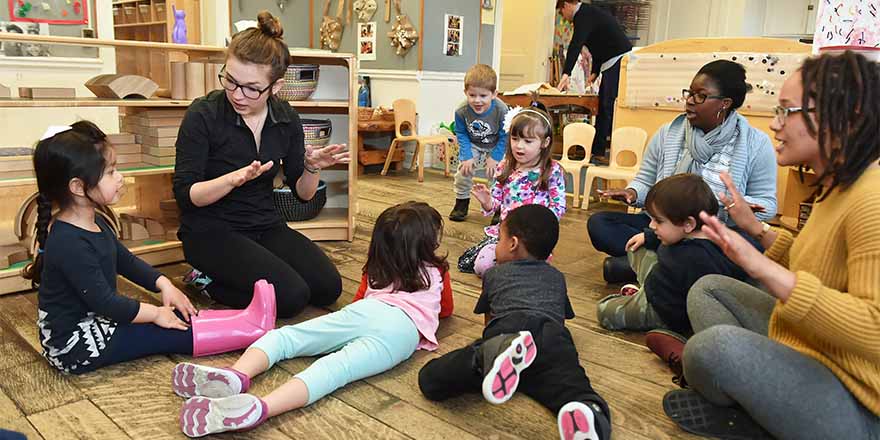 Students integrate work with children with ideas generated in course seminars at every point in the program.
In the first year in the program, students fulfill field placement requirements at the Early Childhood Center or in local public school classrooms. Internships also may be available at the Early Childhood Center. Students will also complete a placement in an Early Childhood Special Education program either during their first year or the following summer.
In the final year in the program, students work alongside a host teacher for three full days a week within select public school classrooms, one semester in each certification track.

Student-teaching placements are available in a variety of public, independent, urban, and suburban schools in New York City and Westchester that serve children from different socioeconomic backgrounds.
A carefully chosen host teacher supervises students and models practice grounded in observation and documentation, which leads to knowing each child fully. If a student is already employed as a full-time teacher, the supervisor is a member of the Art of Teaching faculty.