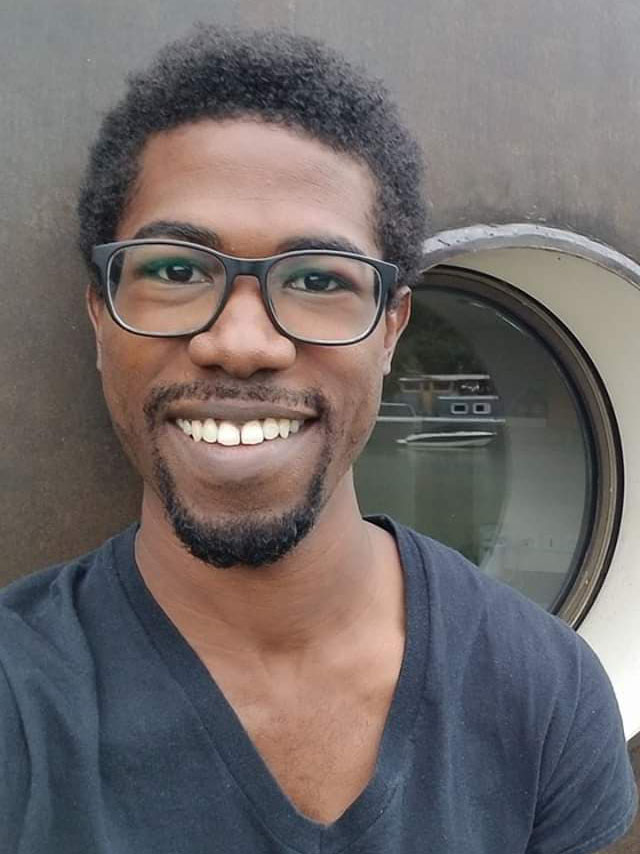 Corey Walker '06 is a member of the Alumni Association Board of Directors. In 2011, Corey was selected as a Google Policy Fellow and worked with a media and technology think tank. He recently moved from Washington, DC to Paris as an education consultant.
Why did you choose Sarah Lawrence College?
My entire family and its history are deeply rooted in the South–Tennessee, Alabama, and Mississippi. I grew up in a relatively small town about 20 minutes outside of Atlanta and attended public elementary, middle, and high schools. During middle and high school I learned that I had a passion for writing, literature, poetry, movies, and music. Neither of my parents attended college, but they made college attendance and graduation over-arching goals for me. I was a good student. After taking a standardized test, probably the PSAT, I received mailings and a letter from Sarah Lawrence College. I read "NY" on the envelope. That stuck with me.
I believe that I wanted to live in New York from the moment I learned where and what it was.  Sarah Lawrence's open curriculum, small class sizes, the relationship students have with faculty, and proximity to the city–those are the things that helped to narrow my focus among college acceptance letters during my senior year, which I spent attending Georgia State University full-time. The idea of attending Oxford during a year abroad was a real draw to Sarah Lawrence too. Ultimately, when I walked around campus and met prospective and then-current students during Admitted Students Day in 2002, my mind was made up. Funnily enough, I didn't end up applying to the Oxford study abroad program, but spent a transformative junior year in Paris and Dakar.
Did you have a favorite class?
That's very difficult. Without exception, I enjoyed learning with each of my professors. Marie Howe is my don and her "First Year Studies Poetry" was the perfect introduction to Sarah Lawrence's learning environment.  Aside from that, I'll say Ilja Wachs's "19th Century Literature," LaShonda Barnett's "African Diasporas," and James Bowen's "Constitutional Law" all left profound impacts. I think there's a relatively straight line from James' class to what I did after Sarah Lawrence–I wound up going to and graduating from Northwestern University School of Law in 2013.
What was your favorite spot on campus?
Senior year I lived in one of the Andrews Court dorms with friends I've kept till this very day.  My room overlooked the courtyard behind Andrews Court and in my window a huge tree turned every shade of red and orange in the fall. Between the Andrews buildings we hung out in a smaller courtyard that had a small statue we called Saint Francis of Assisi. I'm not actually sure if that's actually who was represented.
How did your time at Sarah Lawrence shape your career?
After Sarah Lawrence, I worked as a litigation paralegal for a corporate law firm in midtown Manhattan. I distinctly remember my interviewer asking about my studies at the College, and my time abroad. No one where I'd come from had ever heard of Sarah Lawrence. That, too, stuck with me. I also know that I was admitted to a competitive, well-regarded law school because of my education at Sarah Lawrence.
Sarah Lawrence's pedagogical emphasis on engaging rigorous writing, thorough reading and extensive research increased my aptitude for acquiring new skills. Over the years, I've been struck by how Sarah Lawrence prepared me for the work I've engaged–in politics and policy, law and consulting, and education.  Very specifically, the years of French language and literature coursework, and a year abroad in French-speaking countries, enabled me to pursue these various career paths in the US and abroad in Europe where I have lived, worked and studied frequently for several years.
What's been your favorite part of your recent move to Paris?
Goodness, more recently it's fairly easy to say that witnessing Paris' celebration of France's World Cup Victory was very special.
After feeling the need for a break from work and life that centered Washington, DC, I came here working as an education consultant, and as an English teacher in a suburban high school. I'll continue as a consultant and begin a Masters in Secondary Teaching of French and Foreign Languages, as well as earn a UK Secondary Language Educator certification. Returning to Paris has given me another opportunity to further my interest and experience concerning systems of education, educational access and equity, and learning technology in comparative contexts.