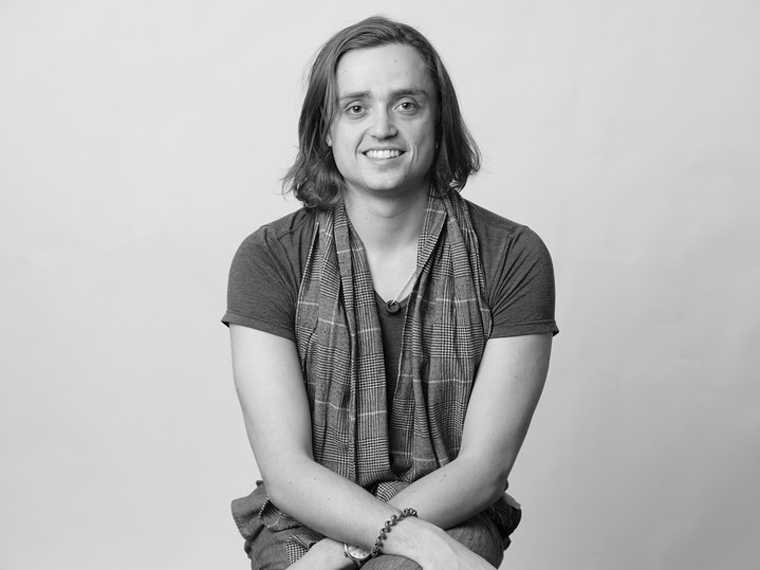 Jeremie Gluckman '13 is now a program manager in community operations for Singularity University.
Why did you choose Sarah Lawrence?
I'm a dancer who loves research and writing. The opportunity at Sarah Lawrence to study fine arts while pursuing other disciplines like economics and law were too good to pass.
Did you have a favorite class?
How do you choose just one? It's a tie between Marilyn Power's "Natural Resource Economics" and my First Year Studies, "Cultures of Nature" with Charles Zerner.
What was your favorite spot on campus?
My favorite spot was among the books at Esther Raushenbush Library. I was involved in campus life registering students to vote and working with the community in Yonkers as an intern at City Hall. My findings at the library and course content informed how I interacted with my local surroundings.
How did your time at Sarah Lawrence shape your career?
The values that I developed have been a guiding force in my career. Rose-Anne Thom in the Dance Department was my thesis advisor. She really helped me hone in on what I stand for and who I'm with. This knowledge has stayed with me as I've worked in communities and for companies across the globe. From leadership in the arts to teaching with the Peace Corps in China, and now immersed in the technology sector, my ability to put people and experiences first has been valuable.
What are you most looking forward to at Reunion 2018?
The people. One of my favorite parts of my time at Sarah Lawrence is the friends I made. Catching up, sharing resources, and learning from one another will be super valuable.