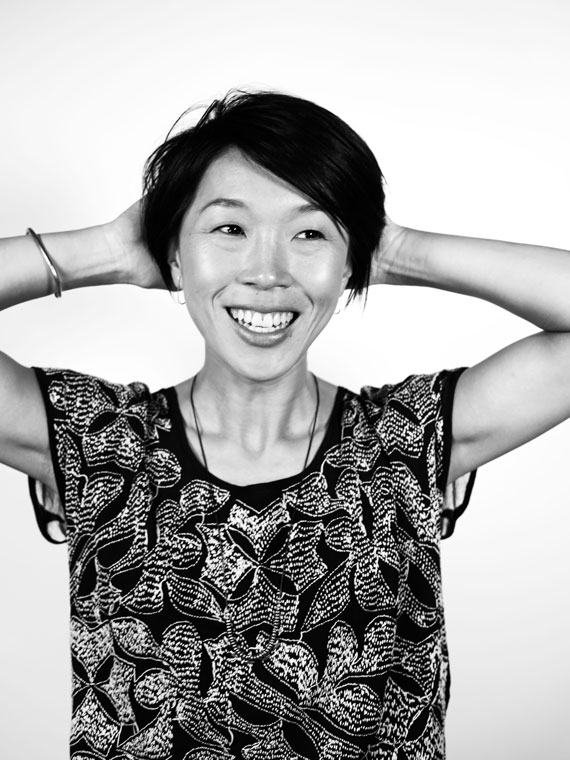 Etienne Fang '98, MSEd '99 attended Reunion 2018 with her whole family. She is currently Staff UX Insights Strategist at Uber, focused on the future of insights across the company. She has been leading human-centered research for design for The North Face, Clorox, Method, Coca-Cola, and Wal-Mart.
Why did you choose Sarah Lawrence?
I distinctly remember telling my parents when I was applying to colleges that I was looking for a place that would inspire me. After my interview with the Dean of Admissions, which felt more like a conversation with a good friend and mentor, I had a hunch that Sarah Lawrence College would be good fit. Then when I went to visit the campus, my parents and I knew Sarah Lawrence College was the place where I would be most inspired. We were right.
Did you have a favorite class?
Practicum in the final year of the Art of Teaching Graduate Program, taught by the incredible Mary Hebron, was my favorite class. It was in that class we had the chance to discuss the highlights and war stories from our teaching internships. I was lucky enough to work in an incredible 5th grade teacher's class (also a Sarah Lawrence grad), who really shaped my philosophy as an educator.
What was your favorite spot on campus?
My favorite spot on campus was the photography department where I spent most of my time, mostly in the pitch black of the dark rooms. I managed the photography facilities, which was in Bates back then, and included a photography studio, B&W, and color dark rooms. I spent countless hours shooting friends in the studio, developing film (this was before digital), printing, and playing with color and shape. These hours spent were pure flow.
How did your time at Sarah Lawrence shape your career?
I completed both my Bachelor of Arts and my Masters of Science in Education at Sarah Lawrence. Though I was passionate about other subjects, including photography and psychology, I felt that teaching was the best way to bring creativity to the masses through public education. Through teaching, I discovered my love for ethnographic research and design. So after a few years of teaching in Central Park East I School in East Harlem, I went on to study environmental design at Parsons School of Design. Since then, I have been working at the intersection of design and research.
What I learned through my numerous conference projects at Sarah Lawrence is that I can identify what is most interesting, pursue it with curiosity and determination, make new connections, and forge new paths. That's been my operating principle throughout my non-linear career path, which I continue to find deeply gratifying. And I feel grateful to have been given this opportunity to explore (rather than follow) so early on in my education at Sarah Lawrence.
You brought the whole family to Reunion 2018. What was your favorite part of the weekend?
My favorite part of my 20th Reunion weekend was seeing my don, William Shullenberger, along with several classmates from his first-year class. He brought a photograph of our class taken on the last day of class in '95—I was 18 years old. It was amazing to see how young we all looked back then, and remembering how grown-up I felt—that was just the beginning. Seeing that photo there with my husband and sons (ages 6 and 9), I am reminded that now is still the beginning.