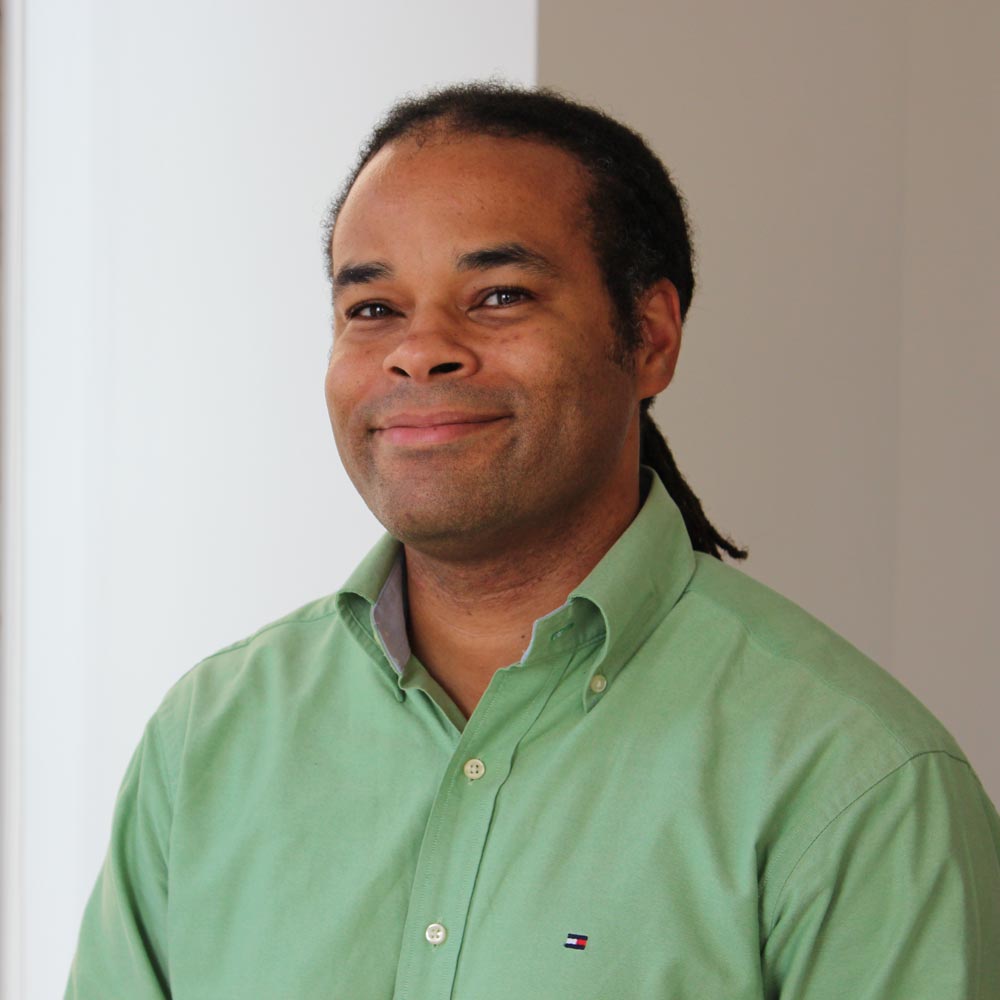 This month, we talked to Reunion 2016 volunteer Stephen Anderson '96. Anderson has written and produced nonfiction programming for networks including the Discovery Channel, A&E, TLC, and HGTV. He now writes and produces original and archival content for NBC Learn.
What brought you to Sarah Lawrence?
One of my favorite TV shows when I was in high school was a late 80's/early 90's sitcom called Head of the Class. It was about high school kids in New York City who were in a gifted program. One of the characters who excelled in English and writing mentioned she was going to Sarah Lawrence College when she graduated. When I got the Sarah Lawrence brochure in the mail, it made me think of that show, so I gave it a thorough read. It seemed like a perfect fit for me in terms of small classes, and I could pursue my interests in social sciences and writing without having to choose just one discipline.
What was your favorite conference project?
It's hard to pick one, but one of my favorites was when I had to write a series of children's stories for my children's literature class. I did research, but I also had a chance to work at the Early Childhood Center for the semester to get an accurate voice of what kids were like at the preschool age.
How do you use what you learned at Sarah Lawrence in your life now?
I use it everyday. I have to research and write stories about a lot of different subjects from history to science, and just having an interest in "finding out more" has always driven my work. At Sarah Lawrence, you have to have a natural tendency to want to learn more and go beyond the surface of many subjects. And for me, Sarah Lawrence taught me that pretty much anything is interesting the more you read and research it.
What are you most looking forward to at Reunion 2016?
Seeing friends I haven't seen in a very long time (some since graduation)!
You've produced a lot of educational programming for NBC News and others. Do you have any TV guilty pleasures?
I have a thing for nostalgia, so any kind of scripted TV from when I was young or in college are my favorites. I love watching old Melrose Place or Beverly Hills, 90210 episodes or Three's Company.