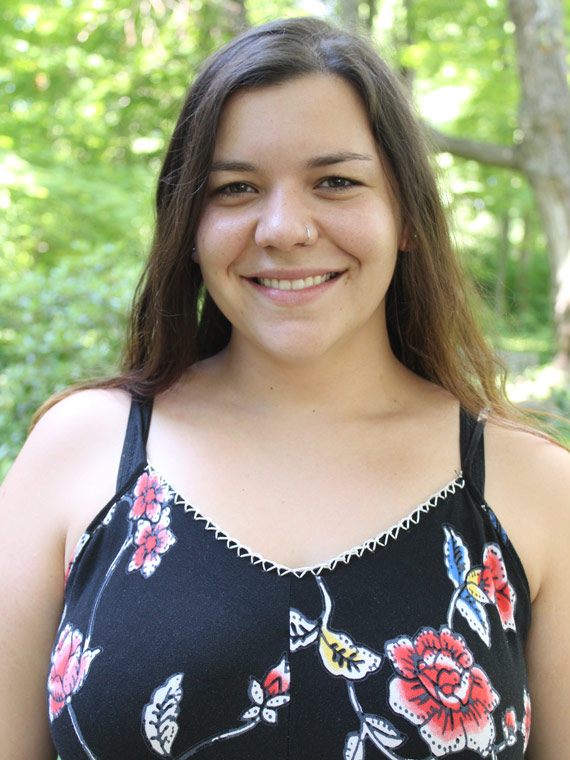 What are you doing professionally?
I am starting my first year of teaching in the fall. I will be an assistant teacher at Horace Mann School and I am so excited!
How did Sarah Lawrence College prepare you for this career?
I went to Sarah Lawrence for both undergraduate and graduate school. My undergraduate experience allowed me to explore so much subject matter. I was free to dabble in creative writing, Spanish literature, psychology, sociology, and child development. Having this freedom helped me decide which of my passions I wanted to pursue as a career.
Graduate school prepared me professionally. Through the Art of Teaching program, I learned so much about the complexities of teaching, from different pedagogies and teaching styles, to the classroom set up, how to build relationships with students and families, working with state and district standards, etc. I also had access to support that helped me to receive my New York State teacher certification and to land my first job before I even graduated!
What internships and other activities did you participate in while a student at Sarah Lawrence College?
In my sophomore year, I took a Child Development class that required fieldwork at Sarah Lawrence's Early Childhood Center (ECC). After that semester ended, I kept going back to the ECC even though it wasn't required anymore. Senior year, I became a full time assistant teacher in the kindergarten classroom at the ECC.
I was also worked for Student Activities as a sound technician and worked with the Child Development Institute on various events like their CAPEs (Community Adventure Play Experiences) and their Empowering Teachers Conference.
I also stayed involved with social activism on campus, attended marches and rallies with other students, advocated for Planned Parenthood with Sarah Lawrence's Vox chapter, and stayed in conversation with students and administration about important issues on campus.
Why did you attend the Art of Teaching Graduate Program?
I met many Art of Teaching students in the three years I volunteered at the ECC. Through conversations with those students, and with the teachers in the Kober and Boulder classrooms, I realized that teaching was something I was interested in, and the Art of Teaching program just made sense! Not only did I receive my master's degree in only one extra year, but also I got to learn about children and teaching from professionals who constantly worked hard to demonstrate the value of progressive teaching.
What brought you to what you're doing today?
The Art of Teaching program helped me to shape my personal teaching philosophy: a value for free discovery, the importance of social justice education in school, rich play and creation experiences, and emergent curriculum. With those values in mind, I wanted to find a school that matched with me. Horace Mann's Nursery school is a great example of this.
Do you have any advice for current Sarah Lawrence students considering a career in education?
Say yes when you can. Of course, have respect for your own needs and don't overbook yourself. But when you have opportunities to volunteer, intern, or simply attend events related to what you're passionate about, say yes to them. Through these commitments, you will make valuable connections to professionals within your field and you will have abundant chances to learn through real experiences.
Also, honor the connections you make: say thank you and send follow-up emails, offer up your free time, smile, and be kind. People will remember you when you show that you care.