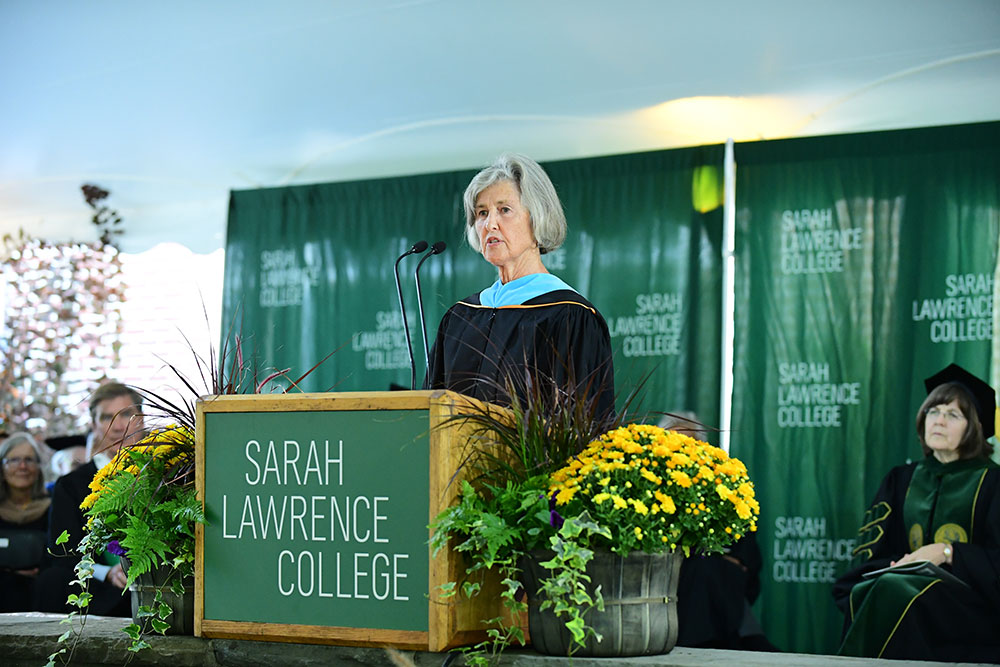 The Sarah Lawrence community mourns the loss of alumna and longtime member of the Board of Trustees Sarah Kerlin Gray Gund, who passed away on August 17, 2023.
A 1965 graduate of Sarah Lawrence, Sarah pursued her passion for psychology during her years at the College. After graduation, she earned a Master's Degree in Special Education from Bank Street College, and went on to have an impactful, decades-long career as an education specialist, working primarily with children with learning disabilities in both school and clinical settings.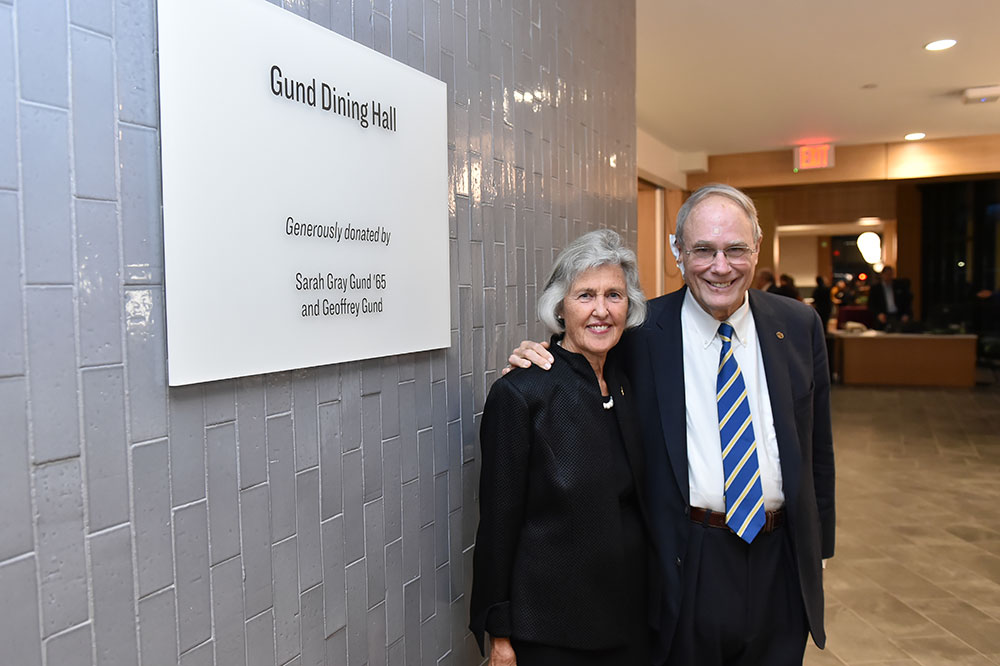 A proud and devoted alumna, Sarah was a staunch believer in and supporter of the College, its mission, and its students. In 2012, she and her husband, Geoff, established the Sarah and Geoffrey Gund Endowed Presidential Scholarship Fund, which provides scholarships to exceptional students of limited financial means. The Gund Dining Hall, generously provided by Sarah and Geoff, is a centerpiece of the Barbara Walters Campus Center, the campus' newest building. Sarah was also a member of The William & Sarah Lawrence Society and a consistent and generous donor to The Fund for Sarah Lawrence.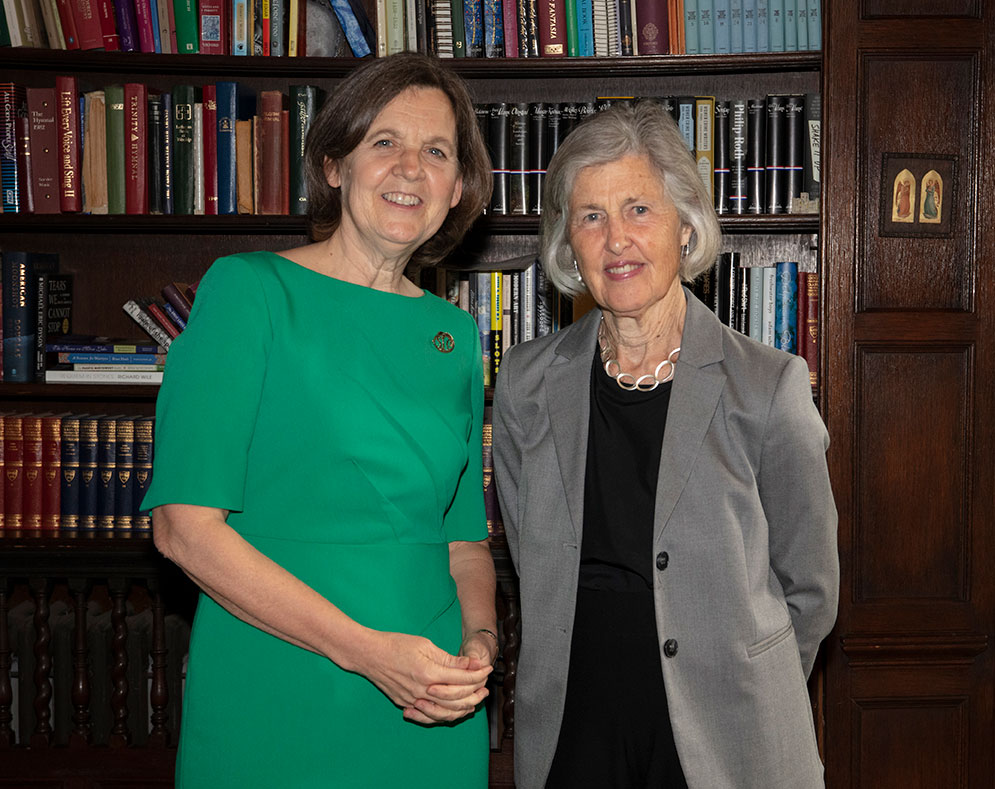 Throughout her 14 years of service on the board of trustees, Sarah served on numerous committees, including Trustee Governance, Educational Policy, Advancement & External Relations, Enrollment, and the Executive Committee. She also participated as a member of the presidential search committee in 2016-17 and the Campaign Steering Committee, and was instrumental to the success of the College's largest capital campaign to date. 
"Sarah brought to her work on the board the characteristics that defined her in every aspect of her life: an innate sense of diplomacy, a steady hand, and genuine goodwill," said Sarah Lawrence president Cristle Collins Judd. "She was quietly and strongly effective as a trustee who connected her deep affection for Sarah Lawrence's past with a profound commitment to ensuring the College was meeting the needs of today's students and positioned for success long into the future. Beyond our work together, Sarah was a dear friend, and I will always remember and be grateful for her compassion, her kindness, her humor, and her infectious, glorious laugh."
In addition to her service as a trustee, Sarah was a tireless volunteer, mentoring students, opening her home for events, and helping to plan multiple reunions. At Reunion 2020, she was nominated for and honored with the Citation for Service, which lauded her for her enthusiasm and great generosity.
Sarah's steadfast commitment to philanthropy and community service extended well beyond Sarah Lawrence. She served for a decade as a board member at Bank Street, and was a longtime board member of Wave Hill, where she served as co-chair, and Riverdale Neighborhood House. She is Chair Emeritus of the Putney School in Vermont, her alma mater.
The College extends its deepest condolences to Sarah's husband Geoff, their children, and their grandchildren.
---