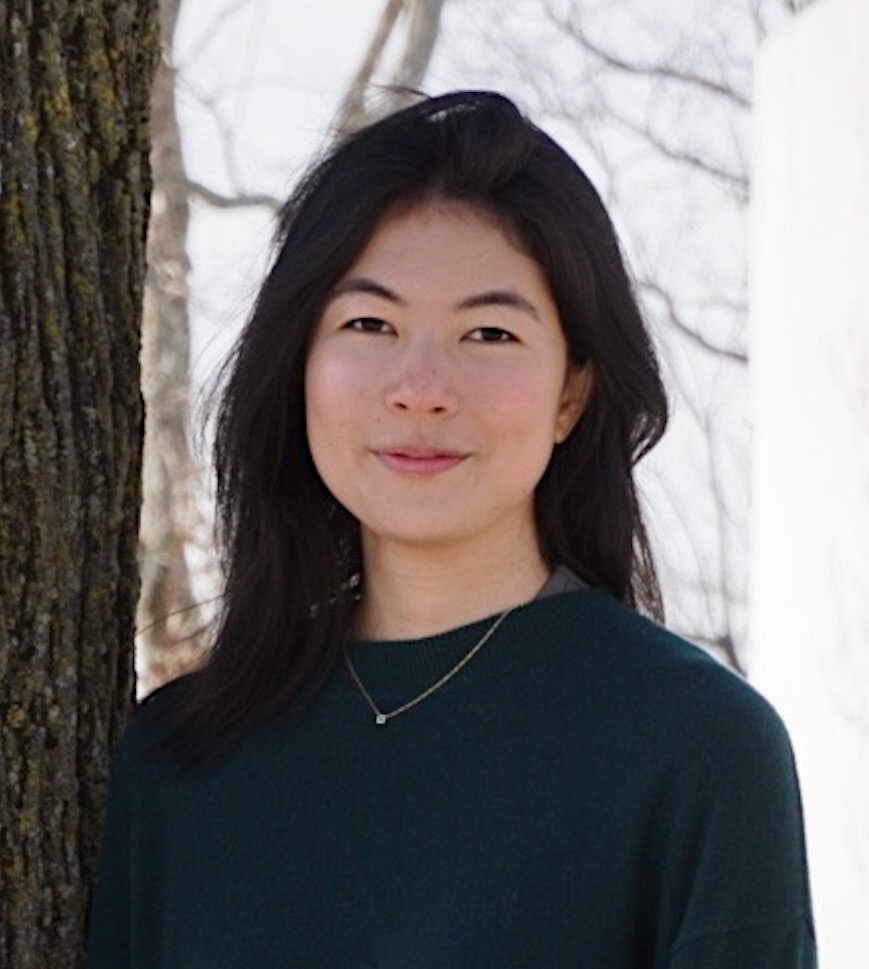 Karintha Lowe, PhD, American Studies program at Harvard University, will serve as the Mellon Public Humanities Fellow at Sarah Lawrence College and the Hudson River Museum in Yonkers, NY. 
At the College, Lowe will teach in Asian-American Studies, Museum Studies, and Visual Cultures, while engaging Sarah Lawrence students in her work at the Museum.  At the Hudson River Museum, she will organize a number of exhibitions over two years, including in the Community and Partnership Gallery of the Museum's new West Wing. The new gallery will offer an inviting and experimental space for displays that will feature local, regional, and emerging artists, including work by artists-in-residence, community collaborations, and inventive partnerships with schools and universities. She will also plan and execute programming in support of the exhibitions, including talks, lectures and workshops, again with the aim of engaging the local community with the Museum, including K-12 students.
"We are so excited at the opportunities that the joint position at the Hudson River Museum opens up for us; with her interdisciplinary teaching interests and significant work in the public humanities, Karintha is ideally suited to helping us develop our long-standing relationship with the Museum" says Melissa Frazier, grant administrator and Russian Language and Literature faculty at Sarah Lawrence College.
"We extend a warm and enthusiastic welcome to Karintha Lowe, PhD, as she joins the Hudson River Museum as our esteemed Mellon Public Humanities Fellow. With her passion for community engagement and commitment to fostering connections among our communities, we are excited to embark on a journey of meaningful collaboration and shared experiences," states Masha Turchinsky, Hudson River Museum Director and CEO.
Karintha Lowe added, "I'm honored and excited to bring together our diverse communities through my work as the Mellon Public Humanities Fellow. The role provides a wonderful opportunity to build important and sustainable connections across our vibrant local arts scenes and the College, and I'm thrilled to be able to showcase much of this work through the Community and Partnership Gallery."
The College's Mellon Fellows focus their teaching and community engagement across Yonkers and Bronxville, connecting and advancing the missions and efforts of local cultural institutions to bring people together and help re-knit and create the civic fabric of the community. Host organizations will craft the position to their unique needs, but all fellows will use their background and academic expertise to expand their host organization's reach and strengthen the arts and humanities network in Westchester County.
At the College, Lowe will teach one course each fall semester; in the spring and summer, she will support other Sarah Lawrence faculty and students as they engage in community-based work at the Museum and/or as Museum interns.
An interdisciplinary scholar and curator, Lowe has also worked at the New York Historical Society and the Museum of Chinese in America, where she developed public programming and exhibitions on Asian American multimedia art. She holds a BA, Macalester College; MA, Harvard University; and PhD, Harvard University.
Founded in 1969, The Andrew W. Mellon Foundation is the nation's largest private funder of the arts, and the humanities in higher education. 
​​About the Hudson River Museum
Hudson River Museum is a preeminent cultural institution in Westchester County and the New York metropolitan area. Situated on the banks of the Hudson River in Yonkers, New York, the HRM's mission is to engage, inspire, and connect diverse communities through the power of the arts, sciences, and history.
The Museum offers engaging experiences for every age and interest, with an ever-growing collection of American art; dynamic exhibitions that range from notable nineteenth-century paintings to contemporary art installations; Glenview, an 1877 house on the National Register of Historic Places; a state-of-the-art Planetarium; an environmental teaching gallery; and an outdoor Amphitheater. Accredited by the American Association of Museums (AAM), the Museum is dedicated to collecting, preserving, exhibiting, and interpreting these multidisciplinary offerings, which are complemented by an array of public programs that encourage creative expression, collaboration, and artistic and scientific discovery.
---