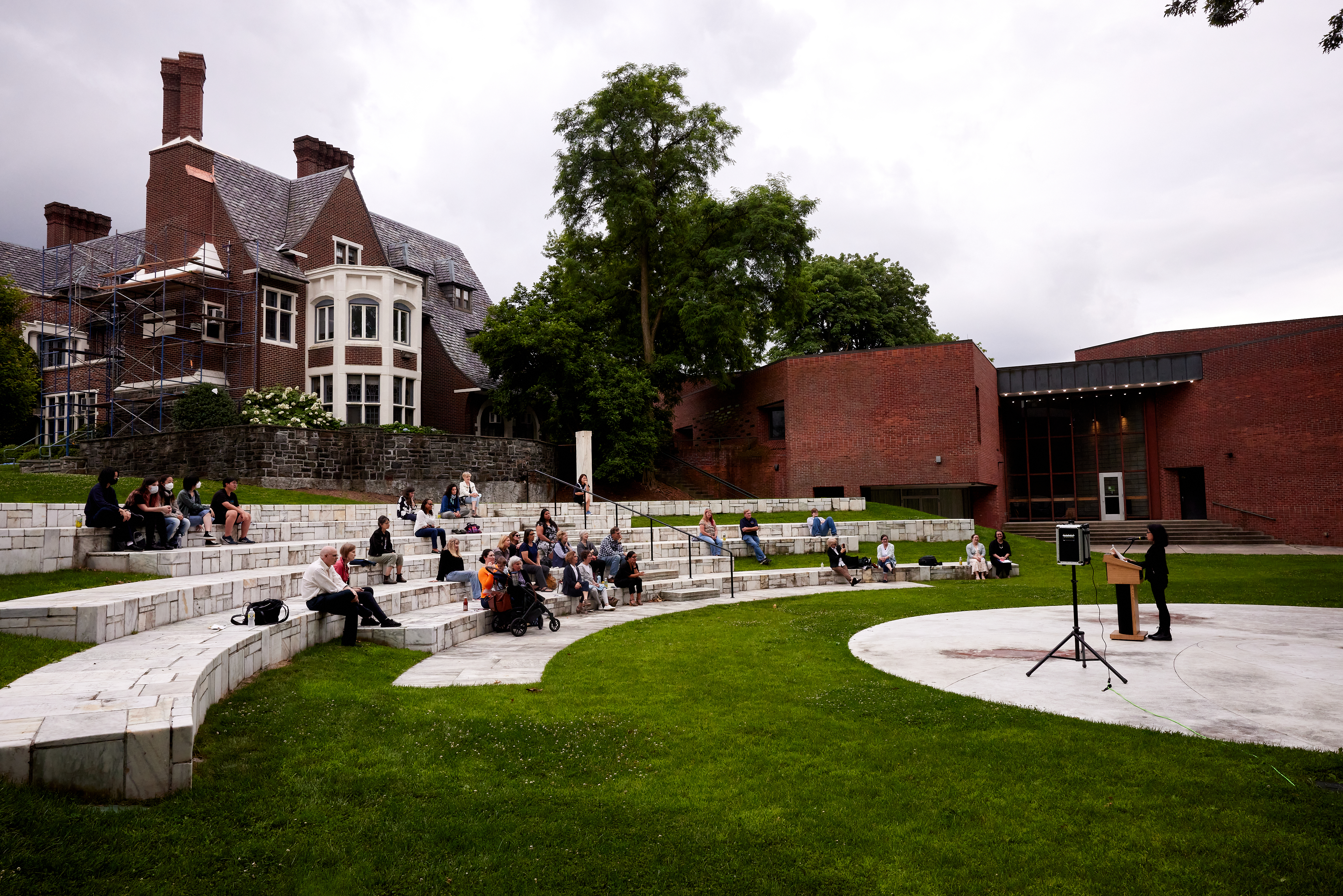 The Writing Institute will hold a series of events to commemorate the occasion and introduce a new scholarship program
YONKERS, NY, April 6, 2023– The Writing Institute at Sarah Lawrence College launched in 1983 with three classes for "adults serious about the adventure of writing." Now in its 40th year, the Writing Institute has grown into a robust writing community, serving hundreds of writers every year with more than 70 classes to choose from. 
To celebrate this important milestone, the Writing Institute is launching the Writing Institute Scholarship Fund, a new program allowing for greater access for writers of all backgrounds to participate in the Writing Institute's classes. 
"Our motto is that all writers are welcome, and I'm thrilled that these scholarships will create even greater access for writers from underrepresented backgrounds to join our vibrant community," said Courtney Gillette, director of the Writing Institute. "The Writing Institute Scholarship Fund will help galvanize us to be inclusive and accessible. I can think of no better way to celebrate our 40th anniversary than by providing scholarships for our incredible classes." ​
The scholarship application for Summer 2023 classes is now open, and full details can be found on The Writing Institute website.
As part of its year-long anniversary celebration, The Writing institute will also hold a virtual craft workshop with Deesha Philyaw, author of the short story collection, The Secret Lives of Church Ladies, which is being adapted for television by HBO Max on July 25th. And, in October, New York Times bestselling author Jami Attenberg will present at an on-campus craft talk and 40th anniversary reception. 
About The Writing Institute
Since 1983, the Writing Institute at Sarah Lawrence College has offered writers a robust and supportive community, with workshops, classes, seminars, conferences, readings and more. Our virtual and on campus classes are open to all writers, including classes for beginners, advanced prose and poetry workshops, teen programs and publishing seminars. View upcoming classes and events at the Writing Institute here.
---