Dear Members of the Sarah Lawrence Community,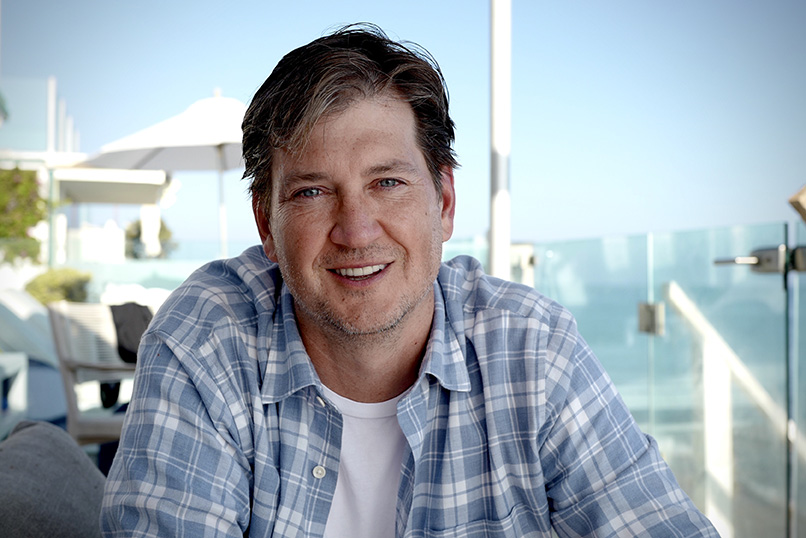 It is one of my greatest pleasures as president to announce the guest speaker for Commencement each year. I'm thrilled to let you know that prolific and award-winning TV creator, writer, director, and producer Bill Lawrence will deliver the address at Sarah Lawrence College's 95th Commencement on Friday, May 12.
While I'm certain you know Bill's name from his significant contributions to the entertainment industry, you may not know him by his full name: William Van Duzer Lawrence IV. Bill is the great-great grandson of William and Sarah Lawrence, and a longtime supporter of the college that bears his family's name. In a nod to his family tree, the production company he founded—Doozer Productions—is a play on his middle name.
There's a good chance many of you are presently watching one of Bill's shows, as he is the co-creator of some of the most talked about series in recent memory. His latest project, Shrinking, is currently airing on Apple TV+, and the blockbuster hit Ted Lasso is about to launch its third season on March 15. Bill created the fan favorite Scrubs, which continues to gain and delight audiences through syndication and streaming. His other credits as co-creator include Spin City, Clone High, and Cougar Town, which (like Shrinking) stars his wife of 23 years, actress Christa Miller. Together, Bill and Christa have three children: William, Henry, and popular singer-songwriter Charlotte Sarah Lawrence.
Bill's talent for storytelling and captivating an audience is evident in all his work. He has a knack for bringing depth and humanity to his characters and for crafting stories that are both deeply moving and incredibly funny. His work is often heralded for capturing the power of optimism and kindness in a world that often seems to be lacking both. I can't think of a better person to deliver what I'm sure will be an inspiring and uplifting address for the Class of 2023.
Commencement won't be the first time Bill has visited campus or spent time with students. In 2021, he joined Sarah Lawrence seniors and prospective undergraduate students for a virtual Ted Lasso watch party and a Q&A session led by Filmmaking and Moving Image Arts faculty member Fred Strype. And in 2016, both Bill and Christa came to campus for an up close and personal conversation with students in Heimbold.
***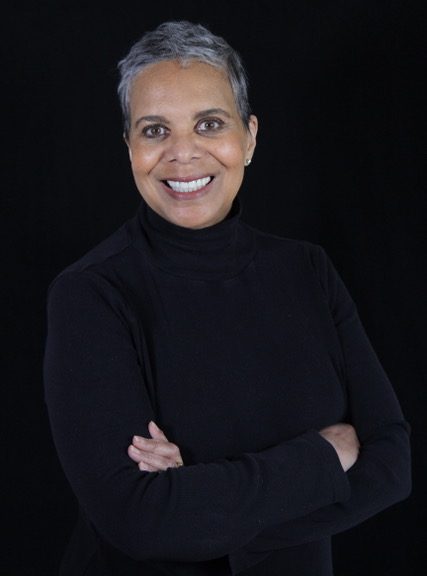 Our 95th Commencement will be marked by another highlight, as I'm proud to announce that we will present an honorary degree to alumna Linda Earley Chastang, attorney and President and CEO of the John and Lillian Miles Lewis Foundation.
A 1974 graduate of Sarah Lawrence, Linda went on to earn a JD from Howard University and an LLM from Emory University. She is a member of the bar in Georgia, Washington, D.C., and Florida, and she is admitted to the bars of the U.S. Supreme Court and the U.S. Court of Appeals for the Eleventh Circuit.
In 1982, at age 27, Linda was the youngest, the only female, and the first Black faculty member at Georgia State College of Law. Later, she became General Counsel in the National Association for the Advancement of Colored People's (NAACP) Washington office before going on to serve as Congressman John Lewis' Chief of Staff, Counsel, and Associate Staff on the Ways and Means Committee.
Linda first met Congressman Lewis as a 14-year-old growing up in Washington, D.C. Her family belonged to the small Presbyterian church where Jefferson P. Rogers, president of the Southern Christian Leadership Conference, was minister. Years later, when she moved to Atlanta, she met Lillian Miles Lewis, and then got to know John Lewis. She supported his campaign for city council, and worked on his race against Julian Bond in 1986.
Today, as President and CEO of the John and Lillian Miles Lewis Foundation, Linda works to further the Lewis' passion for purposeful living and civic engagement—work that remains critically important, particularly as the nation marks the 58th anniversary this week of "Bloody Sunday," when a group of civil rights activists led by John Lewis was brutally attacked as they crossed the Edmund Pettus Bridge in Selma, Alabama. In honor of her extraordinary career and her inspiring dedication to creating a better and more equitable world for all, by unanimous resolution of the Board of Trustees the College will confer upon Linda a Doctor of Laws (LL.D), honoris causa.
***
Commencement will take place on Friday, May 12, at 10 a.m. under a tent on Westlands Lawn. The ceremony will also be streamed live for all to watch, and I hope you will join us on this special occasion. A graduate hooding ceremony will take place on Thursday, May 11, at 6 p.m., and will also be streamed live. For full details on Commencement and the Graduate Hooding, visit the commencement site.
Yours,
Cristle Collins Judd
President
president@sarahlawrence.edu

Instagram:
@slcprez
---