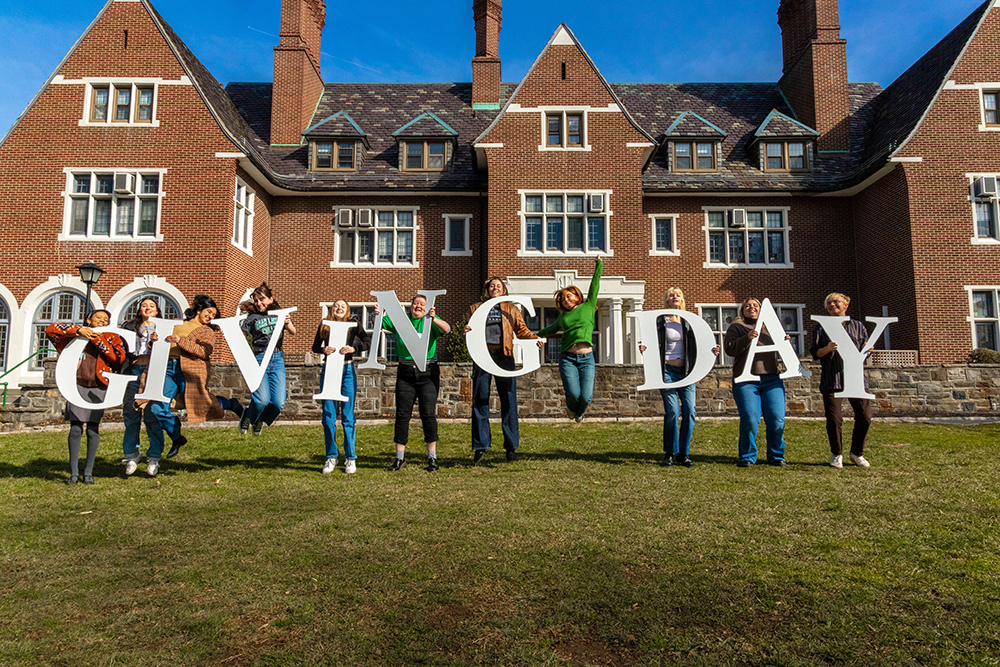 On Wednesday, March 1—Sarah Lawrence's annual Giving Day—generations of alumni, parents, friends, students, staff, and faculty showed their belief in the power of a Sarah Lawrence education and that their love for the College runs deep. More than 1,000 members of the Sarah Lawrence community came together to raise $1.3 million in support of the College's highest priorities.
"We're so grateful to everyone who made a gift on this important day," said Christina Camardella, Senior Director of Alumni Relations & Annual Giving. "The funds raised in this one day will contribute immediately to support this truly transformative education."
Giving Day always sparks a bit of good natured competition, and this year was no different. The final tallies on the leaderboard showed 1977 as the class cohort that raised the most money, narrowly edging out the class of 1951—a close second! Our soon-to-be alums in the Class of 2023 led the way in the number of donors. "This really makes it clear that the power of a Sarah Lawrence education is not only valued by students as they experience it, but also long after they graduate," said Camardella.
On behalf of everyone at Sarah Lawrence College, thank you for your support on Giving Day!
---