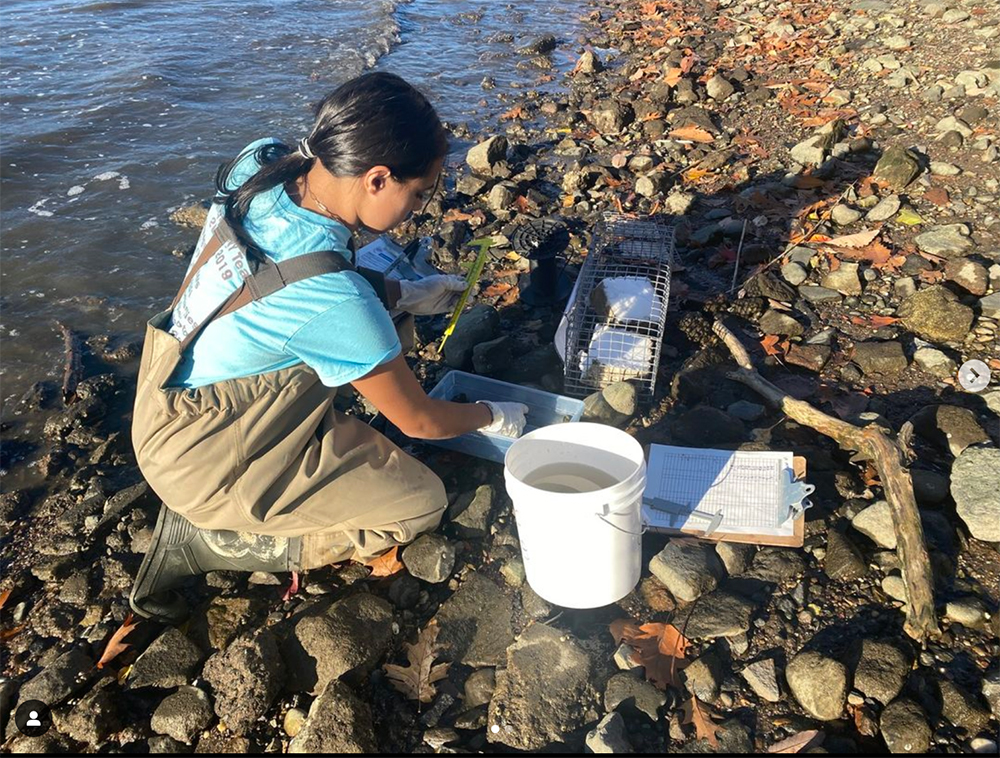 Thanks to Sarah Lawrence College's Center for the Urban River (CURB), instead of spending February's winter break cooped up indoors, high school students have the opportunity to train in field science research techniques in and around Yonkers.
Local 10th and 11th graders are invited to apply for the 2023 Winter Water Academy, which introduces them to technical lab training and provides a better understanding of the Hudson River estuary.
"In the face of climate change, our coastal urban centers are one of the most vulnerable and also most populated environments in the world.  No other areas are in greater need of scientific innovation to enhance resiliency. However, urban areas often lack adequate STEM training for those youth living in the city's bounds," says Christina Edsall, CURB's Director of Education.
The four-day Winter Water Academy will run from February 21-24, and will expose high schoolers to the ecology, biology, and chemistry of the Hudson River through hands-on learning opportunities.
"CURB's overarching goal, which is supported by programs like the Winter Water Academy, is to cultivate young scientists from diverse backgrounds from within our community through intensive training, lab and field research experience, and mentorship and leadership work experience," says Edsall.
After the completion of the program, up to 10 students may be chosen for a paid summer research internship at CURB to assist with ongoing water collection and lab work.
About Sarah Lawrence College's Center for the Urban River
Launched in June 2013 and located on Alexander Street in Yonkers, the Center for the Urban River at Beczak (CURB) is an alliance of Sarah Lawrence College and the Beczak Environmental Education Center. The mission of CURB is to advance environmental knowledge and stewardship by providing high quality K-12 environmental education for the local community, establishing a regional hub for research and monitoring focused on Hudson River estuary and urban watershed issues, and serving as a welcoming open community space for a variety of civic and cultural activities.
The first academic research facility in Yonkers beyond the College's campus, the Center is located on the banks of the Hudson River at Habirshaw Park, and features a welcoming riverfront lawn, an easily accessible tidal marsh, a beach used for river exploration and seining, and a newly redesigned and outfitted field station lab.
CURB carries on the mission of the Beczak Environmental Education Center, a well-loved river exploration and interpretative center that has been offering programs for adults and children for over twenty years. Its name honors Joe Beczak, one of the Hudson River enthusiasts who taught children about the Hudson in the 1970s.
---