The Sarah Lawrence community mourns the loss of alumna and Trustee Rachel Williams Zebrowski '73, who passed away on April 27 at the age of 70.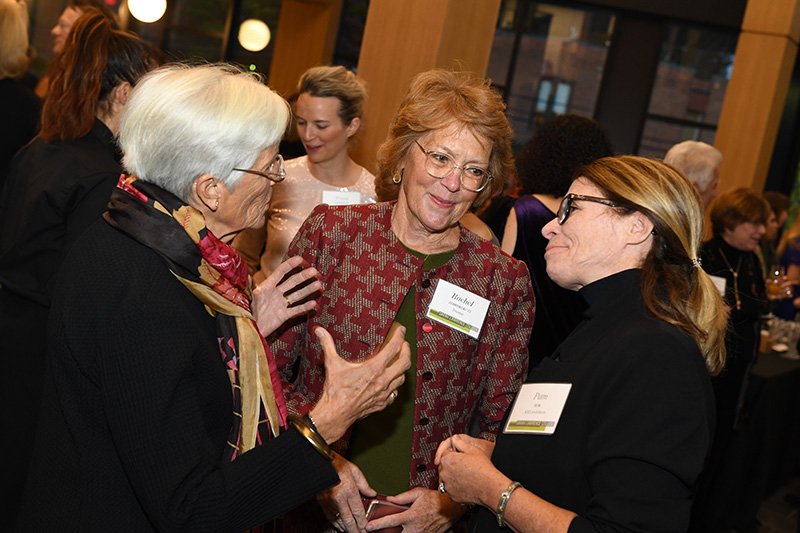 A longtime champion of the College and its mission, Rachel spent the last 10 years as an active member of the Board of Trustees. As Chair of the Board's Physical Facilities Committee, she provided essential guidance and leadership on capital improvement projects, deeply and positively impacting a campus that was dear to her heart. In 2016, Rachel made a leadership gift to the College to support construction of the Barbara Walters Campus Center; the gift was in honor of her late mother and fellow Sarah Lawrence alumna Pauline "Polly" Bolton Williams '47.
As an undergraduate student at Sarah Lawrence, Rachel devoted much of her studies to International Relations and Foreign Policy under the guidance of beloved faculty member Adda Bozeman. Most of Rachel's professional life was centered on architecture and design, a passion that she pursued with inspiration from Bozeman and that led to her earning her Masters in Architecture from UCLA. In 2005, Rachel became President and Director of Design for Miles Associates in Tulsa, Oklahoma, a firm focused on architecture for higher education, health care, research, and mixed-use urban design projects. 
Rachel's generous spirit was known well beyond the Sarah Lawrence campus. Along with her husband, Ben Costello III, she was a staunch supporter of many causes and organizations in her home city of Tulsa, and served on the boards of American Therapeutic Riding Center, the Tulsa Ballet, and Knowledge is Power Preparatory/Tulsa. She was a supporter of the local Planned Parenthood organization, was a member of the Tulsa Public Schools Board Oversight Committee, a trustee of the Philbrook Museum of Art, a member of the Chamber of Commerce committee on public schools in the 1990s, and a Mayoral Appointee to Tulsa Performing Arts Center Trust.
---