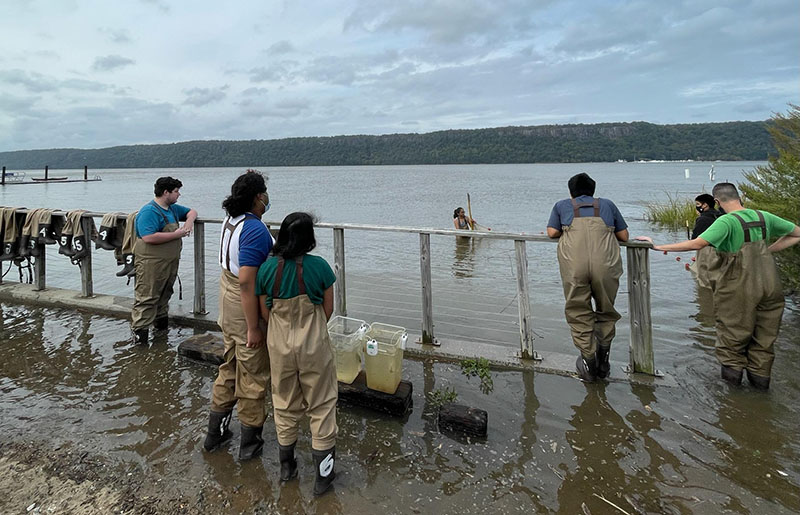 On Saturday, October 9, community members from Yonkers and beyond visited Habirshaw Park on the banks of the Hudson River to participate in Stewards for Yonkers–Environmental Day of Action, hosted by Sarah Lawrence's Center for the Urban River at Beczak (CURB). Filled with hands-on environmental action opportunities designed to help attendees connect to and learn about their local natural space, the event also highlighted current stewardship and volunteer opportunities being offered by CURB and local partners, including Beczak Environmental Education Center, Groundwork Hudson Valley Science Barge, and Yonkers Paddling and Rowing Club.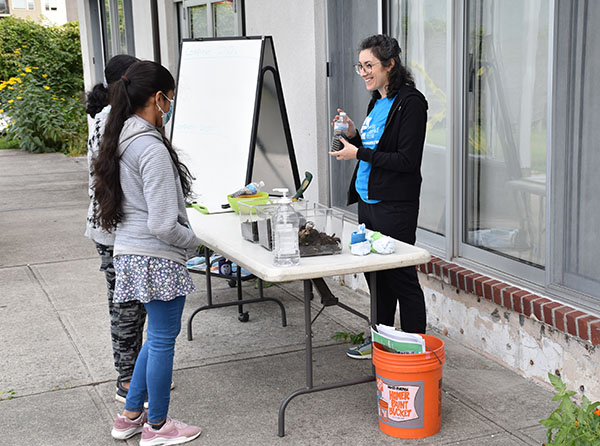 The two hour Day of Action was attended by families, friends, and educators interested in learning more about the Hudson River. Participants took part in a variety of activities, including: CURB's long term, ongoing study of species and population counts in the Hudson River through seining; exploring what it means to compost sustainably; harvesting and sowing important marsh pollinator species; and learning how to process fecal indicator bacteria as scientists. Attendees were also encouraged to learn more about area landmarks through a tour of the historic canoe club.
"Action engagement is a critical tool in building an informed stakeholder community," said Katie Lamboy, CURB Science Coordinator. "Through hands-on experiences, our participants can create lifelong connections with the environment and ultimately foster a sense of ownership of it. Using this day of action, we aim to continue building our community scientist programs with an inclusive representation of local residents."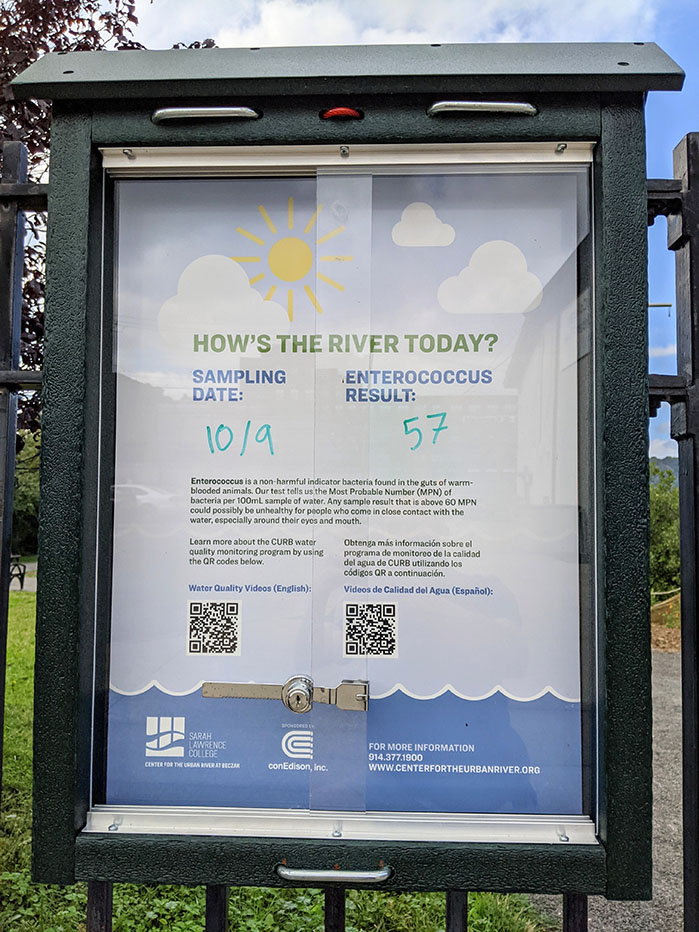 In addition to information being shared throughout the park, signage was also installed to welcome park visitors beyond the day of the event. The sign will provide park goers with real time educational opportunities around environmental issues facing the Yonkers waterfront. The permanent sign, which is housed at the park gate entrance, provides visitors with information about the river's health that week along with access to videos in English and in Spanish that take a deeper look into the community science research programs provided by CURB.
Stewards for Yonkers–Environmental Day of Action was made possible by generous support from Con Edison.
---