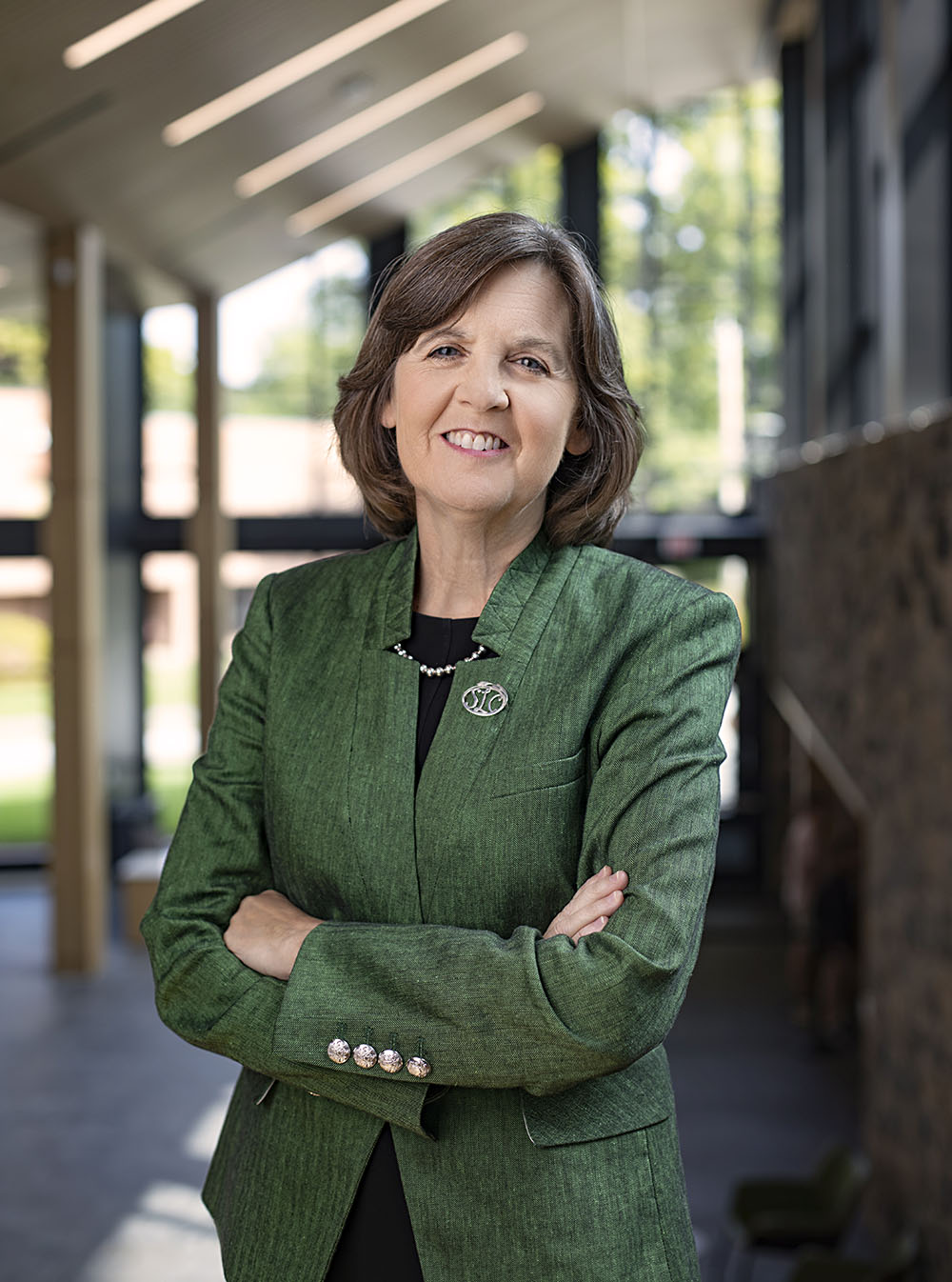 The Board of Trustees of Sarah Lawrence College, led by Chair Mark P. Goodman '83, has reappointed Cristle Collins Judd to a second term as president of the College, effective August 1, 2021. Judd was appointed to a first presidential term of five years in 2017, and this early reappointment will extend her presidency for a second term of six years.
"The Board was unanimous in its decision to renew and extend Cristle now," said Goodman. "It's a reflection of our belief in the critical role she will play in defining the College's future, and a reflection of how impressed we have been by her vision, strategic sense, and leadership, and how profoundly grateful we are for her strong commitment to the College."
During her first term at Sarah Lawrence, Judd focused intensely on strengthening Sarah Lawrence's financial footing. To that end, she oversaw the successful completion of the College's $200 million Capital Campaign, a highlight of which was the on-time and on-budget construction of the Barbara Walters Campus Center, the College's first new building in 15 years. Strengthening ties with the surrounding community and expanding the College's reach have also been areas of focus and success for Judd. Most recently, she established transfer partnerships with Westchester Community College and Bronx Community College aimed at opening the doors of opportunity to talented, high-achieving students. And, currently, students in grades 8-to-10 are experiencing a summer of exploration on the Sarah Lawrence campus through a partnership with EXPLO, an organization whose mission and approach to learning aligns closely with SLC's.
President Judd's steady leadership was critical in seeing Sarah Lawrence through the Coronavirus pandemic, both in managing its immediate and severe impacts and in thinking about its longer-term implications for the College.
Judd is known for tirelessly working for Sarah Lawrence and for being a steadfast champion of its students, being seemingly omnipresent on campus and continuously engaging with the community at events, performances, athletic competitions, and gatherings of all kinds.
"I am honored by this reappointment," said Judd. "I'm deeply grateful for the Board's confidence in me, and I echo that confidence in our faculty and staff and in the College itself. As we head into our second century we have much work to do to continue to advance the critical mission and values of Sarah Lawrence, and I look forward to doing that work together."
---