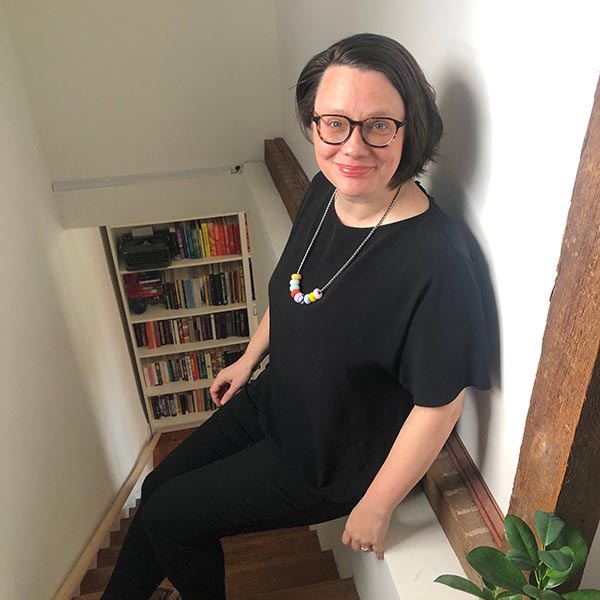 Sarah Lawrence College has named Courtney Gillette director of its long-running and esteemed Writing Institute. Gillette will begin her tenure with the College on March 22.
A seasoned professional in the fields of education and literary nonprofits, Gillette comes to Sarah Lawrence from the New York University School of Professional Studies, where she served as assistant director of the Center for Publishing. In this capacity, she focused on programs, admission, and marketing for the Center's intensive Summer Publishing Institute (SPI). Gillette's work led to the successful launch of SPI's first virtual program last summer, which saw a 14% increase in applications and delivered a robust program for early career professionals entering the publishing field.
"Courtney's interest and experience in program evaluation and new program development is a great match for SLC as we look to expand the offerings of The Writing Institute locally, nationally, and globally," says Kim Ferguson, Dean of Graduate and Professional Studies at Sarah Lawrence.
Prior to her time at NYU, Gillette was the Awards & Relationships Manager at the National Book Foundation, helping to manage the National Book Awards and related programs and nurturing relationships with publishers and authors.
A prolific writer, Gillette is also a teacher of creative writing for Columbia University's Narrative Medicine program. Her essays and book reviews have appeared in Electric Literature, BuzzFeed, Tin House online, ​Lit Hub, Lambda Literary, and Medium, among other publications. In 2017 she was an Emerging Writer Fellow at Aspen Words Summer Words and now serves on the Aspen Words Creative Council. 
A member of numerous literary communities throughout the years, Gillette is a firm believer in their value and importance. "I'm indebted to the workshops and writing communities I've been fortunate to be part of," says Gillette, "and I'm excited to continue to build The Writing Institute's solid community of writers and mentors and to imagine news ways for it to grow and reach new audiences."
Founded in 1983, The Writing Institute at Sarah Lawrence College offers noncredit writing courses for everyone from the novice to seasoned writers, preteens to retirees. Course offerings at The Writing Institute include traditional writing workshops in fiction, nonfiction, memoir, and poetry, along with specialized classes on topics ranging from screenwriting, comedy, essay, and creative writing for teens. Many writers who have studied at The Writing Institute have gone on to publish novels, memoirs, poetry chapbooks, children's books, young adult novels, and more. Learn more about The Writing Insitute.
---