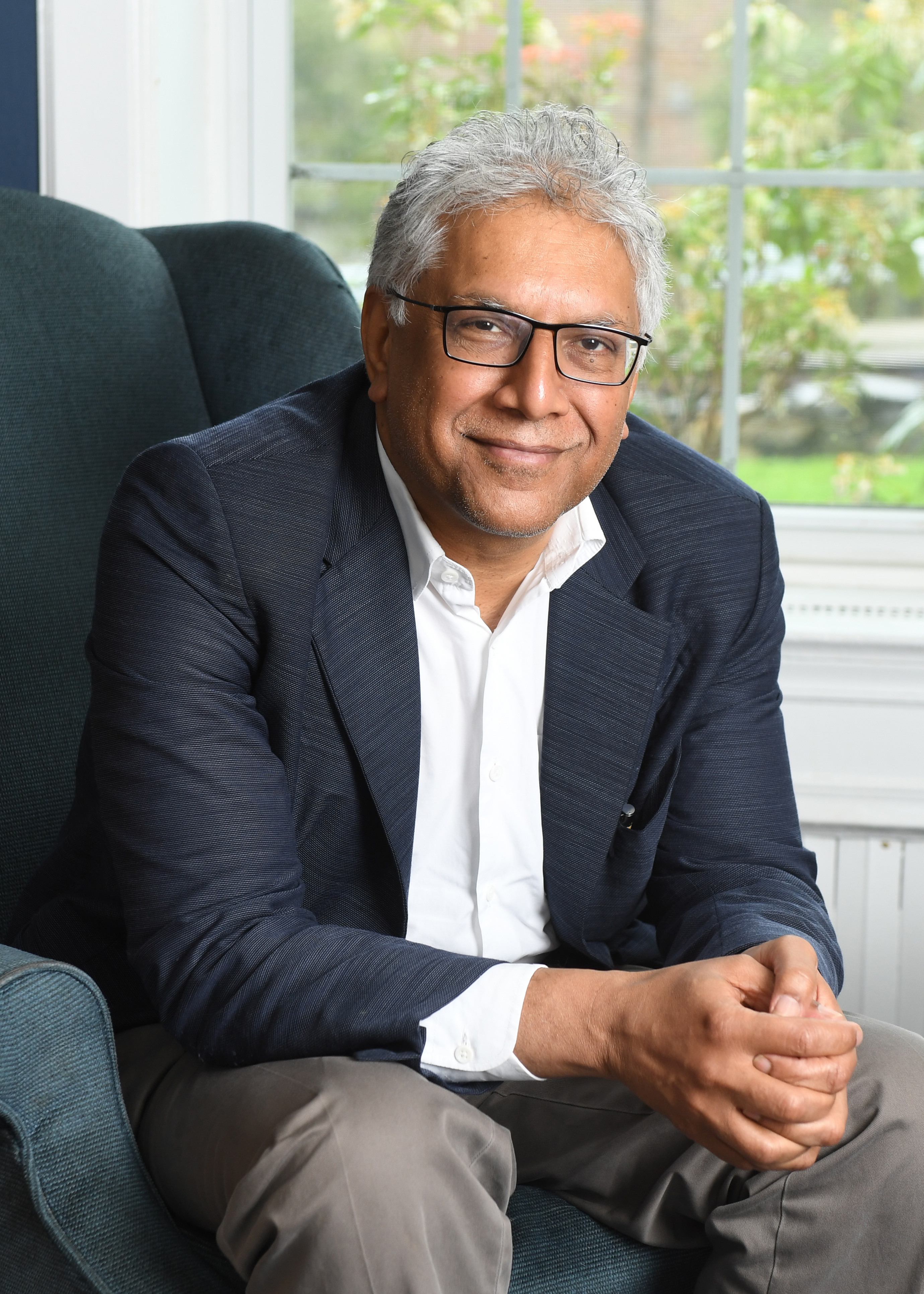 Among many things, Sarah Lawrence College is a place where writers flourish - where the power, complexity, and nuance of the written word is revered. Look no further than writing faculty member Vijay Seshadri's newest book of poetry, "That Was Now, This Is Then", which was glowingly reviewed in the New York Times in late November.
His first book since receiving the Pulitzer Prize for his 2014 collection, "3 Sections", the Times writes that the essence of Seshadri's writing in "That Was Now, This Is Then" is "...conversation, and that conversation is coiling and liquid, not diffident." Poet and columnist David Orr, who penned the review, continues, writing, "Seshadri is fluent in an unusually wide range of forms — he ranges here from rhymed quatrains to fat blocks of prose — and his voice is typically chatty, probing, importuning, self-mocking."
This command of language allows for flowing movement from one idea to the next. "He's a poet who mesmerizes not by stillness but by zigs and zags, and he very much wants to take the reader with him as he island hops from idea to idea," Orr writes, highlighting the beginning of Sheshadri's "To the Reader":
I'm writing this so I can tell you that what you're thinking

about me is exactly what I'm thinking

about you.

 

What you're reading is exactly what you're writing,

by the light of a taper, deep inside yourself,

at your walnut secretary.
Seshadri's conversations extend beyond his writing, and into the seminar rooms at Sarah Lawrence. This year, he is teaching two undergraduate classes, "
Writing About the Arts
" and "
Experiments with the Truth
" - guiding the next generation of writers as they refine their craft.
---