"If one of my core beliefs is that DEI [Diversity, Equity, and Inclusion] is important, how should I go about approaching a job interview to better understand if the organization or company holds that as a value of theirs as well?"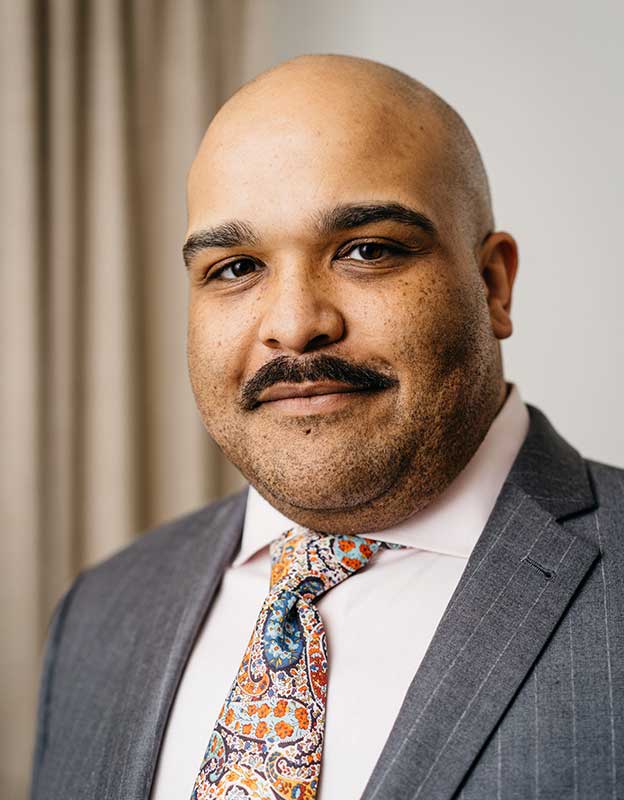 This question, posed by Joshua David Riegel '02, MA '04, Judicial Law Clerk for the New York Court of Appeals, kicked off a July panel, Diversity, Equity, and Inclusion in the Workplace: A Conversation Between Students and Alumni of Color. The first of a three-part series on DEI in the Workplace, this virtual event was for students and recent alums who identify as people of color to receive professional guidance from alums of color—touching upon issues such as microaggressions, dealing with "only-ness," and legal pathways for self-advocacy—followed by a question and answer session.
In response to Riegel, Wendolyne Sabrozo '14, a literary agent assistant at the Writers House, advised interviewees to ask about specific work culture groups within the company for minority advancement or mentorship.
"You cannot feel shy about asking," she says. "…we are told often that…you should be thankful that, for me, it was as a Latina, or as an immigrant…that you're getting a face-to-face with someone in that position, but we have to interview them as much as they're interviewing us because we're investing our time and talents into these positions."
Sabrozo added that if the company is not open or comfortable talking about DEI, especially in 2020, when racial justice and equity are center stage, "that may not be a place conducive to your growth if people don't reflect what you look like or your ideals."
In addition to Riegel, who moderated, and Sabrozo, this panel also featured professional wisdom from Aisha Becker-Burrowes '14, who works in public relations and strategic communications at Essence Communications, and Tanay Warerkar '12, a reporter at Eater NY.
Of his motivation to participate, Riegel, who also is a co-founder of Sarah Lawrence's ACCI (Alumni Committee on Community and Inclusion) says, "It is important to me as a person of color to reach and connect to students of color who were once in a place I was. I come from a family that doesn't have a background in the white-collar world and certain hard skills, like interviewing and resume writing, could have been improved upon from connections with alumni."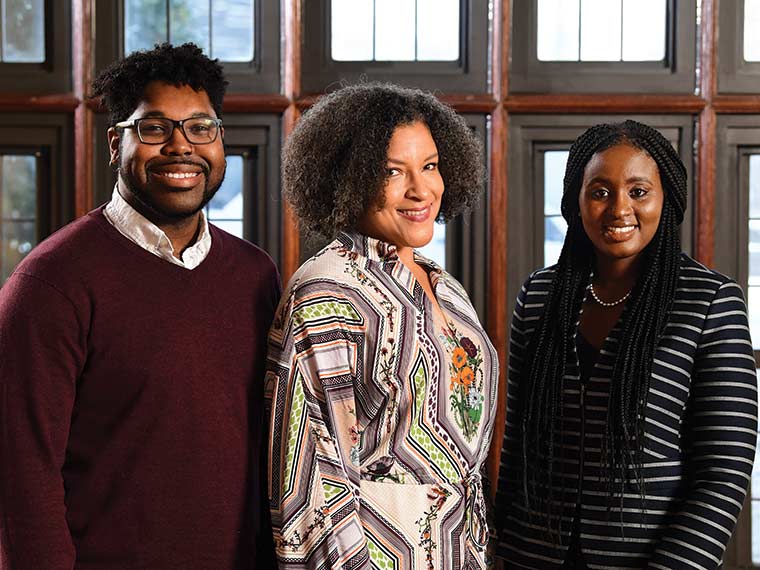 The DEI in the Workplace series is a collaborative effort between the offices of Career Services, Alumni Relations, Disability Services, and Diversity, Equity, and Inclusion. The DEI office was established last fall to fulfill the College's commitment to sustaining a diverse and inclusive learning, working, and living community, and their work opened the door to this programming. Christina Camaradella, Director of Alumni Relations, calls the cross-departmental initiative "a true partnership" and adds that the DEI staff members—Fatiah Touray, Vice President, Amada Sandoval, Associate Dean for Engagement, and Ronnie Benion, Assistant Director—"have been an invaluable resource and tireless champions of dialogue across differences and creating a sense of belonging that spans the entire Sarah Lawrence community."
The specific need for programming around DEI in the Workplace came into sharp focus in June, following the killing of George Floyd and the subsequent protests across the US and beyond for justice and racial equality. These events sparked a brainstorming session in June, where Career Services reevaluated current offerings and came up with ways to create comprehensive career resources to better support the College's diverse student population.
Angela Cherubini, Director of Career Services, says, "We were asking, 'What's our role and what can we do to better serve Black, indigenous, and students of color'?" As a first step, Career Services launched a Diversity Resources page, which includes a vetted listing of companies that "voice a commitment to hiring and/or addressing the needs of students of diverse identities and socioeconomic backgrounds." Then, planning for the DEI in the Workplace alumni series got underway. Given the larger racial reckoning happening in the US, the collaborators agreed that the focus of the first event, in July, should focus on people of color.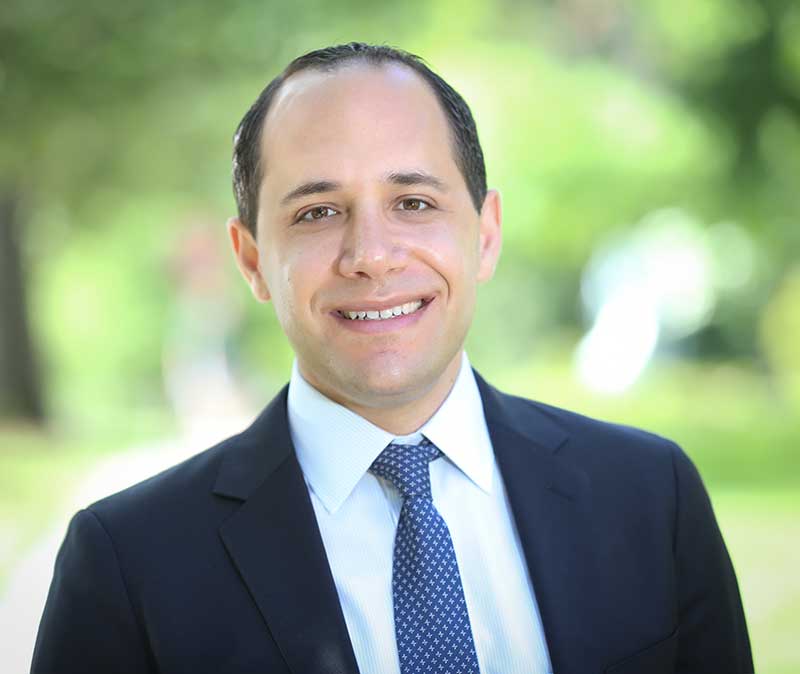 The series expanded in September to include a panel for LGBTQIA+ students and alumni. Moderated by Jesse Bernstein '04, who works on foreign policy and human rights and is a Truman National Security Fellow, the panel featured alums Frances Grimstad '08, a pediatric and adolescent gynecologist specializing in transgender reproductive health, Rachel Smith '10, Associate Director of Social Media at Columbia Business School, and Kit Golan '08, a middle school math teacher and Master Teacher at Math for America. Topics discussed included being out in the workplace, the influence of identity on the career path, finding mentorship, and developing a culture of inclusion.
To set the tone, Bernstein offered his definition of why DEI matters: "When I think about diversity and inclusion, I think about how we can be our true and authentic self and what that really means. You obviously have a role in projecting being who you are, whoever that is, but there's also a role for the institutions we work with and work in, to be sure that they're creating safe, hospitable, and friendly environments, safe spaces for all of us."
Golan, who is transgender, also pointed out the necessity of organizations and institutions translating their words about diversity and inclusion into action: "Is it all just everyone has pronouns after their name—yay!—or is there a real consideration of, 'Oh, but we don't have gender neutral bathrooms anywhere, ever?'"
Thanks to Golan's advocacy, Math for America now has two bathrooms on the main programming floor that are both gender neutral. He said, "This showed that they were open, saying, 'What do you need to feel like you belong here and how can we make changes so you continue to feel like you're a part of this community in every way?'"
The series on DEI in the Workplace will conclude this semester with an October 28 panel for Disabled, Deaf, and Neurodivergent students and alumni, moderated by Natalia Lyckowski '93, an app developer at IBM and autism work advocate, and featuring the perspectives of Davin Searls '07, the Director of Public Relations at Communication Service for the Deaf, Dwight Richardson Kelly '14, and Ava Rigelhaupt '19, whose advocacy work involves creating artistic, sensory-friendly theatre experiences. Proposed topics for this panel include disclosing and managing different disabilities, requesting accommodations, and finding employment.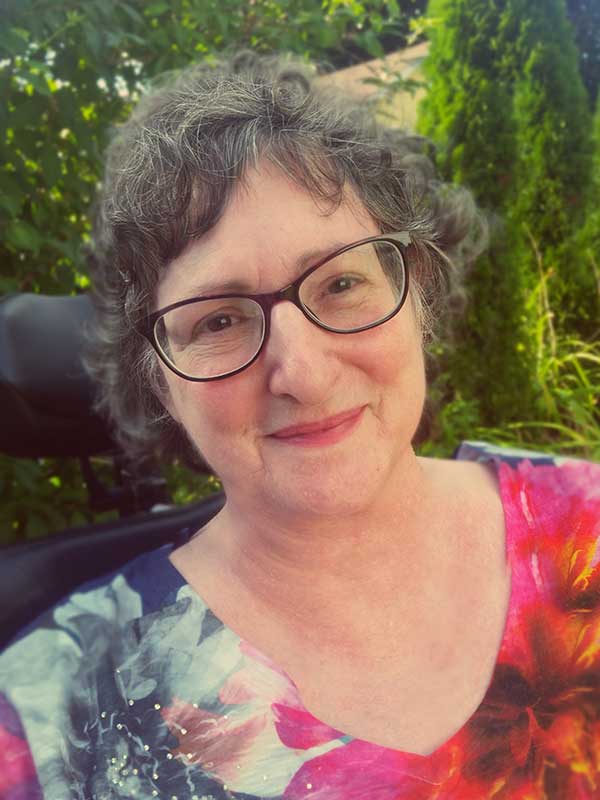 Devora Lindeman '92 is an employment lawyer for businesses and partner with the law firm of Greenwald Doherty LLP, whose work includes helping businesses ensure that their workplace is welcoming for people from a range of backgrounds, identities, and abilities. She is enthusiastic about programming that highlights DEI, and open to connecting with students and alumni to provide information and support. Lindeman, who became physically disabled two years ago, says, "We're stronger as a community when we strive to create communities that are inclusive for everyone. Diversity is not an end in itself. It should be a given—that's just how you operate."
With this series, centering the experiences of students from a diverse range of backgrounds, identities, and abilities helps to broaden the definition of DEI and widen conversations around intersectional identities. After the September event, Bernstein said, "A number of people talked about the ways that people face bias for a whole number of reasons—we all have multiple parts of our identity that come into what it means to be oneself—and that underscores the importance of thinking about the whole person."
This programming and generally operating with an all-encompassing definition of DEI can help to prepare Sarah Lawrence students to be global citizens in a world that is increasingly getting more and more diverse. Touray notes, "Diversity is a required skillset in terms of workforce and beyond, not only for interactions, but to think differently and breed innovation. Diversity is not an 'issue.' It's an opportunity, it's exciting."
Since this series launched, panelists and other alumni have been generous in sharing their knowledge with students and more recent alums. One encouraging moment came in the July panel, when a student asked about socioeconomic status as a potential barrier to engagement with a particular professional field and Sabrozo shared that she had reached out to Sarah Lawrence alumni when she was trying to break into publishing. Camaradella says, "It was a really special instance of multiple generations of the Sarah Lawrence community lifting one another up. These connections last a lifetime and are grounded in the shared experience of and fondness for Sarah Lawrence."
Currently, planning is underway for a continuation of these conversations around DEI in the Workplace next year, with one workshop in the earliest stages of planning, Know Your Worth: A Conversation on Pay Equity Between Students and Alumni. Cherubini says that the sponsors of the series are open to ideas for future programming and adds, "This series is a first step—there's so much more we need to do, and we will continue to build upon this programming and supporting connections with alumni who can help support our students."
Have an idea for a future panel topic, or want to be considered as a panelist? The Office of Alumni Relations is always open to suggestions, and encourages all alumni and students to use SLC Connect to share information on their professional expertise, perspectives, and experiences, offer their services, and connect with one another.
Written by Suzanne Guillette MFA '05
---