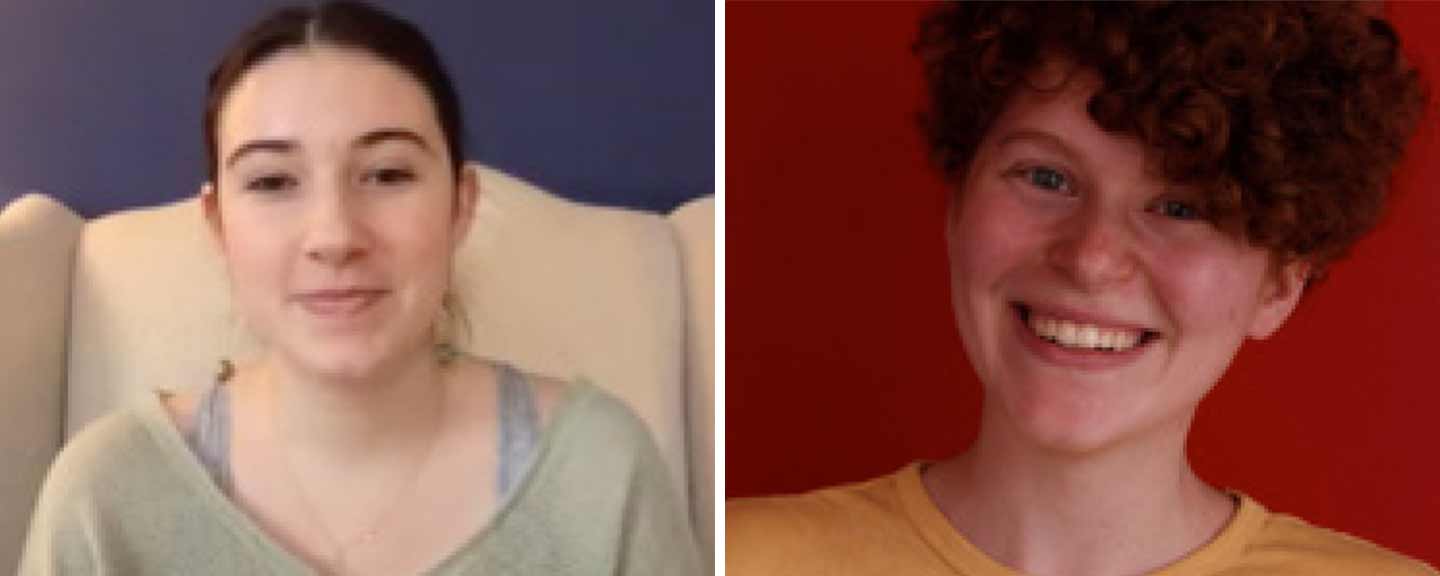 "It seemed perfect: I could still be a part of the Sarah Lawrence community, while also getting out and joining a new community," said Anna Schultz '22 of the College's Anita L. Stafford Community Partnerships and Service Learning Program and its for-credit fieldwork course, "Exploring the Work of Community Based Agencies: Linking Theory and Practice."
Through this course, Schultz, along with five other SLC students, spent their spring 2020 semester developing a deeper understanding of community-based work through readings, reflections, and meaningful on-site work with a local nonprofit that is one of the College's community partners.
Students worked closely with their faculty sponsors and Mara Gross, the College's director of community partnerships—and Gross' ability to match students with nearby agencies that match their academic and possible career interests has been critical to the program's success.
"There's a lot of learning going on, on all levels, both for the students and for the sites," explained Gross. "The students are really contributing, and I think that's what makes for good relationships and partnerships."
Schultz, who is considering a career in law, interned at the Pace Women's Justice Center in White Plains, New York, an organization that offers free legal services to victims and survivors of domestic violence, sexual assault, and elder abuse.
Meanwhile, classmate Josie Pierce '20 worked at Center Lane, part of Westchester Jewish Community Services in Yonkers, New York, which provides important resources to LGBTQ+ youth. It was a perfect match for Pierce, based on her previous internship and volunteer experiences—and her desire to work with young people.
"It was a lot of social work, food assistance, and sexual health education," explained Pierce. "We really tried to meet the kids where they are. So whatever needs they came to us with, we tried to support them."
But in March, Covid-19 hit, and everything changed. With stay-at-home orders in place across New York, Pace and Center Lane closed their physical locations and had to move operations online. Yet, despite the drastic changes to their services, the organizations continued to enlist the help of Sarah Lawrence students, valuing their contributions during such a pivotal time.
"We weren't able to get everyone who would normally come to group to come, but we got more and more each week," Pierce said of Center Lane's transition to virtual support. "It was really great just to see their faces."
"At Pace, it was definitely interesting trying to adjust to figuring out how to still be in touch with clients virtually in a safe way," Schultz reflected, adding, "When everybody's at home in really tense situations, clients are experiencing a lot more stress than they probably were before."
Through it all, the students leaned on each other—and Gross, in particular—for support.
"We all still met at the same time every week," says Schultz. "Mara constantly checked in on us and just made sure we were all doing OK."
"The students kept saying, 'We're going to keep going,'" recalls Gross. "They were aware, troubled, concerned about the clients at these agencies because they understood what services were no longer being provided, or were going to be adjusted and provided in a different form."
In the face of unprecedented challenges, Sarah Lawrence students persevered—for themselves and for the vulnerable populations they served.
---