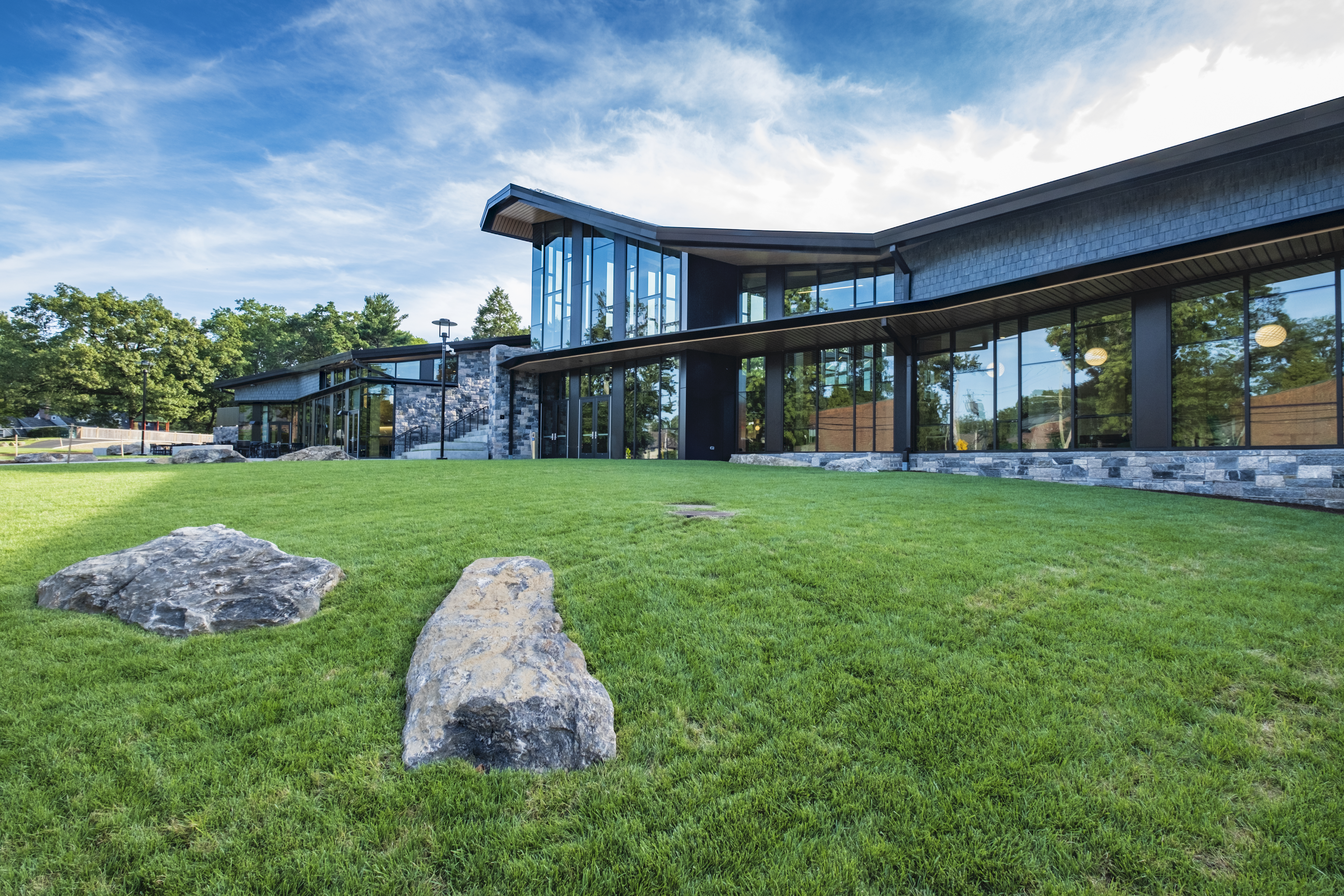 August 31 marked a new phase in the history of Sarah Lawrence: the College welcomed the Class of 2023, chosen from the largest cohort of applicants in the institution's history, and held the first official campus events in the now-open Barbara Walters Campus Center.
The energy was palpable as students arrived on campus. Greeted by the "Green Team"—which helps with heavy bags and bulky boxes—the newest members of the Sarah Lawrence community unpacked their bags, settled into their residence halls, and took to exploring campus with their families.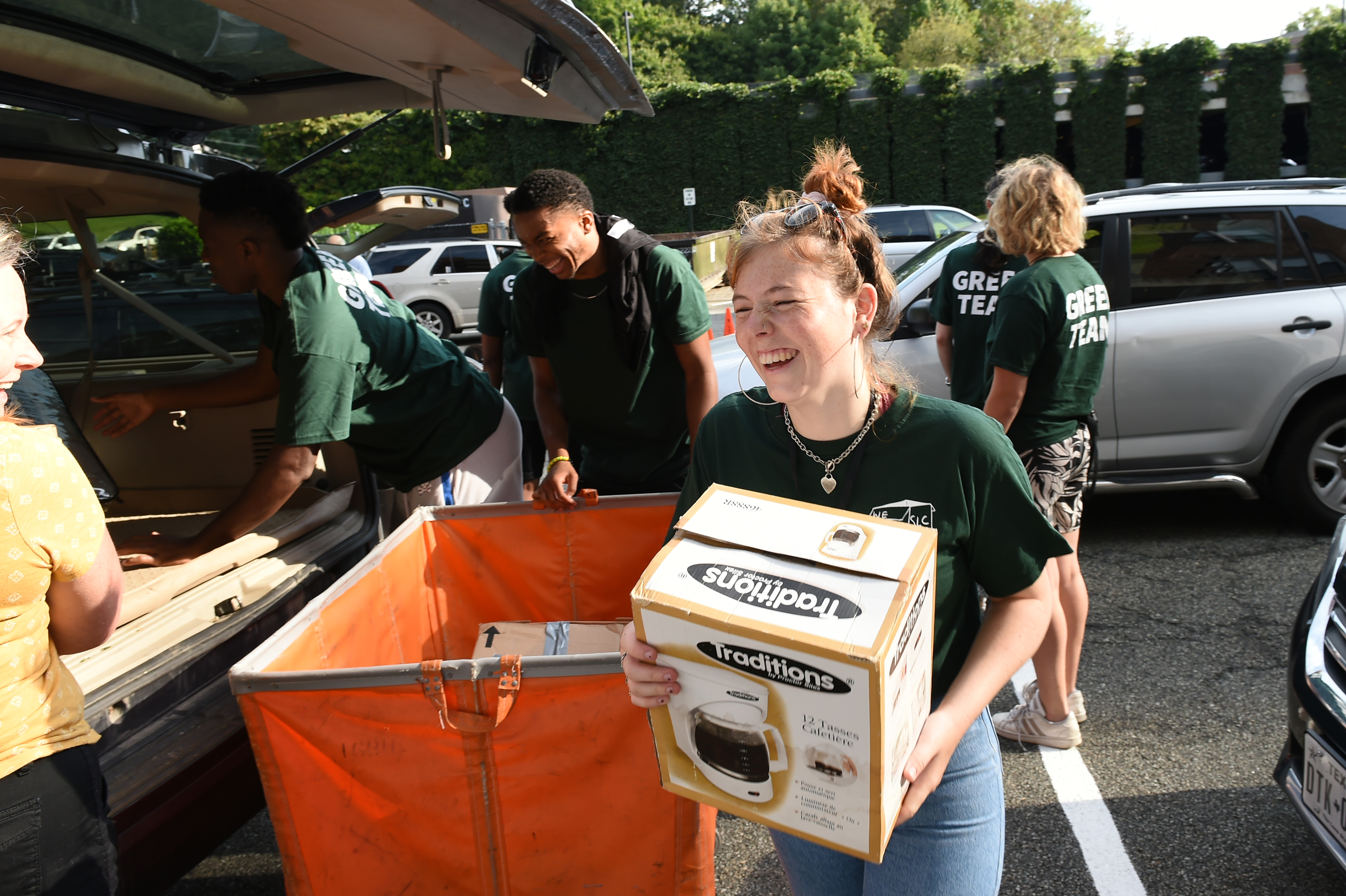 "The Class of 2023 was selected from what was, by far, the largest applicant pool in Sarah Lawrence history," Vice President for Enrollment & Dean of Admission and Financial Aid Kevin McKenna said, giving a preview of the incoming first-year students. "New students hail from 43 states and 20 countries and their unique abilities, curiosity, and excellence shined brightly in their admissions applications. Among the 412 new students, we have writing award winners, a Northwest Region Emmy Award winner, a student who sells sunglasses online and donates the proceeds to charities, and someone who completed a solo winter bike ride from Norway to Denmark."
A highlight of the weekend was experiencing the newly completed and just-opened Barbara Walters Campus Center, which will serve as the College's hub for student activities—a new front door to campus and a living room for the community. Opening Day was the first official event held in the new state-of-the-art 35,000 square foot Campus Center, and more than 50 student events are already planned: open mic and trivia nights, dance parties, career fairs, and winter and spring formals will be fixtures in the new space.
Donor-funded and completed on time and on budget, the Barbara Walters Campus Center was brought to life through the generosity of alumna Walters and the altruism of the Sarah Lawrence community. The new venue will support the College's longtime role as a thought-convener and thought-leader, with new small and large spaces for bringing people together both informally and formally. The $35 million project introduces the first new building on campus in 15 years and is a pillar of the $200 million Campaign for Sarah Lawrence. Ms. Walters' initial $15 million gift is the largest single gift in Sarah Lawrence's history.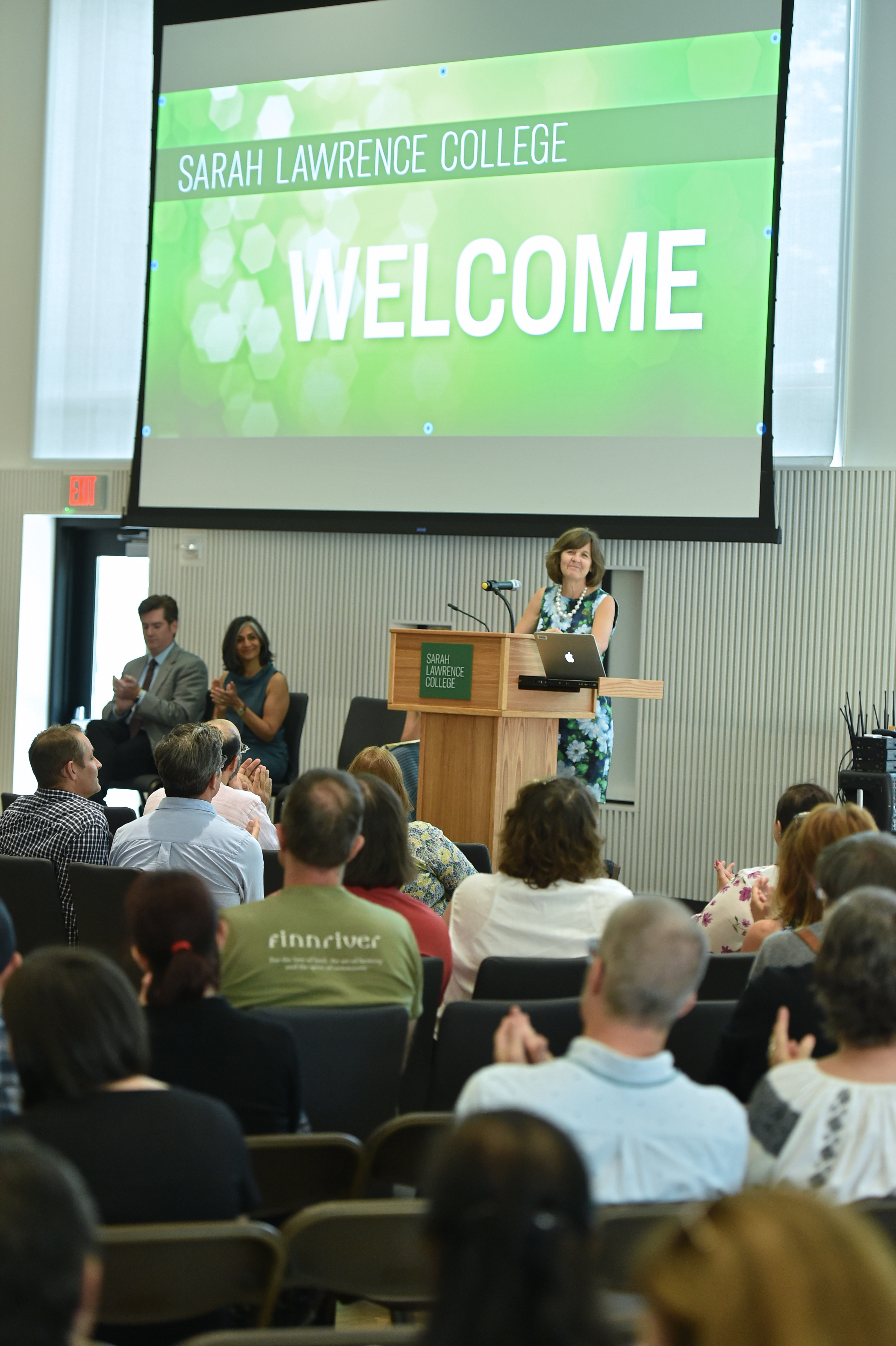 In her Opening Day remarks, President Cristle Collins Judd reflected on the opportunity of a Sarah Lawrence education. "This is a place where students connect their passions and create their futures," she said, noting that students, throughout their lives, will transform themselves many times over, and their time at Sarah Lawrence will be an integral part of their journey and ability to adapt. 
New and returning students spend their first week on campus every fall participating in orientation and meeting with faculty members. A pillar of the Sarah Lawrence pedagogy is that students interview faculty members and work with their dons—their faculty advisors—to craft a curriculum for the year that connects their interests with their coursework. This is no small task for both new and returning students. "Part of our mission is to ensure a sense of agency and intentionality with our students," said Provost Kanwal Singh. "They craft their own paths through curriculum, and they do this with a great deal of thought and conversation. We ask students not only to think critically, but also to express themselves through writing and to argue concisely with the spoken word."  
More About the The Barbara Walters Campus Center
Showcasing the College's commitment to sustainability and community, the Campus Center connects the deep history of the small liberal arts college and, through its modern design and facilities, propels the campus and community into the future. With its footprint top of mind during the design phase, the building's orientation was carefully chosen to provide opportunities to capture maximum daylight and solar heat gain, reducing utilities consumption for lighting and heating. In addition, the dining facilities use biodegradable packaging and trayless food service to reduce water consumption and waste. The lighting is 100 percent LED and a subsurface water collection system will return water runoff back to the soil. Historical materials spotlighting Ms. Walters' time at Sarah Lawrence and pioneering career in journalism will be on display in the Center, including her Emmy Award for Lifetime Achievement. Her personal archives will also be available at the Esther Raushenbush Library on campus.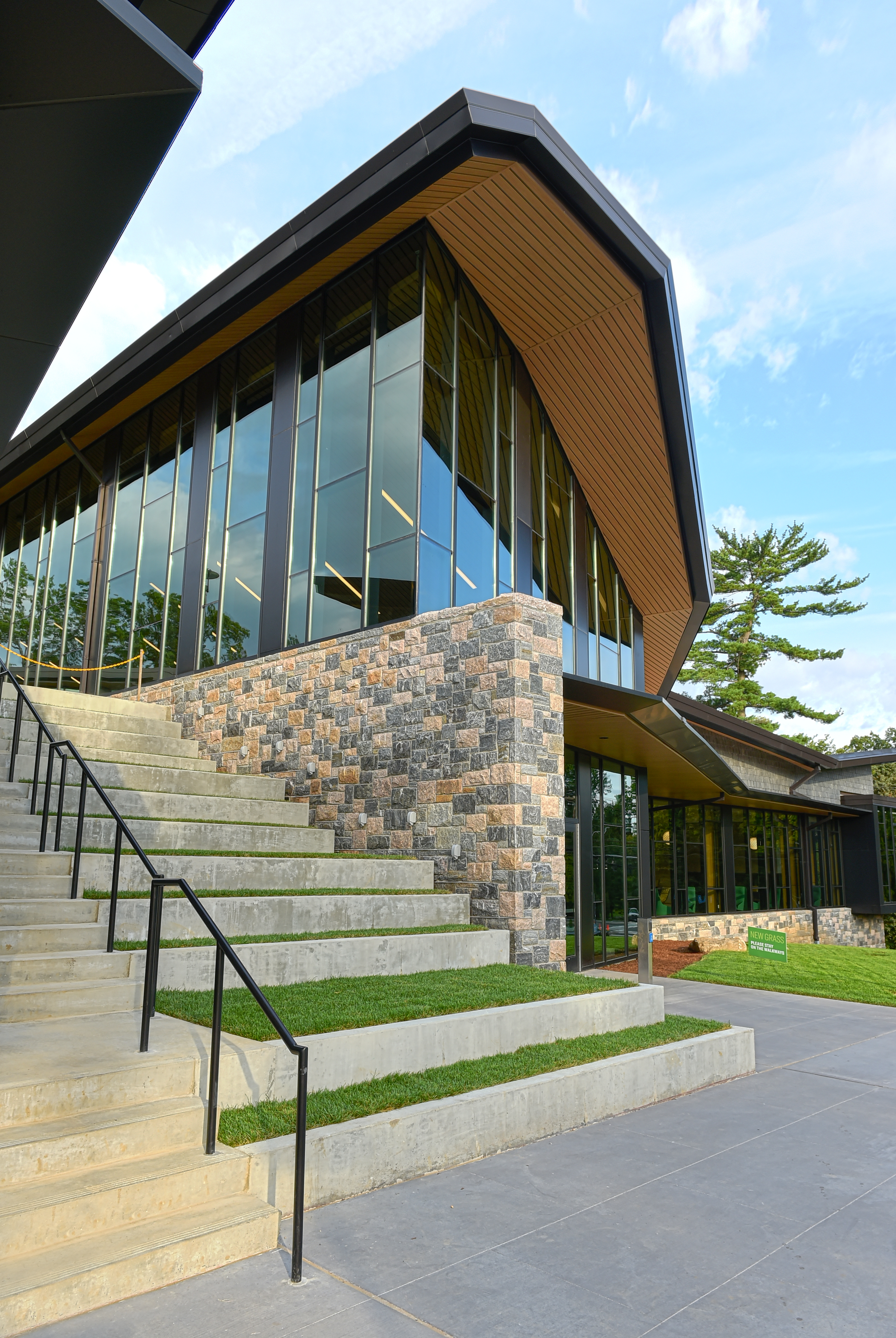 "The Barbara Walters Campus Center, through its thoughtful design and flexibility, will fundamentally change how people engage with our campus for generations to come. A place to intellectually connect and create, and physically connecting north and south on the campus and to the neighbors on the east and west, the Center will serve as a cultural hub and new front door for students, faculty, staff, and the broader community," said Sarah Lawrence President Cristle Collins Judd. "I am delighted to welcome new and returning students to campus and into the completed Campus Center."
The project, originally ideated by president emeritus Karen Lawrence and Ms. Walters, was a true community effort. KSS Architects designed the building and LehrerCummings and Consigli built and managed the construction project. Leaders from Yonkers and Bronxville were integral in helping to ensure the building was permitted and completed on time and on budget.
---