After calling the Heimbold Visual Arts Center home for 15 years, The Barbara Walters Gallery opened in its new permanent home—The Barbara Walters Campus Center—in August 2019. Located on the second floor, the space is rich with natural light and will house exhibits throughout the academic year. The mission of the Barbara Walters Gallery is to promote the arts as well as dialogue around the issues currently engaging our community, including not just our faculty, staff, and students, but also our alums and neighbors. The Barbara Walters Gallery will host three shows each year, and we welcome proposals from all corners of the Sarah Lawrence Community.  Please address any questions or ideas to Melissa Frazier, Associate Dean of the College, at deanofcollege@sarahlawrence.edu.
On Exhibit
J.L. Abraham: Working Paper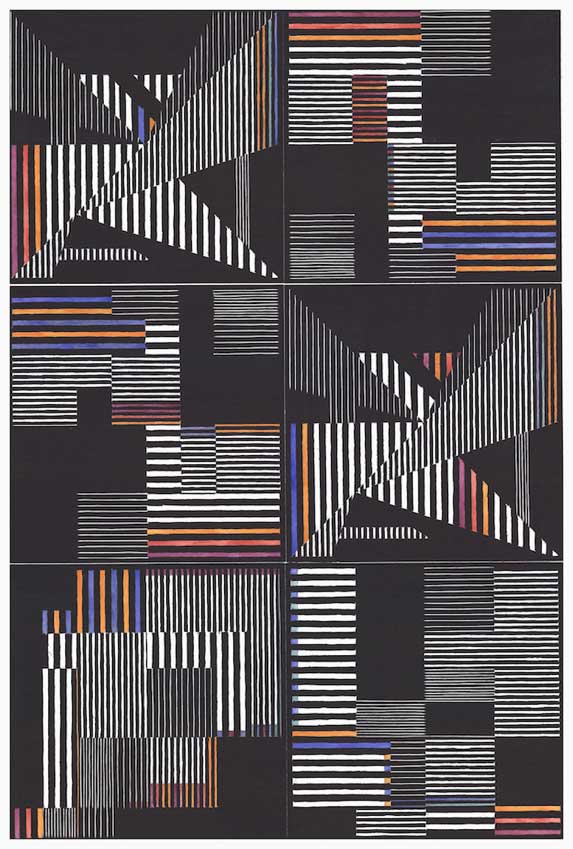 On exhibit from January 27-March 22, 2020
J.L. Abraham works by hand (printing and painting), works on paper (French sheets, Japanese rolls, machine made in America), and works through aggregation (of blocks, colors, methods, sheets). Though she often multiplies, she rarely duplicates.
Pictured above: Attach (color), 2018, woodcut with watercolor on Mulberry paper