As part of the Social Science Speakers Colloquium, sponsored by the Donald C. Samuel Fund for Economics and Politics, in our latest History Matters event journalist, educator, and thought leader Nikole Hannah-Jones will join the Sarah Lawrence community via Zoom for a discussion of The 1619 Project, The New York Times groundbreaking work examining slavery's centrality to American history as well as its modern legacy, reframing the way we understand this history and the contributions of black Americans to the nation and its democratic aspirations.
Sarah Lawrence Politics faculty member Andrew Rosenthal, former editorial page, foreign, and national editor at The New York Times, will serve as moderator for this conversation.
This is a virtual event; our guest and moderator will be on Zoom, and the public is invited to join online as well. A viewing party on campus is open to students, faculty, and staff, as is a post-event discussion and reception.
About Nikole Hannah-Jones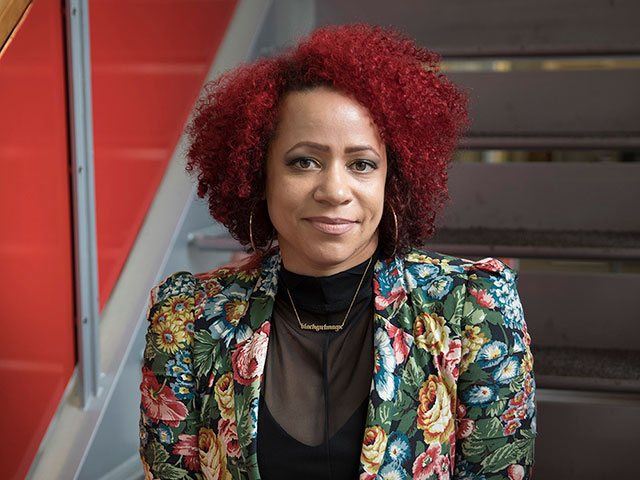 Nikole Hannah-Jones is a Pulitzer Prize-winning reporter covering racial injustice for The New York Times Magazine and the creator of the landmark 1619 Project. Nikole serves as the inaugural Knight Chair in Race and Journalism at the Howard University School of Communications, where she also founded the Center for Journalism and Democracy. She is also the co-founder of the Ida B. Wells Society for Investigative Reporting, a training and mentorship organization dedicated to increasing the ranks of investigative reporters of color. Among her many awards, she is a MacArthur Fellow, was designated among Time's 100 most influential people, and has received a Pulitzer Prize.