My favorite part of every issue of Sarah Lawrence magazine is Class Notes. Of course, I peruse the notes by the people in my own class year, but the notes I really love are the ones by Sarah Lawrence's oldest alumnae.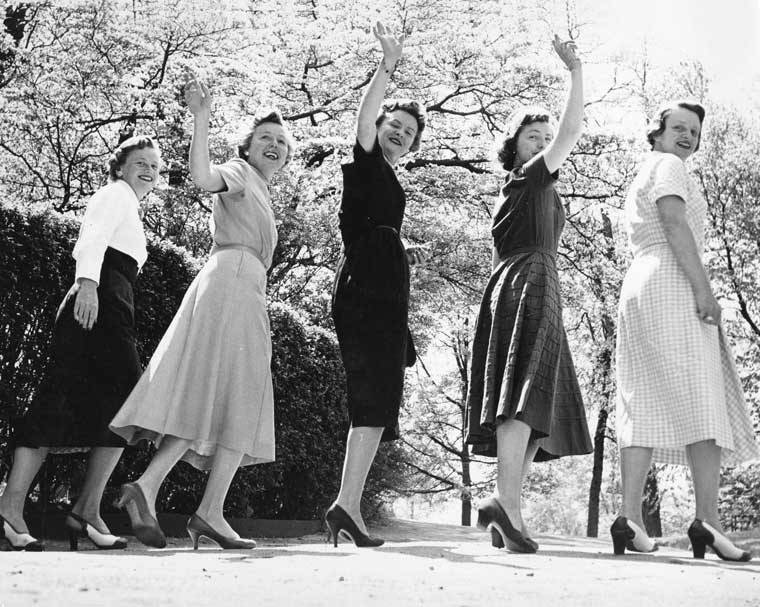 There's a pernicious message that adult life means giving up on a wide variety of interests to avoid becoming a "jack of all trades, master of none." I like the life I've created for myself: working full time in publishing, part time as a therapeutic horseback-riding instructor, writing poems and essays, and taking ballet classes. Still, part of me is afraid that I will give up on pursuing my many interests as I get older.
But when I read about the lives of Sarah Lawrence alumnae in their 80s and 90s, I know that there's another option: I could become more of myself. Maybe I'll be able to keep working at age 98, like Lucina Ball Moxley '41, who recently wrote that she has two or three special piano students she still teaches. I could take on only the projects that are too good to pass up, like Marilyn Benstock Berkowitz Snyder '57. She wrote: "I still run around in 12 directions at once. ... I am working in theatre, TV, and film. ... I wasn't intending to spend my summer working, but the piece was irresistible." What a pleasure, to be able to do only what's irresistible!
I want to keep my sense of fun, like Helene Bamberger Kaplan '39, who wrote in her last class note before she passed away that she was "enjoying life, the weather, and betting on the horses at the Del Mar Race Track."
Like Sonia Chase Hodson '42, who passed away last year, I want to be able to look back and reflect, "Over my 97 years I've had a very interesting life." Hers included a Sarah Lawrence education in music, dance, and sculpture and a bicycle trip across England and Scotland in 1938. "England had just gone to war with Germany, which made international travel more difficult and dangerous," she wrote. "We finally sailed safely home from southern England, avoiding German U-boats on the way. ... Like Rosie the Riveter, I got a job as Sonia the Welder, welding gas tanks for the P-38 airplane."
I want to be open to change, like Greta Brenner Rosen '51, who wrote, "My hair is white, my eyes are blue, and everything else changes whenever I blink."
I'm grateful for these women's stories about where their lifelong curiosities have taken them. They show me that if I'm lucky, I have many more decades of learning, travel, and adventure ahead.
—Abigail Welhouse '09