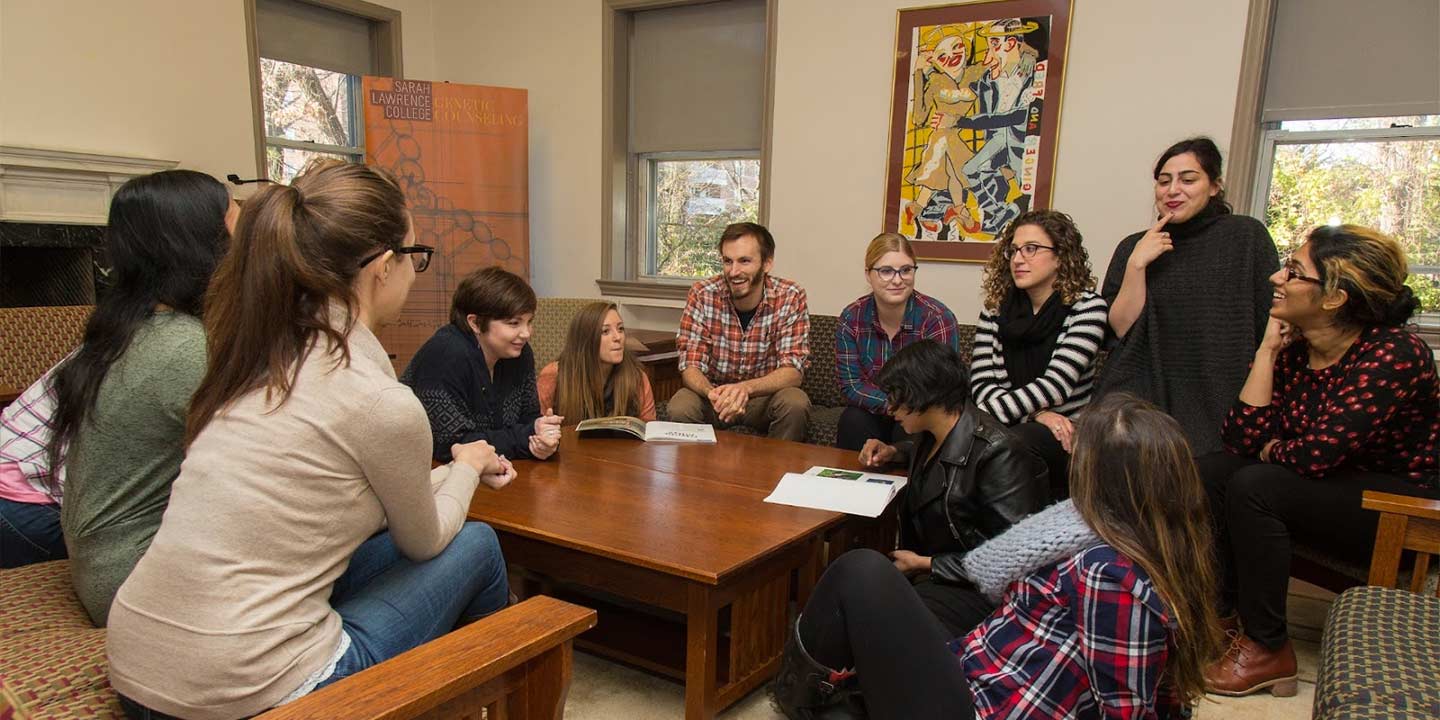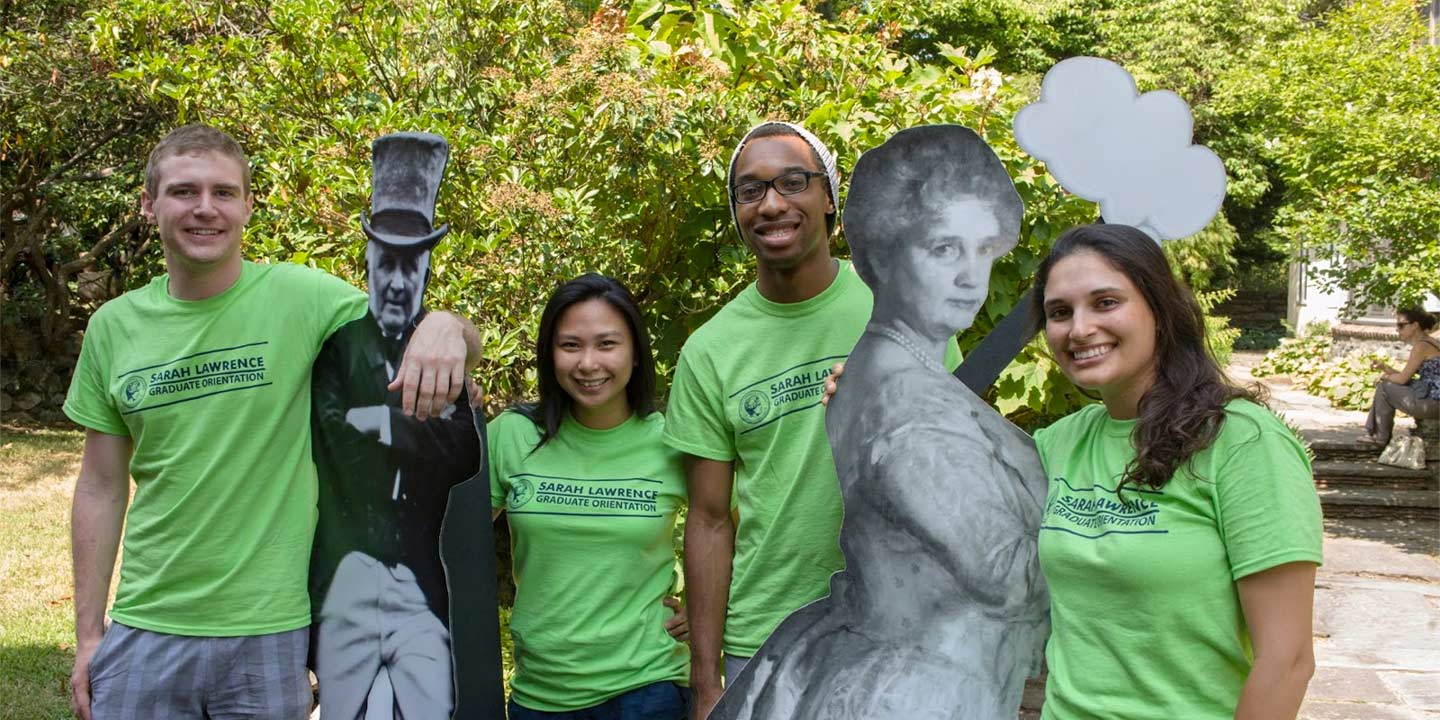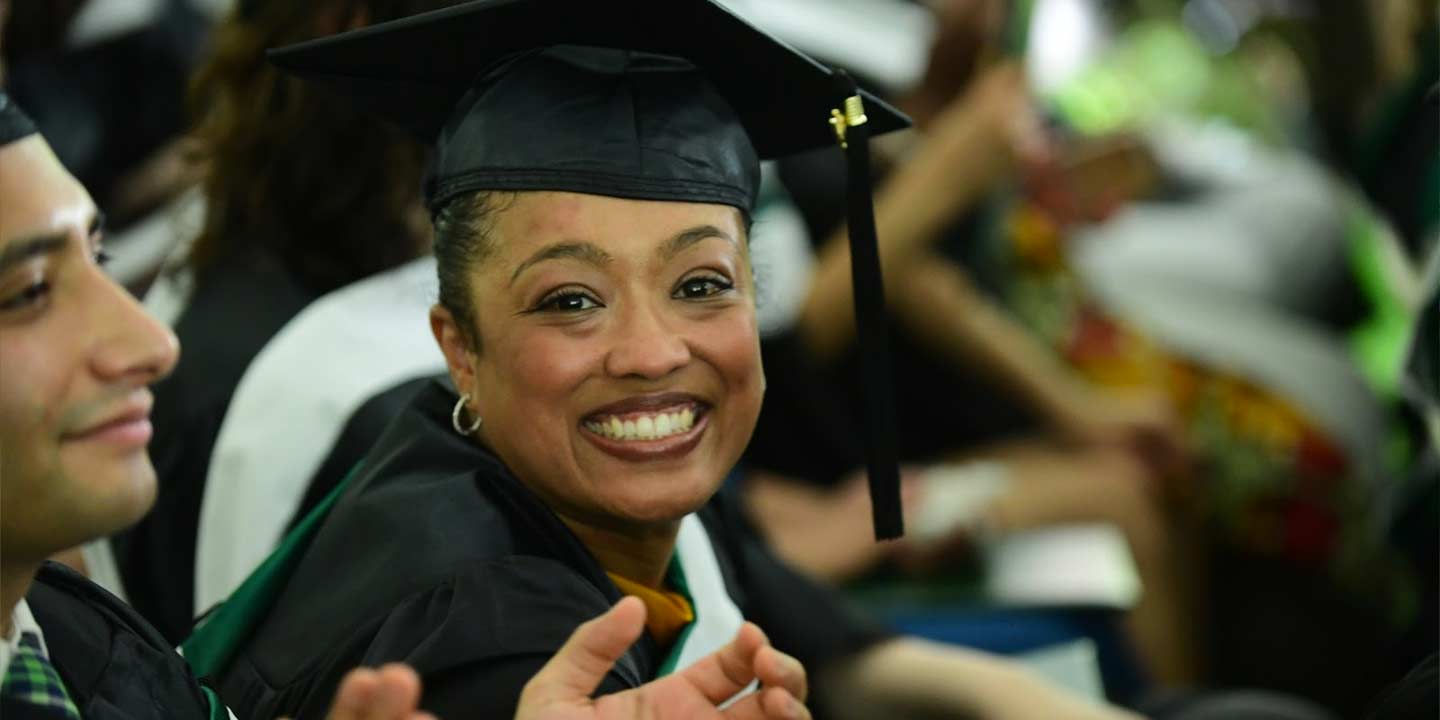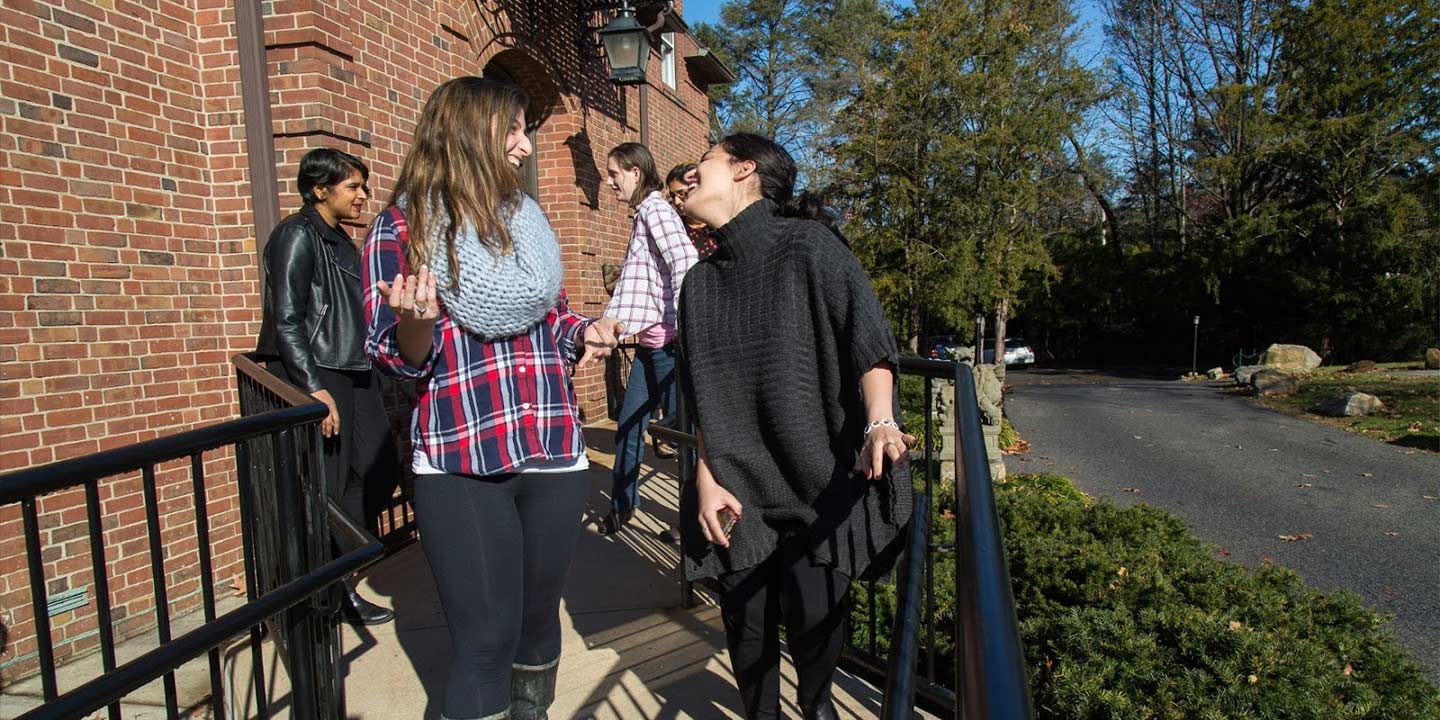 As a Sarah Lawrence College graduate student, you will join a diverse group of more than 300 scholars of all ages from all parts of the United States and from countries across the globe. Graduate students have access to a variety of programs, events, and facilities. The Graduate Student Association, which representatives from our graduate programs, also plans many social and cultural events for graduate students throughout the year.
One of the most important aspects of the graduate student experience at Sarah Lawrence is the community of peers that students create during their time here. Friends from graduate school later become colleagues. The graduate program actively encourages students to meet and participate in cross-program opportunities through events such as lectures, readings, performances, and cross-curriculum workshops. The Graduate Student Senate, which includes at least one representative from each of the eight graduate programs, also plans many social and cultural events for graduate students throughout the year.
Graduate Amenities and Facilities
Comfortable study and social spaces make the campus a pleasant home between and after classes. Slonim House, the center for graduate activity, has a spacious living room, a large kitchen area, and a graduate lounge in addition to classrooms and administrative offices. Slonim is open evenings and weekends for student gatherings and quiet study.
Home to our health-related graduate programs, Wrexham offers wireless Internet access and several areas where students can relax and study. Students also gather informally inside or on the terrace of the Barbara Walters Campus Center for food and conversation.

The Esther Raushenbush Library is central to academic life at Sarah Lawrence. Its diverse resources and congenial atmosphere foster both independent and collaborative work. The library features a computer lab and electronic classrooms designed to accommodate multimedia presentations, resource sharing, and library instruction sessions, as well as more informal spaces. Students make use of the library's collections, research assistance, and relaxing study atmosphere. Learn more about the library.
The College's Physical Education and Athletics Department invites graduate students to participate on intercollegiate teams and in recreational programs. The 48,000-square-foot Campbell Sports Center—with basketball courts, a jogging track, a swimming pool, three squash courts, space for activities such as aerobics and fencing, and a fitness center—forms the centerpiece of campus athletic life. Tennis courts, a regulation softball field, and plenty of lawn space for ultimate Frisbee give students outdoor options for joining others—including undergraduates—in staying active. Graduate students may also utilize the lockers in the Sports Center, a handy resource for those who live far from campus.
Graduate Housing
The College has a partnership with CollegePads to assist graduate students in their search for housing.  Students are given access to CollegePads when they enroll. The Office of Graduate Studies can also help answer questions and guide students in their search for housing.  
Graduate Student Activities
Graduate Student Association
The Graduate Student Association plans social and cultural events for graduate students, distributes individual grants, and addresses general issues of concern to the graduate community.
Clubs & Organizations
Undergraduate and graduate students are encouraged to join—or start—clubs and organizations that reflect their interests. Learn more about clubs and organizations.
Graduate students across programs meet each other at social and academic events, and often choose to live together in local apartments and houses. The atmosphere among graduate students is collegial and welcoming, and many students enjoy friendships and academic exchanges across disciplines.