Lisa is Director of Spirit Wind Center for Creativity & Healing, an arts & multi-purpose studio in Stonington, CT. As an author, artist, musician and minister, she is an avid promoter of the renaissance life. After working almost exclusively with collage for several years, Lisa learned to paint for the first time last year and is now incorporating more mixed media into her work. It's been a grand adventure!
---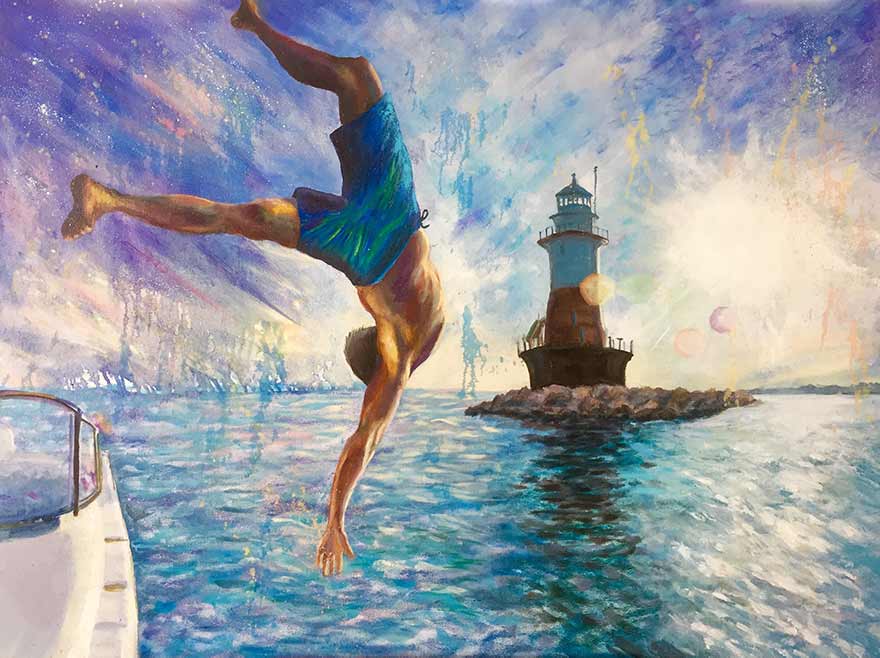 "Just Dive In"
2020
Oil on Canvas (30" x 40")
Painting this piece, the ambiguity of it began to delight me: The guy leaping off the boat seemed to be flying into the earth's atmosphere from outer space. Is he embarking on a new adventure, or just returning from one? Maybe both. I love to explore our dual citizenship in the spiritual and natural realms, and either way it does require guts to take those leaps… Based on a photo by my son Josiah Miller, the lighthouse is Green's Ledge Light, currently under renovation just one mile off the coast in Rowayton, CT where I grew up.
---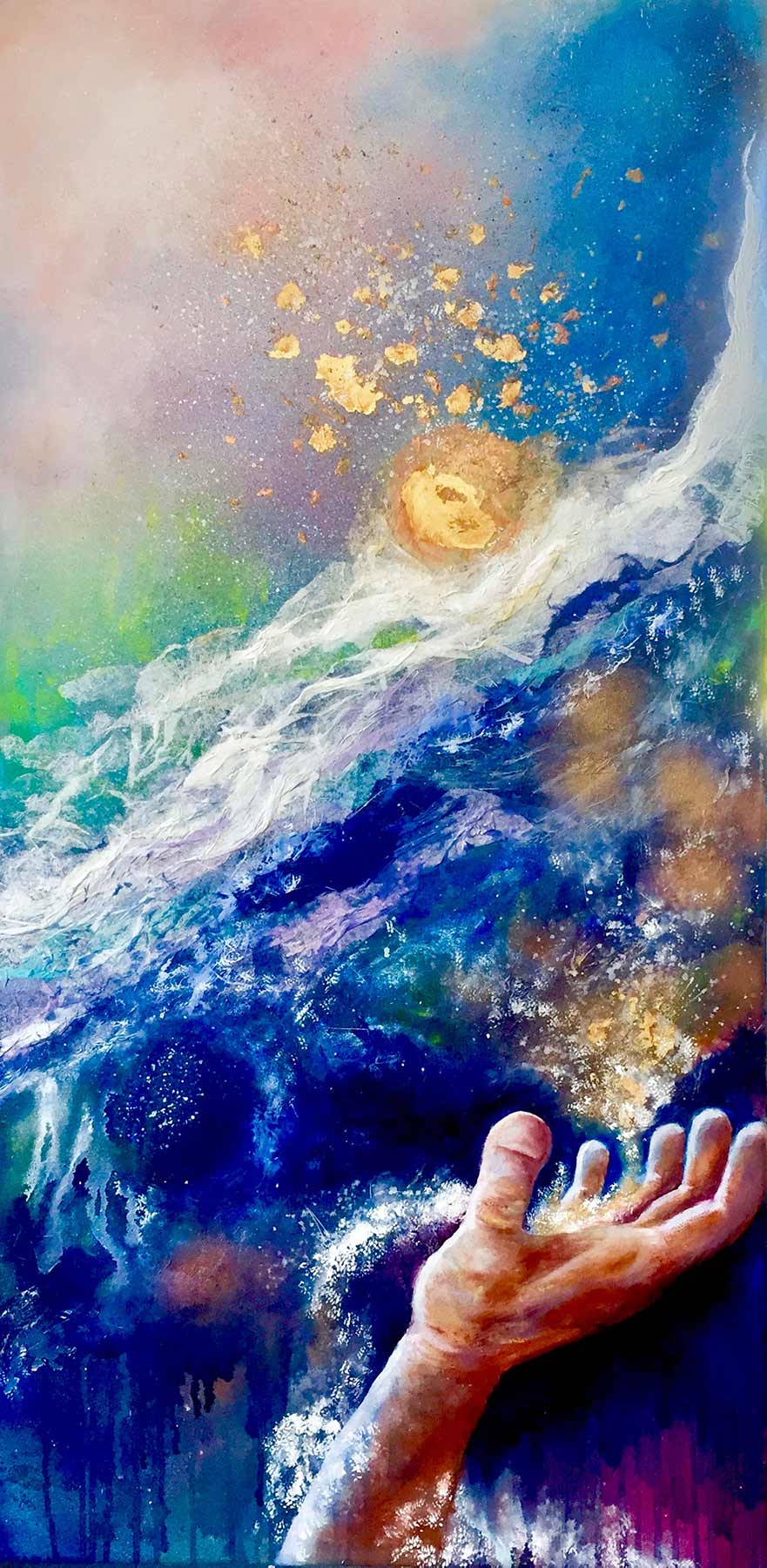 "Be The Change"
2021
Mixed Media/Oil on Canvas (20" x 40")
Instead of starting with a photo, this piece came "from scratch" (spray paint, inks, collage, gold leaf and oil). The way it evolved reminded me of Creation and light-making in general. With way more power at our disposal than we usually realize, the way we live our lives—what we speak, whatever we put our hands to—has a massive creative influence on the world around us. I'm convinced that the more healing and wholeness we have, the better that influence will be…