Soon after graduating from SLC in 1989, I became (to my surprise) a felt jewelry artist, creating pieces of whimsical art to wear, often celebrating the intrinsic beauty and humor of everyday objects. I have also recently begun painting again, which was such an integral part of my college years.
---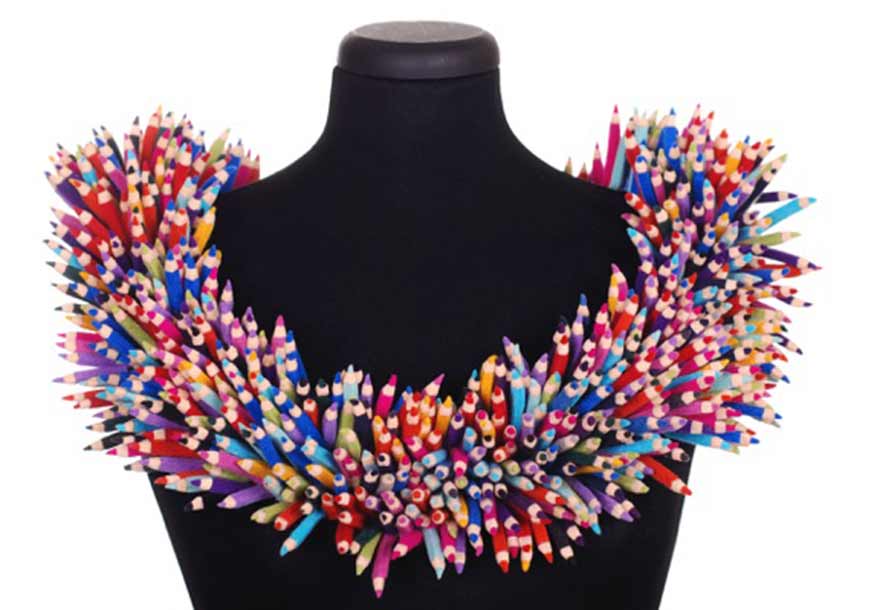 "Colored Pencils" Collar
2019
Wool felt
Hand carved wool felt collar. 18" x18" x 3"
---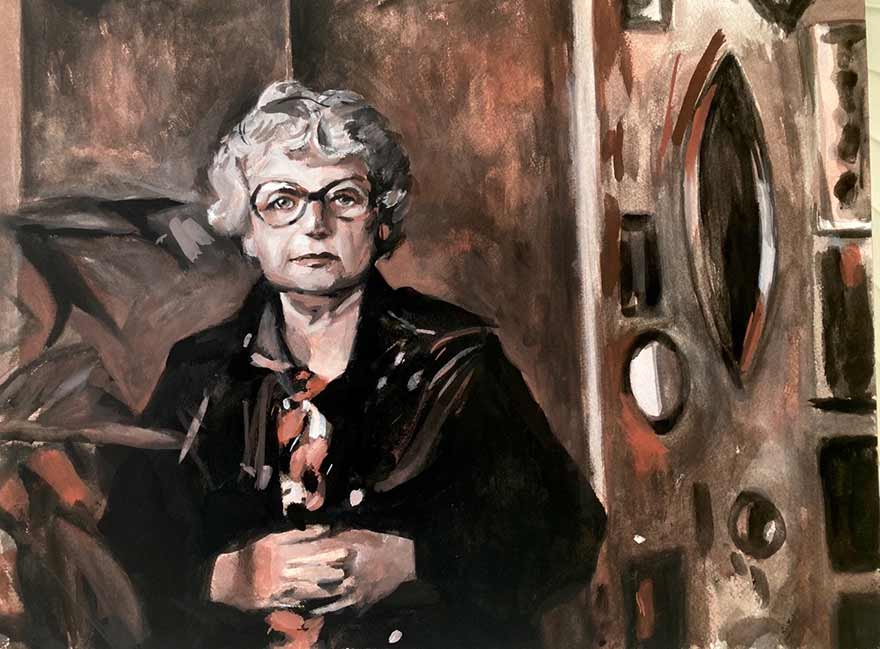 "Portrait of Rose Berlin"
2021
Gouache
Gouache on Paper. 12" x 20"
---