Sarah Lawrence College is a small liberal arts and sciences college with outstanding global connections and networks:
13 percent of Sarah Lawrence students are non-US Citizens.
Current Sarah Lawrence students come from more than 50 countries.
Sarah Lawrence's campus is 30 minutes by train from Midtown Manhattan in New York City—one of the most international cities in the world.
Faculty at Sarah Lawrence conduct research on every continent—and make sure their students have opportunities around the world.
What is a liberal arts and sciences college?
In the United States, the term "liberal arts and sciences" encompasses the study of humanities, languages, sciences, social sciences, and the arts. Students who study at a liberal arts and sciences college not only take a broad range of classes across disciplines, but learn about those areas by studying topics and problems in depth—not through survey introductions. Students choose Sarah Lawrence College because we emphasize small discussion-based classes, one-on-one interaction with faculty, a structure that allows students to create their own courses of study, and a strong commitment to the arts.
What is international student life like at Sarah Lawrence?
To help students feel at home the moment they arrive on campus, the College provides International students with plenty of additional support, including social opportunities and special programs. On Opening Day, students and their families are invited to a welcome gathering with Shirley Be, our international student adviser. During orientation week, there is an International Student Orientation/Information Luncheon.
Sarah Lawrence is a residential college. International students on campus live with other students from the US and from other countries. International student organizations on campus help promote the culture and celebrations of other nations, including Chinese Mid-Fall Festival, Hindu Diwali Festival, and many more. Music, dance, art, and other cultural expressions from around the world are part of the Sarah Lawrence curriculum, as well as performances outside of class.
The College's location just 30 minutes north of Midtown Manhattan offers the best of both worlds—a safe, suburban base and an ideal point of entry to one of the world's most exciting cities. Students make use of New York City in every way imaginable: for everything from research and internships to culture and nightlife.
What do international students do after graduating Sarah Lawrence?
After graduation, international students at Sarah Lawrence have gone on to become editors, teachers, physicians, researchers, business executives, independent artists, and filmmakers. Others have enrolled in medical schools and in doctoral and other graduate programs in the US and around the world—among them Brown University, Columbia University, Harvard University, Johns Hopkins University, London School of Economics, Stanford University, University of Cambridge, University of Chicago, University of Oxford, and Yale University.
Statement on Citizenship Status and Admission
Sarah Lawrence College reads and reviews every application comprehensively in order to enroll a student body representative of as many backgrounds, experiences, and perspectives as possible. Every year, we admit and enroll students of all citizenship statuses. In the interest of making a Sarah Lawrence education possible for any student from any background, we draw from a variety of sources to award financial aid. For students who are admitted to the College, we provide financial aid through packages individually tailored to each family's financial situation—regardless of background or citizenship.
Davis United World College Scholars Program
Sarah Lawrence is a partner in the Davis United World College Scholars Program, the world's largest privately funded international scholarship program. It currently supports more than 2,500 students (from 152 nations) at 94 US colleges and universities. Davis UWC Scholars are all graduates of United World Colleges, a group of 17 high schools across the globe that bring students of different nationalities together for studies emphasizing intercultural knowledge and awareness.
Notice of Nondiscrimination
Sarah Lawrence College does not discriminate on the basis of race, gender, color, sexual orientation, gender identity or its expression, disability, religion, age, veteran status, or national or ethnic origin in the administration of its admission, employment, educational policies, scholarship or other financial aid programs, athletics, or other College-administered programs. Sarah Lawrence affirms that it admits students and selects employees regardless of race, gender, color, sexual orientation, gender identity or its expression, veteran status, disability, religion, age, or national or ethnic origin, and thereafter accords them all the rights and privileges generally made available to students or employees at the College. Continuing its longstanding policy to actively support equality of opportunity for all persons, the College is strongly committed to basing judgments about individuals solely upon their qualifications and abilities, and to protecting individual rights of privacy, association, belief, and expression.
Sarah Lawrence College is committed to the ideal of a community founded in mutual respect and tolerance. Free and robust debate and exchange of ideas are at the heart of our academic enterprise. However, the College makes a distinction between free expression of ideas and physical or verbal abuse or harassment, which threatens or inhibits such expression, or significantly interferes with a person's education or work. The College takes the issues of discrimination and harassment seriously, and will thoroughly investigate any complaints that are brought to its attention. If the investigation determines that discrimination or harassment has occurred, appropriate disciplinary action will be invoked, up to and including permanent separation from the College. Retaliation against an individual for reporting or providing information about discrimination or harassment is an equally serious violation of College policies.
Pursuant to Revenue Procedure 75-50 dated December 8, 1975, and Title IX of the Education Amendments of 1972 ("Title IX"), and Section 504 of the Rehabilitation Act of 1973 ("Section 504"), and the Department of Health and Human Services regulations promulgated to effectuate Title IX and Section 504, Sarah Lawrence College hereby gives notice of its nondiscriminatory policy as to students and employees.
Inquiries concerning the application of the aforementioned Revenue Procedure, Title IX, or Section 504 to any policy, program, or other activity at Sarah Lawrence may be referred to the director of human resources, who has been designated by the College to oversee the continued application of the College's nondiscriminatory policies, or to the Chief Diversity Officer who is also the Title IX Coordinator. In addition, inquiries may be addressed to: Director, Office for Civil Rights, Department of Education Washington, DC.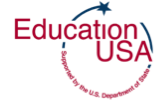 EducationUSA centers are the US State Department's network of over 400 advising centers in 170 places designed to assist local students find the appropriate college or university in the United States. Find your center