International Students and SLC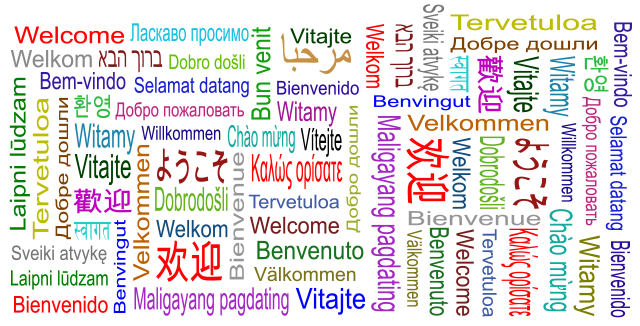 The Liberal Arts and Sciences: The Foundation for Success
In the United States, the term "liberal arts and sciences" encompasses the study of humanities, languages, sciences, social sciences, and the arts. This curriculum imparts deep general knowledge and develops students' rational thought and intellectual capabilities. We believe that this approach to education best prepares students to think critically and develop the analytical skills they will need to succeed in their chosen career paths.
The Liberal Arts and Sciences at Sarah Lawrence
Students choose Sarah Lawrence College because of our emphasis on intensive classroom discussion and writing, one-on-one interaction with faculty, the ability of students to create their own courses of study, and our strong commitment to the arts.
There is much support and numerous social opportunities for international students immediately upon their arrival at the College. On Opening Day, students and their families are invited to a welcome gathering with Shirley Be, the international adviser, and during orientation week there is an International Student Orientation/Information Luncheon and an international students' shopping trip to a local mall.
In addition, our location just 30 minutes north of New York City offers the best of both worlds—a safe, suburban base and an ideal point of entry to one of the world's most exciting cities. Students make use of New York City in every way imaginable: for everything from research and internships to culture and nightlife.
After graduation, international students at Sarah Lawrence have gone on to become editors, teachers, physicians, researchers, business executives, independent artists, and filmmakers. Others enroll in medical schools and doctoral and other graduate programs in the U.S. and around the world—among them Brown University, Columbia University, Harvard University, Johns Hopkins University, London School of Economics, Stanford University, University of Cambridge, University of Chicago, University of Oxford, and Yale University.
To read more about what our alumni go on to do after graduation, download our Success After Sarah Lawrence brochure.
Statement on Citizenship Status and Admission
Sarah Lawrence College reads and reviews every application comprehensively in order to enroll a student body representative of as many backgrounds, experiences, and perspectives as possible. Every year, we admit and enroll students of all citizenship statuses. In the interest of making a Sarah Lawrence education possible for any student from any background, we draw from a variety of sources to award financial aid. For students who are admitted to the College, we provide financial aid through packages individually tailored to each family's financial situation - regardless of background or citizenship.
Notice of Nondiscrimination
Please review Sarah Lawrence College's full policy statement on discrimination.