Just 30 minutes north of Midtown Manhattan by train or car, Sarah Lawrence College's location offers the best of both worlds—a convenient, suburban base and an ideal point of entry to one of the world's most exciting cities.
New York City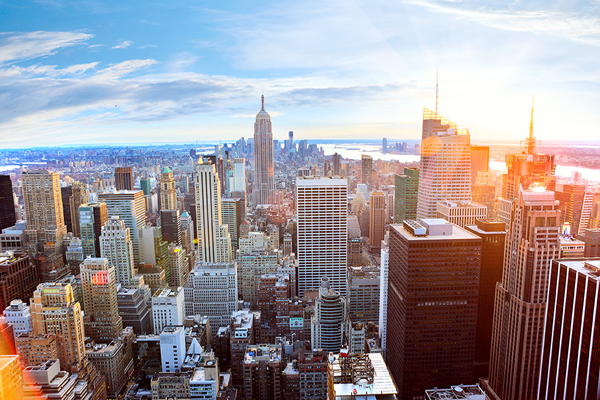 New York City is yours to explore, 24 hours a day. Think of it as an extension of the Sarah Lawrence campus—a cultural, research, social, and career resource without peer.
Enjoy a Michelin-starred pizza at Babbo or grab a kimchi-stuffed taco at the Korilla BBQ truck. Haunt the vinyl racks at a record store in the East Village or head to the legendary Village Vanguard to hear some great jazz. Make your way uptown for world-class music, ballet, or opera in and around Lincoln Center and Carnegie Hall.
Better still, take advantage of the discounted tickets Sarah Lawrence makes available to many of the City's most desired destinations. Free shuttle vans take students to the Bronxville train station and back to campus seven days a week from 5:45 p.m. to 2:15 a.m.
Bronxville, Yonkers, and the Hudson Valley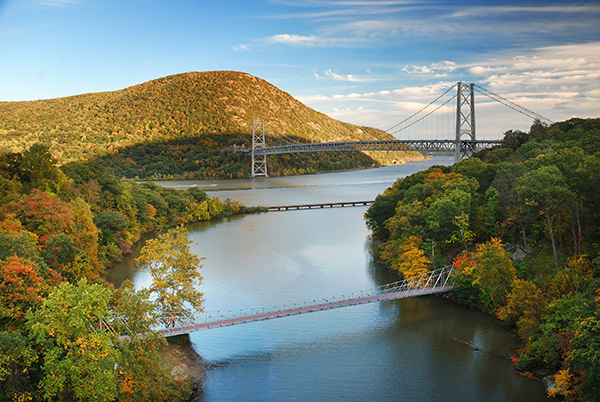 The Sarah Lawrence campus is situated in southern Westchester County, New York, on the eastern edge of the city of Yonkers and adjacent to the Bronxville village center.
The communities of Bronxville, Yonkers, and others in the Hudson Valley offer students a myriad of cultural opportunities, shopping, dining, and entertainment options.
Bronxville
Often described as "quaint" and "charming," Bronxville comprises one square mile of stately homes, trendy restaurants, and small boutiques. This well-established suburban enclave, bounded on one side by the Bronx River, has the feel of an English village—a mix of Tudor, Colonial, and Victorian architecture nestled among manicured lawns and gardens.
Sarah Lawrence students frequent such Bronxville eateries as Slave to the Grind; catch foreign and innovative films at a fine arts theatre; and buy comestibles at the village's spring and fall farmer's markets. Students can also be found beneath the tile roof of the Bronxville train station, awaiting the Metro North train for the 30-minute ride to downtown Manhattan.
For more about Bronxville:
Yonkers
An old city in the midst of an exciting revitalization, Yonkers is known for its ethnic richness, historic character, and riverfront scenery, including a splendid view of the Palisades across the Hudson.
Yonkers is home to a host of conveniences, such as the Cross County Shopping Center, which features chain stores such as The Gap, Macy's, and Sears, as well as restaurants, a multiplex cinema, and even a hotel where guests from out of town can stay. The Yonkers Waterfront is alive with activity and beautiful views up and down the Hudson River. As a site of industry both historic and modern, Yonkers is home to many businesses—including the bakery that makes the fudge brownies for Ben & Jerry's ice cream.
For more about Yonkers:
Westchester County & the Hudson Valley
Many more cultural events, historical landmarks, and recreational opportunities can be found in the towns and cities throughout Westchester County and the Hudson Valley.
Find out more about Westchester County and the Hudson Valley.