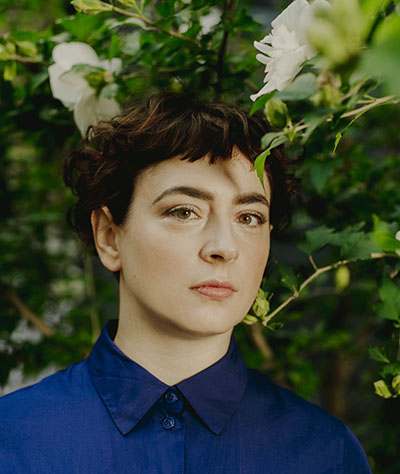 Kate Zambreno, a member of the Sarah Lawrence faculty since 2013 and holder of the College's Strachan Donnelley Chair in Environmental Writing, has received the distinguished Guggenheim Fellowship for 2021 in the General Non-fiction category.
A prolific and highly regarded writer, Zambreno is the author of eight books, including the recent novel Drifts, which was published by Riverhead and reviewed in The New Yorker and The New York Times. Her forthcoming work (June 2021) is To Write as if Already Dead, a study on Hervé Guibert for Columbia University Press, and she is at work on an essay collection, The Missing Person, which will be published by Riverhead, and a novel, Foam.
Guggenheim Fellowships are intended for individuals who have demonstrated an exceptional capacity for productive scholarship or exceptional creative ability in the arts. This year, the John Simon Guggenheim Memorial Foundation received nearly 3,000 applications and awarded 184 Fellowships to artists, writers, scholars, and scientists after a rigorous peer-review process.
---